Ghoul Hunter Body Armor (due to Lack of a better Name, "Thaden Armor" maybe?)
Commissioned by
Thaden (Carl)
Dropped out due to financial reasons - Hoping for a come back.
Brief: Based on Narin's Axerator type Body Armor, in the same amount of pieces of armor 8X, Infuse some of my ideas.
Job Scope: Design and Produce working armor: Sculpt, Mold and Cast. Painting
Deadline: July 2010 (God willing) [Edit] Full Frontal Armor Completed on July 23rd 2010
As reference, Thaden/ Carl provided this below to based off of.
I want to Thank Thaden for his generous Commission and choosing me to do this. I hope not to disappoint him
Here are some preliminary sketches to prove that I'm not slacking off
or just planning to run away with his money
They often look terrible and are more like "notes" for me to render in Photoshop where I put together pieces that I like
and works together as a cohesive piece of armor.
Also keeping to the Narin/Predator Style plus infusing some of my ideas so that I'm not completely ripping master sculptor Narin off again.
It just occur to me that I've pretty much done that with the Skull and spinal beads
3 days worth of Sketches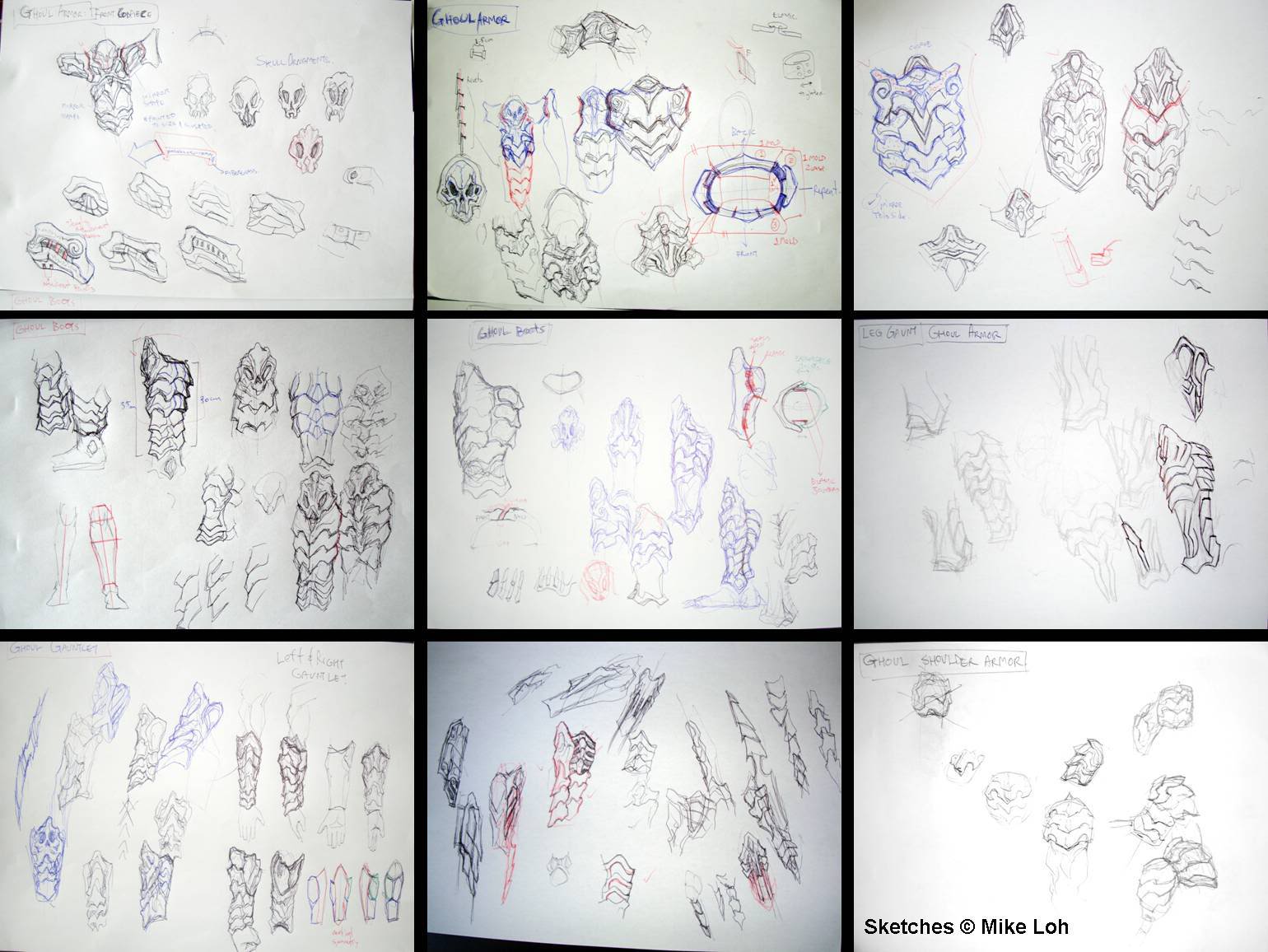 I've began to render some of the armor, hopefully Thaden likes it and willing part with his life savings
There's a Bladed wrist gauntlet in there even though it wasn't asked for so I made it a add-on option that
can be attached or taken off. Will figure out how to make this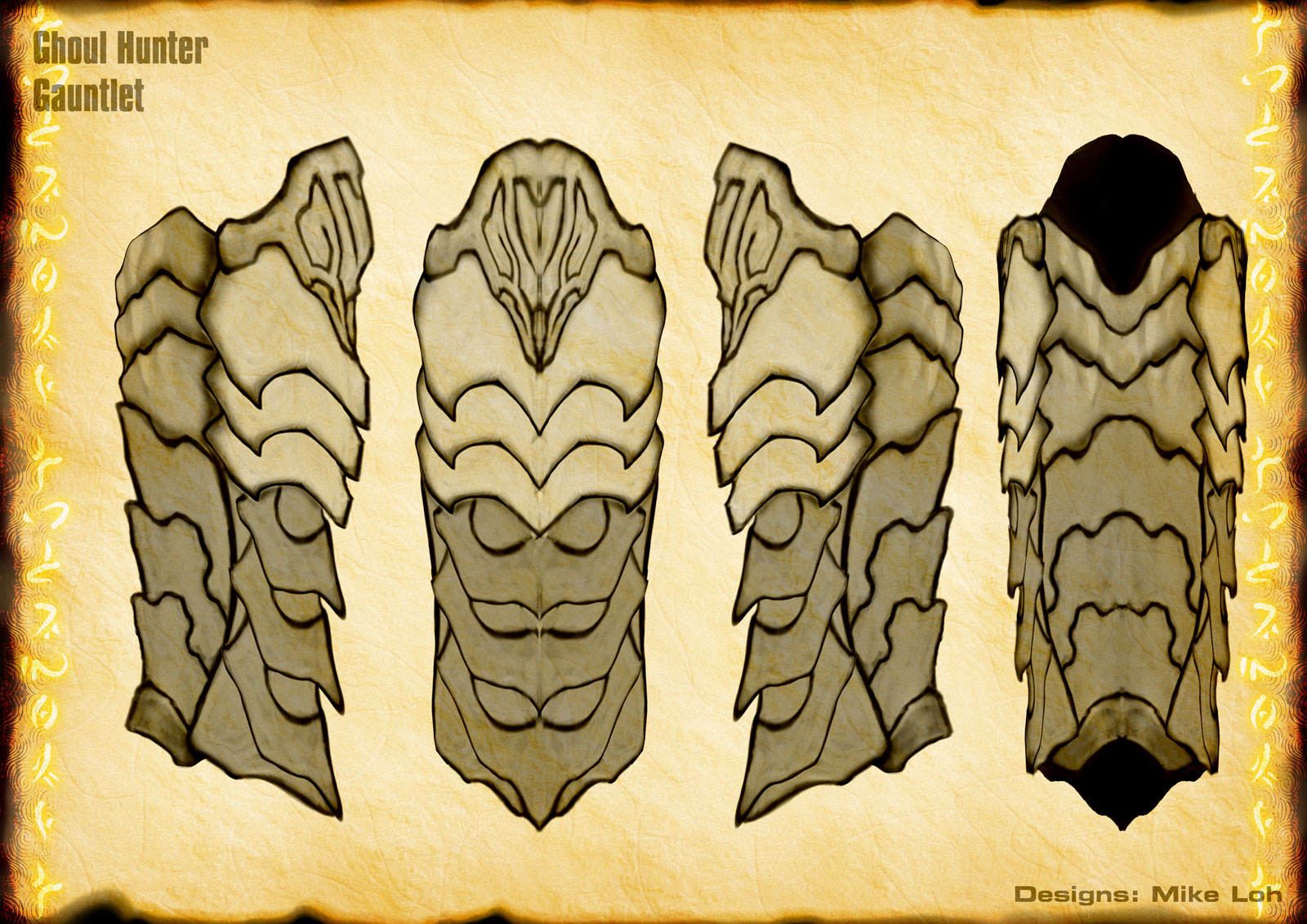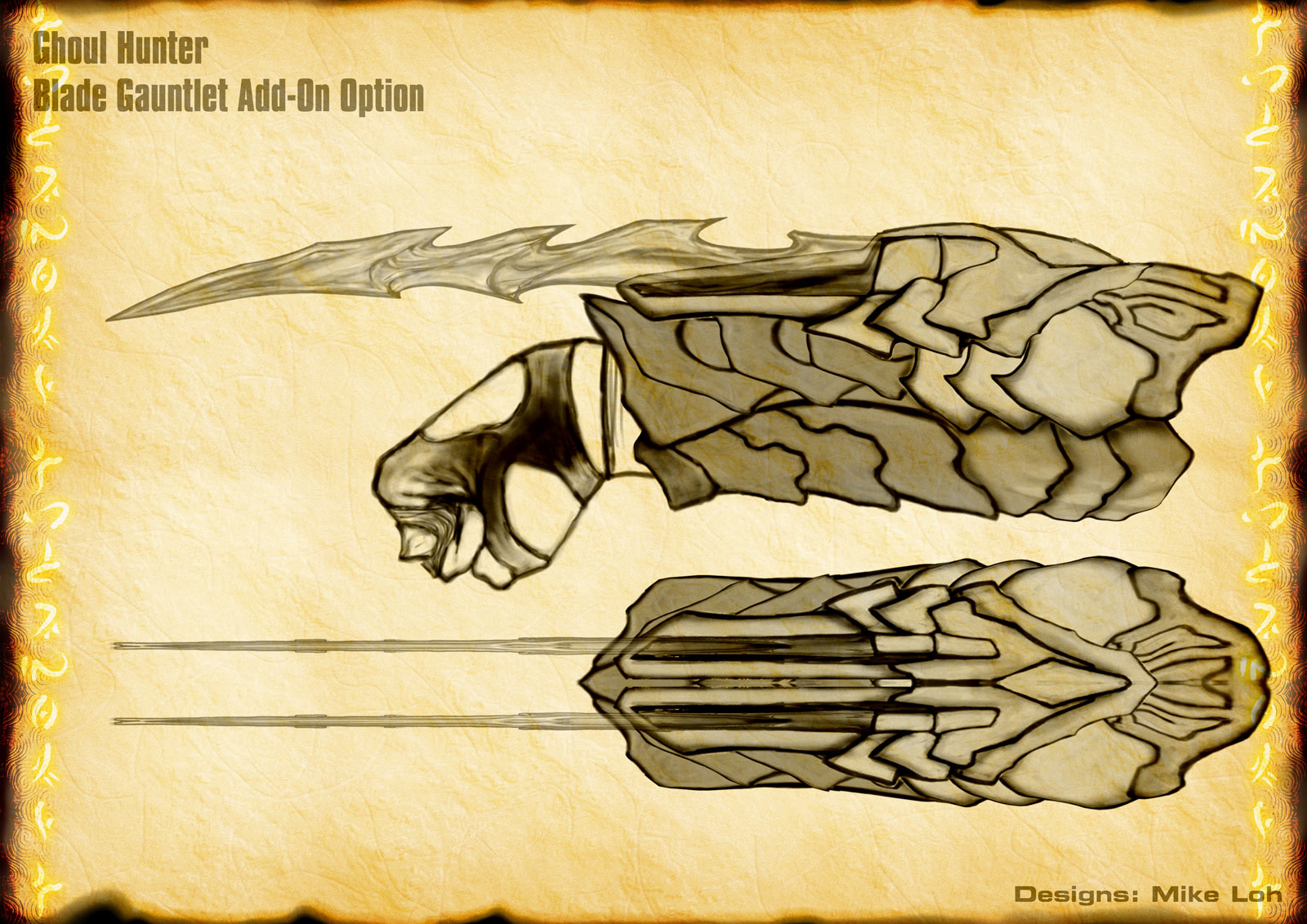 More coming later. Thanks ahead for your comments and critiques
Last edited by a moderator: