Sr Member
RPF PREMIUM MEMBER
Years ago, Steve Johnson's XFX studio, the original creators of Slimer for Ghostbusters, created a lifesize prop style statue for their lobby. Sculpted by Andy Schoenberg, the full scale (1:1) statue was always my favorite representation of the original 1984 film's ghost.
Many years later, the lifesize figure was damaged beyond repair and an RPF artist salvaged what he could of that casting and created a set of molds from it, ultimately allowing the piece to live on in the form of a "kit" of parts that could be assembled to once again create the ghost!
We were honored when Steve asked us to take one of those kits and assemble and paint it as decoration for his new studio, Brick and Mortar Productions, where he is now proudly displayed!
Some pics below, but we've posted a ton of pics as we've worked on this and others on our Facebook page, so you'll find a bunch of great shots there -
https://www.facebook.com/TomSpinaDesigns
And you'll also find a gallery on our site -
http://www.tomspinadesigns.com/ghostbusters-slimer-lifesize-statue-movie-prop.html
Hope you like the pics and don't hesitate to drop us a line via our site if you'd ever like similar work done!
best,
Tom
The "kit" -
Andy Schoenberg sculpting the original -
Melissa and Maria painting at our shop, gives a good sense of how big this guy is!
The finished statue - anybody seen a ghost?
Note the arm seams - we left the arms removable to save a bit on shipping for Steve's statue, as he was (obviously!) able to seam them himself after delivery.
Yep, that's Slimer's rear-end!
Slimer flies again! Class five full roaming vapor flying over the new Brick and Mortar Productions offices!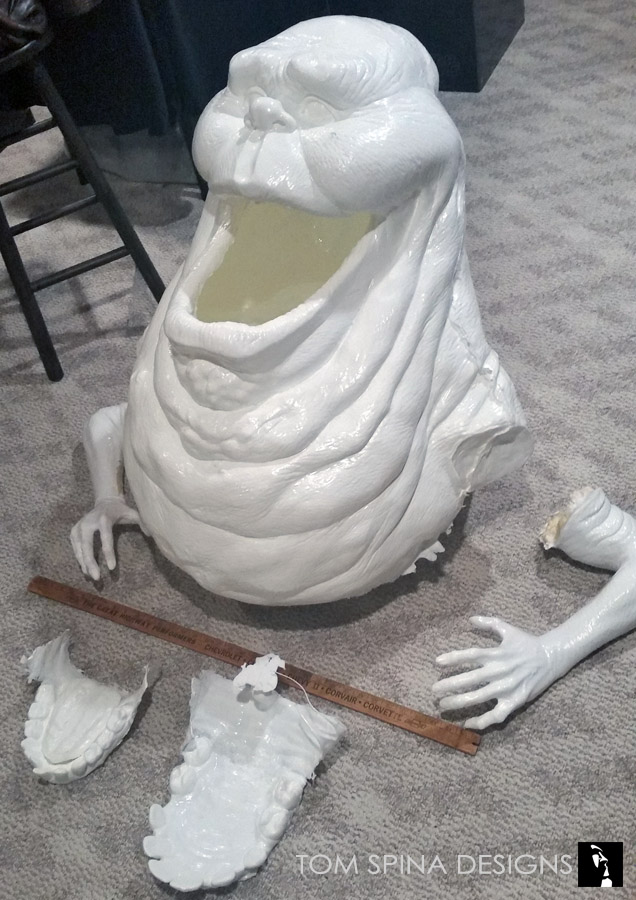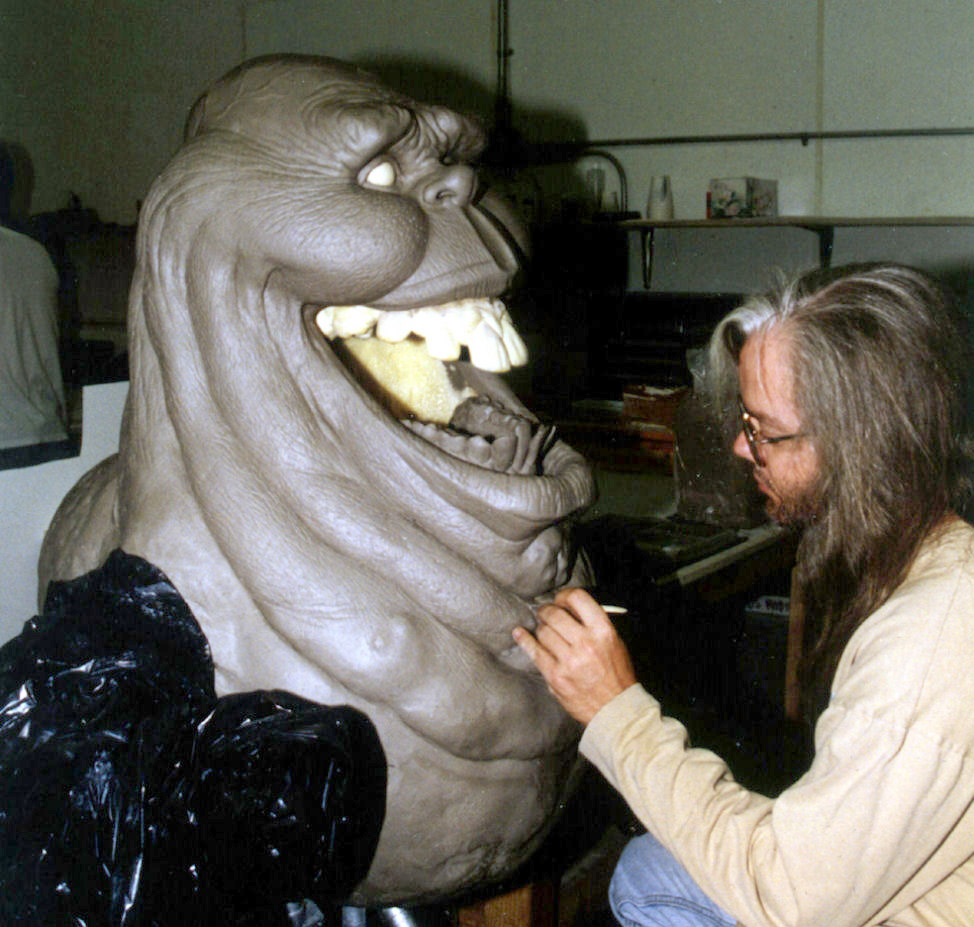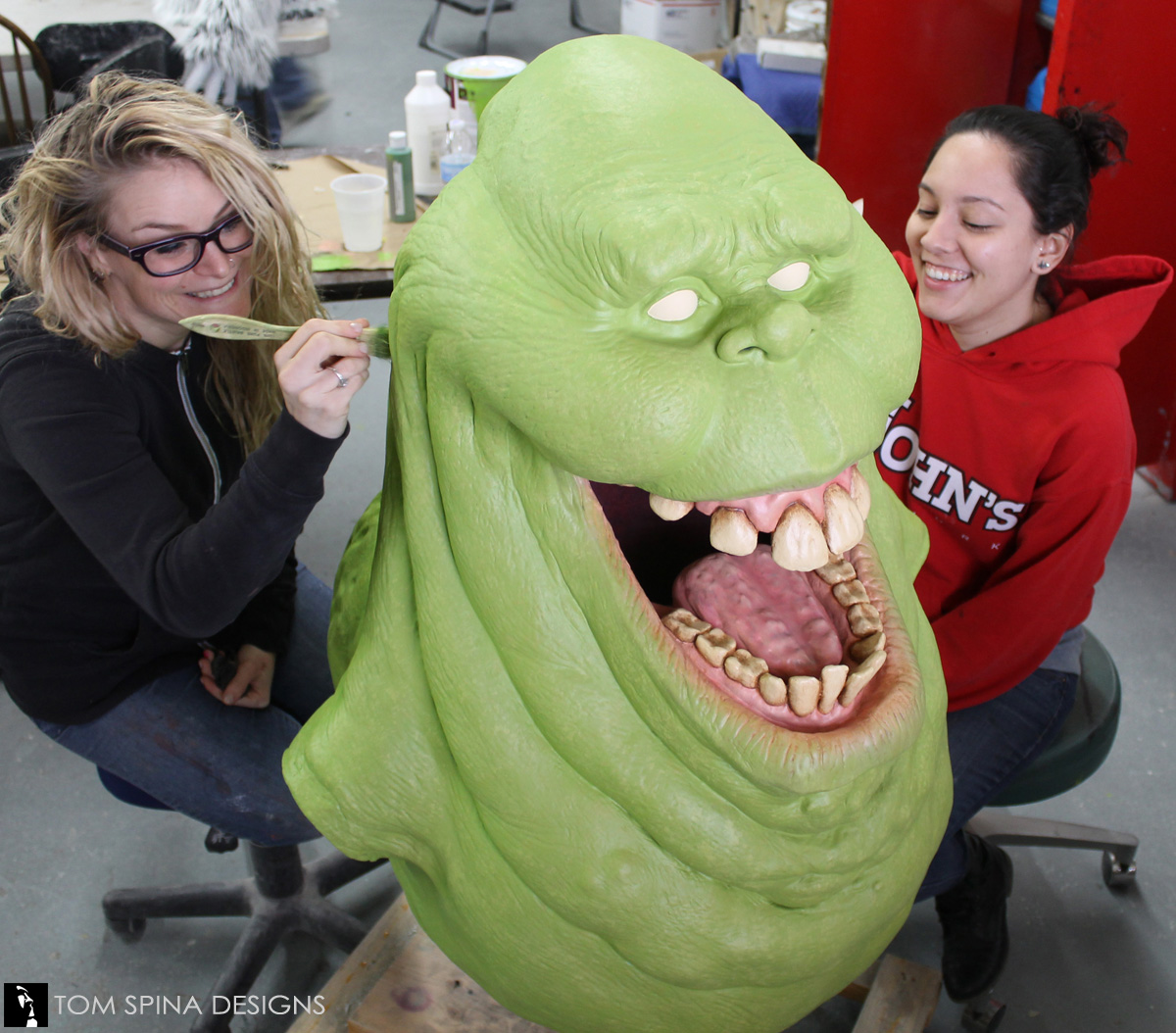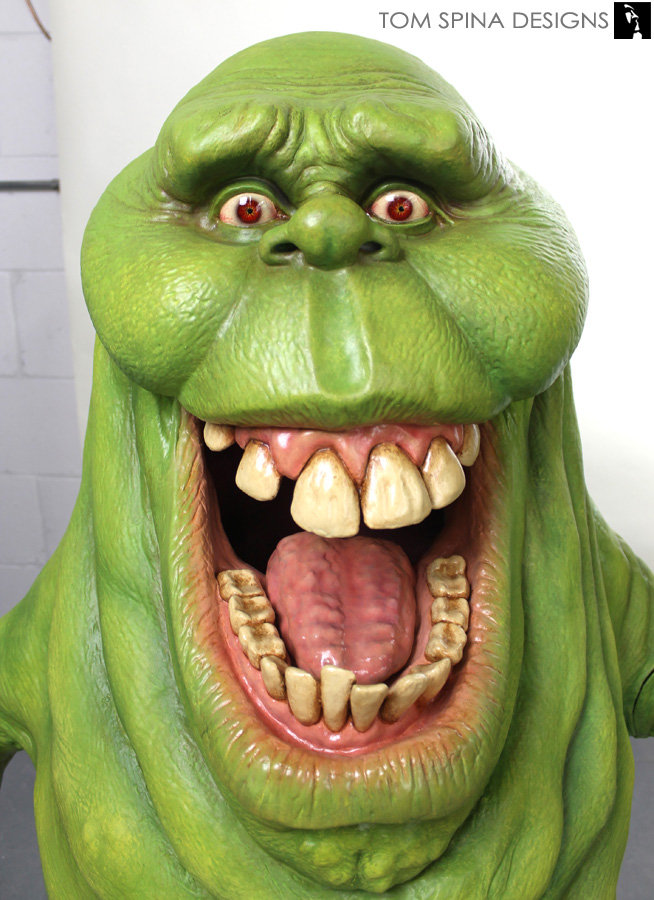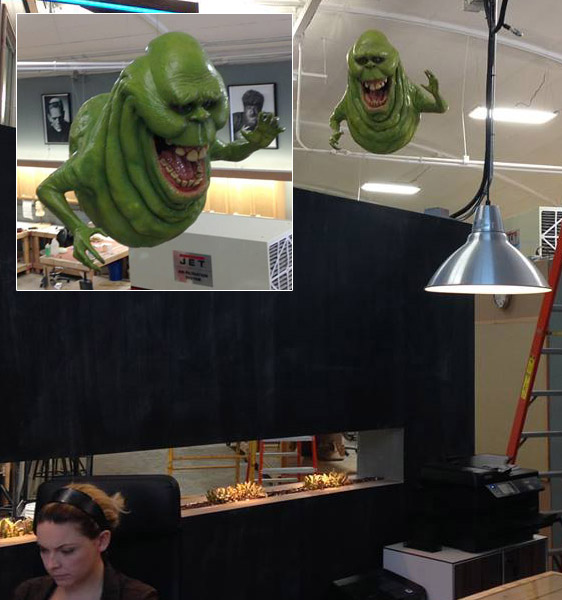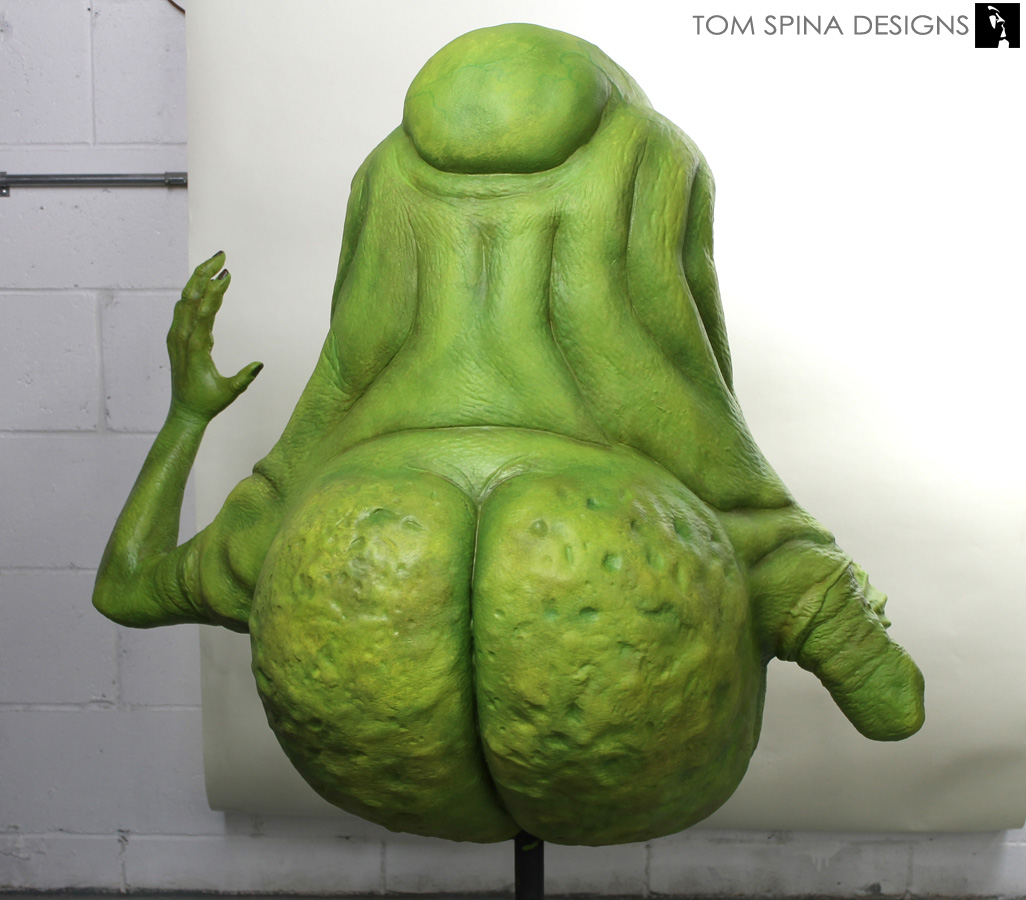 Last edited by a moderator: