Yeah!
It seems easier than ever to create screen accurate costumes, if you have unlimited funds.
I however, do not.
So, I thought it would be a fun exercise to challenge myself to put together a generic Rebel outfit, as cheaply as possible. While still looking like it could be an extra in a film.
this all kinda started with the belt. I was in the local army-navy, as I do now and again, just to see what they have. And I found this great belt: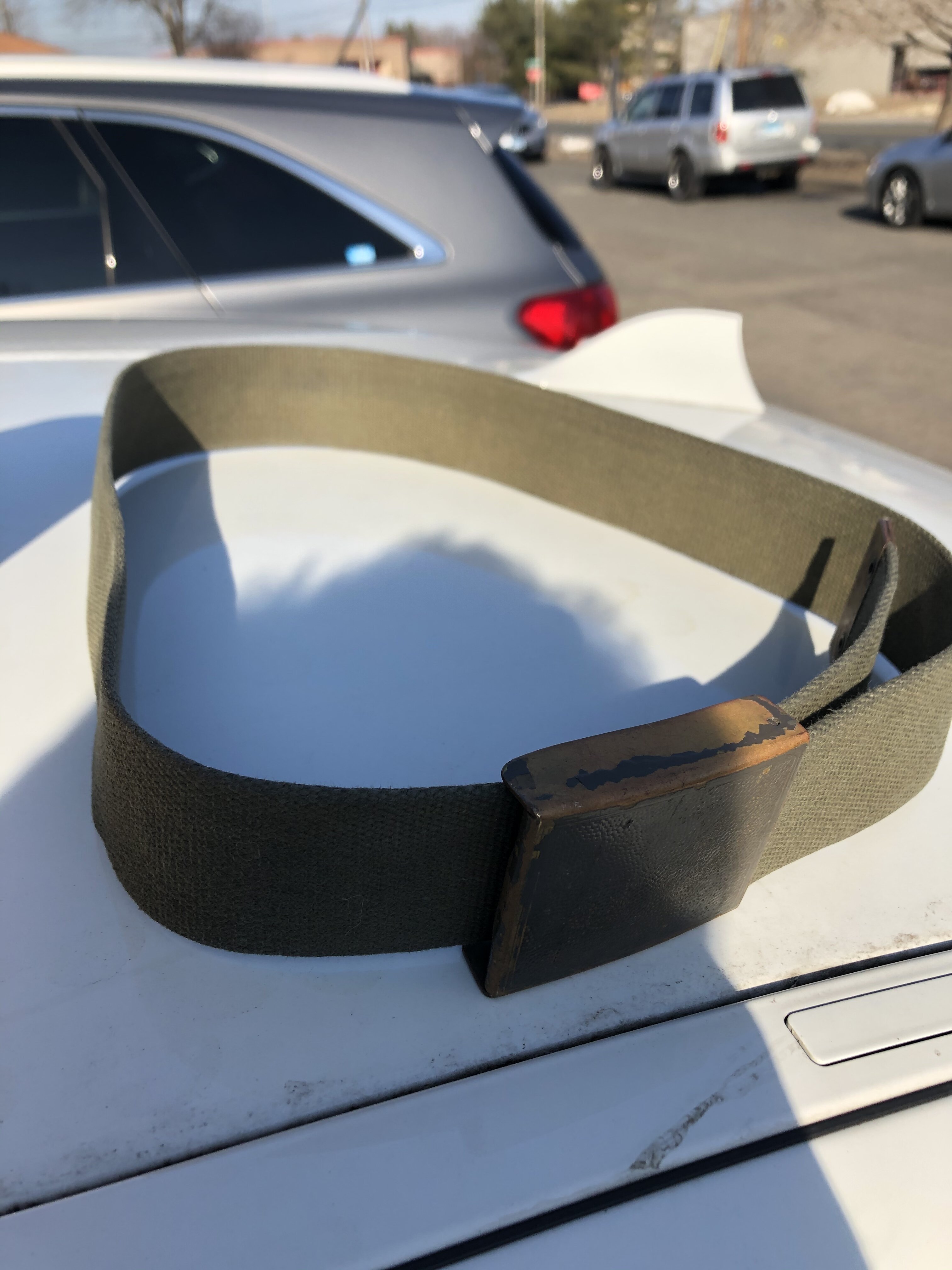 It's stiff cotton webbing with a brass buckle with OD paint. Naturally weathered! Fully adjustable. I'm on the fence to replace the webbing with a chunk of leather... Price? $5.00
Next, I was searching eBay, for "men's jacket size large" sorted lowest price first, and I came across this gem: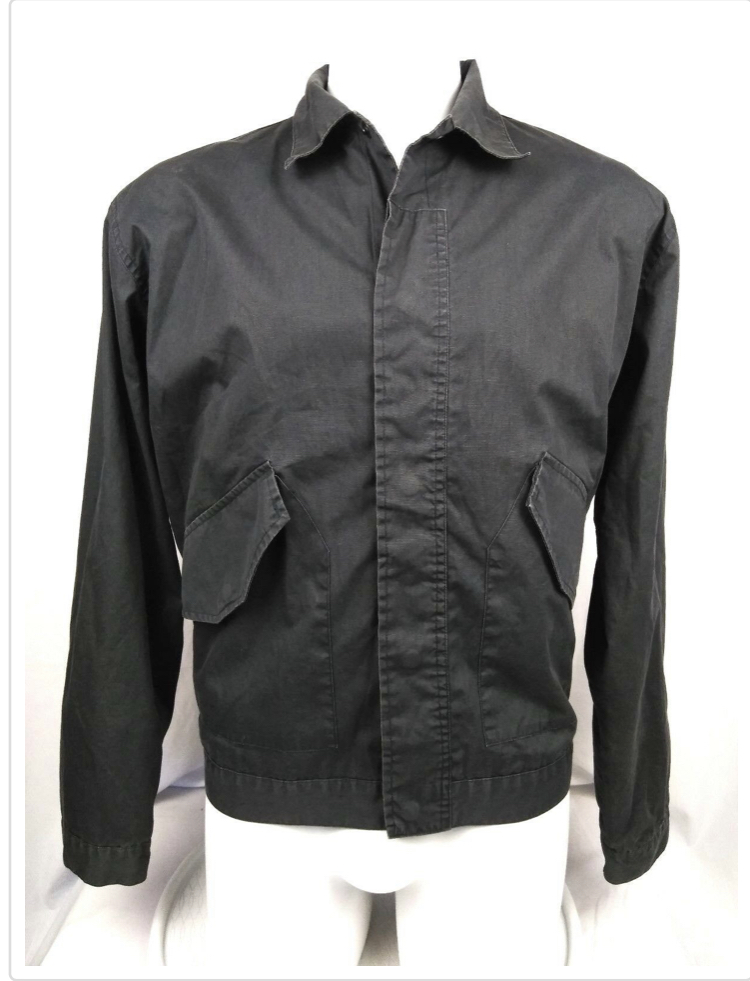 Black,cotton, no zipper (snap front) angled pockets and just a touch of fading. Only the collar needs altering. Price? $16.94 delivered.
Today, I went back to the army-navy looking for belt pouches. They have lots of them, with prices all over the map. I grabbed this one (appears un-issued) for $3.00
No idea where it's from. It has no markings. A larger pocket of roughly 5.5x6x1.5 with a smaller pocket on top, for a small thin item. I stuck in a scrap of foam to fill it out.
While I was there, I also found a surplus German cap from the 80's. This was $4.00 and my size. I really like the look and fit of this cap.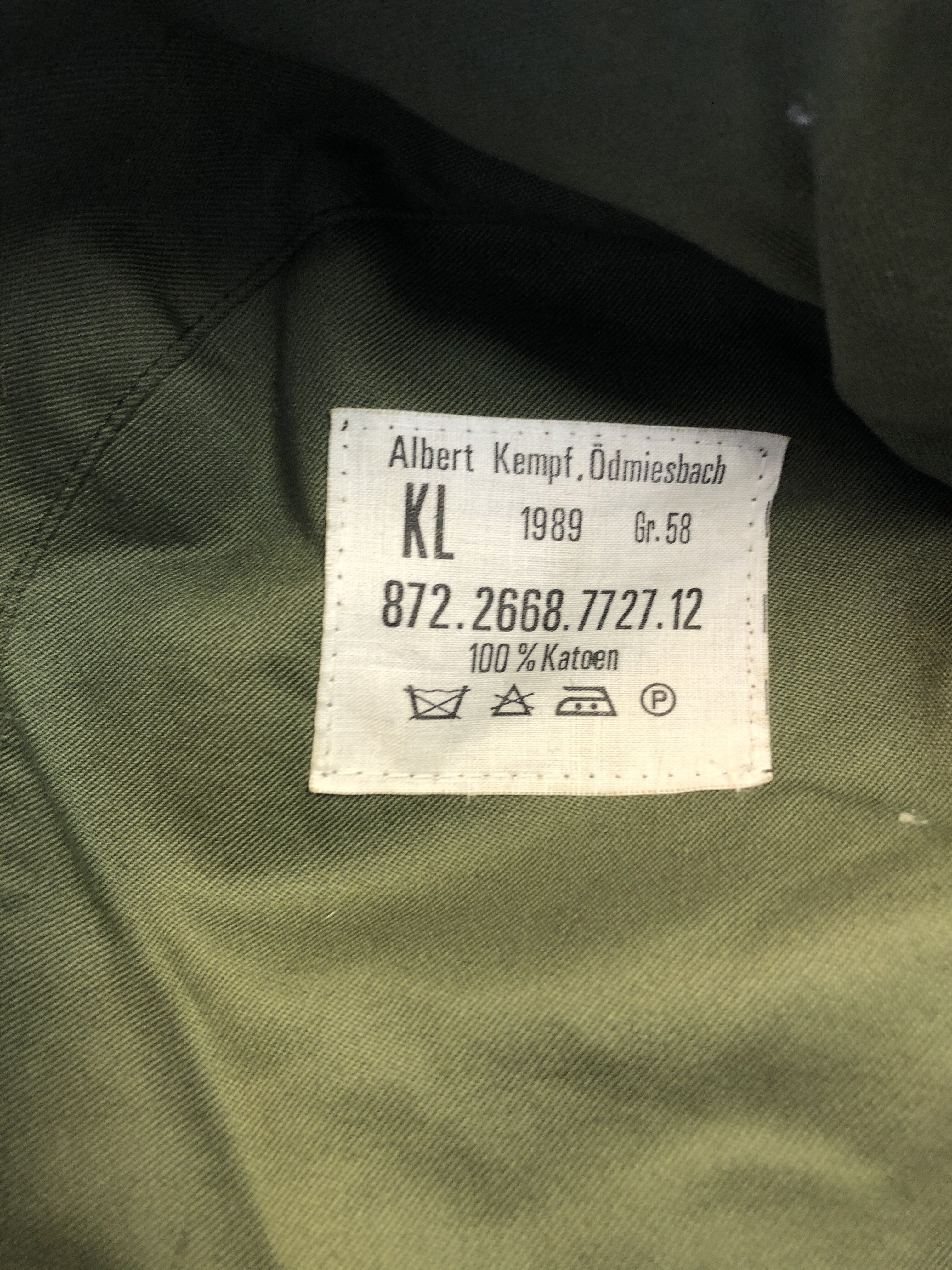 the final piece, for now, is the goggles. These are vintage Loubsol goggles. I like their look but the foam is gone. But they fit on the hat perfectly, and look great. These were the big ticket item: $20.00 shipped.
So, how does this look so far? Well, let me knwhat you think. For just under $49 so far, I think it's shaping up.
Pants, boots, sidearm and greblies to go (plus that collar alteration). I don't think I can keep it under a Hondo, but I'll do my best.