Greetings,
So I have been searching the interwebs for a pep file for General Grievous for months and found a few leads but turns to dead ends. Idk if it's worse to not find, or to find but cant get. So I turn to you all for help on hunting down any Grievous pep file. Mostly looking for the bust, but seems like the whole body is out there too... somewhere.
Here are images i found that show they are out there, but being out of my language barrier and quite old post, its hard to find the source...
any one have these or know where to get them?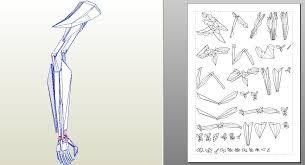 Here's another that seems to be different from the others but would still like to find.
I found two others with actual download links, but password protected and quite low poly. But maybe its right under my nose and Im just going crazy from looking for so long.