Alright, time to try starting over, given the events of the last week or so.
This here's a thread to discuss ANY AND ALL DOCTOR WHO PROPS, made by ANYONE! The actual props used in filming, the Official BBC Licensed replicas made by ANY licensee (QMx, MFX, Character Options, etc, etc,) RPF runs by Megatron, RussRep, etc, etc, or even the one-of-kind replica you made YOURSELF! ALL are open for discussion here! :cool
BUT... as this is NOT the Junkyard, standard forum rules apply in this thread. If you want to have a general discussion about unlicensed replicas (Time Lord's Pocket, etc, etc,) such as discussing what they got right and what they got wrong, why you like it, etc, this is the place to do so. If you are here to SHILL for those sellers, i.e. posting with the sole purpose of trying to get people to buy their products, OR if you are here solely to try and fan the recent flames, this is NOT the thread for such posts and as such, all such posts WILL be reported to the mods and you can expect that the mods will edit and/or delete them,
capiche
? :devil
Now then... In My Humble Opinion, Sonic Screwdrivers are awesome and all, but they've been discussed TO DEATH of late! I think it's time to discuss one of my favorite props since the show returned, a prop that doesn't get nearly the attention it deserves, especially from the Beeb's Official Licensees...
The Chameleon Arch Pocket Watch!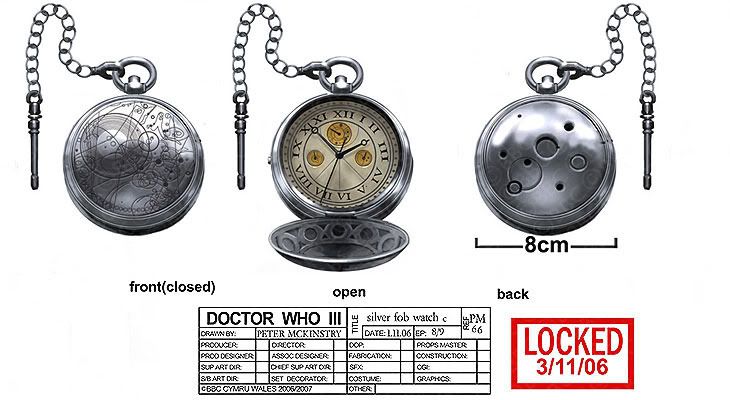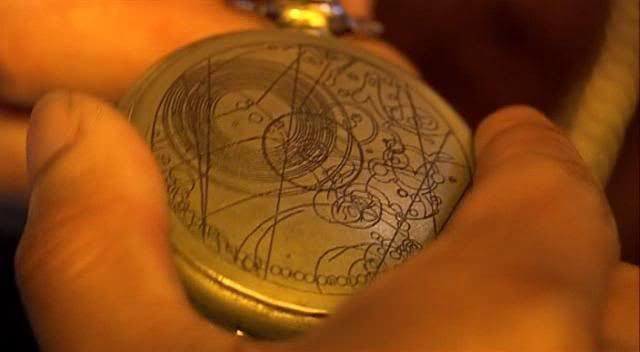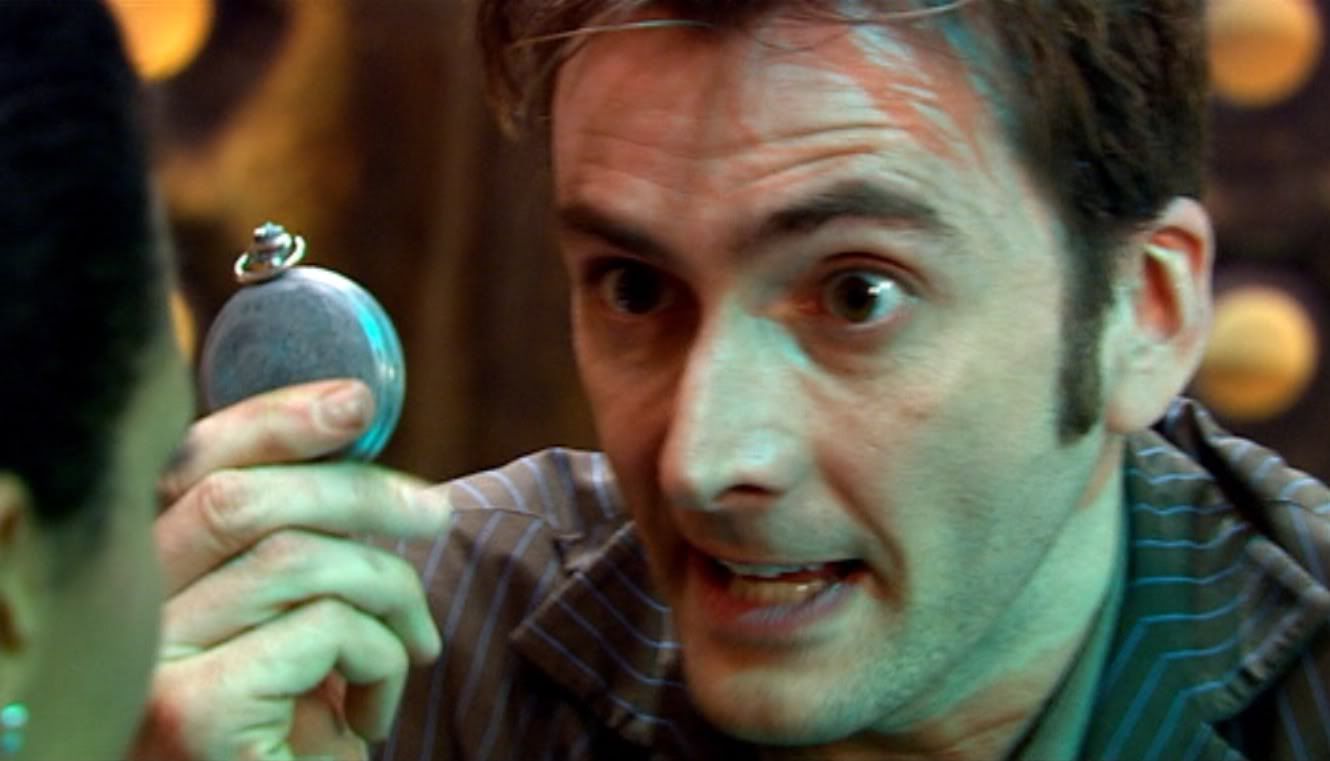 An absolutely FANTASTIC prop, and one that has not received the appropriate love from the Official BBC Licensees!
On the one hand, you have Character Options, which, to be fair, made a good replica for what it is: A CHILDREN'S TOY. And that's all it was ever designed to be.
And on the other hand, you have the Official Licensee that promised us satisfying, metal replicas for the adult collector. And what did we receive? Small pocket watches that are MAJORLY undersized compared to the prop, and with very poor, highly inaccurate detailing when compared to the prop. :thumbsdown
So, it's all well and good that QMx is going to make the various Sonic Screwdrivers, with a Laser Screwdriver thrown in for good measure! But where's my screen-accurate Chameleon Arch Pocket Watch? :confused