I traded my complete Jango Fett suit for this Gamorrean Guard. I got it from the maker in the UK. As soon as I got it I got to work making accuracy changes. I don't beleive there is anything on the suit that hasn't been touched in some way, at least weathered. I would still like to completely remake the vest, bt I'll save that for later down the road. I want to get it to wear it wearable for trooping.
Sad to see it go. Was 60% cold cast w/ Kenneth Coles. I kept the MR's though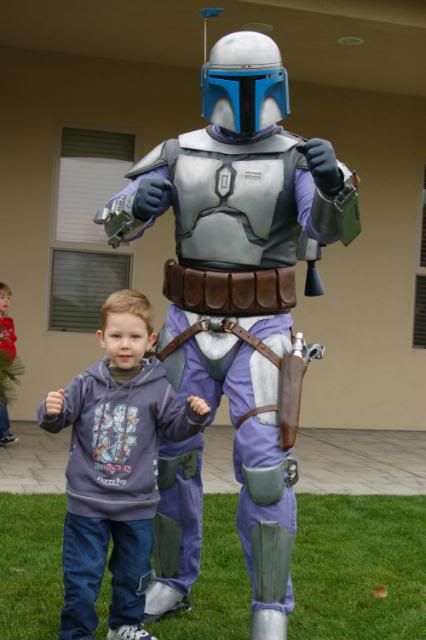 Remade the straps for the feet. Left are the original.
Added some black to the diaper
Repainted and weathered all the silver parts. Origianlly had a lot of copper tones.
Remade a lot of padding and straps. Original above. Suit didn;t come with the burlap type under garment, so I made that with my 8th grade sewing skill. Also made the rear cover that attches to the mask. Came with some black leather attatched.
Bought half a cow (almost) to make my leather belts. Original below.
I disassembled parts of the vest and made modifications, namely the edge piping and the center disc which came as latex and should match the vest material.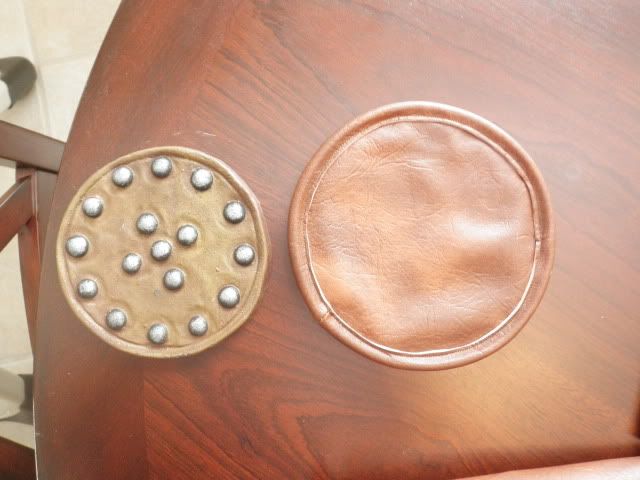 Last edited: