I keep seeing people on the lair asking about building functional guantlets.
I decided to share a design with everyone that I feel is pretty simple that
someone could maybe use to launch there own idea. I built these in the
early 90"s and sold them in Sci-Fi Entertainment. There was no internet or
ebay back then.. So here we go. This first pic is the main body. If you look close
you can see the metal pin in a slot on the side. This is how you cock the blades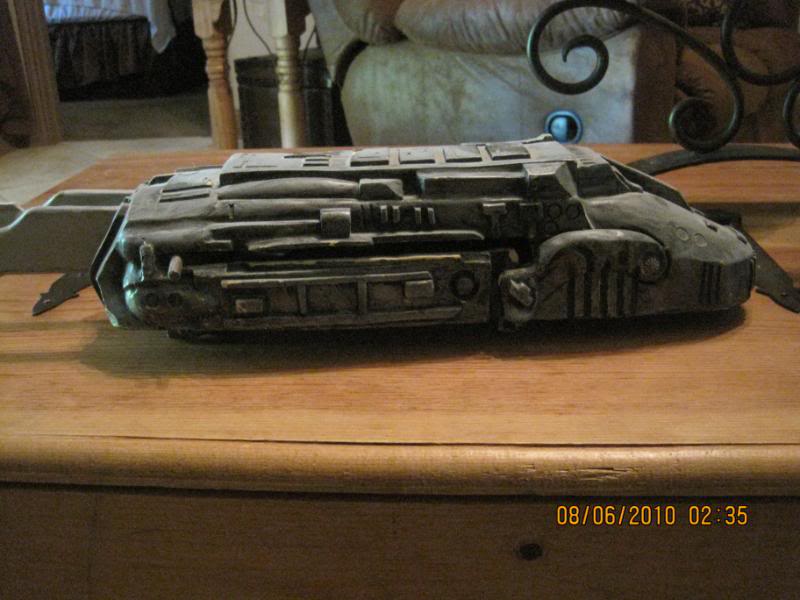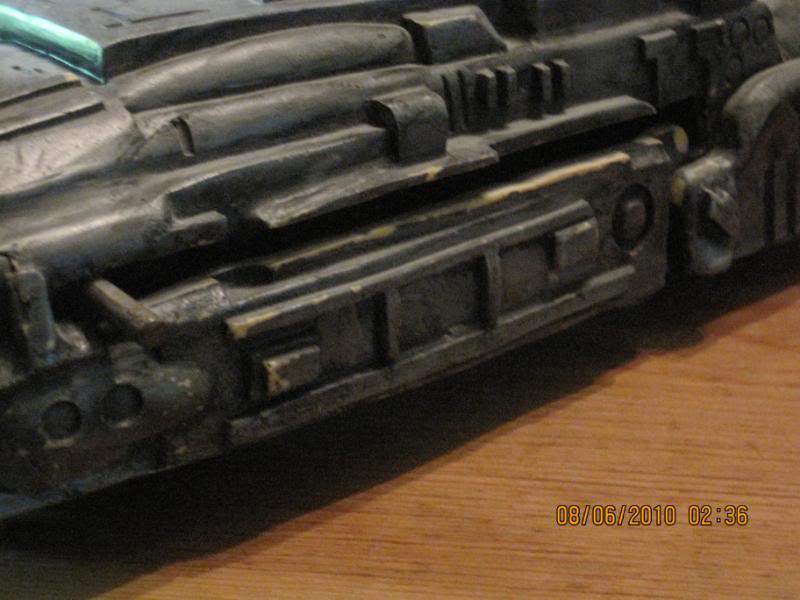 This is a pic of the slot that holds the blades back. You can see an arm that is
just below the pin. This arm pivots. A cable in the wrist housing moves this arm.
This is the wrist housing. If you look closely at the leading edge you can see the
cable button that the lower part of your palm operates when you bend your wrist.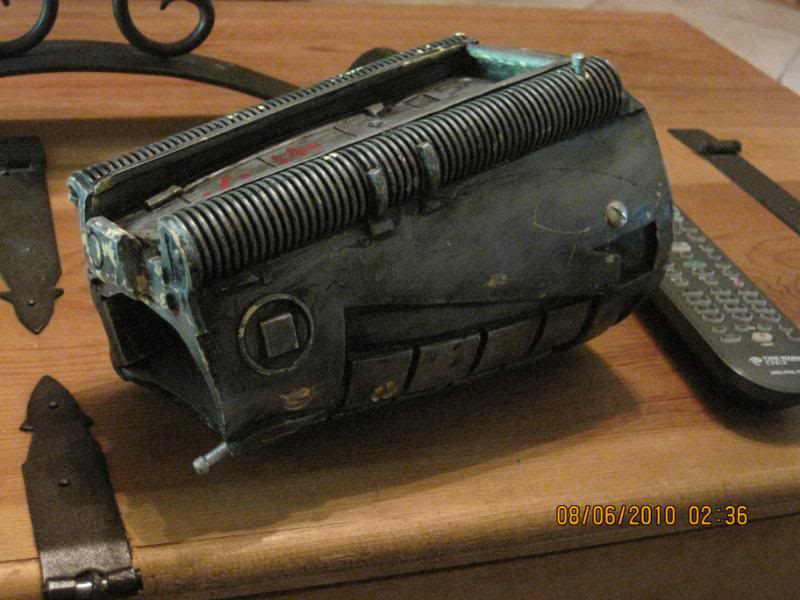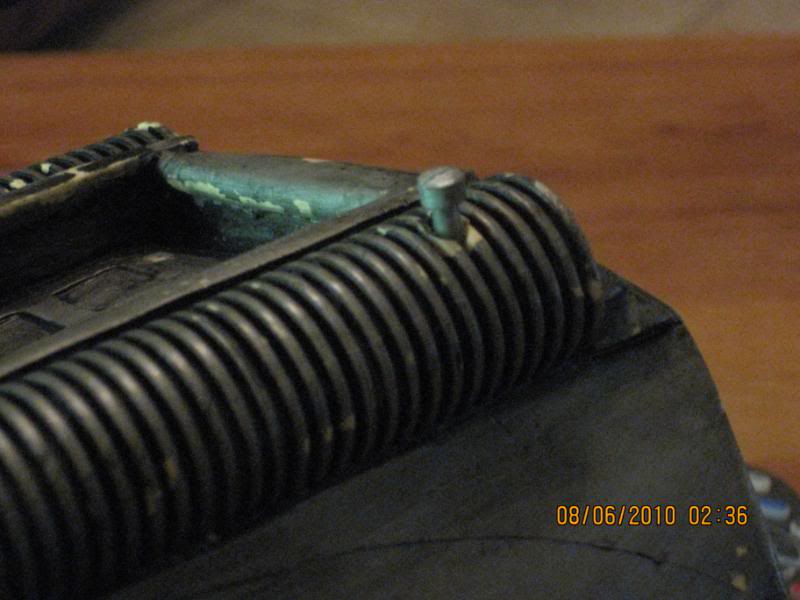 This is a close up of where the cable meets the swivel arm. Yes I did make the
blade head so it was detachable because I thought the scene in P-1 where he is
heating the blades was really cool.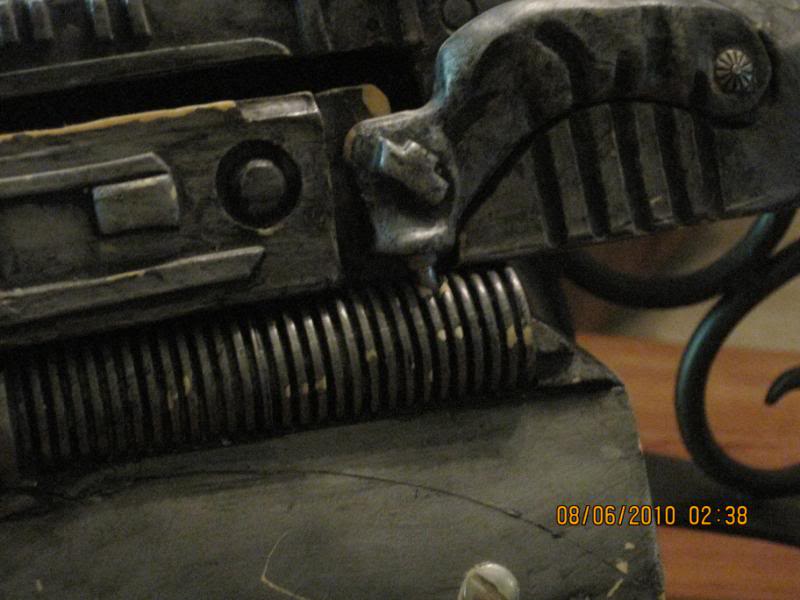 Here's what it looks like inside. A drawer slide with a bolt in the front with a heavy
piece of rubber on it to stops the blades ( acts as a bumper), also affixes the drawer
track to the bottom plate. Screws hold the bottom plate to the blade housing.
The spring also attaches here. The piece that the blades are actually attached
to also has a bolt on the end. The other end of the spring goes here.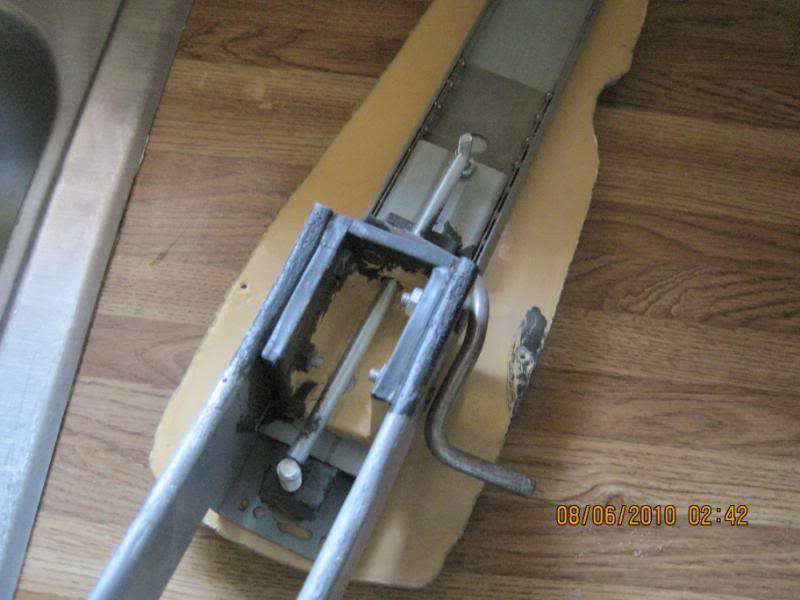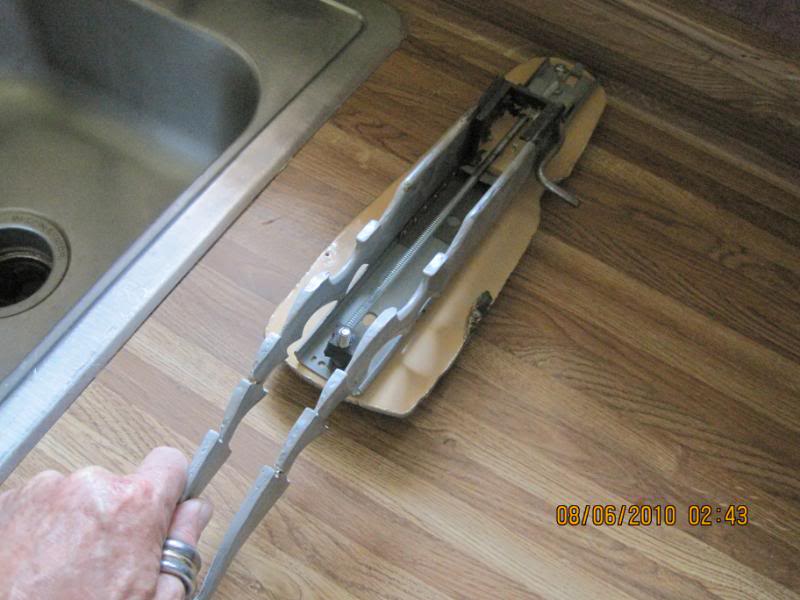 That's it. You can see the dust on this piece it's been sitting so long. It still works
as good as the day I put it togethern almost 20 years ago. Oh by the way these
drawer slides tend to eventually wander away from each other but the crazy
thing is that everytime you use this, when the blades hit the rubber bumper up
front, the slide resets itself. That was shear luck. All right, thats all I got.