Sr Member
RPF PREMIUM MEMBER
Ever since I saw the Z6 Rotary Blaster Cannon appear in Star Wars The Clone Wars I knew it was something that I absolutely wanted to build for myself. So, now I've made the model myself, I'm making my extremely detailed schematics available for purchase here for those who also love the Z6!
For these in depth plans I'm just asking $75 AUD.
This is an amazing price considering just how detailed these plans are and you'll see this as you read through this post (and comes to approximately only $55 USD when converted, so even cheaper for those of you overseas

Here at Studio 49 we are aware that there are multiple variations on the Z6 Rotary Blaster Cannon and as such we have made an extra effort to cover two. These plans contain the two main variations that are particularly related to the rear handle. The first is based on the images depicted in the Z6 CRL Image and the second based on the Star Wars The Clone Wars series.
To give you an idea of what you can create, we have taken care to generate high quality 3D renders for you with some images of a finished life size version of the Z6 built using our plans.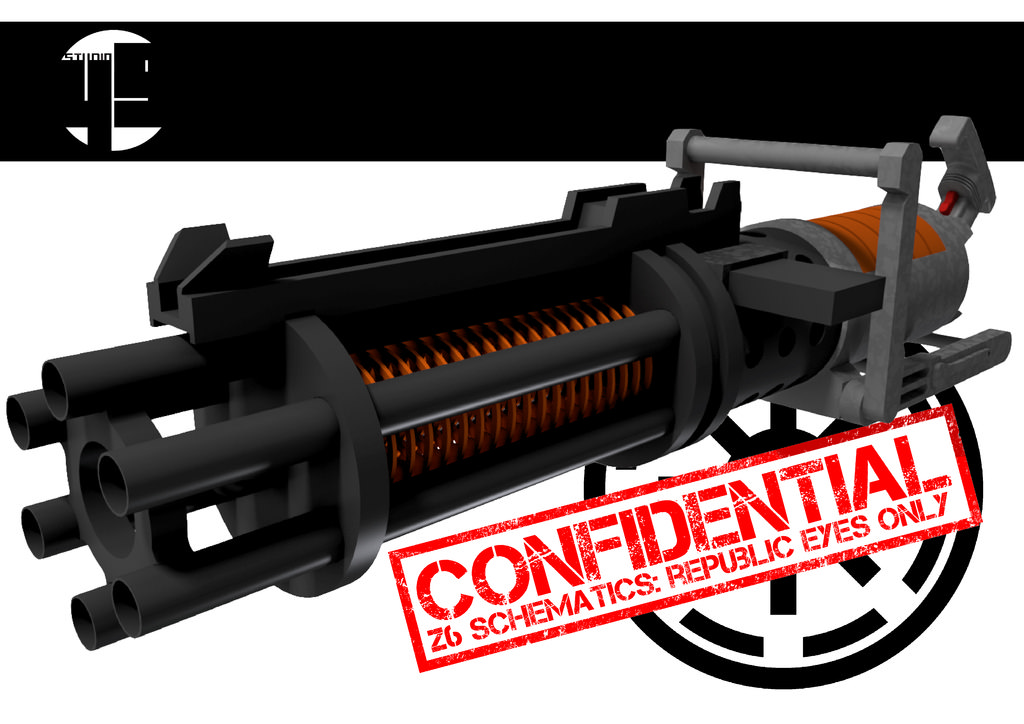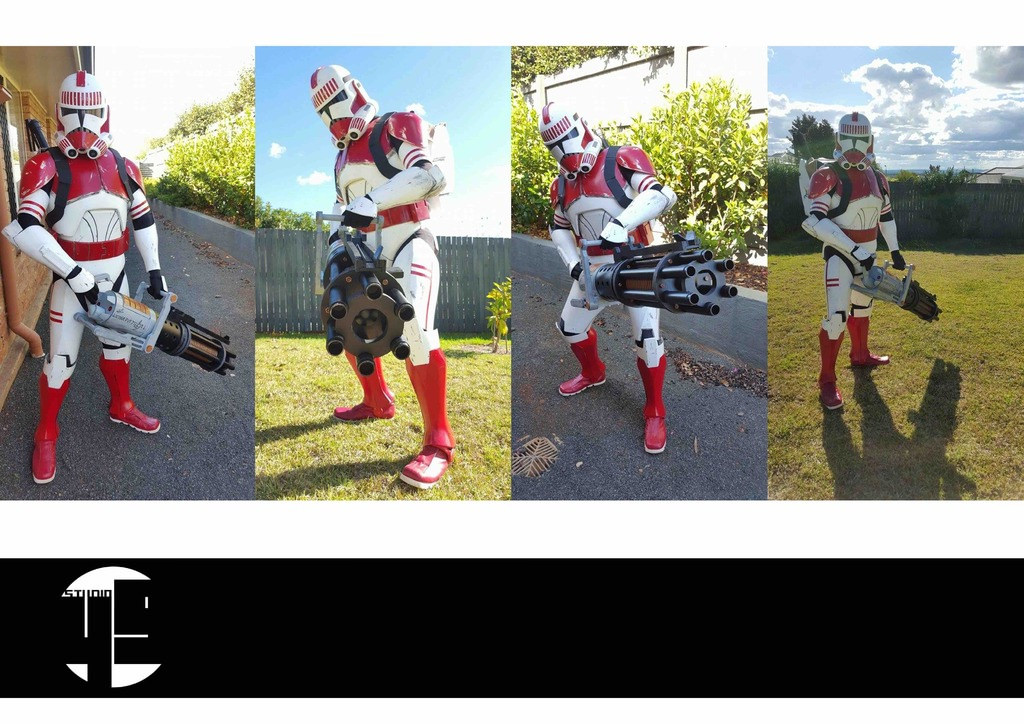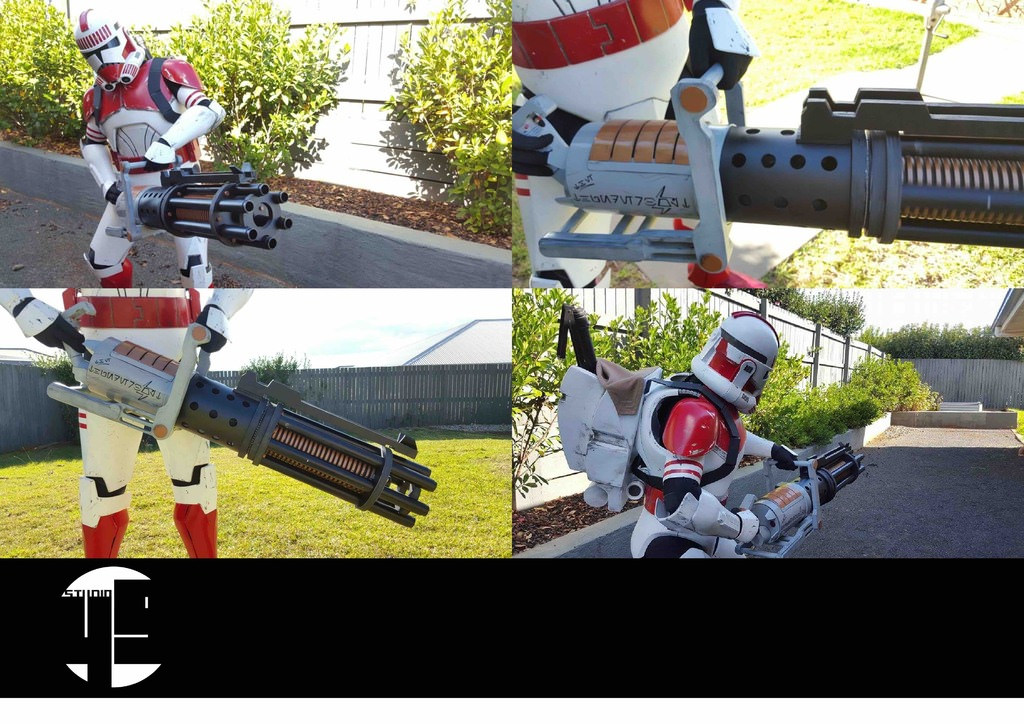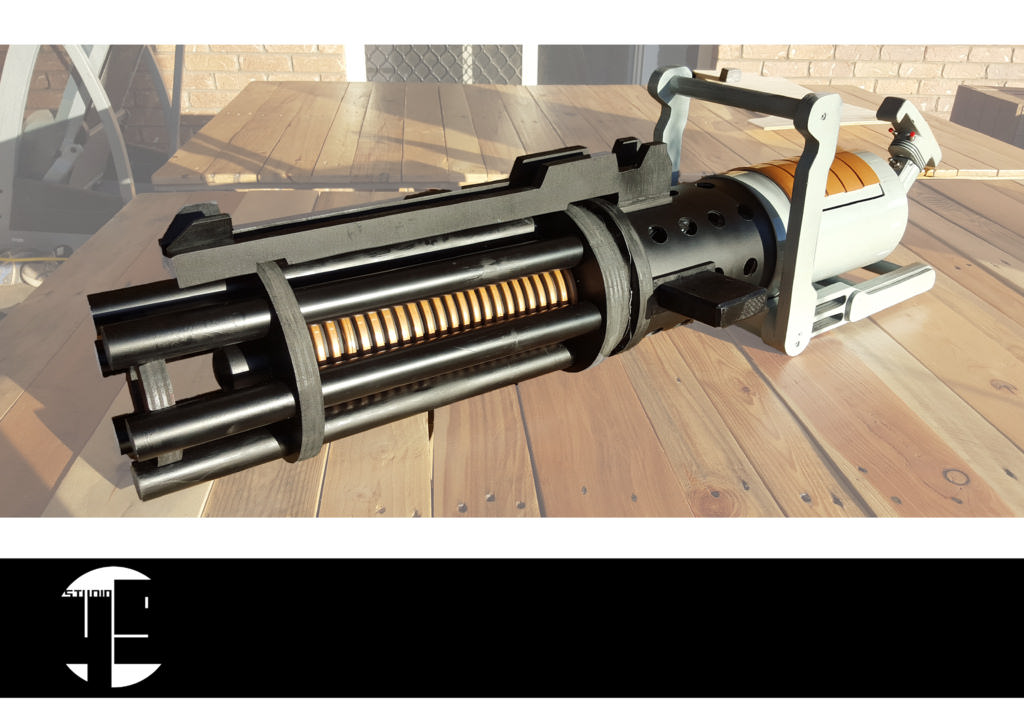 The plans have been created in the greatest depth possible and span a total of 56 pages
The plans have been split into Chapters for ease of reading. By that, what I mean is I split the main model into 8 groups, one for each chapter. At the beginning of which, I have inserted a custom exploded view and labeled all of the parts, which is then followed by multiple pages of custom dimensioned working diagrams for each individual component in that chapter.
In total there are 56 pages, front to back. What you purchase a set of our plans what you will receive is a PDF containing all of the sections detailed below. This listing isn't for 3D files but for all the schematics & Dimension you will need to build one these awesome blasters for yourself. Not just that but has been set out in such a way to help break the build down into understandable stages (more info on that after dot points)
To help give an idea off what's in there, here's a quick breakdown of the content:
- 4 High quality Rendered pages
- 5 Pages showcasing the first Z6 Blaster built with my plans
- 38 Pages of Schematics
- 3 Pages of assorted reference material that I collated along the way
- 1 Page of my original working notes to provide an insight into my thinking
- 4 Pages detailing an example of the barrel assembly
If at any point I make any modification/change to the plans, no matter how big or small you will receive the new and improved version completely free of charge to ensure your plans are up to date. Likewise, if you find any discrepancies, please PM me and I will fix it ASAP and distribute the update to every customer.
Here's an example of the work I'm doing on just a selection of pages.
- This one is the start of a "Chapter/Segment"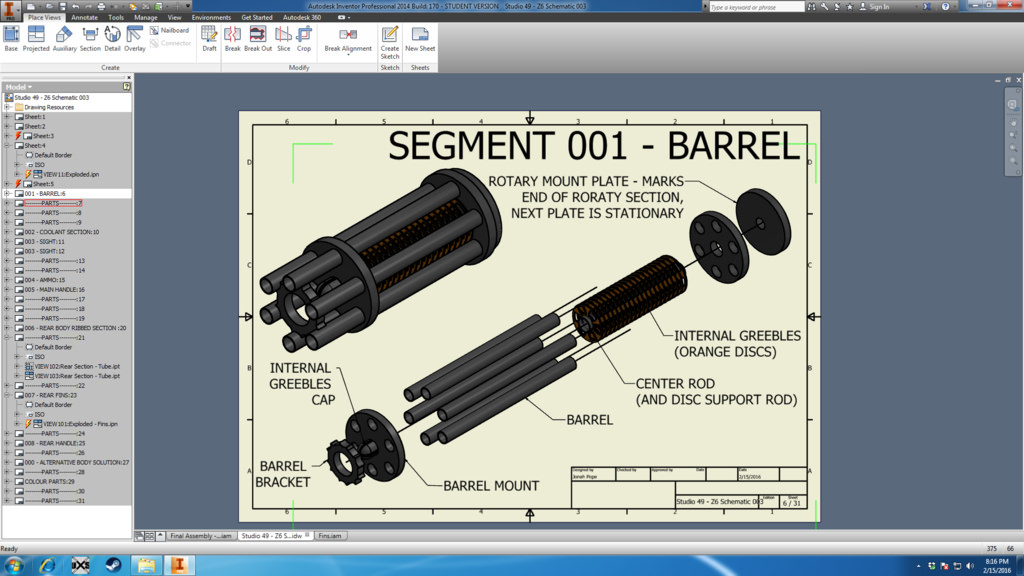 -Then this one is an example of one of the pages for the individual parts that would have been seen at the beginning of that chapter
As these plans are distributed via a digital format there is a possibility for what I call "Digital Recasting" where someone may purchase a set of plans from me and then go onto use it for their own profit. As such when you purchase one of our in depth Z6 Plans you are agreeing to the following:
- You are only using the plans for your personal build
- You WILL NOT re-distribute the plans to any other person for free or for profit
- You WILL NOT use these plans to generate 3D models which you will then sell or give away yourself
- You WILL NOT use these plans to build individual parts or completed Z6's only to sell for a profit.
I know this may sound heavy but all it takes is one person with ill intent to ruin it for everybody and this project is something I've easily put over 100-200 hours into so it's something I care very much about so I'm sure you can understand why I might ask these things of you. So, if you're purchasing a set of our bespoke plans may I ask please that in this thread you post something as simple as "acknowledged" or "understood" just so that we can get an official record

Now with that out of the way, are you wanting to see examples of a real life size Z6 created from these plans? Well check out the links below for detailed build threads!
Build thread 1:
http://www.501st.com.au/forum/showthread.php?tid=11265
Build thread 2:
http://501stclonetroopers.com/forum/index.php?showtopic=23170&hl=
And of course a test spin from part of the way through one of the builds
(We're Currently putting together a much nicer promo video for you all
)
With all that said, I'm extremely excited to finally be able to offer these plans for purchase to everybody here! This has been a huge labor of love and I can't wait to give more people the opportunity to build this bad boy of a blaster!
If you have any questions at all feel free to post below or PM me, as I am always happy to help and I pride myself on high quality and responsive communication and customer service!
So now you just need to ask yourself one question… are you ready for the Heavy Weaponry?

------------------ Fulfilled Orders ------------------
1 - Bolt_2112
2 - jimmiroquai
3 - TK-15875
4 - 78bird85
5 - Lukas Huber (Facebook)
6 - Westarsmith
7 - Bhall8478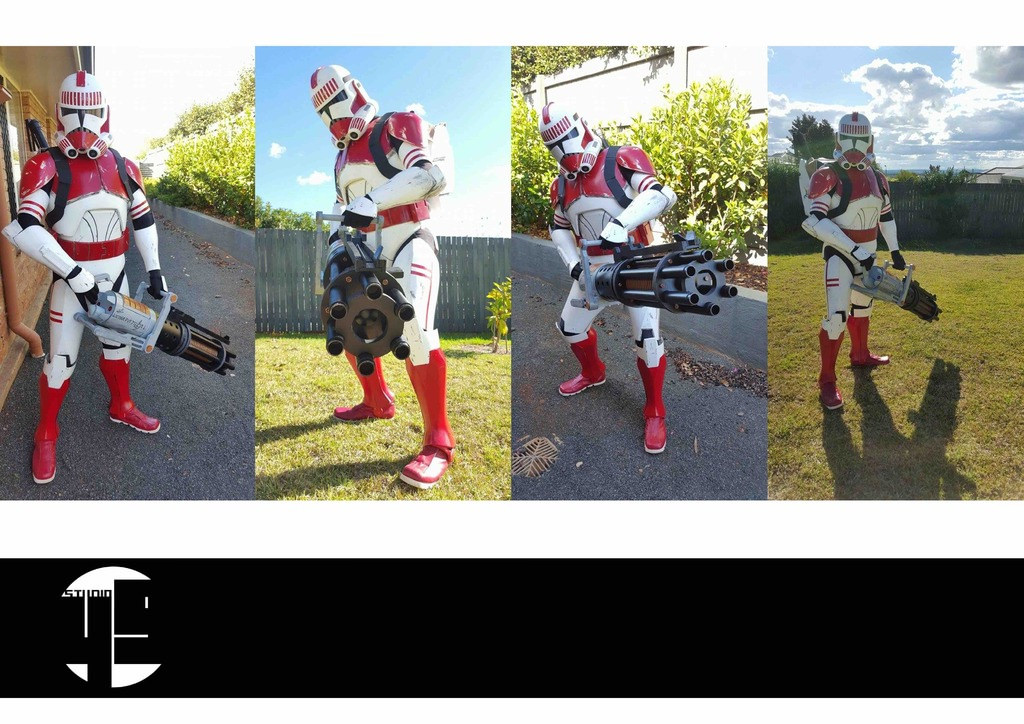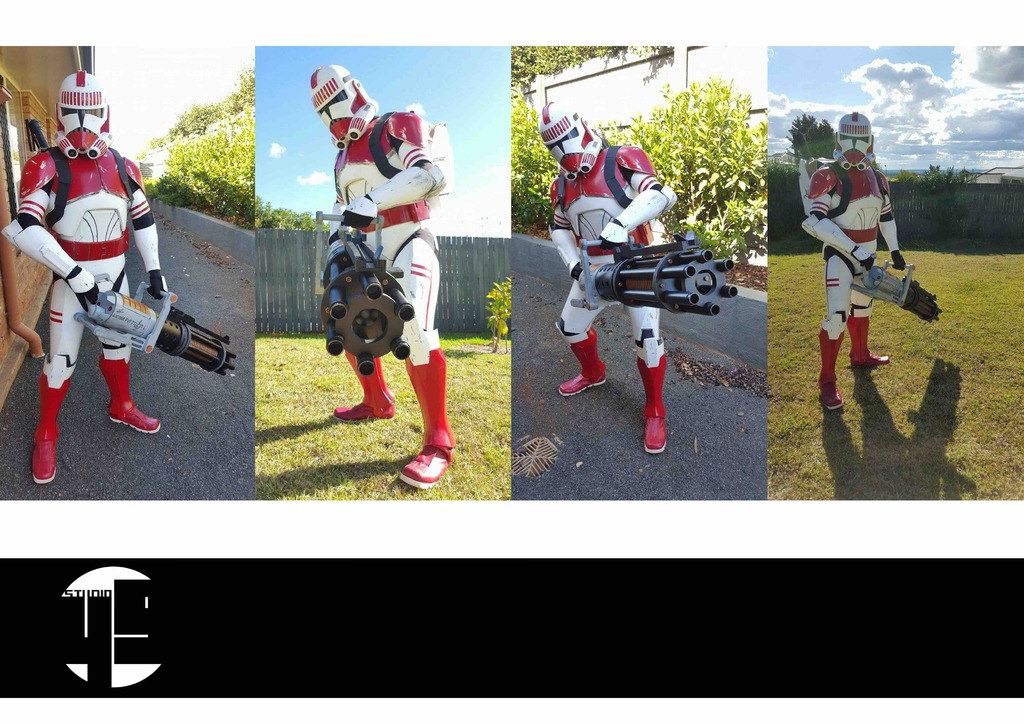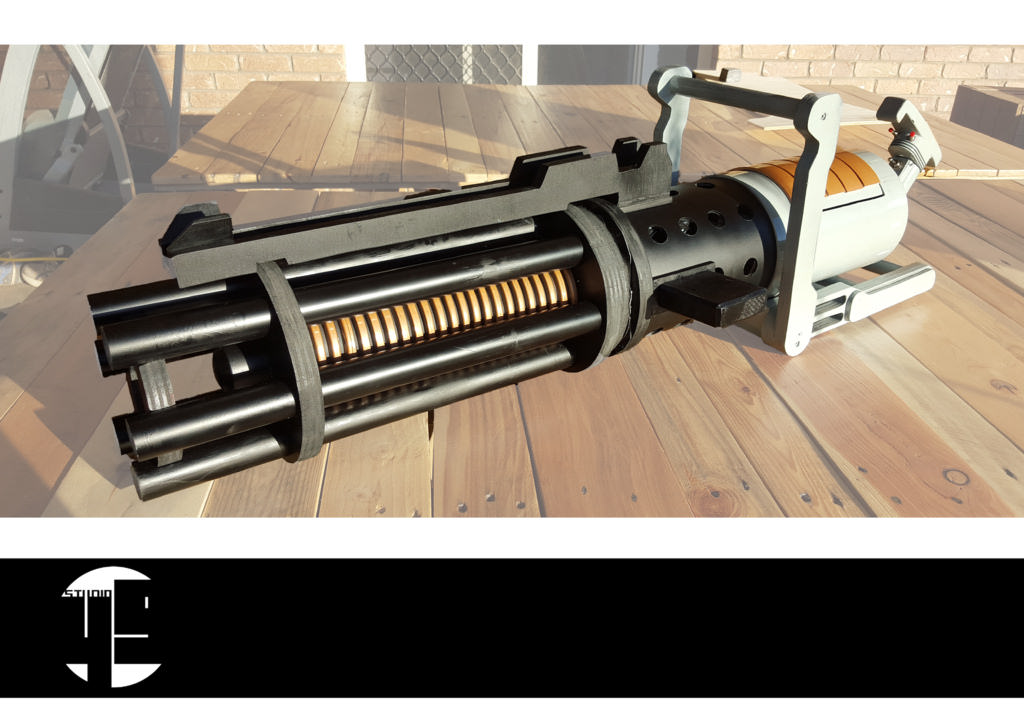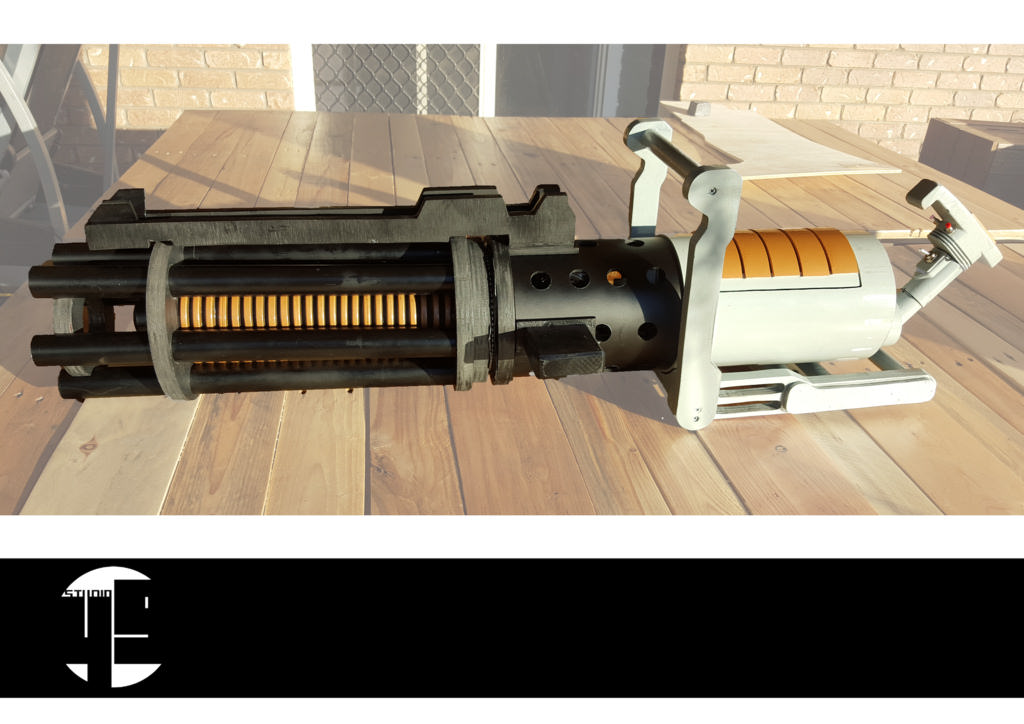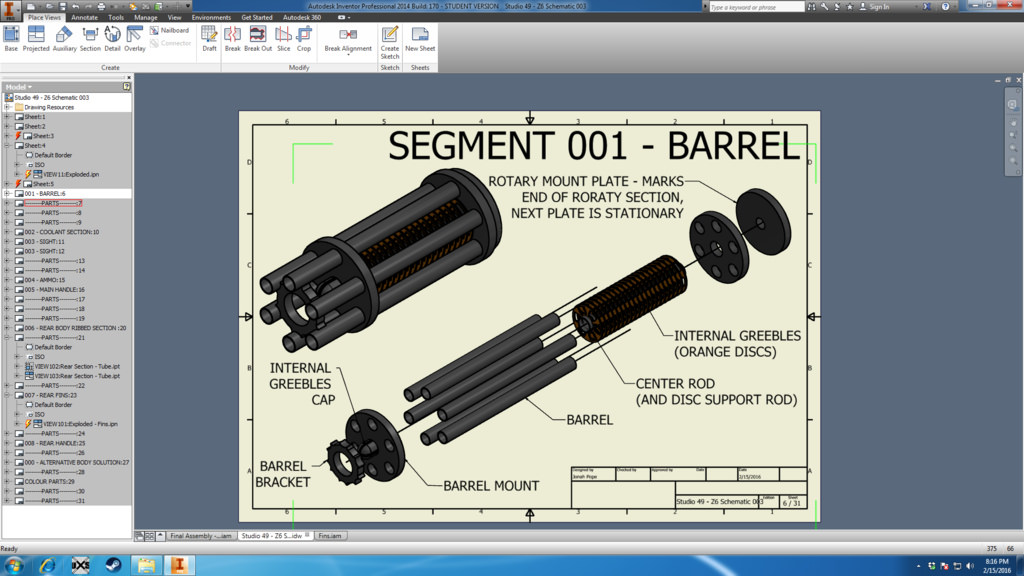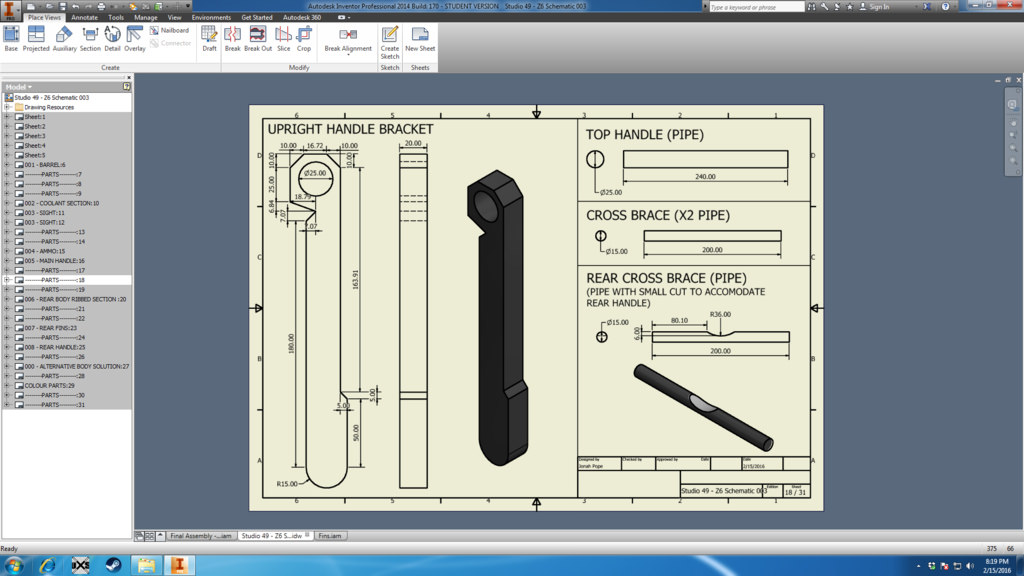 Last edited by a moderator: