I am working on Frog Man [as credited] from The Mandalorian. My progress so far.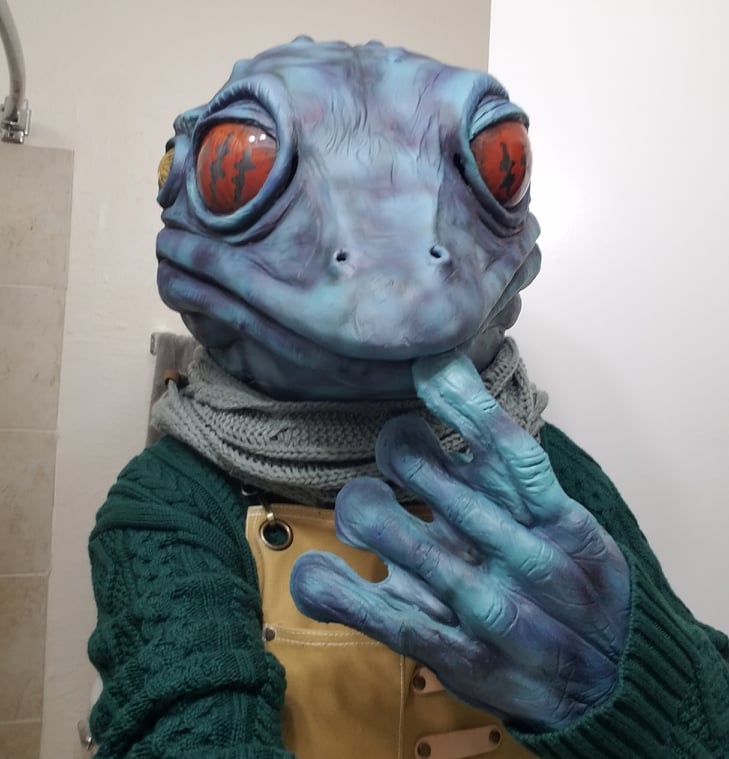 The apron is from Amazon and has the most matching features:
https://www.amazon.com/gp/product/B07RYJYQCW/ref=ppx_yo_dt_b_asin_title_o01_s00?ie=UTF8&psc=1
- Pocket shape
- Rivets on top corners of pocket
- 2 horizontal leather strips riveted in place
- large eyelets for straps
Modifications are required:
- darker dye
- straps need to be a 3 part leather
The neck strap seems to be looped through the top eyelet on the right side and riveted in place. Then there is a vertical strap connect to it in the middle of the back. This piece looks to be adjustable.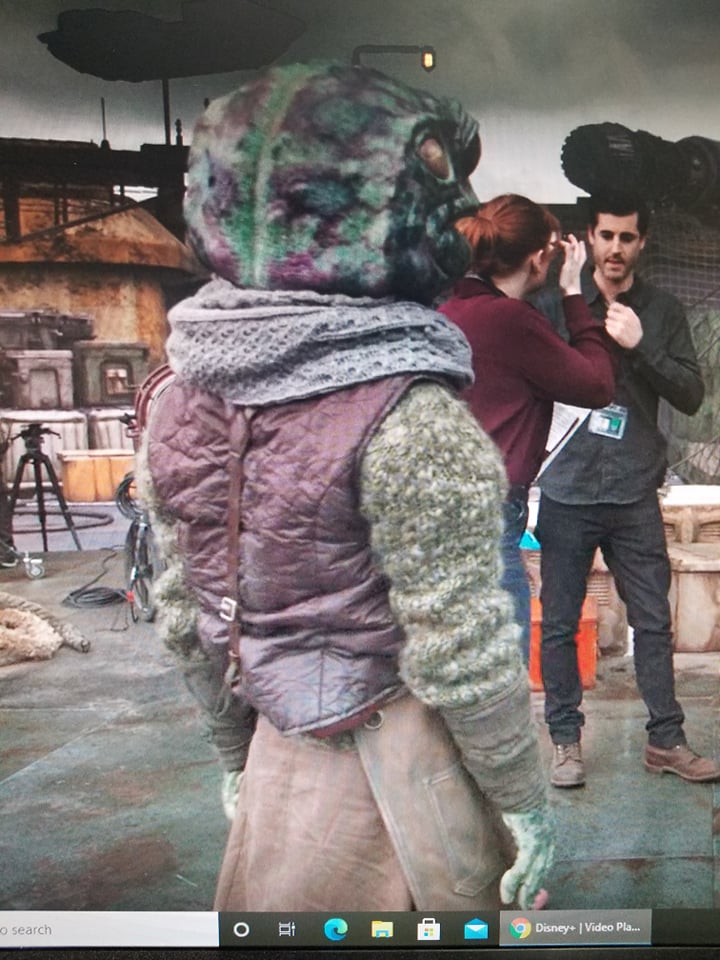 The waist straps are also replaced with leather straps.
The infinity scarf is also from Amazon, however, I don't believe it has the correct knit pattern:
https://www.amazon.com/gp/product/B075VBM96N/ref=ppx_yo_dt_b_asin_title_o02_s00?ie=UTF8&psc=1
I am still figuring out the sweater, vest, and pants. I have some pants on order and will see if they are a close match.