I'm putting together a "Blue Shirt Guy" costume from the movie "Free Guy" and wanted to use the glasses from the climax: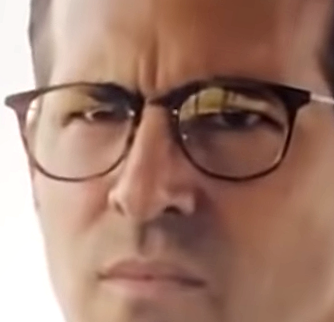 The
Free Guy "Guy" costume
thread identified them as Garrett Leight Kinney Combo glasses, which sell for $335, which is more than I'd like to spend: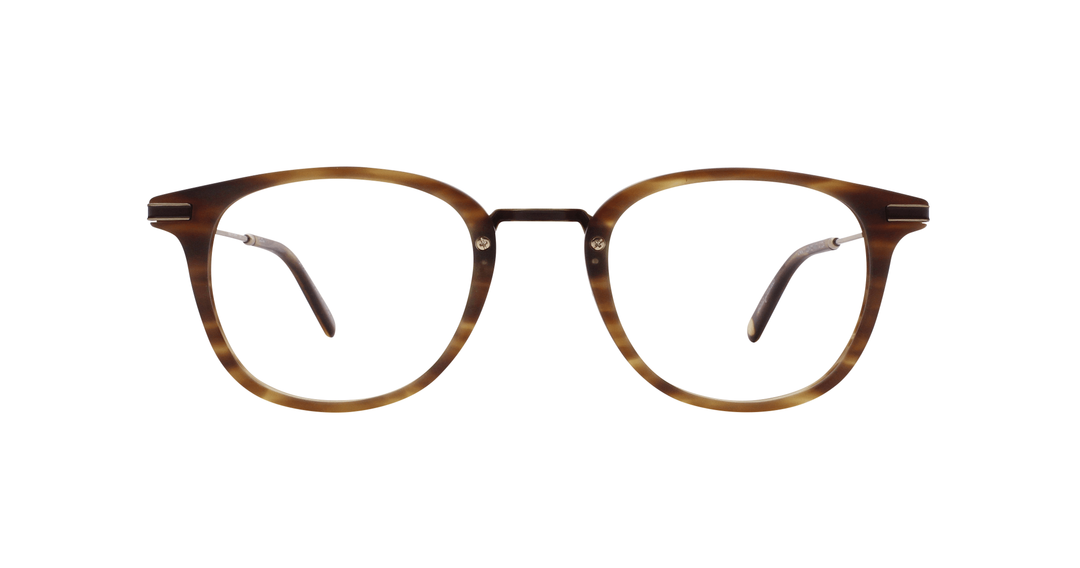 So I tried to re-create them on a budget. I couldn't find any glasses that looked close enough like them for sale online, so I got a pair I thought would be a good basis for some customization:
When I got them, they were more orange than pictured, and the shape was too large and feminine styled for what I wanted. I tried removing the lenses and reshaping the rims with heat, and darkening them with brown Sharpie which got me closer to the Garrett Leigh look, but not close enough.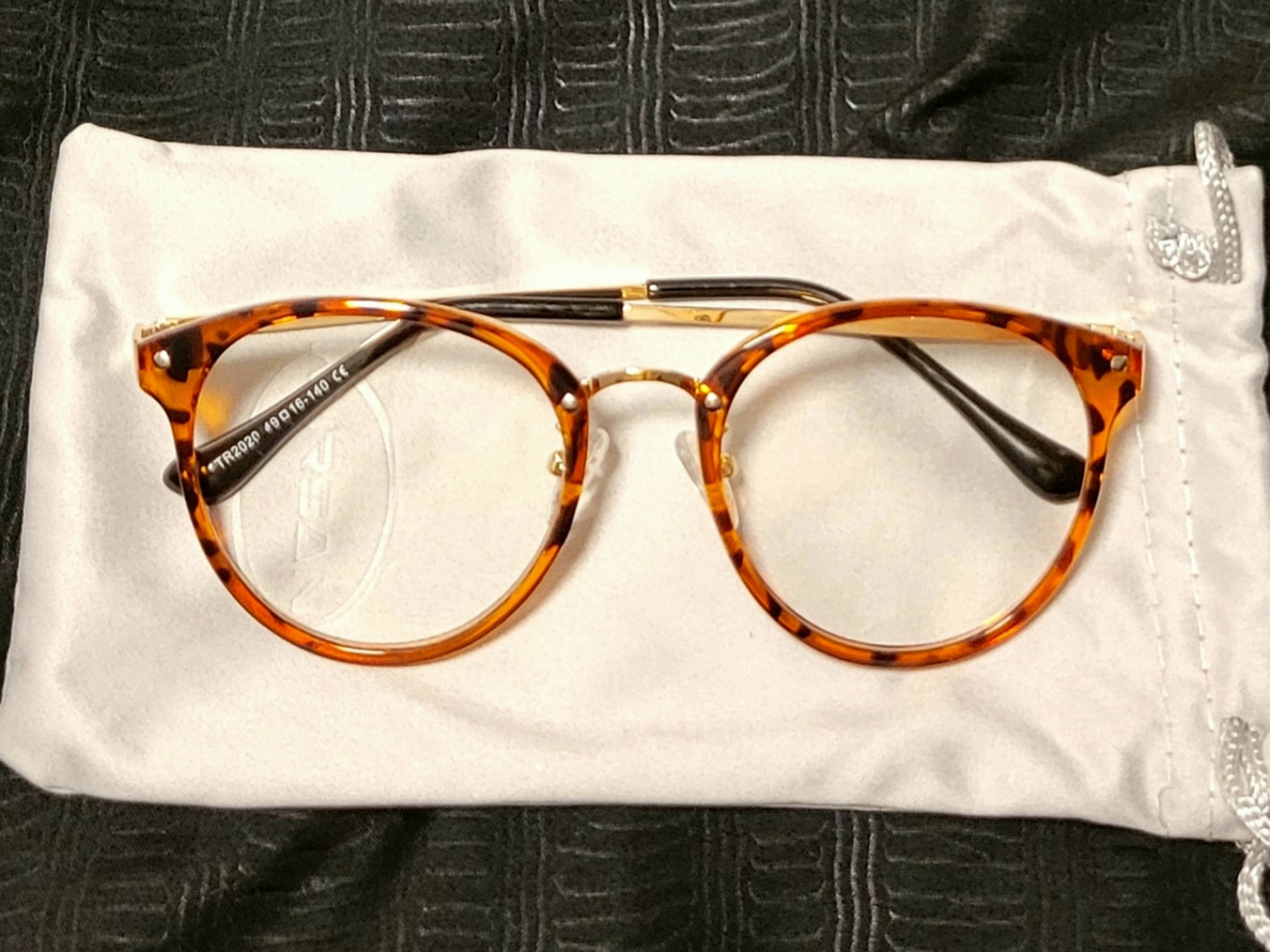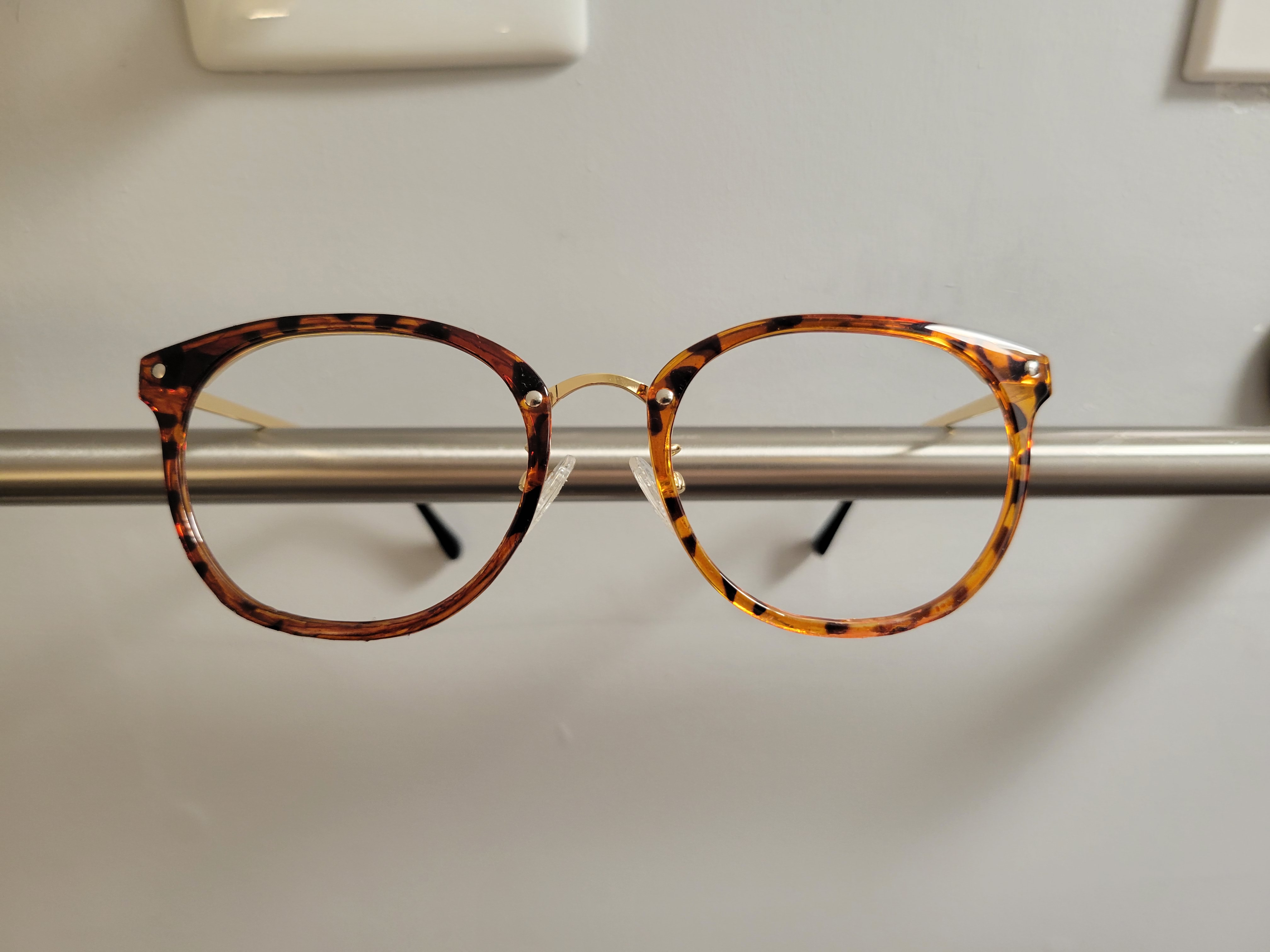 I decided to replace the rims completely with 3D printed ones I modeled from "scratch." I took the head-on image of the glasses from Garrett Leight website (which I posted earlier in this thread), edited it into a silhouette and took it into Inkscape to convert it to a basic 3D model. I opened that model in Blender and edited it to get this:
I printed it in clear PLA at 100% infill, sanded it:
After a quick coloring test using Sharpies, I was pleased. I used yellow, brown and black for the tortoise pattern, coloring front, back and sides. I also used black and silver Sharpie on the "metal" parts: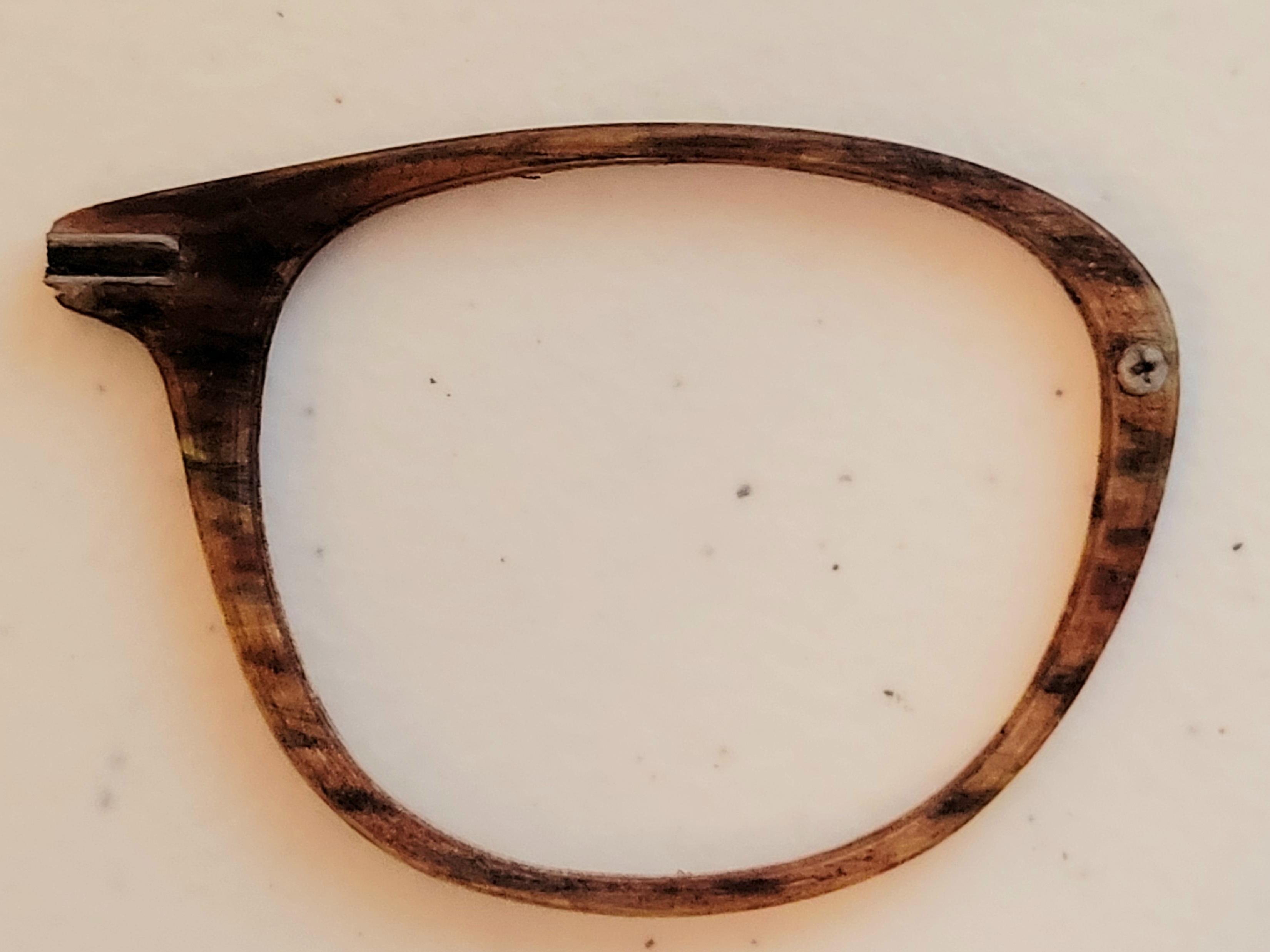 Last edited: