An image of what inspired this build.
Taken from the Frank Reade header / banner which appeared on magazine covers.
3 pics that show the basic components for the build.
The 2 posts that connect the Bag to the Gondola represent tubular chain guards -
which house drive-chains that work the main 8 blade pusher propeller.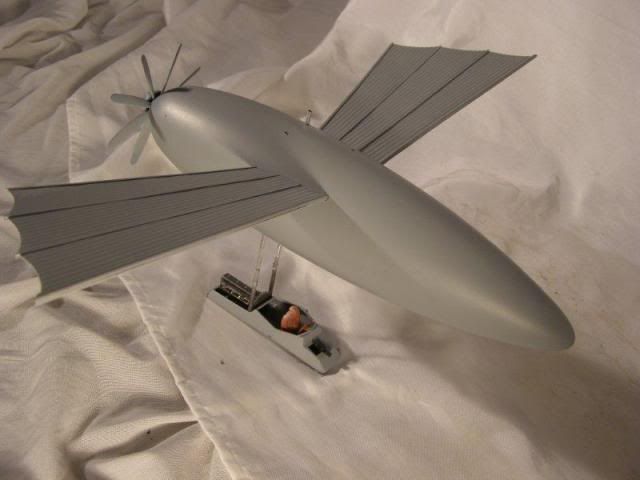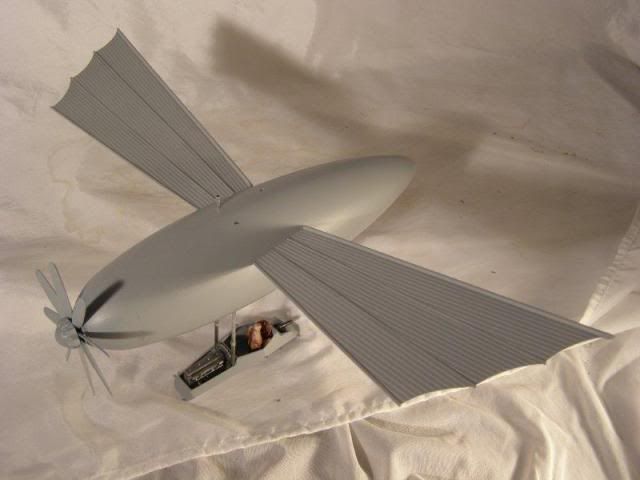 Looks F A S T doesn't she!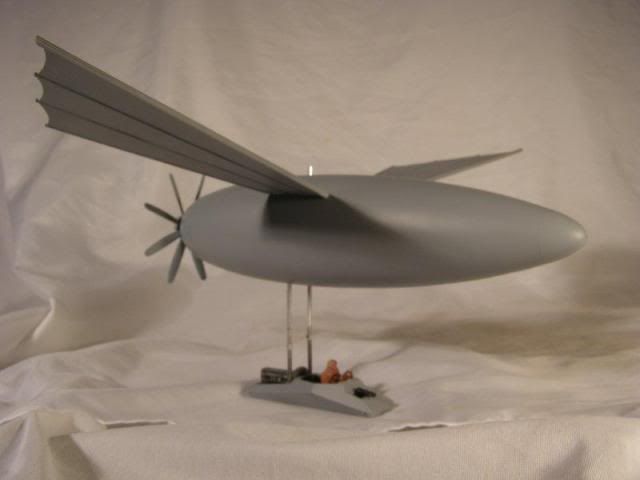 Then I went back-in to begin the superdetails.
I used 'tulle' to depict Net for the 'bag' - which means this 'racer' is a type of Zepp-Blimp hybrid.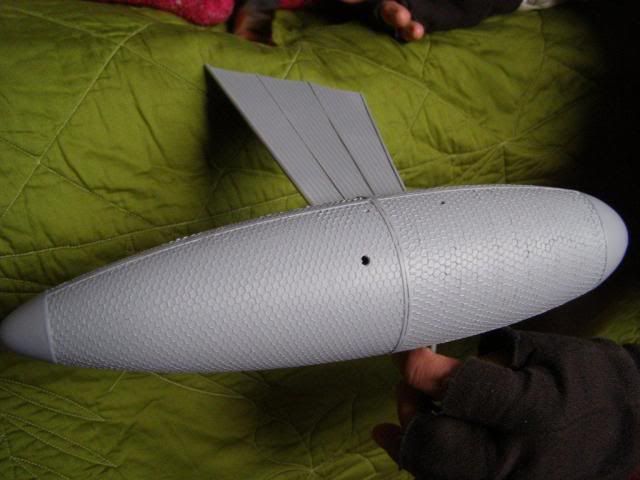 detail: The figure is 1/32nd scale & the model measures in at 13.5 inches.
The engine is from 'Rommel's Rod' & the propeller is 2x Hamilton Standards (B-29) force-fit to make 1 air-screw.
Note the sailing-ship's wheel for steering & the small cannon (strictly used for defense / ala Prof Fate's car)
to be continued...