My 8yr old wants to be the Red Knight from Fortnite (despite the fact that she's never played the game). :lol
I'm starting off with by building her helmet in (mostly) 6mm EVA foam. Here is the back of the helmet on my daughter.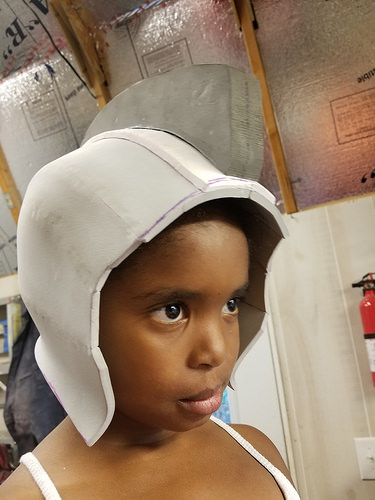 Then I glued on the crest (Mohawk) along the top of the helm. I used thicker floor mats foam for that (sandwiched together with the smooth sides out and cut to size).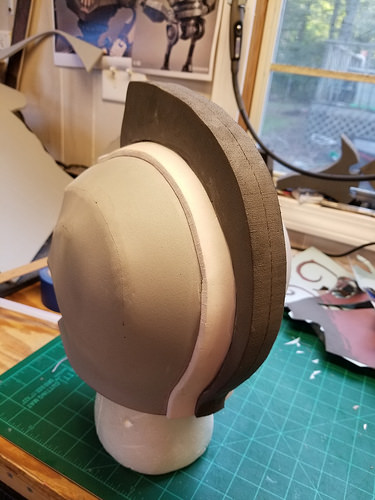 Then I built out the faceplate.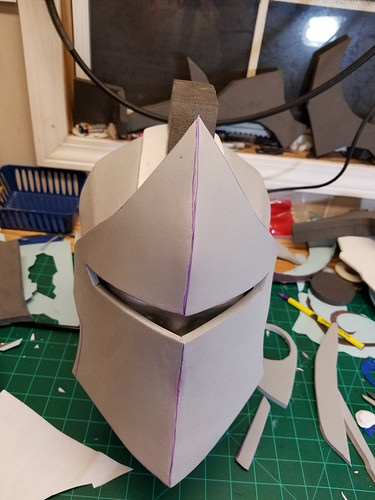 I also had to add the edge detail, which is just a simple cut on the back side and then forcing that slice open with hotglue to make a flared edge.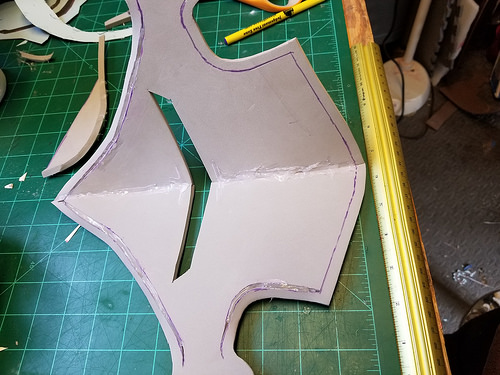 That results in a cool look that matches the design of the character.
The final pieces are decorations on the faceplate and helm. I used foam for these as well, but I used two different tools. For the smaller beveled shapes I did them by hand with an Xacto knife. For the larger piece on the front of the faceplate, I used my ban saw. (the wire you see is just to hold the pieces in place while I was taking pics)
I also made a quick video of that process if you're interested!
Last edited by a moderator: