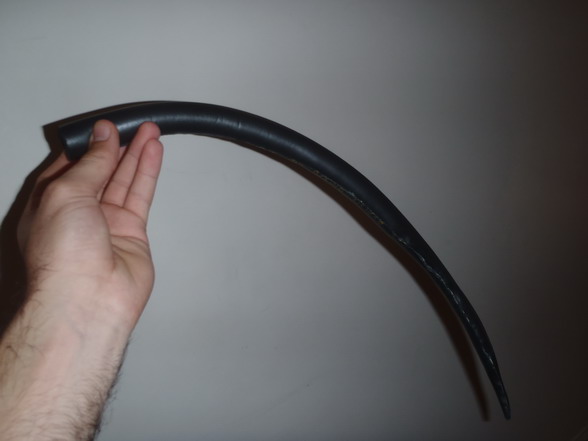 K-flex is just an Elastomeric Foam insulation i bought from bunnings (hardware store)
Mainly used to insulate hotwater system pipes.
Comes in 1 metre lengths at around 4-5 Dollars, I manged to get 4 dreads out of one length so around 1 dollar a dred.
Folded and stuck using flexible contact adhesive. refer to instructions of the adhesive you use.
Once stuck firm i dipped the dreds into Liquid Latex with a black pigment additive (2 coats).
Pritty simple, great weight and flexibility just as good as the good ones.
I had cut down the middle and in half, then tapered the halfpiping to one of the ends
Make sure the contact adhesive goes all the way to the edge. spread evenly, use a paddle pop stick or tooth pick.
Last edited by a moderator: