Master Member
RPF PREMIUM MEMBER
UPDATE: The price of the Builder's Kit version has dropped to $329 due to a new discount in my supplies.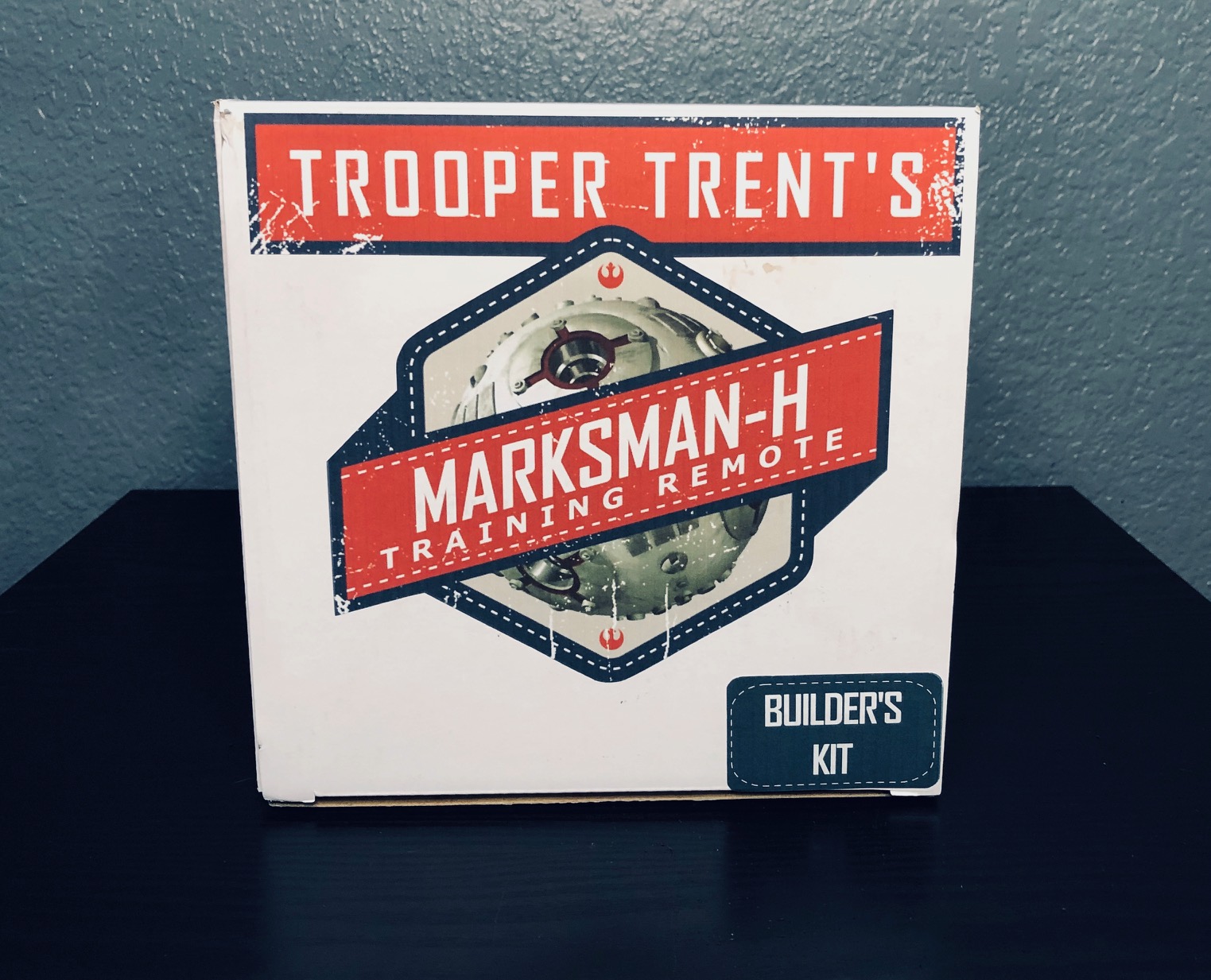 Hey guys, I am so excited and proud to reveal the all new Builder's Kit version of my floating training remotes. I have been working on this for several months now behind the scenes and am finally ready to put this out there and gauge interest.
The kit includes everything you need to build one, including a full video tutorial series walking through a complete built, step by step, from start to finish. The only thing you'll need is a few minor tools which are covered in the videos below. They can be purchased in my Etsy shop here.
Paint Mask Stencils and Props by TrooperTrent
This kit is the culmination of all of my gained experience over the past year of building these non-stop for the Limited Edition. Everything you need, including all parts and materials, custom jigs, step by step tutorials going over exact placement, building techniques, paint guides, weathering techniques, and everything I've learned while making these will be released in this all inclusive kit.
The whole point of this kit was to make it as clean, simple, and fun to build as possible without ever picking up a ruler or calculating a single measurement. I have put a TON of thought and effort into organizing a complete kit that will allow even the most novice builder to end up with a truly amazing prop to be immensely proud of. Please watch my introduction video to the tutorial series and let me know if you'd like to be added to the list.
For more information on the original Limited Edition, click here.
Limited Run - Floating Marksman-H Jedi Training Remote
Here's a finished kit in action
Introduction Part 1
Intro Part 2: What's included in the Kit, and what other materials will I need?
Each kit includes:
Sphere PRE-INSTALLED with magnets, LEDs, and copper coil, prepped, sanded, and ready to float and light up out of the box. NO ELECTRONICS EXPERIENCE NEEDED
electromagnetic base with lights and touch pad to change light modes
power adapter with US plug that is variable voltage and compatible worldwide with your country's voltage (you will need a travel plug adapter if outside the US)
High quality 3D printed model parts printed in resin. No prep-work, cleanup, or sanding needed
Machine cut vinyl decals for measuring and red circle areas
Machine cut styrene sheet of all styrene parts
custom tools and jigs for alignment, spacing, and part placement so you never have to use a ruler even once
machine cut light diffusers for the hatch and laser areas
access to a private, full multi-video tutorial series, going through a build, step by step, exactly the way I build the Limited Edition. Here you will learn all of the intricacies and details of the real prop and be able to replicate each feature down to each subtle scratch and pencil mark if you wish. Upon purchase I will send you a link to the video tutorial series. Please do not share these videos, as the work put into them is included in the purchase price.
I would also like to give a very special Thank You to everyone who was involved in the Limited Edition of 100 finished remotes as well as the mini-run of 10 red Rise of Skywalker remotes. You guys have all been AMAZING!
Trent
Last edited: