Haven't posted since
the posters hit the internet in a big way...
my apartment has been filled with cardboard tubes for two months now! I never could have thought this would happen. I'm currently working on getting the posters printed on mounted canvas or a higher-quality framed material and holding an auction for a local charity, but that seems like it might not come to fruition for a few months yet.
Anyway, I wanted to share another thing I've been working on.
It's a 1965 Vespa Super Sport 180, identical in almost every respect to this one from the 2000 anime FLCL from Gainax.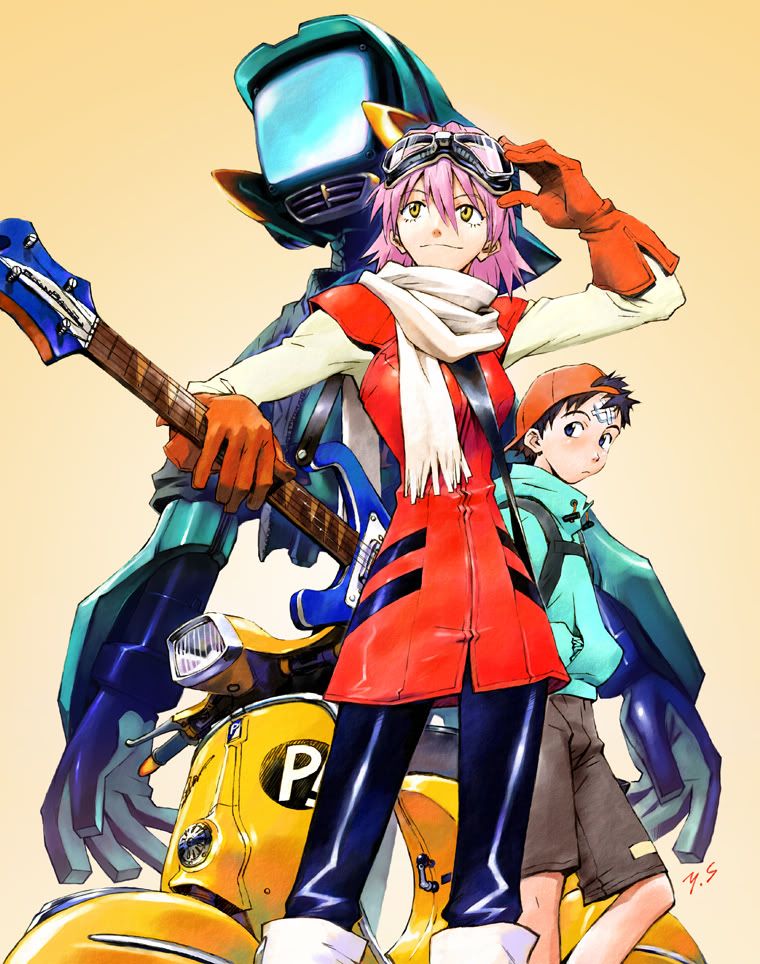 Last summer I decided to fulfill one of wife's long-standing dreams of having a scooter. She would often talk about wanting a Ruckus or a superbike, but she would more frequently fawn over how cute a classic Vespa looked. She's also a pretty avid cosplayer, the kind of girl who spends hours dying and styling wigs, who has completely taken over the second bedroom of our apartment with rolls of fabric, buckets of resin, and all manner of crafting accessories.
I started a secret savings account last July and I've been putting little things into it since. eBay sales, tips from when we use the movie cars as charity limos, stuff like that. In February I reached my goal and started officially looking for a starter body. The SS 180 is a pretty sought-after type of scooter, it's not the rarest or most valuable, but it's really popular. Originally I planned to build a clone by buying a late 70s P-series scooter and swapping out the parts to make it into an comparable look-alike of an SS. At the end of February I lucked out. Someone in Arizona was selling an SS, the exact body type that I needed. The exterior was kind of rough, but mechanically it was sound. The original engine had been removed and replaced with a more powerful, more reliable, and easier to maintain engine from a P200. This made the scooter undesirable for a collector, but ideal for someone who wanted to turn it into a nerdmobile. I guess the meme of "and nothing of value was lost" might apply here!
So I made up a story about going snowmobiling across the divide with my brother as a cover to keep my wife from asking too many questions. I grabbed a good friend to tag along and we departed for Flagstaff, Arizona.
We drove through the night, planning to sleep in Socorro, but stopped in Albuquerque to visit Walt's car wash from Breaking Bad. That was pretty cool.
After leaving Socorro we headed west to another place I've been dying to visit for years, the Very Large Array.
Most famous for it's role as a location in Contact, Terminator: Salvation, and a handful of other films, the VLA is a set of 27 dishes arranged in a Y-shape that act as one large radio telescope. We hit the visitors center, watched the little video and looked at the exhibits, and I picked up some VLA swag for my nerd friends back home. The staff saw the car and got pretty excited (we must have been their only visitors in a while), and they let us drive around the access roads of the facility for some neat photo opportunities. Great people, awesome place. You should go.
Near Holbrook, Arizona we came across an old Route 66 Wigwam motel that had classic cars parked in front of each room to add to the atmosphere.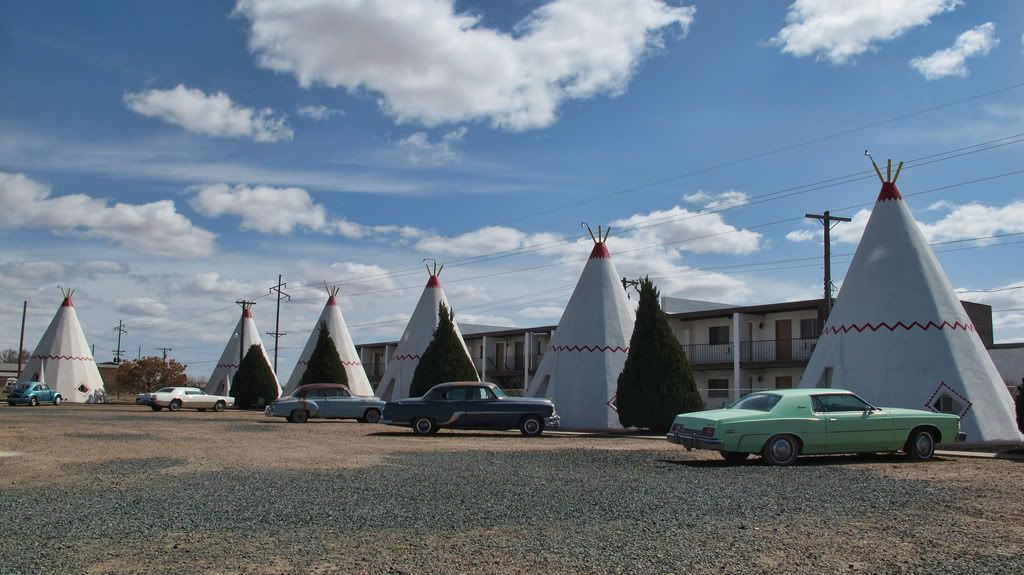 So it looks like Radiator Springs is a real place!
After that was Meteor Crater.
Which is pretty ******* amazing. I was a bit disappointed that it felt like a tourist trap thanks to it being privately owned, but the crater itself is worth seeing. VERY cool.

We arrived in Flagstaff around 4pm and made our way to seller's house. He ran over the details of the scooter, things like modifications, damage, behavior, all the good stuff.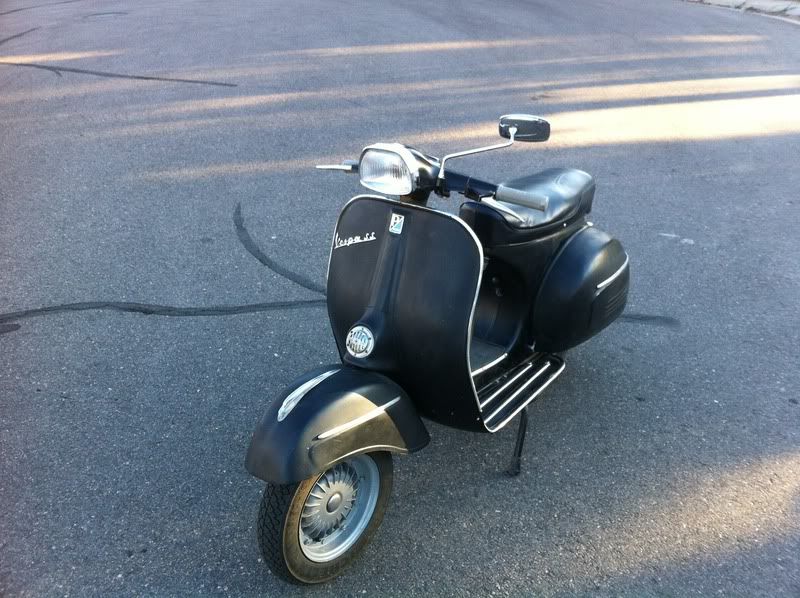 At this point, I had never driven a motorcycle or scooter by myself. Now that I think about it, the only two-wheeled motorized vehicle I'd ever been in control of had been a Segway! He took me around the block on it, gave me a quick lesson, and I tried it myself. It almost got away from me at first (the P200 engine is a ******* MONSTER for this thing), but I figured it out and took my first ride in a neighborhood in Arizona. We loaded it up into the back of the Magnum, it fit perfectly. This was a huge relief as, eyeballing the space back there, it didn't look like it would fit. The measurements the owner gave me before I left were well within the confines of the car, so I had to trust the math.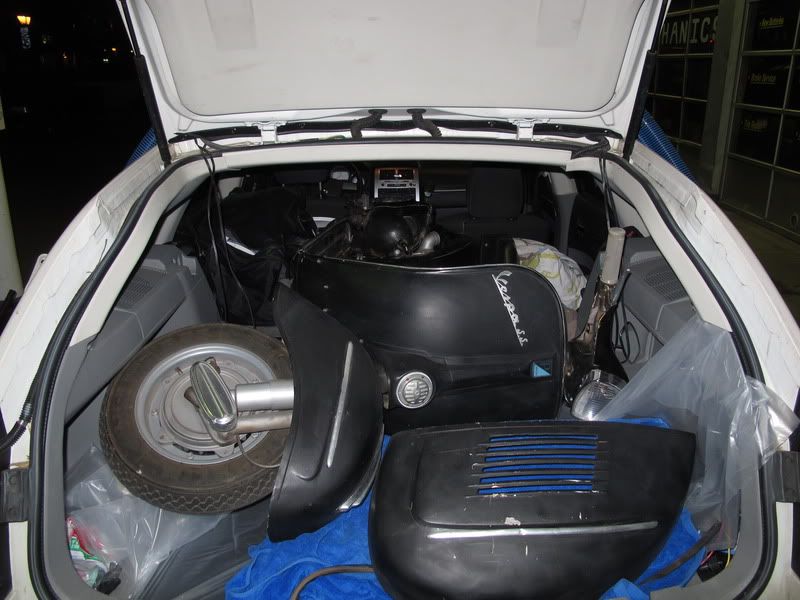 The fuel take was pretty empty, but it still reeked of gasoline, something we'd have to endure for the next 12 hours. We went home by going north through Utah. Moab, Grand Junction, Vail, and back in Denver by 2am, which was pretty good!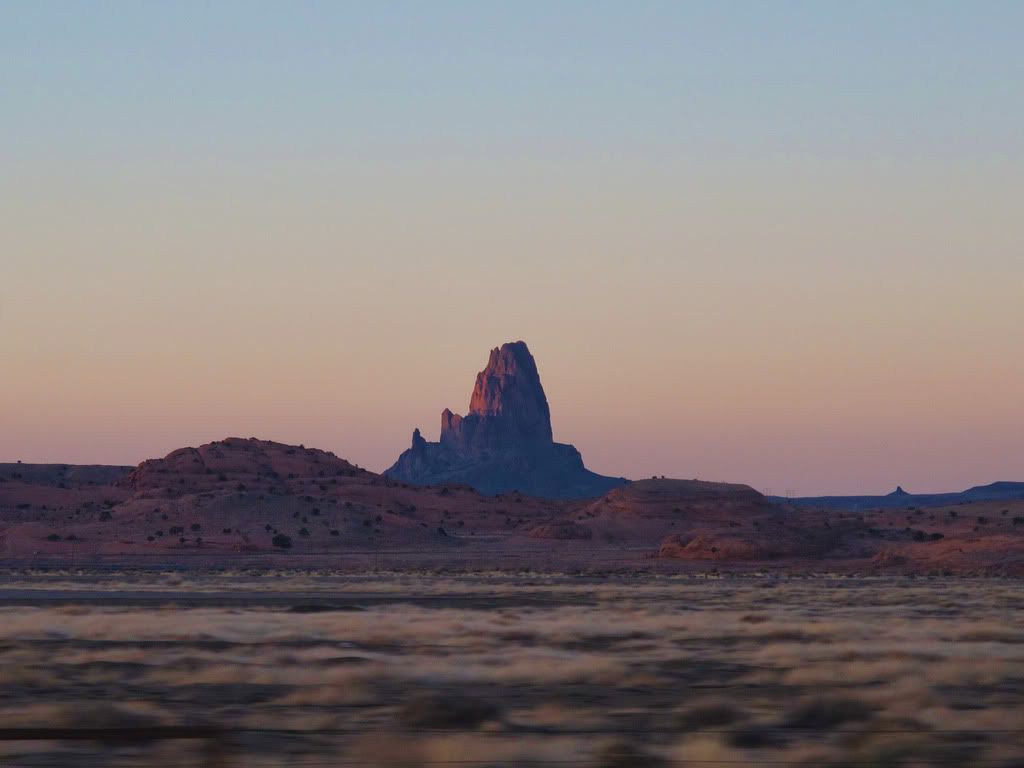 After getting it hope and secreting it to a friend's garage for storage away from prying eyes, we stripped it down and got it ready for paint. Kind of sad to see the flat black go, that looked REALLY cool...
A week later it was ready!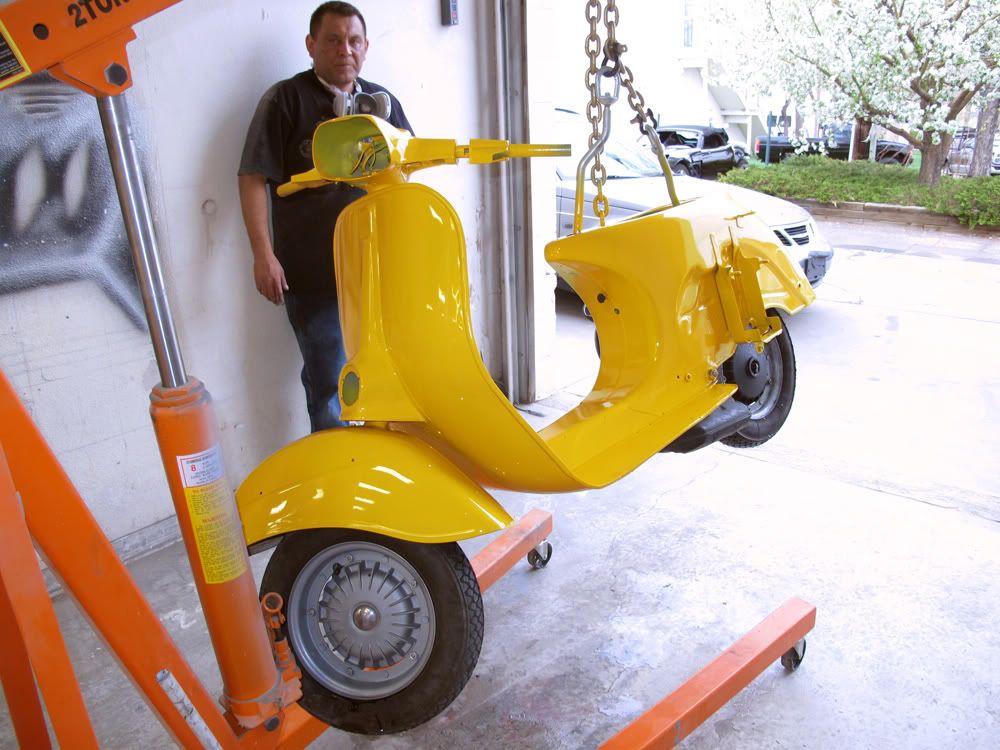 Initially I'd planned to get the scooter 100% complete before giving it to my wife. But she is pretty particular about her cosplay stuff, her favorite costumes are the ones she made completely from scratch. For her it's more about making them than wearing them. So I changed my plans and decided to unveil the scooter early so she could be a part of the assembly process, thereby turning it into something she helped make. When she first saw it, she didn't quite understand. She thought it was just someone else's scooter that would be perfect for a Haruko FLCL scooter. When I stated that it was hers, she looked at me confused, shoved me, and started crying.
God. Damn. Adorable.
We brought the Vespa home and wiggled it into the elevator and up into the apartment. Work started immediately.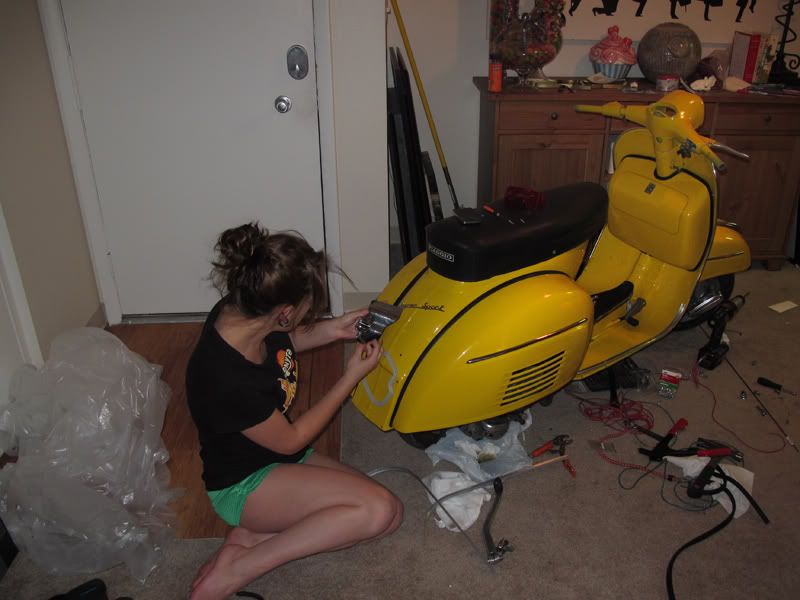 And it was all back together Friday night!
Saturday was spent getting it running smoothly again.
Things left to do for the scooter:
- bar-end turn signal lights
- the "blade" that attached to the front suspension
- replace a few gray seals with black ones
- add the ignition switch on top of the headpiece
- replace the legshield beading the original, fatter trim
- fix the horn
Things left to do for us:
- motorcycle safety class
- gear shopping
My wife cosplayed as Haruko back in 2007, so now she's in super go-mode to get that costume back up to her standards so she can wear it on the scooter at the next con!
A terribly fun project that will make for a terribly fun summer!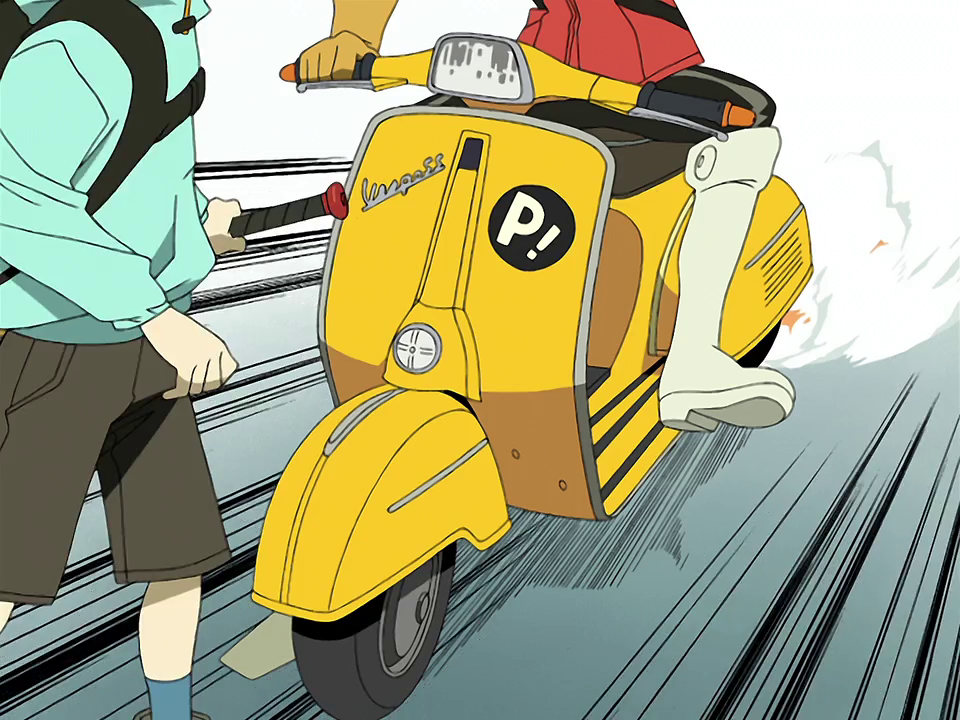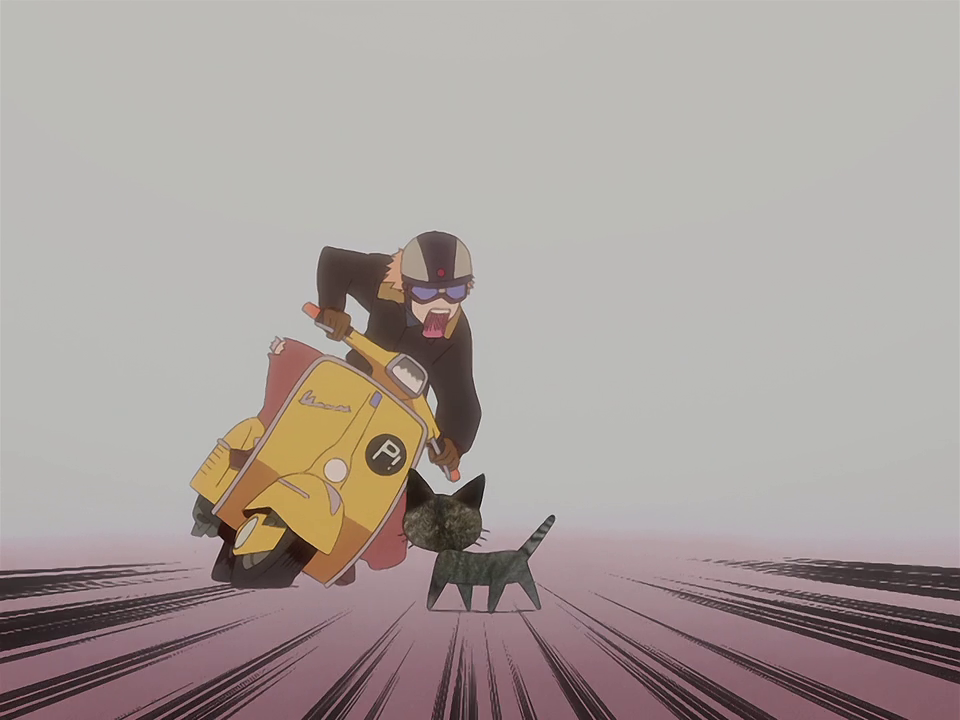 Last edited: