Hi guys, been messing around making some dread beads, let me know what you think.
The one on the left was made out of pvc overflow pipe with foam shapes stuck on, the one on the right was a part from a garden hose gun, with a bit of clay sculpting so the top and bottom matched, moulded and cast in resin, the paint job isn't as bright as it looks in the photo, the sun was shining directly on them.
This one was also made from a garden hose bit, I dremelled away the internal threads, it was still a bit too tight for the dreads, so after casting in resin, I have to cut a slot at the back to allow it to flex onto the dread.
This one was made by cutting the bottom off two plastic sidekick glasses then gluing together, I'm not sure if I'll be using it yet, it may be a bit too big. I won't know until the dreads are stuck on the mask.
I had a vinyl alien kit which I didn't really like the look of, I thought I could put it to some other use, so I cut the ribs out of the torso, glued this to a plastic pipe to allow me to mould it, this is the end result.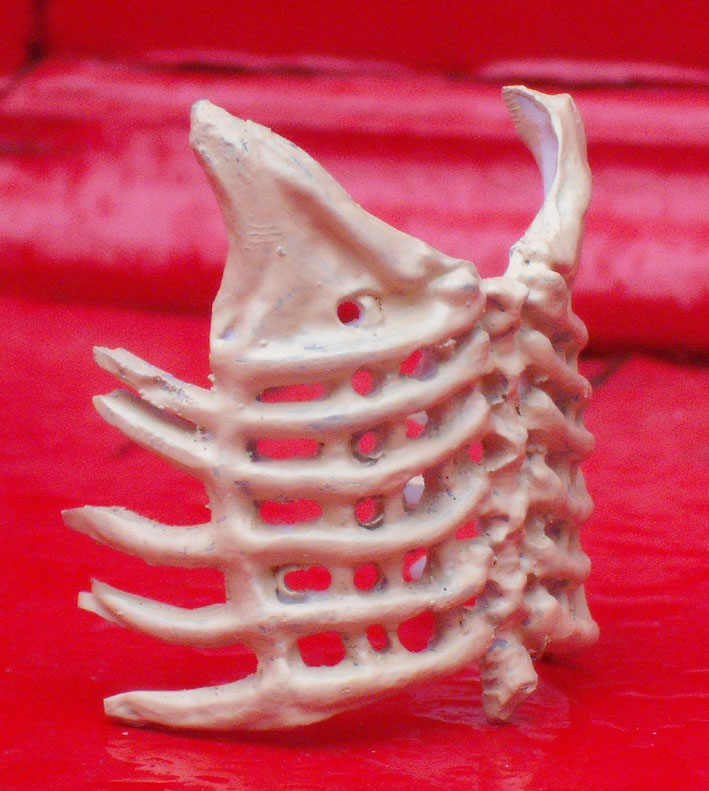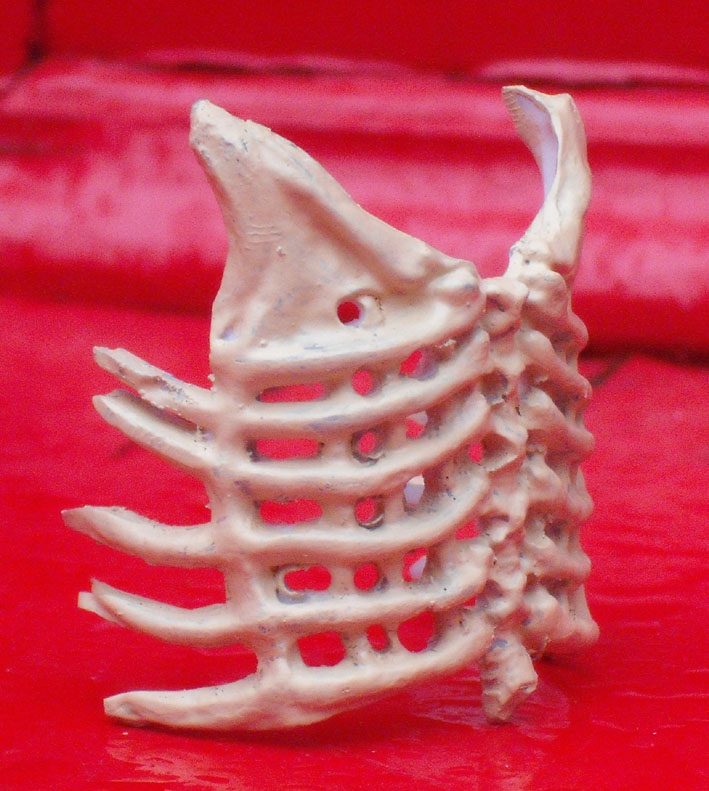 So far It's got one coat of bleached bone acrylic, it will either be glued on to the dreads or I may use fishing line to tie it on.
Last edited by a moderator: