I finally bought some pros-aide and decided to have a go at painting the head. Phew, what a relief to get that first step out of the way!
I'll try to follow ta2pro's huntorial (thanks mate!), so I've started by misting the base coat on with acrylic paint and pros-aide. Still haven't decided whether I'll be cutting the front off or not, so I haven't painted the mouth yet.
Because our 4 year-old was home, he just
had
to be in the picture, of course !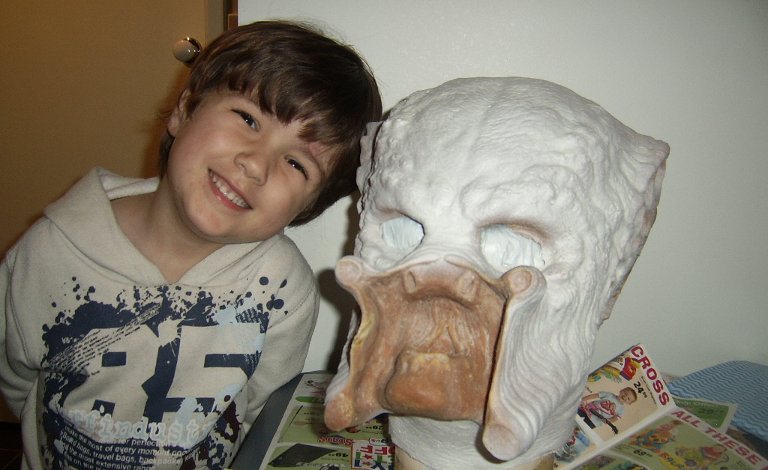 Still have no idea how I'm gonna go about trying to get it looking like the hippie, but I'll keep looking at my reference pictures and figure something out I hope.
Comments very welcome, thanks for looking.
Last edited by a moderator: