Hey Everyone,
I originally had an old thread titled "Costume in the making". Most of my work done on that thread was my first attempt at anything like this before. After learning a lot from many different lair members I took a look at my first set of foamies armor and decided to see how everything looked. I suited up and I was very disappointed in how the shoulders, bicep armor, belt turned out. So here are the pics of the belt and 1 shoulder armor in progress. Also, I'm not going to be using spray paint anymore gonna give it a go with some acrylic paints and have a go at weathering and see how these turn out. This will be my main thread now as pieces are remade I will post them.
Test fitting all the pieces except the gauntlets and shin guards. backpack isnt attached either yet need a few pads of velcro first. The belt isnt attached right either. threading a different belt through the material. For right now the belt was just tucked under and the buckle was on by a small piece of velcro. Just wanted to see how it looked so far....ENJOY (feet painted up with sponges....heres how they match up with mask/skin)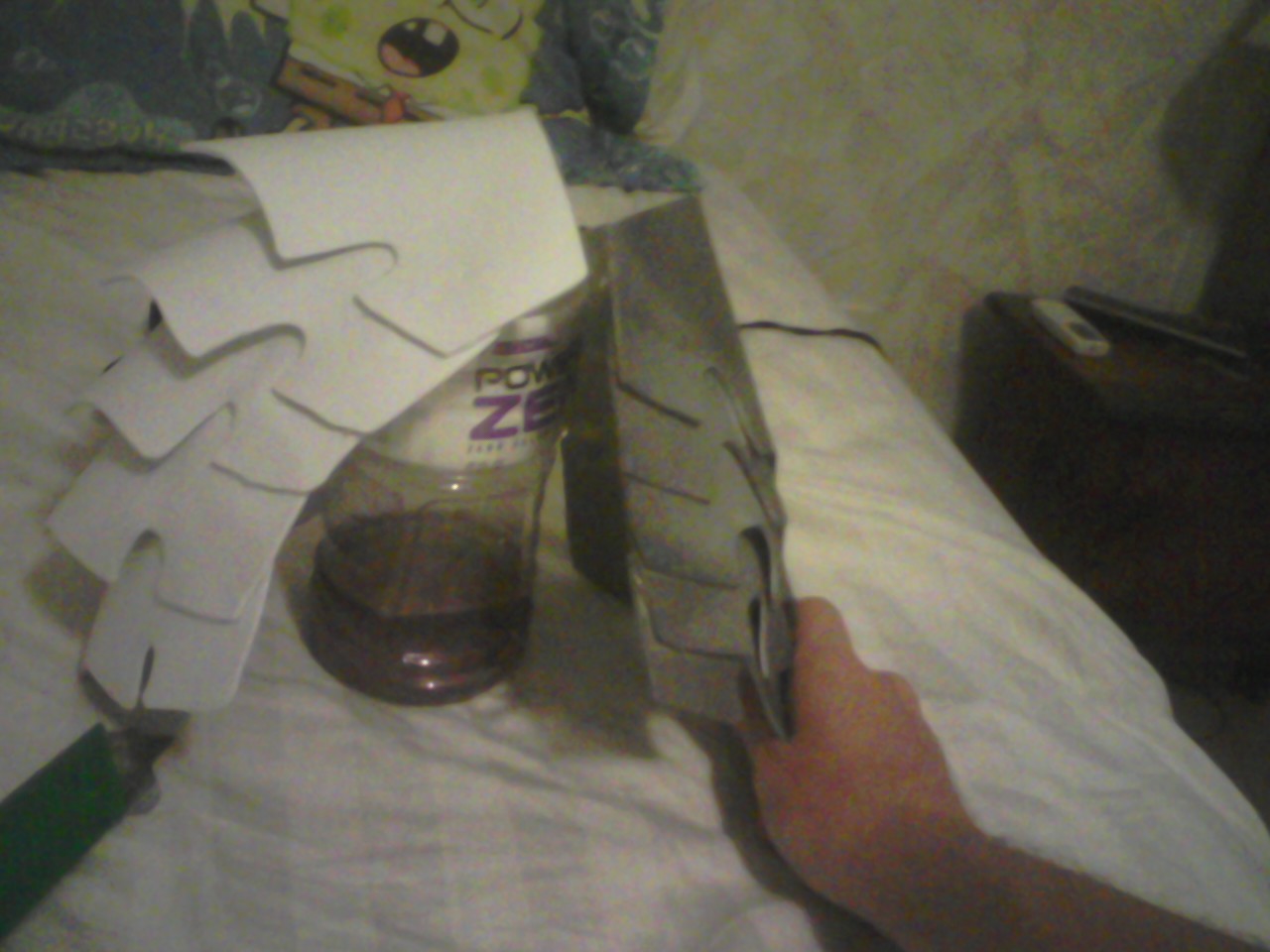 (backpack made from cardboard, foamies, and wood. Cannon made from cardboard, foamies, spray paint caps, paintball barrel)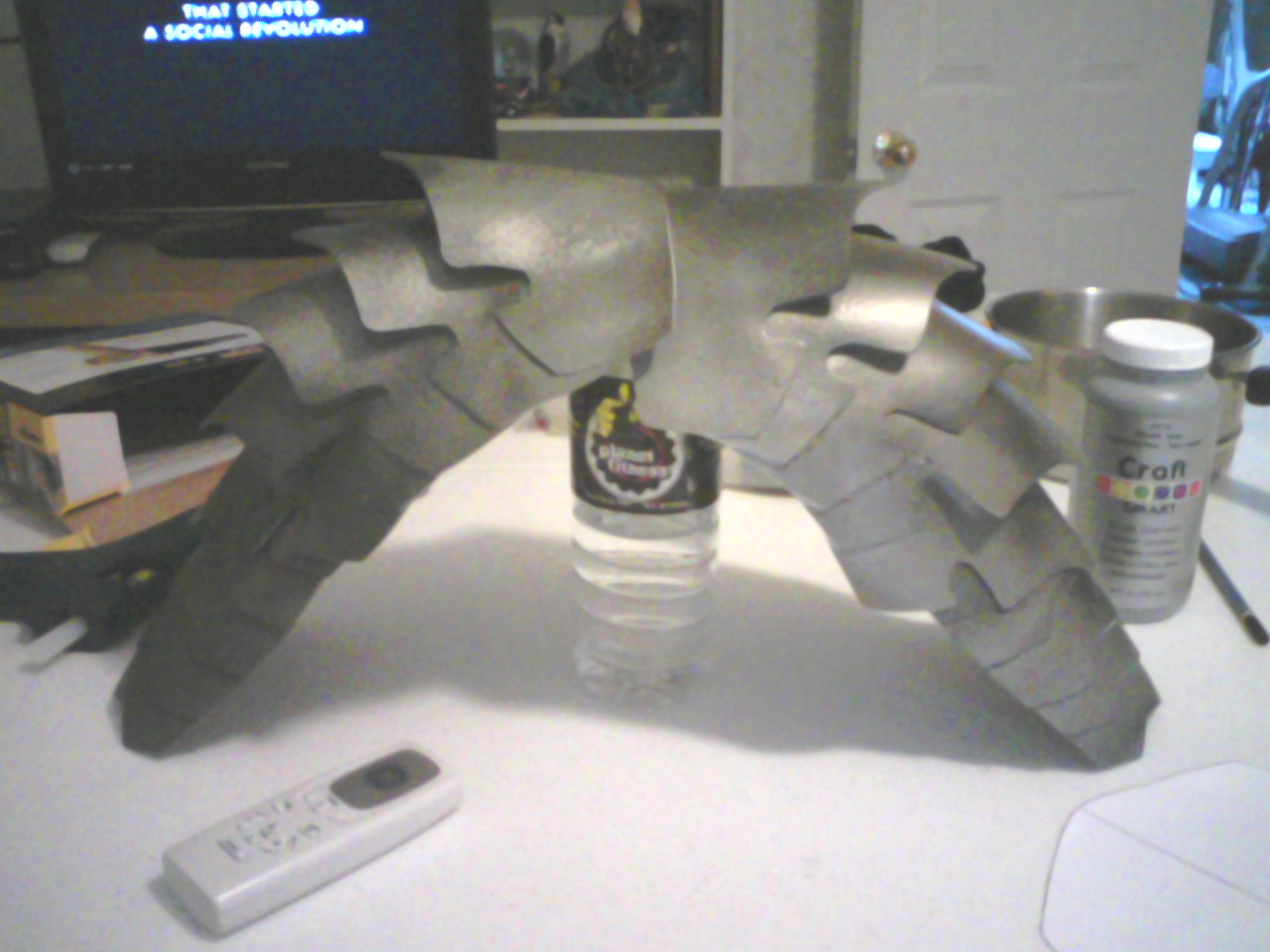 First attempt at Shoulder Cannon
Shoulder Cannon paint up (still need some foam on the cardboard edges to cover up that rough line)
New Shoulder vs Old Shoulder
Shoulder + Bicep armor paint up
New Belt vs Old Belt
New Belt paint up
Mask teeth + new feet arrival!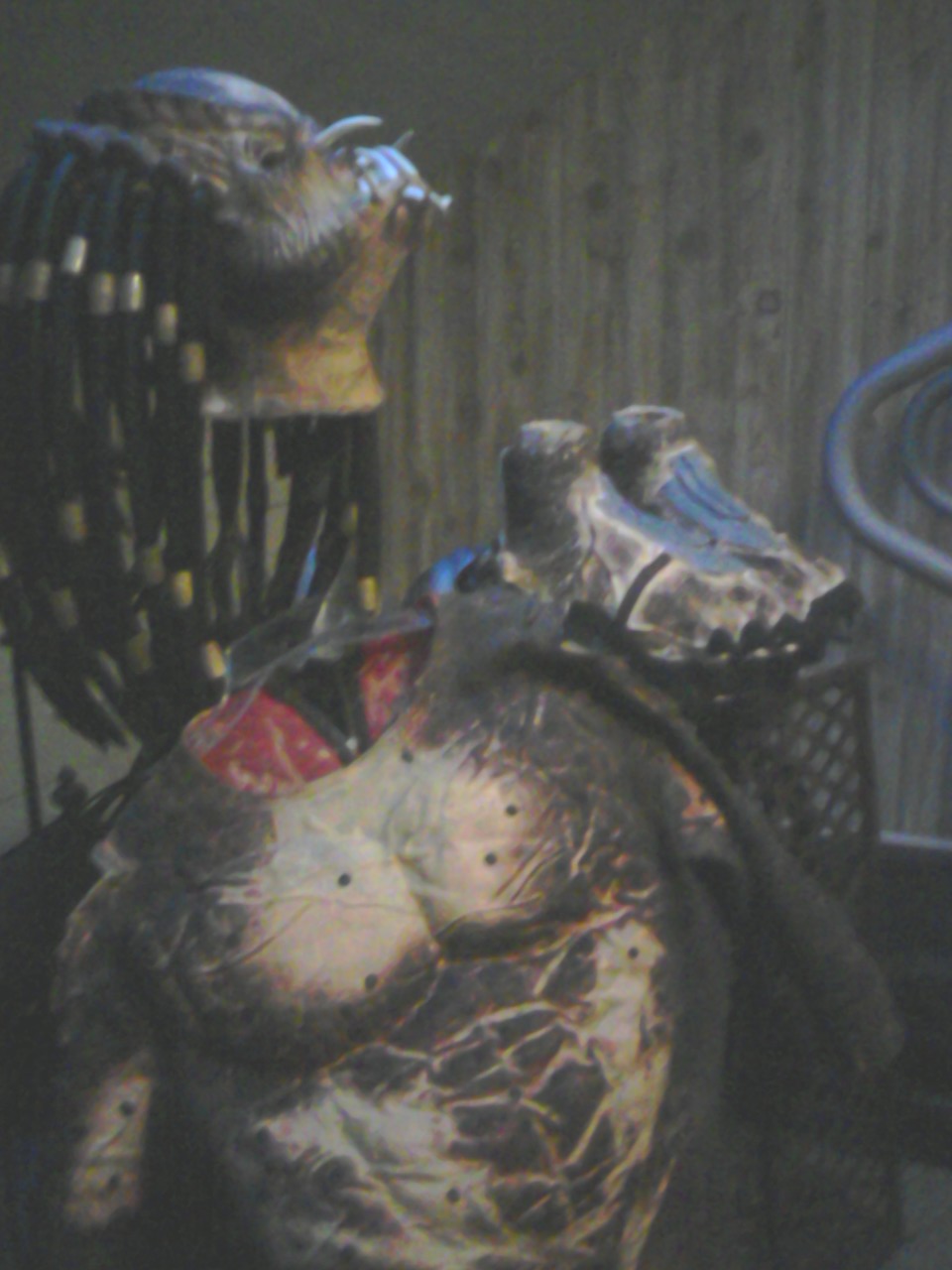 up next finish the back pack I have in the works, new gauntlet blades, paint feet....Enjoy, let me know what you all think.
Last edited by a moderator: