OK I haven't posted over here much, but I thought this might be something you would like to see. I LOVEEEEEEEE Predator all of the movies and think he is a total BAD @$$.
Last January I was walking in a fleamarket, when I saw a predator mask for 20 bucks. I bought it because I thought it was cool, and couldn't decide what to do with it.
I decided out of nowhere to make a predator??? Really now that I look back on it, I must have been out of my mind for the work that I had to do. It is not perfect by no means, doesnt look exactly like the movie, but for never sculpting I think he turned out pretty good! I named him Hunter.
I had an old suit of armor and first put the mask on it
Then after I liked it, I started to tear all of the armor off the knight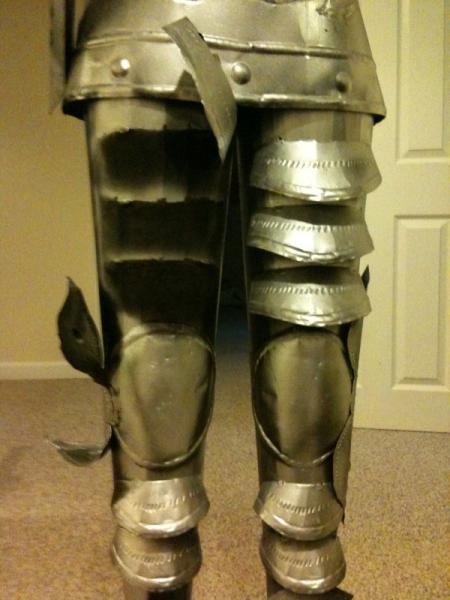 I prepared his body to be papermached with tons of plastic bags and duct tape
I used blueshop towels that you would find in your walmart auto department to add the homemade mache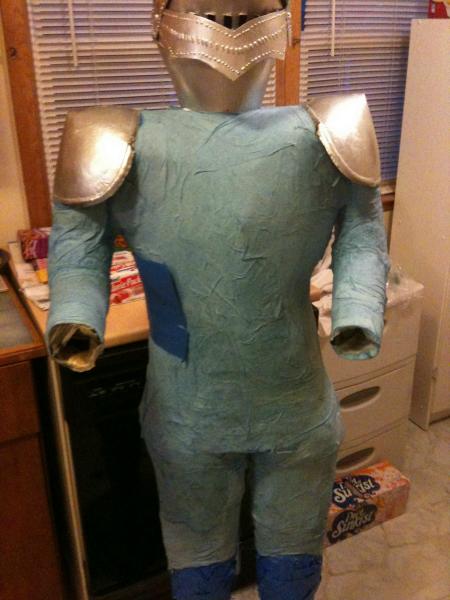 Then after it dried, I started bulking him up to make him less girly and more muscular using plastic sacks and tons of duct tape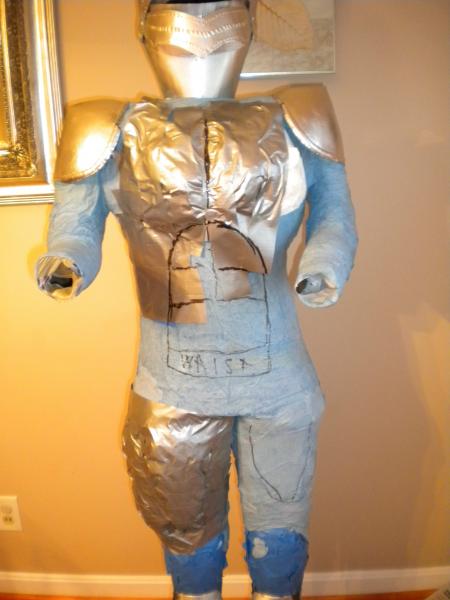 I started to cover all of his body with the paper mache and came to a bad place where the armor I couldnt remove stuck out like a sore thumb
So I kept maching and it looked better,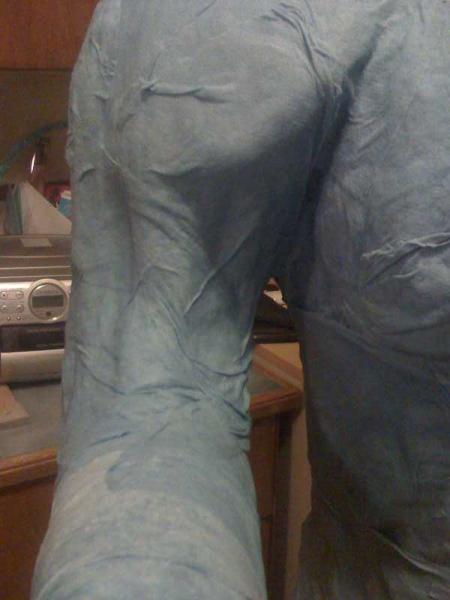 So now to adding his muscles ! I just squared off pieces of papertowel and started adding them to his chest and stomach to make him look super ripped
I dont have a picture of it, but I added a hard layer all over of paper clay that hardened better then the towels but the finish was horrible. So I purchased sculpting clay to add details and give it a smooth finish. You can tell a difference here. The details on him are not accurate, more my interpretation of him, but I loved doing this
I completely covered his whole body in the clay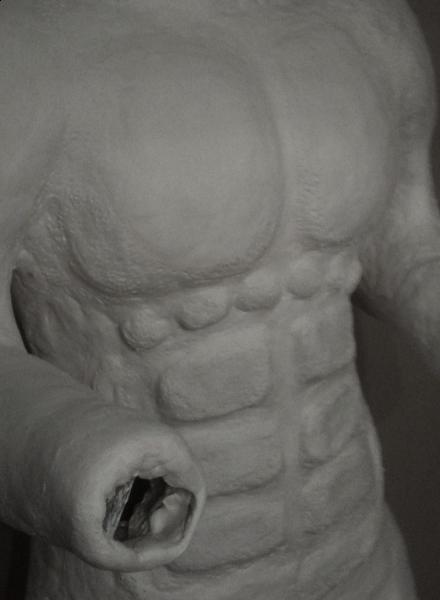 Then I started painting! I first did a primer coat of yellowish and did certain parts in undertones, looks ugly but the effect ends up nice
Then I started to add red
This is all dry brushed, hand painted with acrylic paints from walmart, the yellow all over paint was left over from my childs bedroom, but the rest is cheapy craft brushes from walmart.
I added a deeper brown, and highlights all over the body, the black parts are where the armor went so I didnt paint that. But here is the final paint job.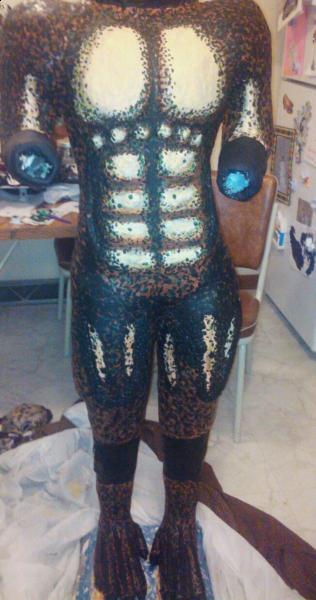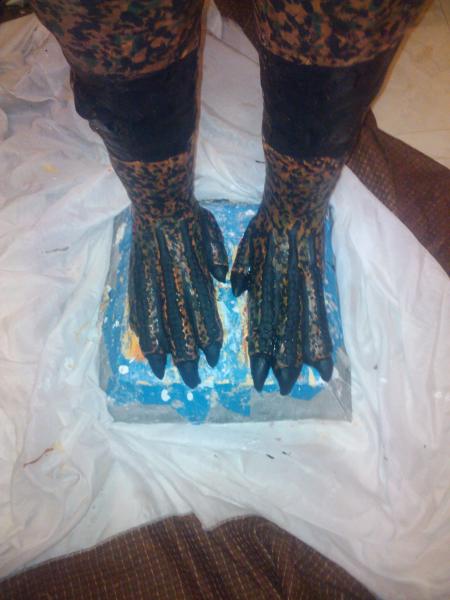 No pics but next step, bought womens lingerie fishnet dress and put it all over him as the netting, then put a childs predator mask on his face, THEN bought latex dreads and couldnt afford beads, but painted them on.
After that I painted eyes inside his mask and added LED lights inside the mask in green, which arent turned on in this pic but you will see later
Details no pics of . I bought off ebay his black latex ring, also bought animal skulls fake and made him a tribal necklace, bought 3 stacked skulls as trophy, and a tribal looking spear, His armor is made of old predator halloween gloves you can buy. I painted the hands to match the body and bought 6 more and cut the hands out, then pieced the armor to look like his. Oh and this took me 8 months to make. It should have only taken 3-4 but I had no idea what I was doing and I was winging it . Also took weeks at a time off , got burnt out sometimes. BUT the final product was worthwhile.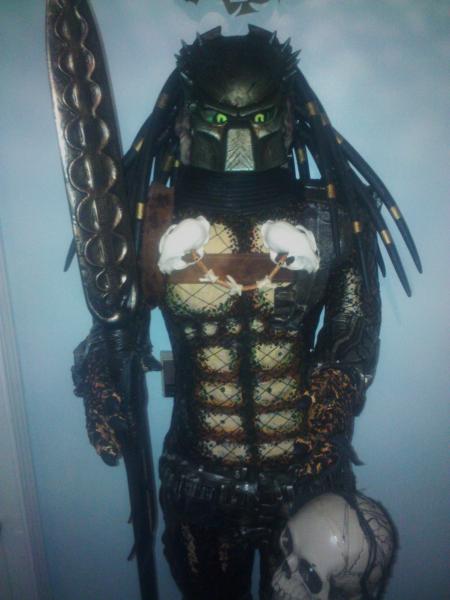 OK whew! That is my predator