Hey everyone. After a long wait, I finally recieved my very first, very own DB P1 G2 mask. Let me begin by thanking and praising Gene Emory (seahunterr), who throughout these past months has kept in constant contact with me and never left me hanging on anything. And the quality of his work! Believe me folks this thing was worth the wait. Gene, it's been a pleasure doing buisness with you sir and I hope to do so again sometime. Thanks man
.
Well, here it is. My new prized posession, my first DB P1 G2!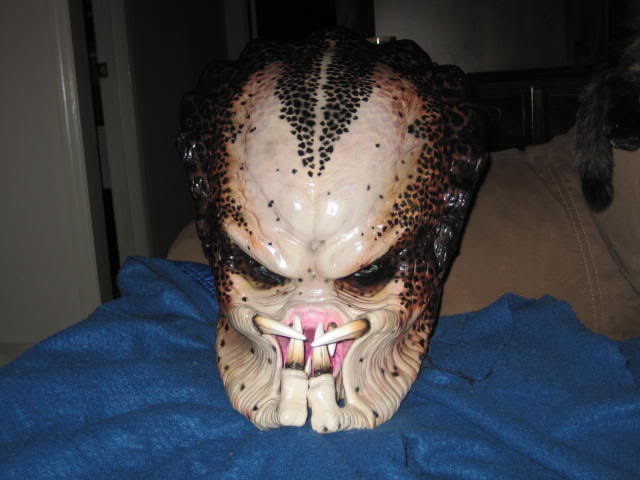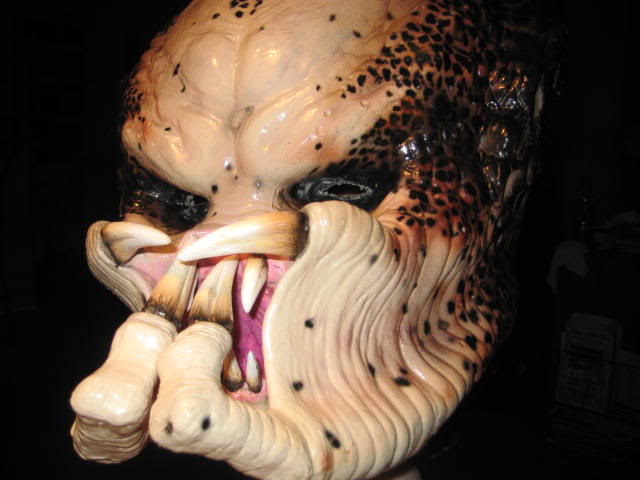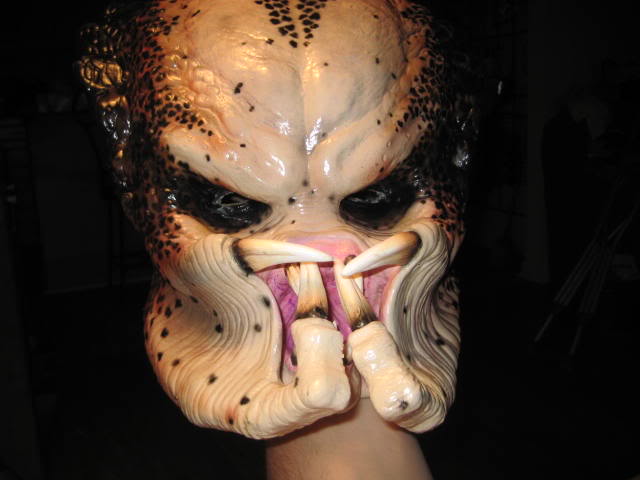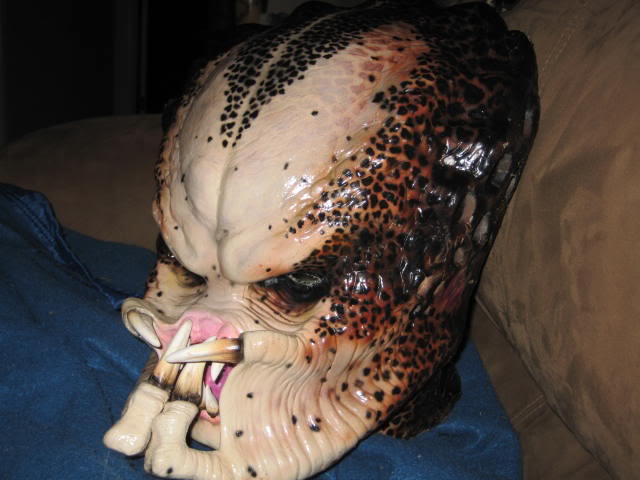 "I know I'm ugly, but my mama loves me."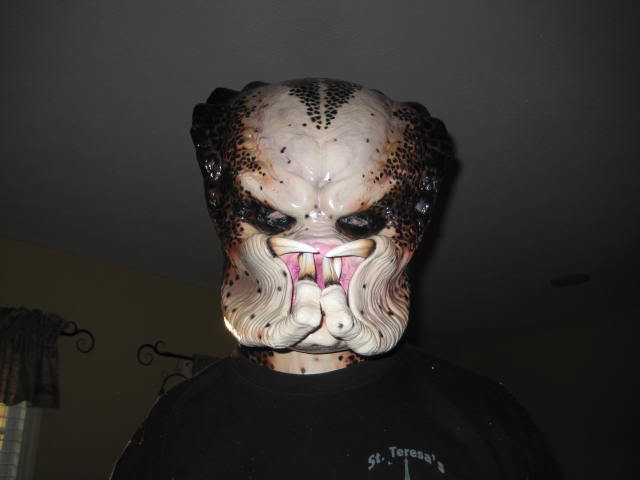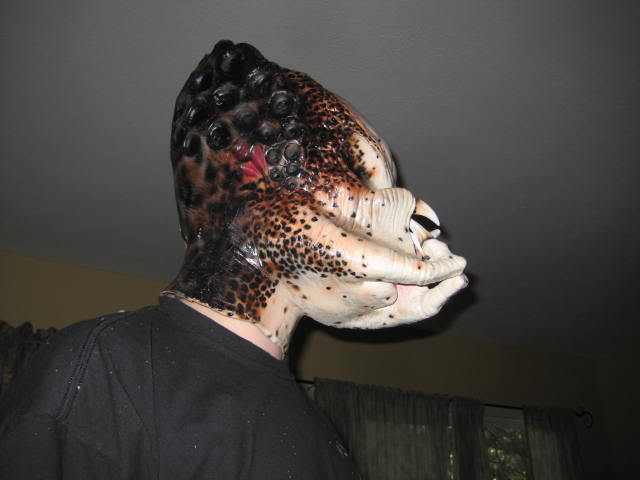 Yes, I am wearing glasses. And yes, I do need them. Come on, Pred contacts!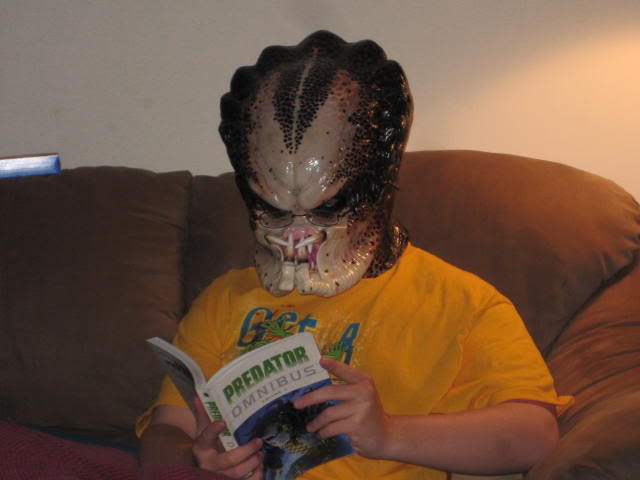 Hope ya'll like it, I know I do. Next up, dreads!