Sr Member
RPF PREMIUM MEMBER
Hi there,
As some of you may know, back before Episode 7 came out I started making pretty much all of the various versions of First Order trooper armor. You can see those builds here:
LINK
. While I've made a few copies of my Phasma and it'll be a while before I finish molding the flametrooper and snowtrooper parts, I have long since completed the molds for a complete set of fiberglass stormtrooper armor. I'm not sure why I haven't thought to offer up kits of that armor until now.
Here's what the parts look like after a quick trimming (each of these pictures will take you to a larger version if you click on them):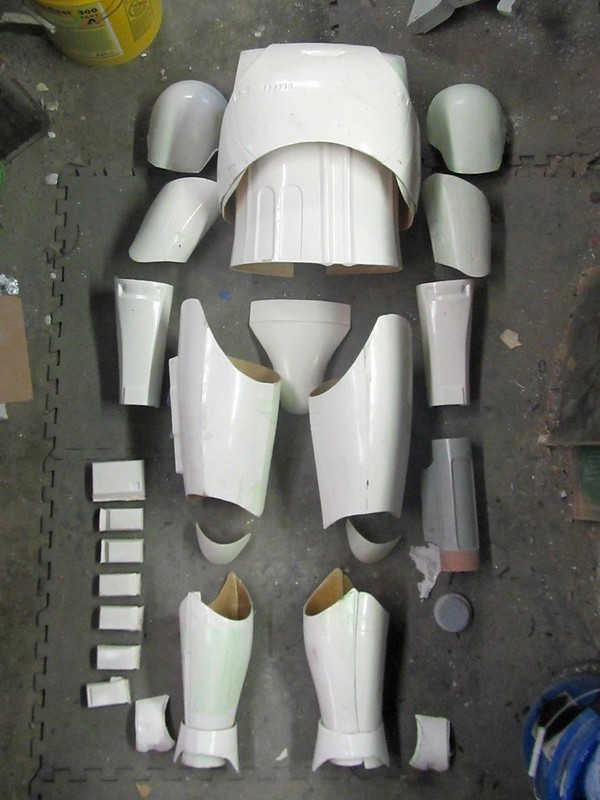 Not pictured: the belt parts, greeblie little latch details, and butt plate.
This is my friend Freddy last night during a quick taped-together test fit: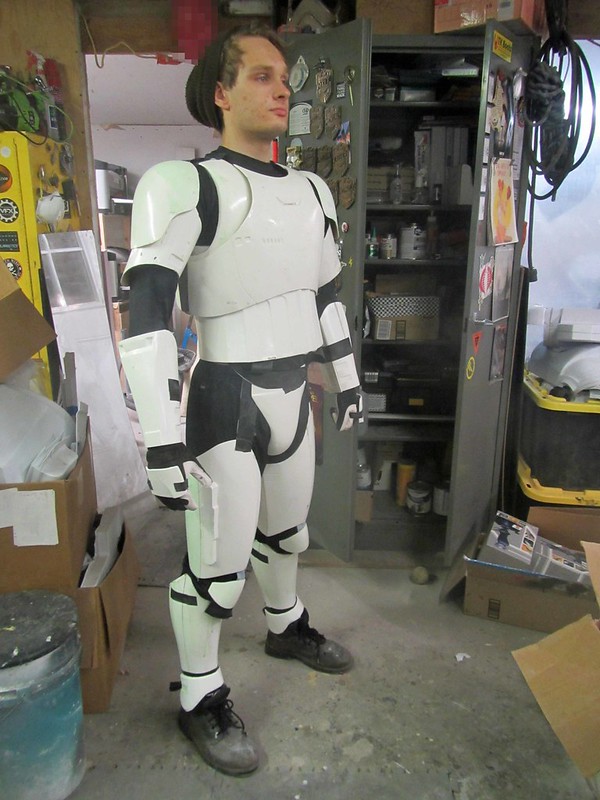 Here you can see the buttplate from my Phasma build (which uses the same molds, I just didn't have a white one handy):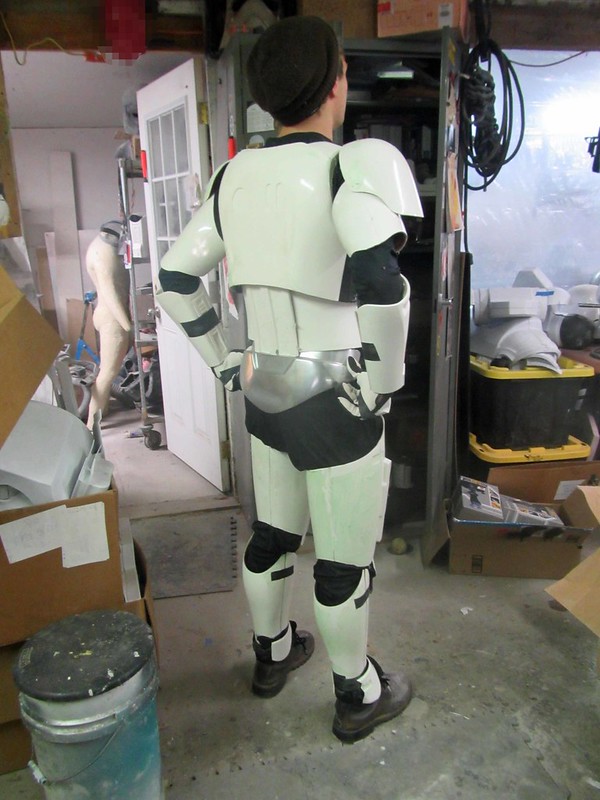 Freddy is an even six feet tall and weighs 160 pounds. Because he's so skinny, we had him put the black undersuit on over his street clothes in order to pad him out a bit.
I didn't have a belt rigged up for the test fit, but here's what they look like put together:
And here's one installed on a Phasma test fit from earlier this year: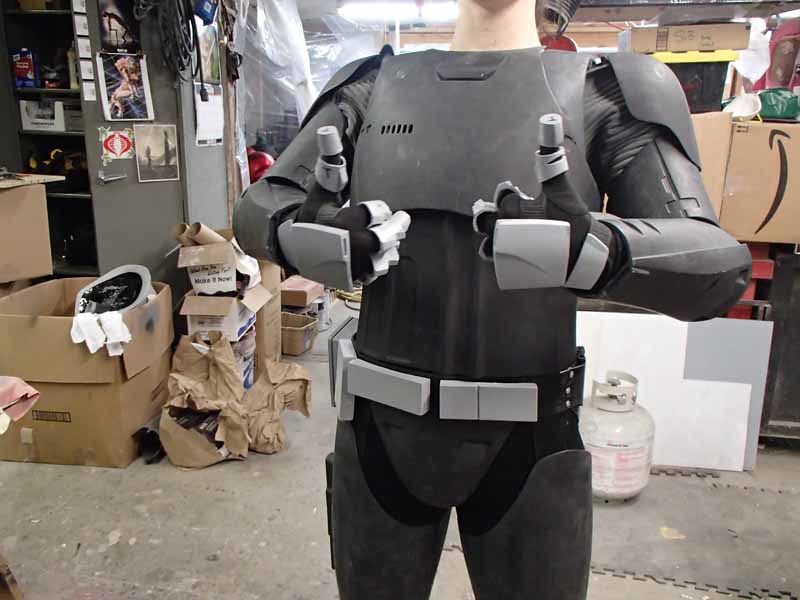 I haven't bothered making the standard trooper helmet because there are plenty of other folks offering those, but I can do the entire set of parts from the neck down. The whole kit is laid up in strong, lightweight fiberglass with resin cast forearms and detail pieces. It can take a lot more abuse than vacformed ABS or the like, but it's also a lot more labor intensive to create the parts.
If you'd like a complete set of armor parts minus the helmet, I'm offering the kit for $1600 plus shipping. I'll need a non-refundable 50% deposit in order to add your kit to my to-do list. Once the kit is ready to ship, I'll send you a paypal request for the remaining 50% plus shipping.
I can also do the full set of slipcast latex rubber gaskets for the shoulders, elbows, and knees for an additional charge.

Post here if you're interested and I'll PM you with payment details.