Active Member
RPF PREMIUM MEMBER
Dear Ladies and Gentlemen, fellow Planet crushers!
I present the "The Last Jedi First Order Gunner Helmet Kit"!
The 3D model was created by Luke from JJ Industries. To our knowledge this is the first helmet kit ever offered to the collector and cosplay community.
I really love the new First Order designs and wanted to make my own version of this helmet. During the modeling process, we figured that there is also no CRL (costume reference library) for that particular costume, so I decided to work on that as well. This CRL is now live!
Costuming:IG FO gunner - Databank
The master was fully PLA printed due to the relatively easy form. To ensure ultra sharp details, the ear greeblies were SLA printed.
To finish the helmet, you need to trim excess material, sand the surface, bondo if necessary and paint it.
Options:
Kit includes:
PU Resin cast helmet
2x Ear Greeblies
3mm acrylic lens
Fully finished helmets are assembled and painted in high quality automotive paints. Padding is NOT included.
Add-Ons
First Order Gunner Belt boxes
2x Rest cast Belt Boxes
Price for the kit: 130EUR
Price for fully finished option: 300EUR
Add On for Gunner Belt Box: 20 EUR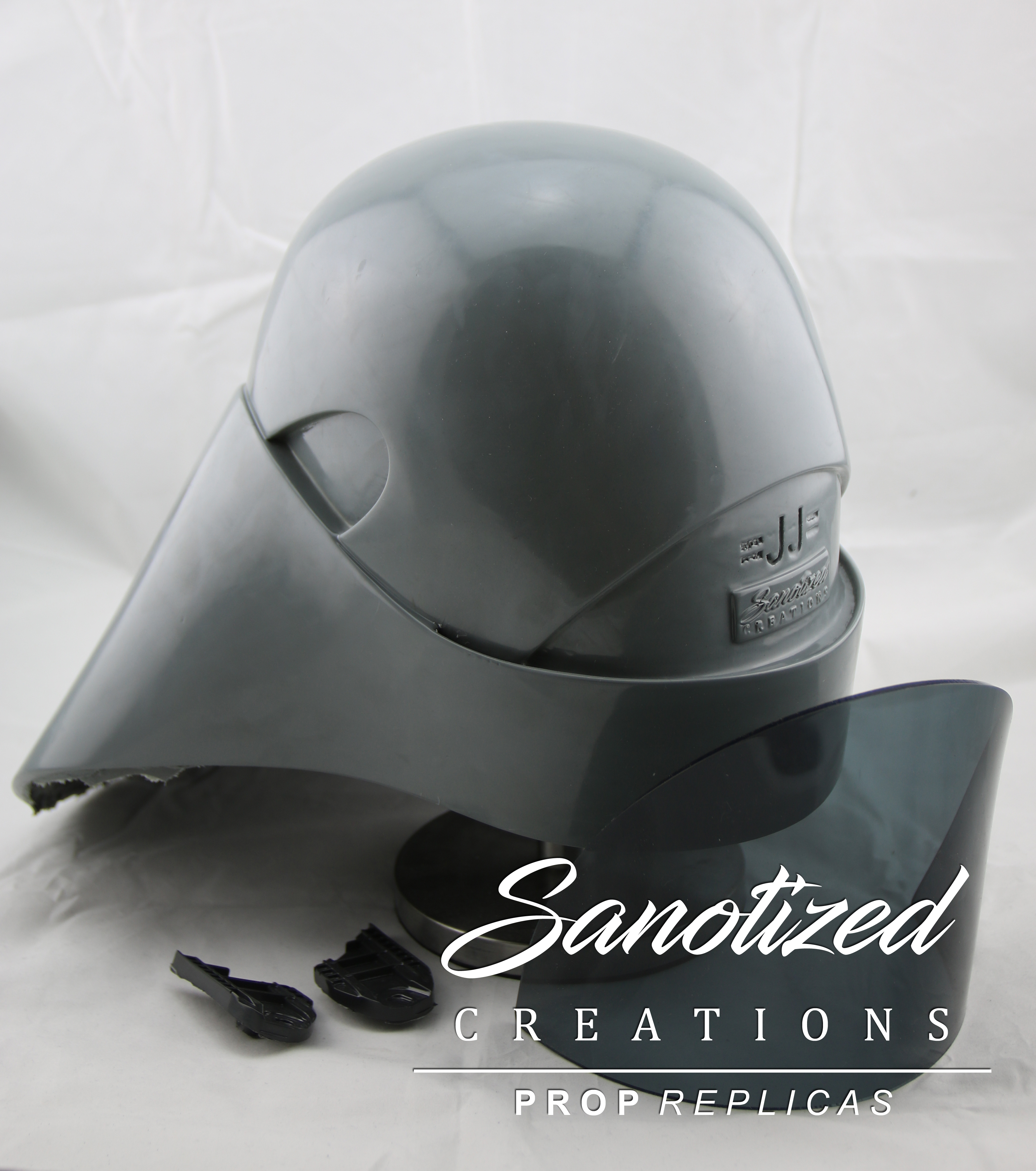 To place an order click the link below, where we will collect your information, when we are ready we will raise a PayPal Invoice and get your order underway!
www.bit.ly/TLJGunner
All the best
Dino
Last edited: