Hey everyone! After waiting forever for my prosaide, I finally can start my mask!
Here's the mask before I started anything.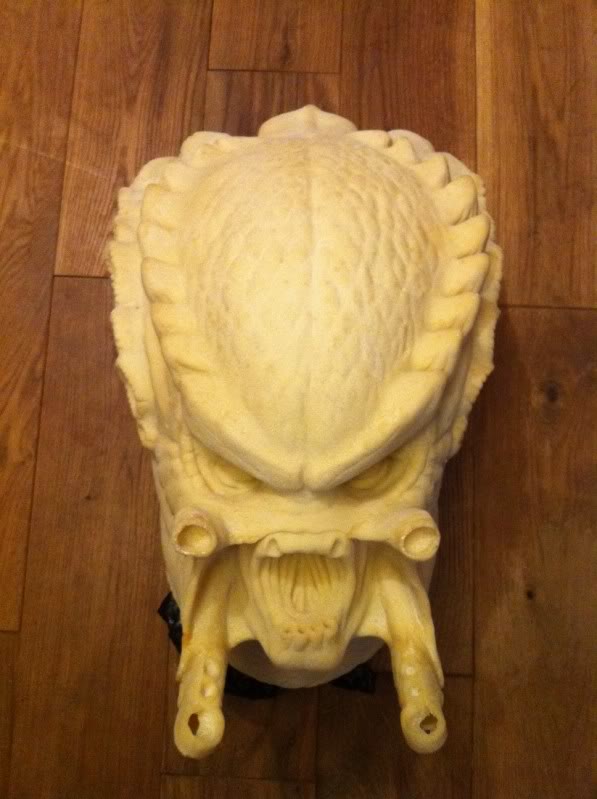 So, after putting a layer of the prosaide, I started with the base color.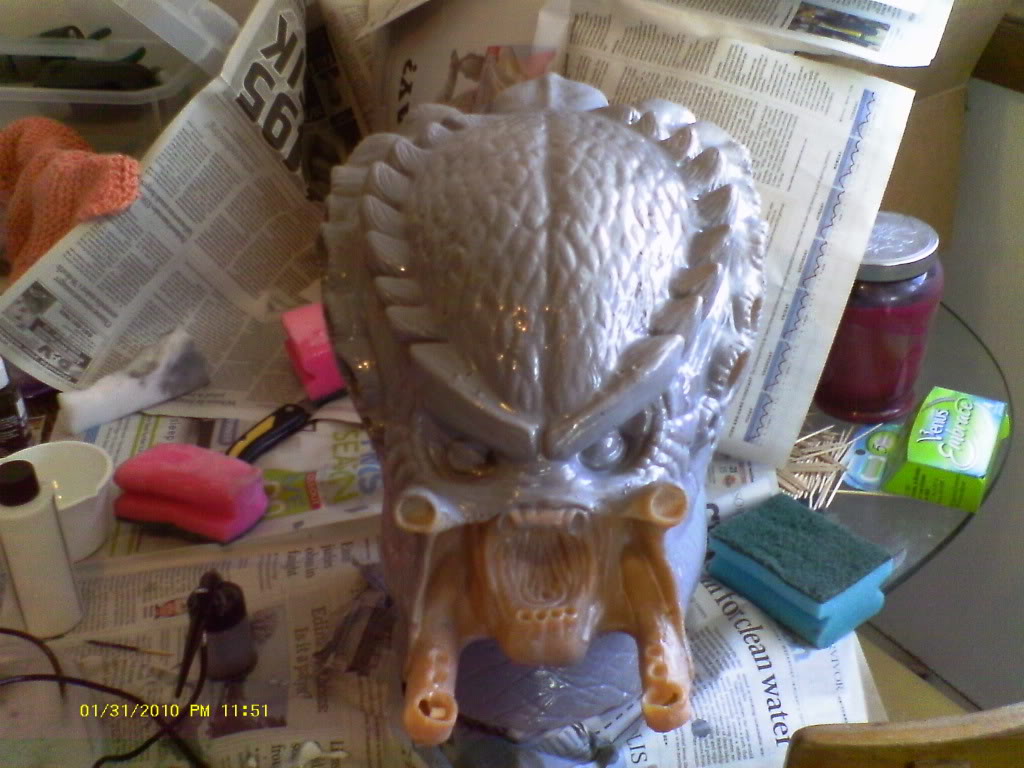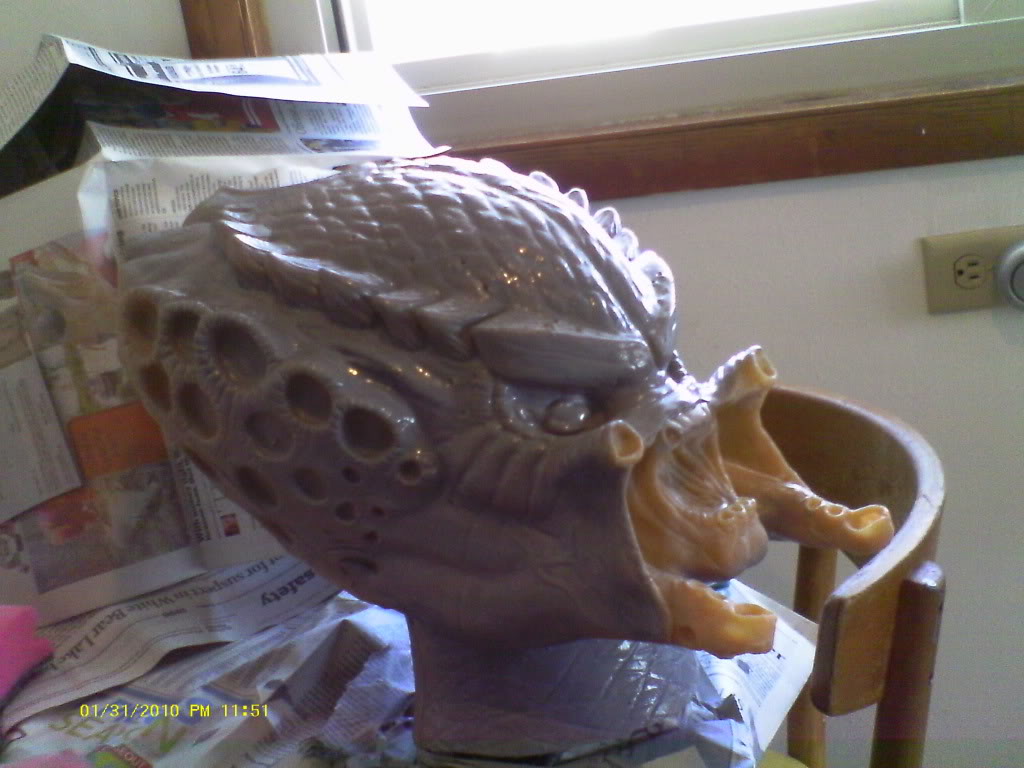 Once I got that down and let it dry fer a bit, I added the next color. I went darker on the ridges and down the center of the dome.
Once I got to this part, the yellow in the mouth was starting to bug me, so I decided to put in the first coat.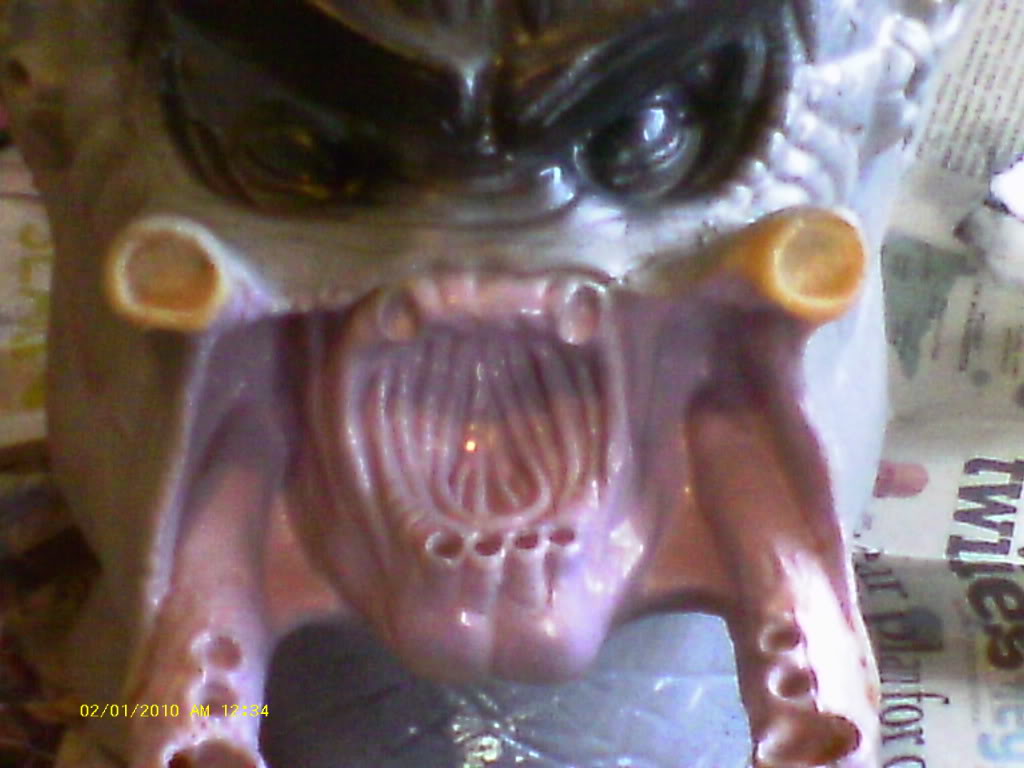 Unfortunately, I ran out of propellant for my airbrush when I was working on the mouth, so I have to buy some later today. But that's okay. it'll give everything a chance to dry nicely before I work on the next few layers. Here's a pic of how it's coming together so far.
Let me know what ya think, one way or the other.
Laters.
-Tsu