I've been a long time dabbler in painting and prop making, but I have never tackled anything small scale like a model, normally just repainted nerf blasters etc. So I got some inspiration recently from builders on YouTube utilizing trash/recycling for model making and I figured I would give it a try!
I have been in a dieselpunk and airships kind of headspace lately so I set off to find some concepts and went from them
this was my initial rough doodled shape
and then I found this drawing that got the wheels fully spinning into gear
so I grabbed an orange juice bottle and got working!
This was my progress on the first day
And after a lot of gluing and cutting paper I've reached this point today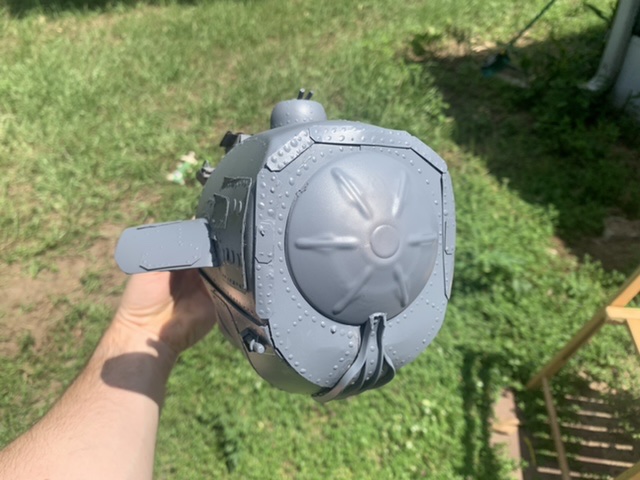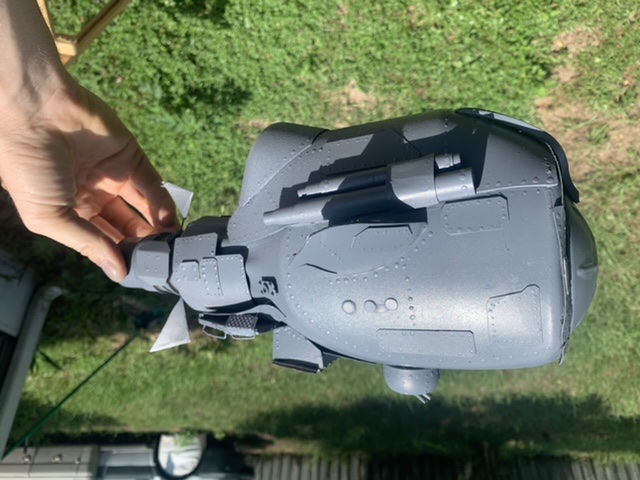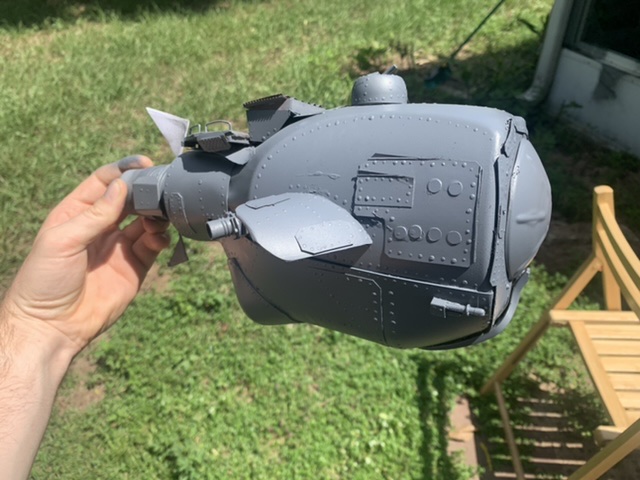 I'm pretty happy with how everything came together with the primer, so now we'll see how the detailing and final painting goes!
(Sorry some of these images are flipped, I'm on mobile and can't figure it out)