Well-Known Member
RPF PREMIUM MEMBER
Well, technically not my first project as the kids and I built a bunch of little props as a test when I first got the printer last week including the Cryo-Canister from Jurassic Park, Rey's Blaster, and a few others from movies they really like, it's been a lot of fun.
After those were done, I started looking around online for a larger model project and came across a pretty good looking 1/24th Scale X-Wing (that is what the description says anyway, not sure how exacting the scale is). I did print off about 90% of the parts for the USS Sulaco ship which I believe is about 36" long when complete but that one is on the back burner, it's a TON of parts to assemble and will need a lot of finishing work. The X-Wing seemed like a good project to start with since it's something I am pretty familiar with and it's large enough that I 'might' be able to try my hand at scratch building some of the parts as I know the printer is not going to get everything 100%. Which, is not my mission anyway. I am never the one who worries about every little minutia of the build, although I do love researching the projects and reading what others have found here. My goal with this project is to build a pretty decent looking 'studio' scale model, which is a first for me.
Once I had the printer build and OctoPrint configured, it was time to print. This little printer is pretty amazing (so far) and the kids and I will be building a lot of 3D models and props with this. Granted, not nearly as cool as many of the actual props build here on the RPF, but this is where I am at in my journey. Certainly its a good way to introduce the kids to 3D modeling, printing, painting, and weathering and all-around generally building something.
Also, I have a Raspberry PI compatible camera on the way so when I get that I will post some time-lapse videos or a link to them if I can (I need to look into posing videos here as I have not yet gone down that road).
Here are the first few parts. I did have to print the 4 main body parts on an Ultimaker that is at my work as the print bed on this Mini is too small, but it will be able to handle everything else. I have almost no experience with something at this scale and only started printing about 2 months ago. I started on a printer that I had access too in anticipation of getting my Mini.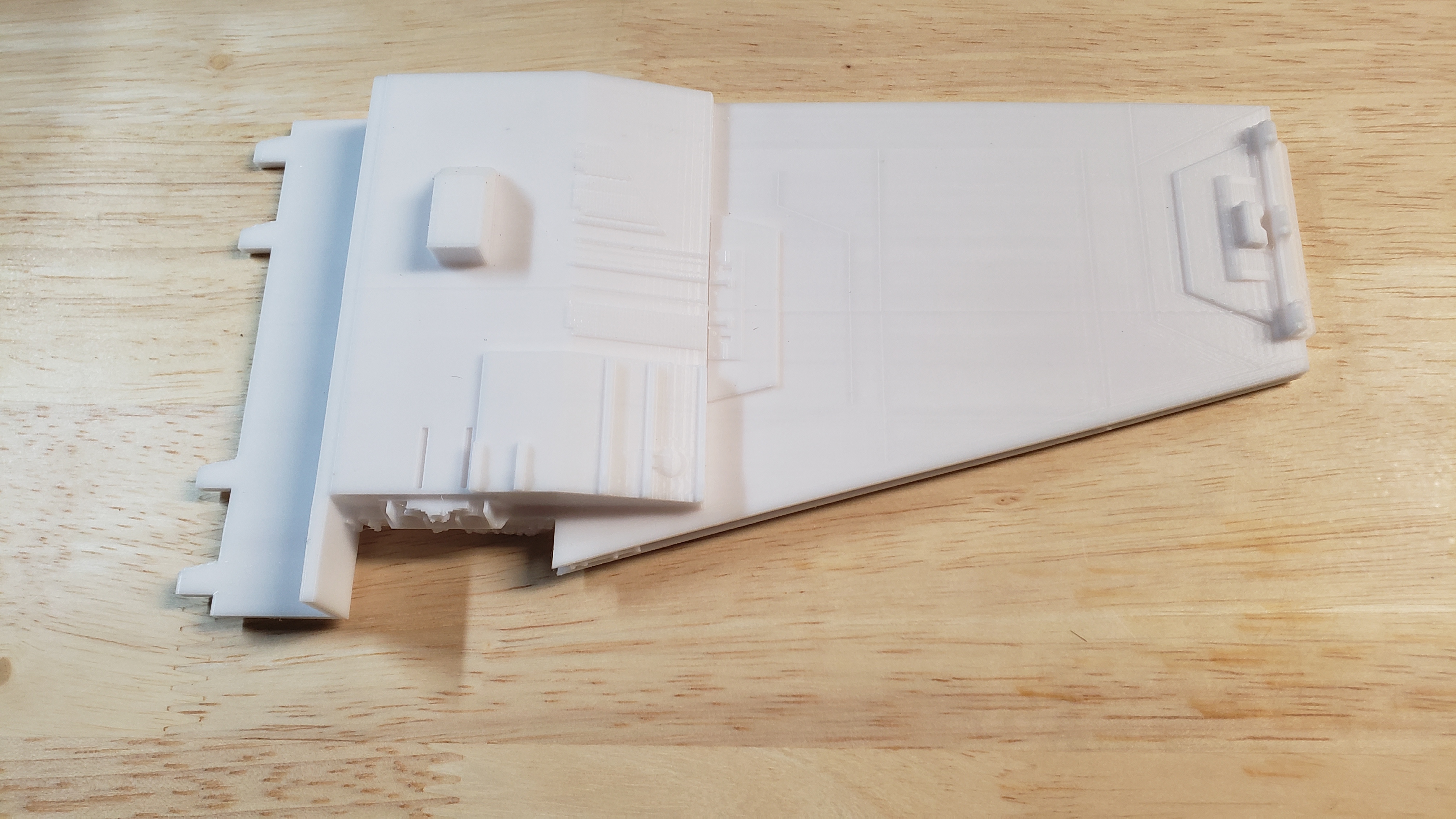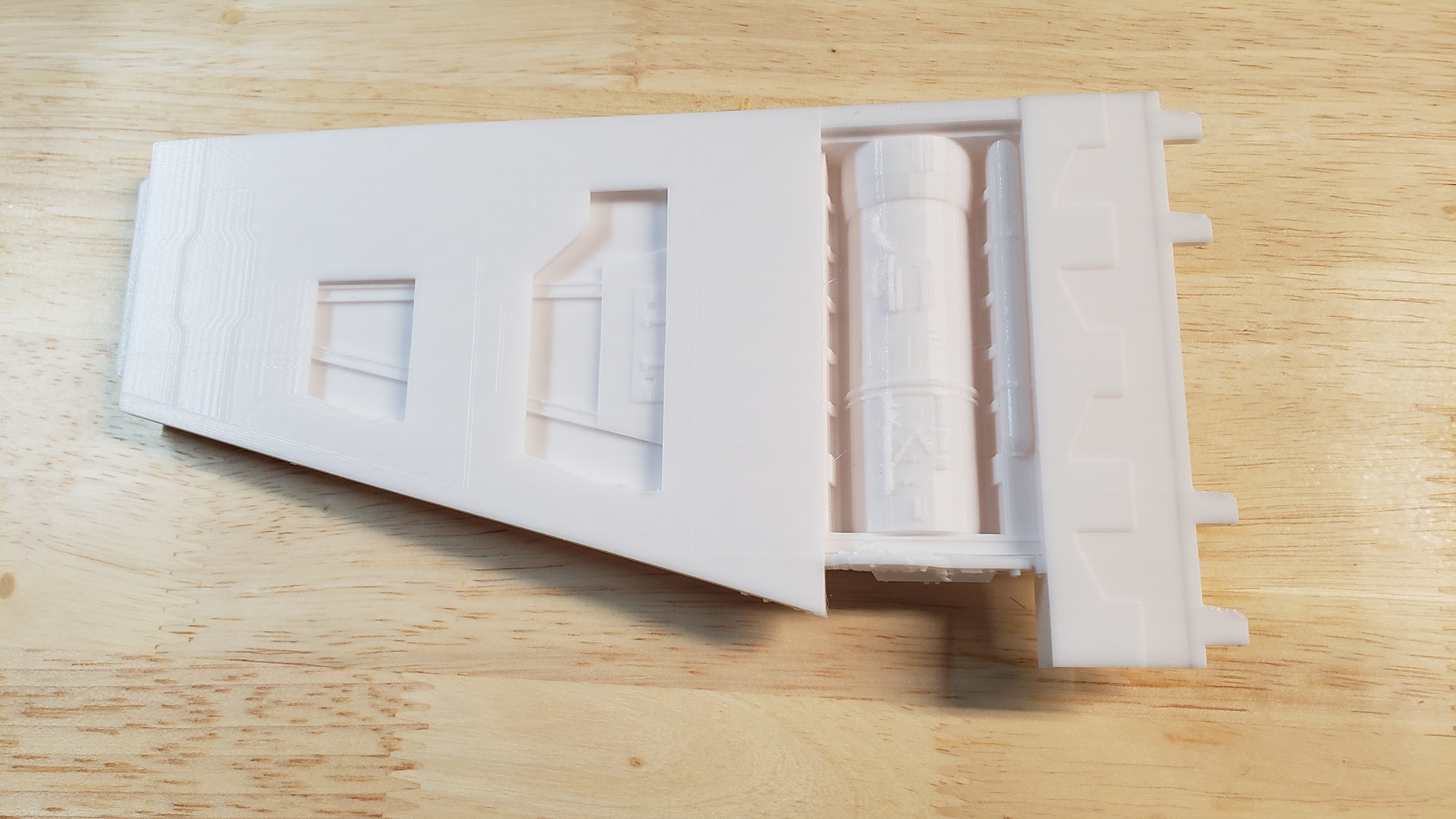 At first I thought that the small round "hat" portion on the rear of the X-Wing was upside down, but it seems that it varies from model to model? I am not sure the history behind that or if there is a 'correct' version but someone here might be able to shed some light on that.