Sr Member
RPF PREMIUM MEMBER
The Silk trigger active return bolt laser pistol was a weapon owned by the character Rance Burgess, played by Frederic Lehne in the 13th episode of the single season of Joss Whedon's Firefly.
Only one "hero" prop was made for the production as I understand it, custom machined parts making up, nearly, the entire prop. At some point a mold was made of the prop to cast resin "stunt" props if needed
Thats where this comes from. Molds made from one of the original "stunt" props made for the episode "Heart of Gold".
Comprised of 5 resin parts, stainless steel hardware, custom graphics, full color instructions, full color screenshots for reference and a period correct "minidisk" for those that want to add that extra detail.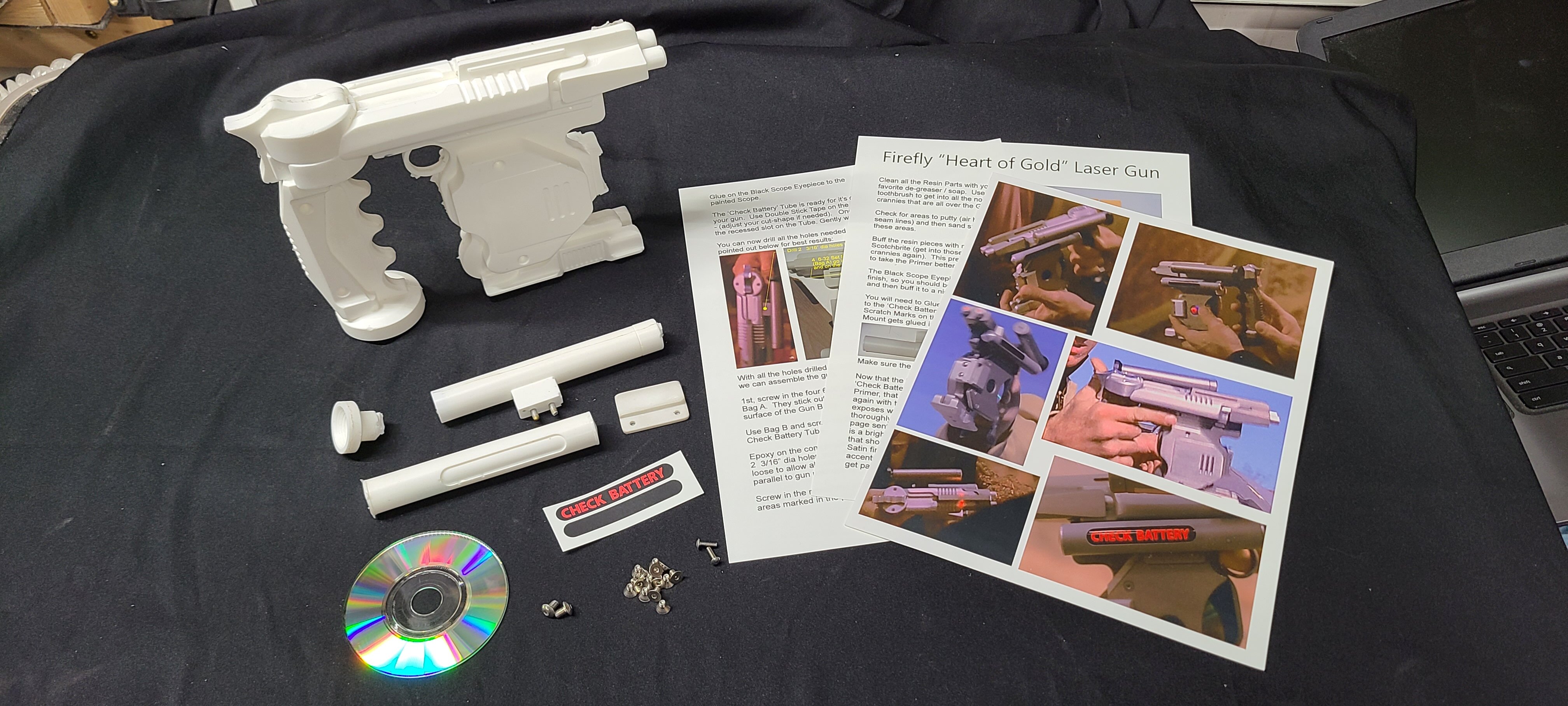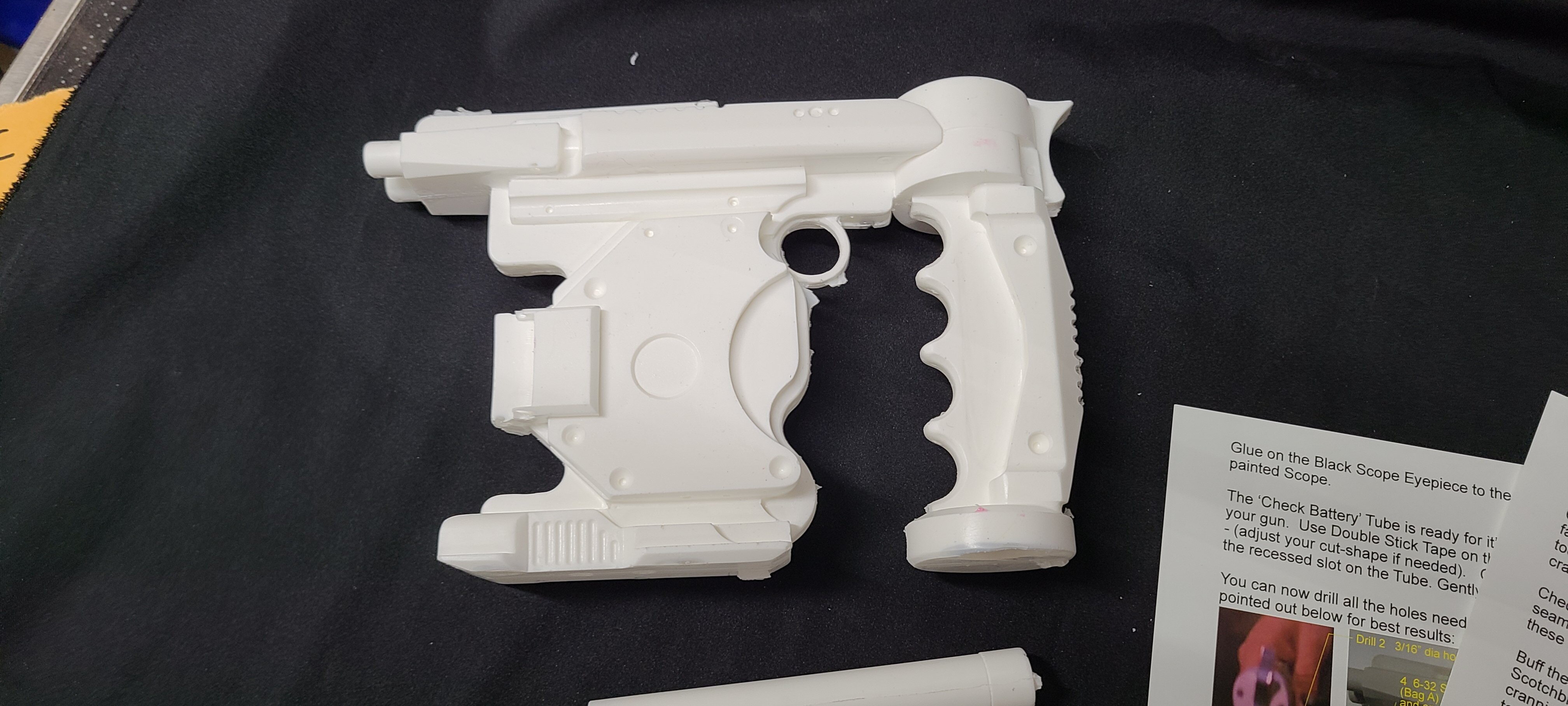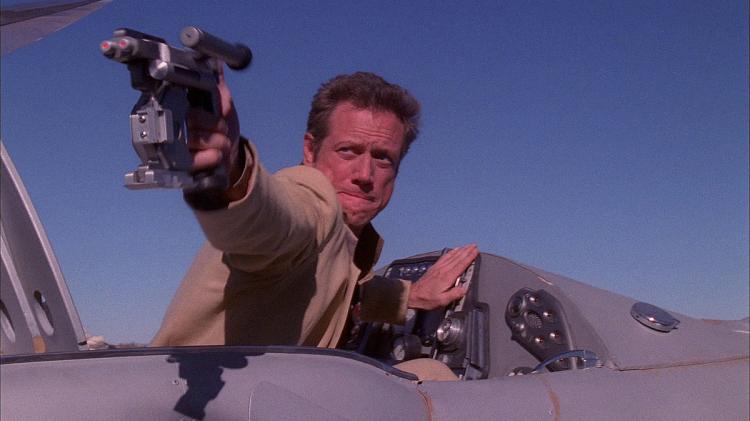 200.00 plus shipping
1.
2.
3.
4.
5.
6.
7.
8.
9.
10.