Sr Member
RPF PREMIUM MEMBER
I usually build SW kits, but I've been on a WWII kick recently. Recently built an Eduard 1/72 FW-190 and Tamiya 1/48 A6M2 Zero.
I've had an Eduard 1/48 Spitfire Mk. IXc in my stash for a while, and I've been waiting for a good reason to build it up. Pair this with some new chrome/steel paints I've just got my hands on (Kcolors metallics), and I've been wanting to build a bird with a bare metal finish for a while.
Then I heard about the Silver Spitfire. It is a Mk. IX Spitfire that has been restored and stripped down to its bare metal, and then polished. The stars aligned. So here she is: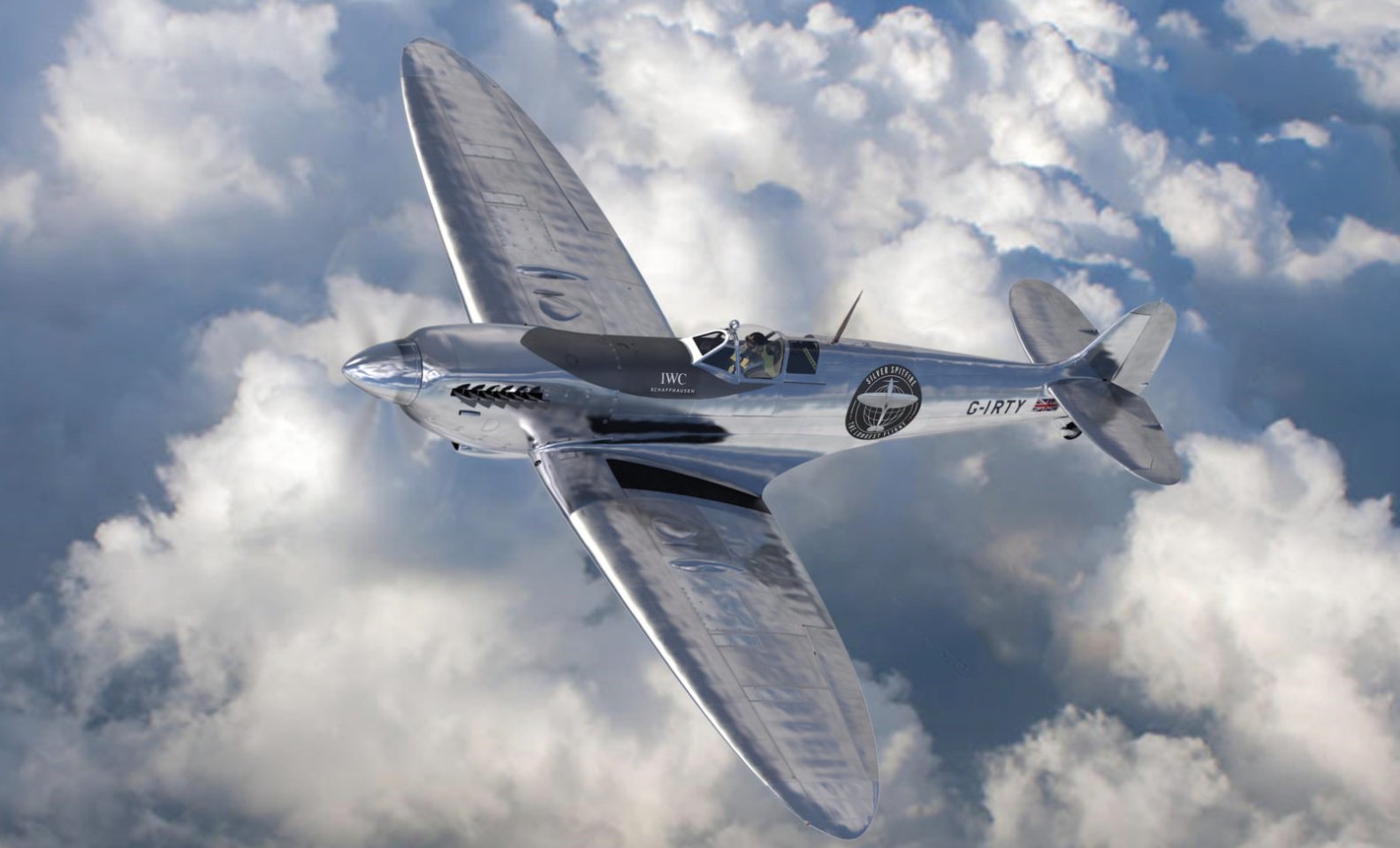 Just a little more about G-IRTY: Right now she's doing an around-the-world flight, which started earlier this month. You can find out more about it here:
Silver Spitfire – The Longest Flight
So here we go.
Here's the box art on the kit:
I know, I know, I'm building the "late version," when really it should be an "early version". I'm not going to be a huge stickler about that. I love Eduard's recent ProfiPack kits. They have basically a perfect fit, the kit includes PE parts for the cockpit and other spots on the plane, and it also includes canopy masks, which I absolutely LOVE. I feel spoiled by building this kit.
Something that I and others have noticed (someone is building this over on Britmodeller), is that the reference images of G-IRTY are very inconsistent. The image above is from their early marketing material, whereas the recent images of her actually flying around the globe look different in regards to various details (cannon blisters on the wings, extra fuel tank and cap behind the pilot, red antenna vs silver antenna, highly polished vs dull finish, etc...) This is not a new thing to us sci-fi modelers, as ships such as the MF or X-Wings or Enterprise seemingly change in their details from shot to shot. But such is life.
So, what I've decided to do is to base my model on the image above. This is prior to the addition of the fuel tank behind the pilot, the cannon blisters hadn't been removed yet, etc...
Now, I'm not really a Spitfire aficionado, so forgive me in advance for any blunders.
We start with the cockpit, as usual. after adding the gun sight, I realized that G-IRTY didn't have one anymore (the cannons are also removed), so I ripped it out and made a little iPad to go in its place (as the pilots are using it for navigation or Netflix or something
)
I'm not super concerned about the detail painting in the cockpit, as I'm terrible at it, and you don't really see a lot of it once the canopy is closed up.
Thanks for watching!
SB