So i got my outfit finished. Its not as epic as most peoples on here, but im not all that epic of a costume maker... yet.
I made my costume out of all real leather and such. I made everything like my shirt, blade, skirt ext...except my shoes.. i altered them. And my bio was made by OneUglymf.
I tried so hard to loose weight for this costume, i even lost 8 lbs... still not good enough though
The alien is my friend Ashlee. She did a great job on that costume let me tell ya LOL.
We met some awesome people there too....
AVP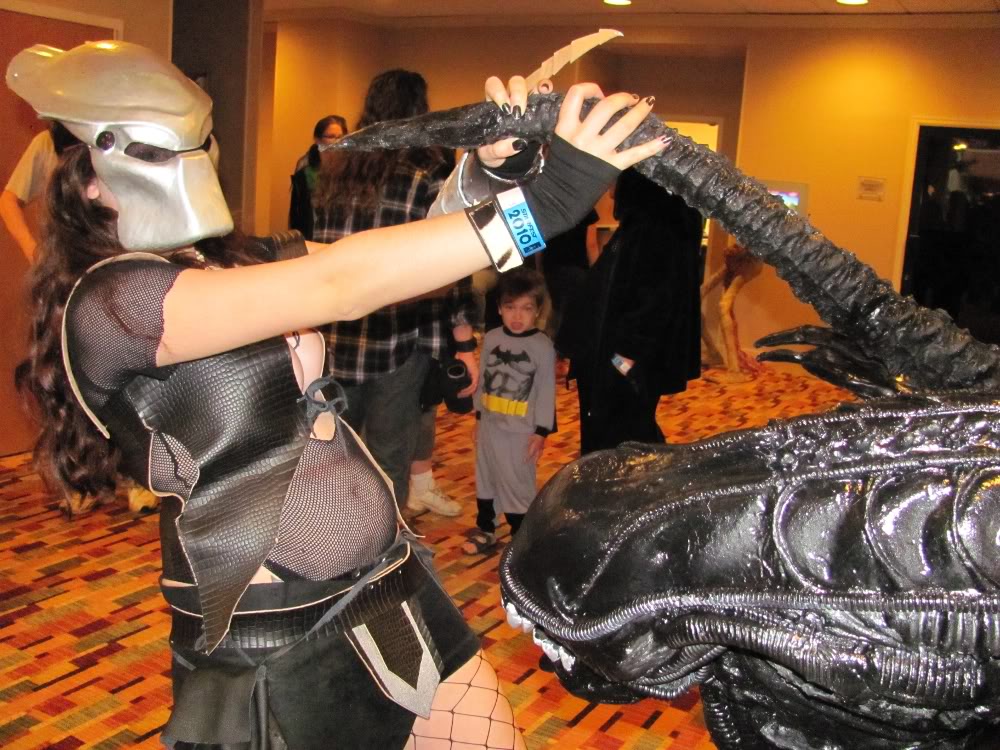 Alien vs Predator and ironman LOL
and
AVP meets StarWars?!?!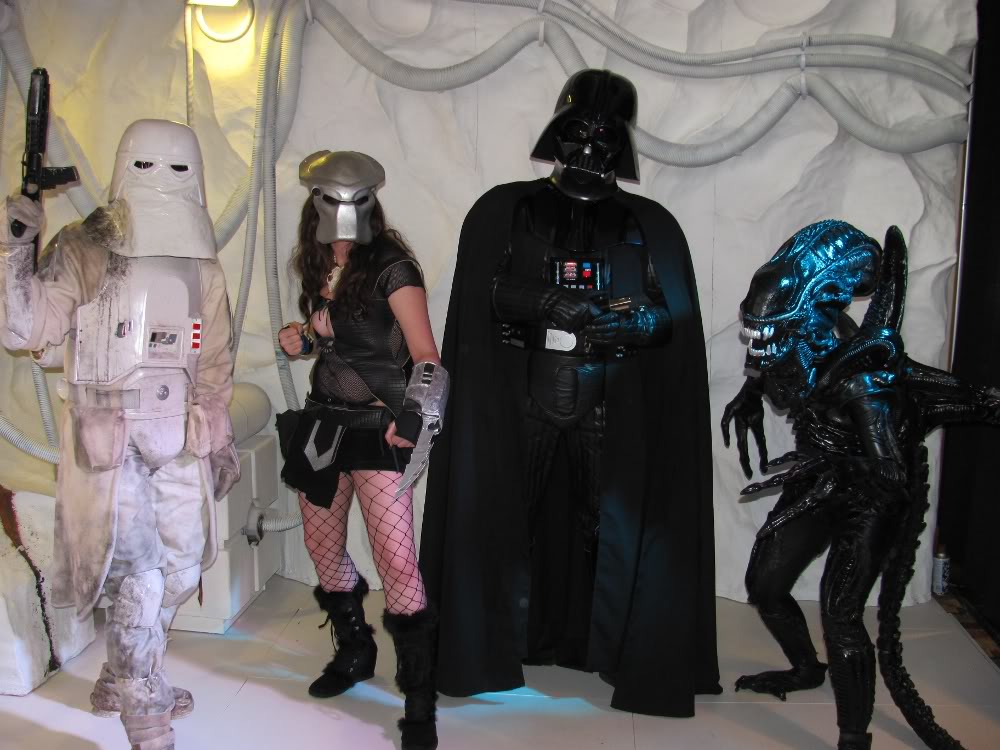 So yea, i thought i would share
I hope you all enjoy!