well with the help of usurpers version of the facial patterns on his hippie bust, i decided to try to make a 1/6 scale hippie predator. for the longest time i had an extra mcfarlane P1 shoulder bell to put on top of the P2 for this character, and like all things, it disappeared right before i went to use it apparently. so yes there are still a few details to add, still need to make his sword somehow, couldn't remove the dread beads obviously, but i think so far it's turning out pretty cool. i'd say he's about 90 % done, still some shading and weathering to be added but comparing him to the few pics we have of him i'm becoming excited about this one
i'm also making an alternate, open set of mandibles for him, i like options
please let me know what you think, and tips or maybe things i missed somehow, please, tell me, i'm going for as much accuracy as possible.
thanks in advance for looking or any comments you might give. hope you guys like it!!!!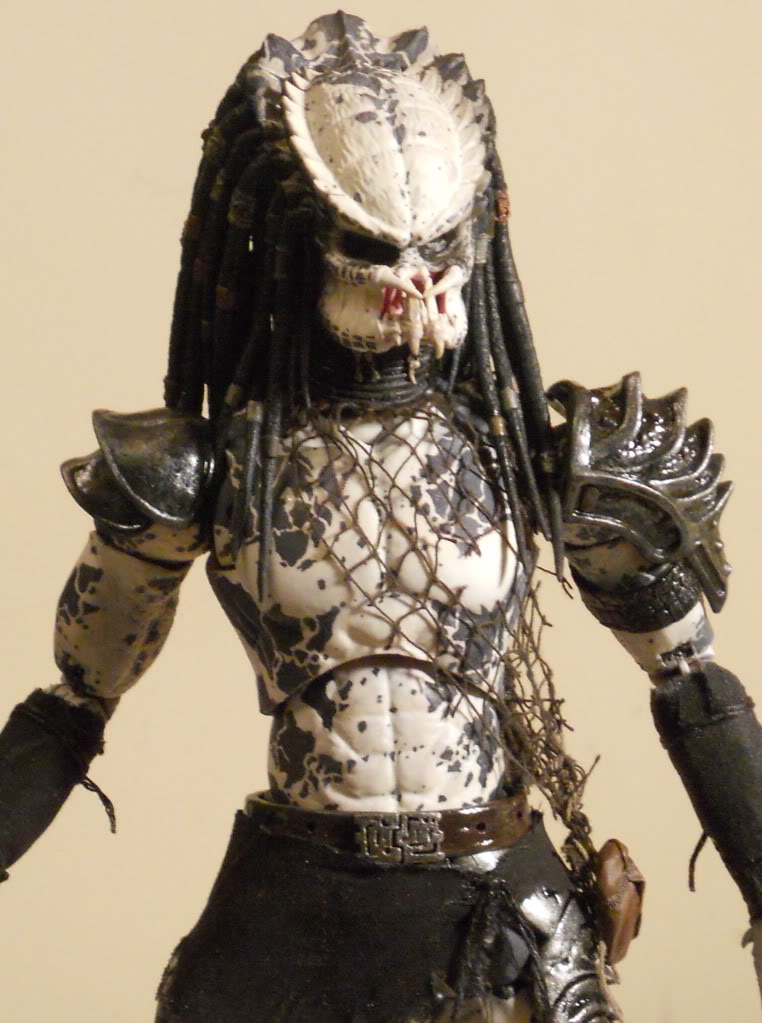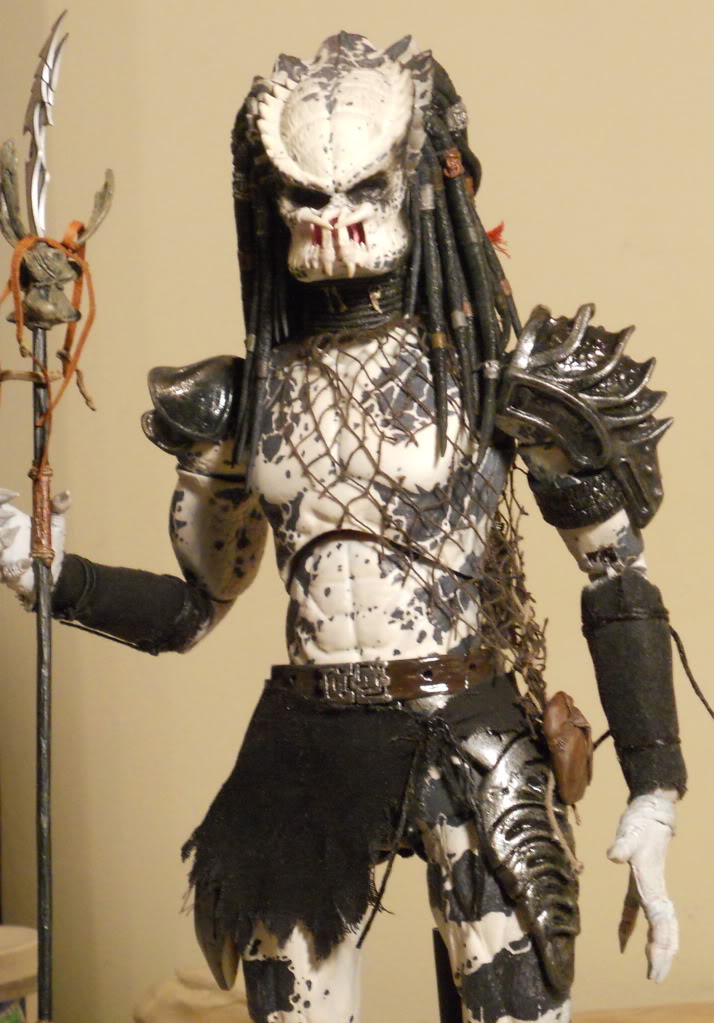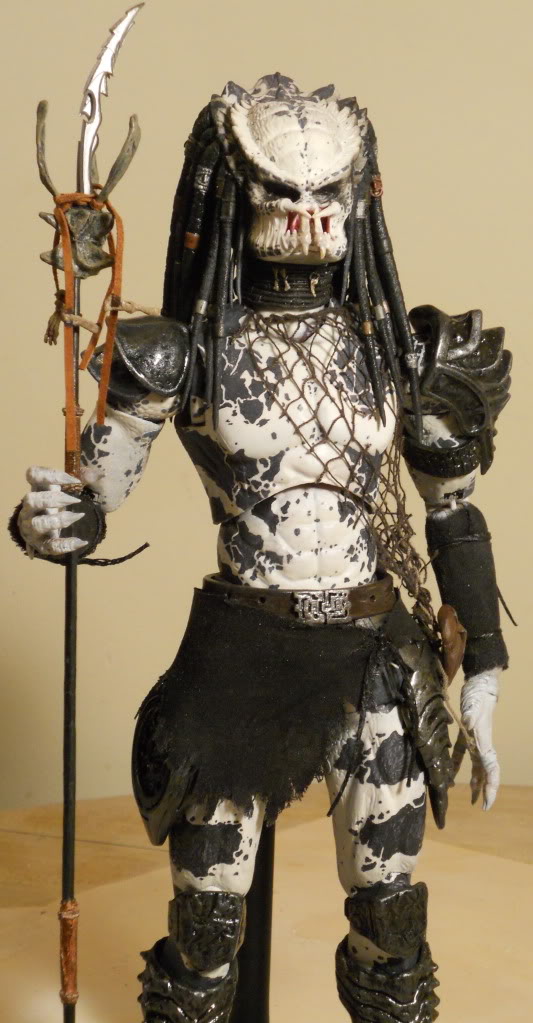 well there he is, almost, the hands and feet haven't been touched yet, and i still wanted to touch up some of the facial patterns, but i wanted to get some pics up cause i know a lot of us are hippie fans, and i thought it was turning out pretty cool so far.
but please let me know what you all think!! thanks again for looking!!