Hey guys, This is my finished pictures for my very first costume, Talon. I took bits and pieces from the animated movie and some comics, as well as coming up with some of my own designs. Anything that looks like it's made of leather is made of leather. The Gauntlet is brass and steel, the fins on the vambrace are steel, the headpiece is steel, the weapons are all real, the belt is casted urethane and 3d prints, the muscle suit is EVA Foam, the body suit is neoprene, etc... I tried as much as possible to make everything from genuine materials as opposed to just foam and plastic.
Here is the link the my "Making Of" thread if you want to see any of the stuff I did to make this:
DC Talon Court of Owls Making Of
This is my very first time making anything so I would love for you guys to leave your comments, criticisms and tips below as they would be much appreciated. Also, if you have any questions or inquiries, please ask me, I'd love to talk.
Here it is! (sorry about the belt, I know it's a little lopsided, I only realized after I took the suit off!)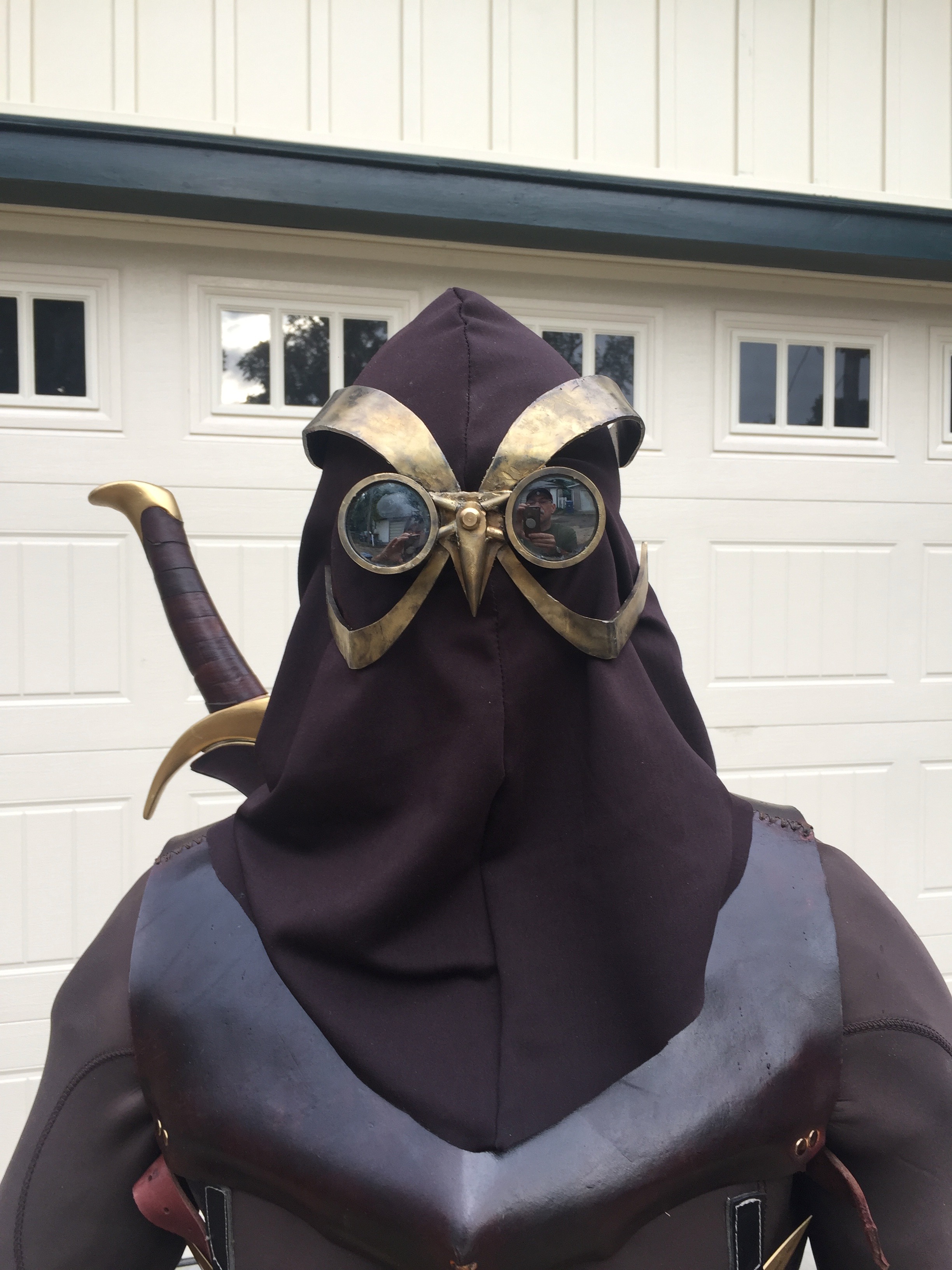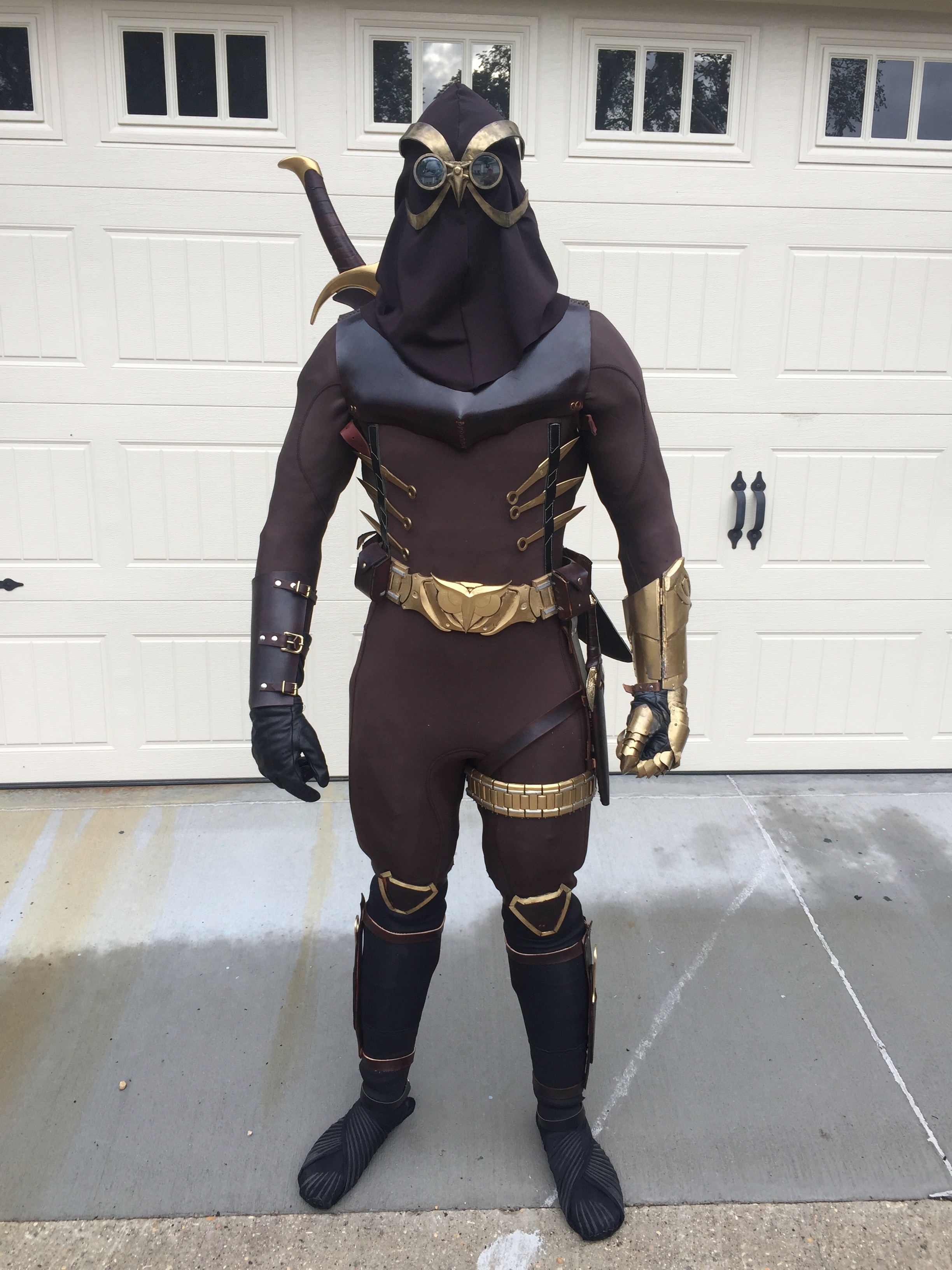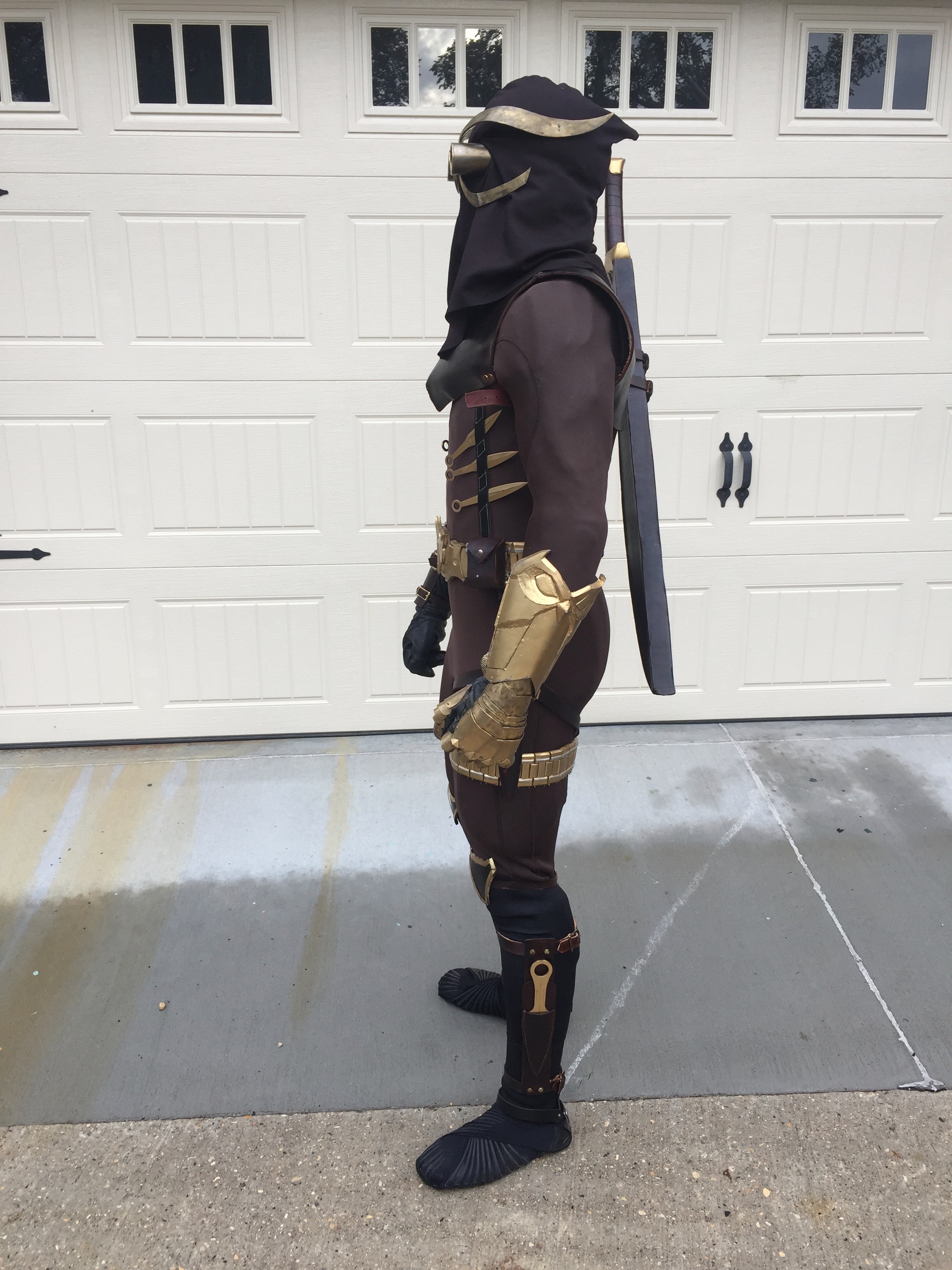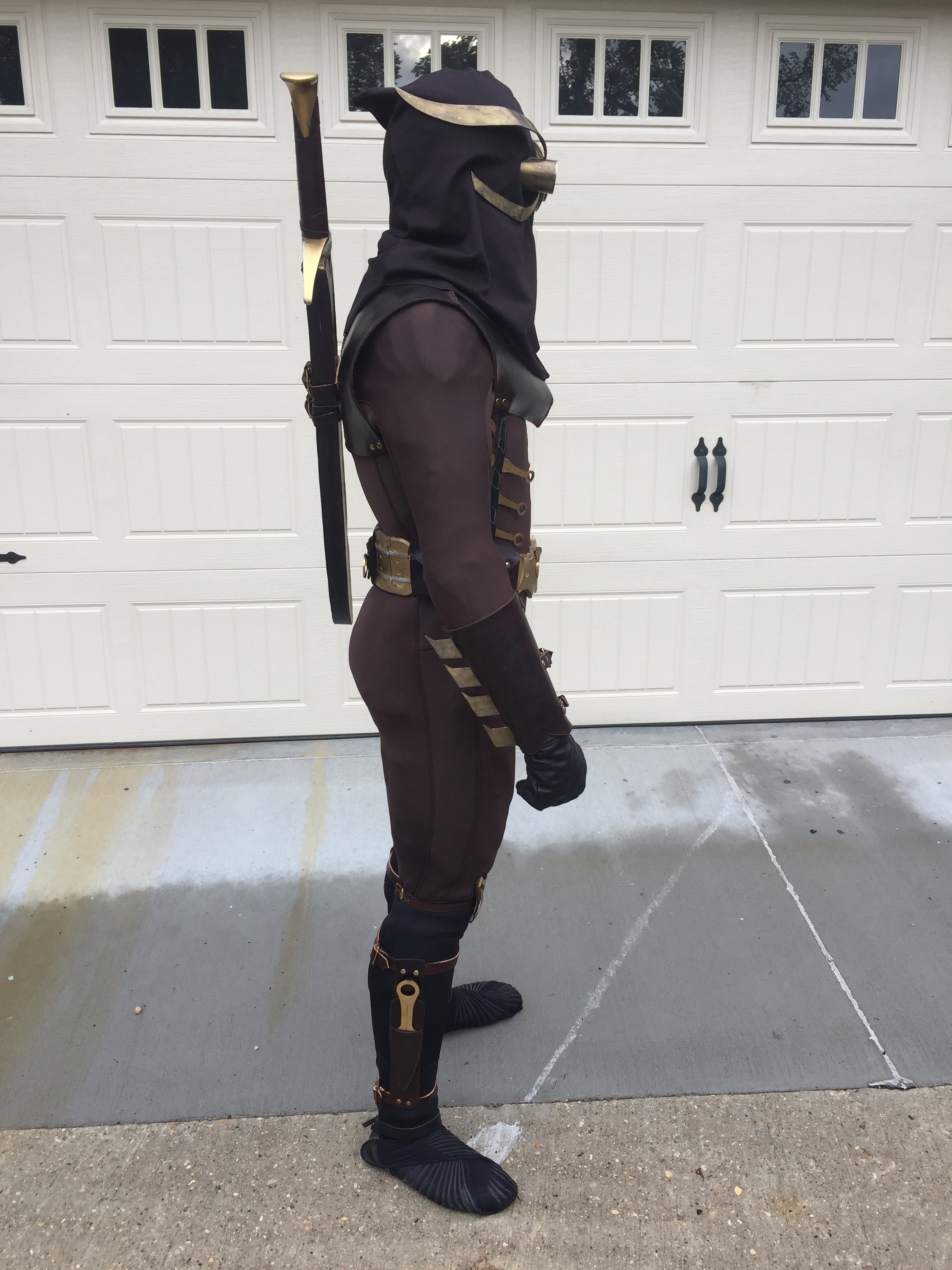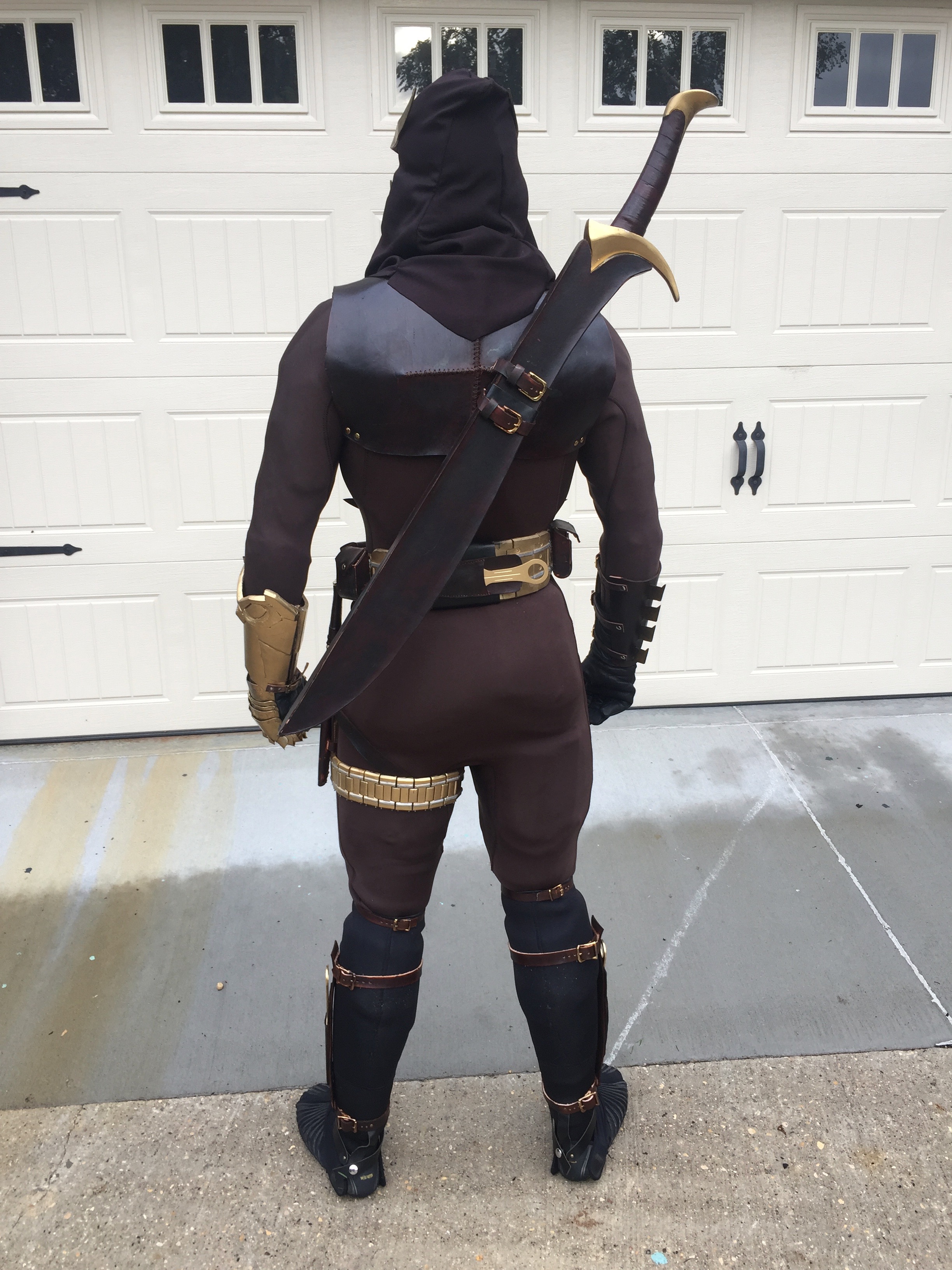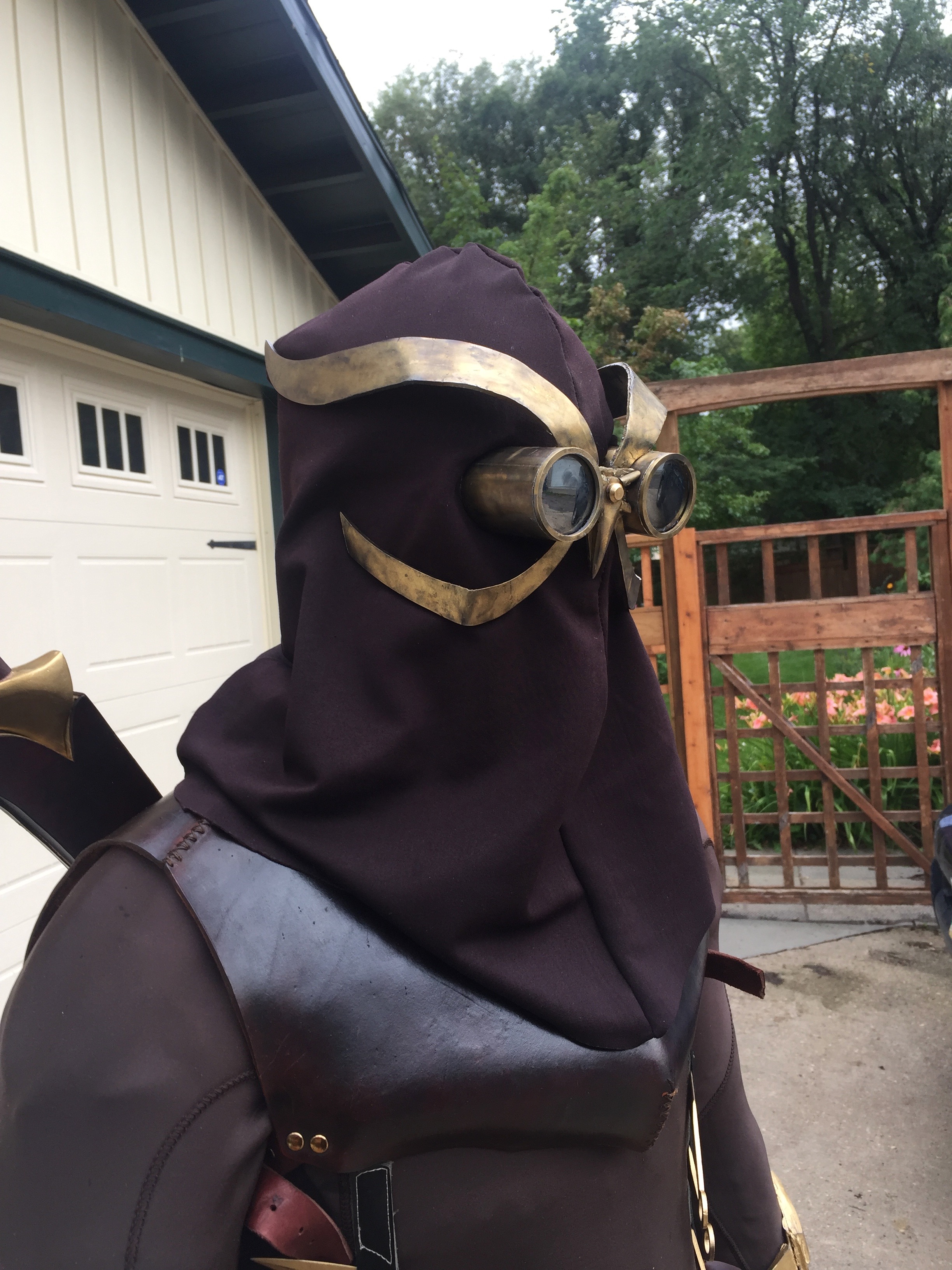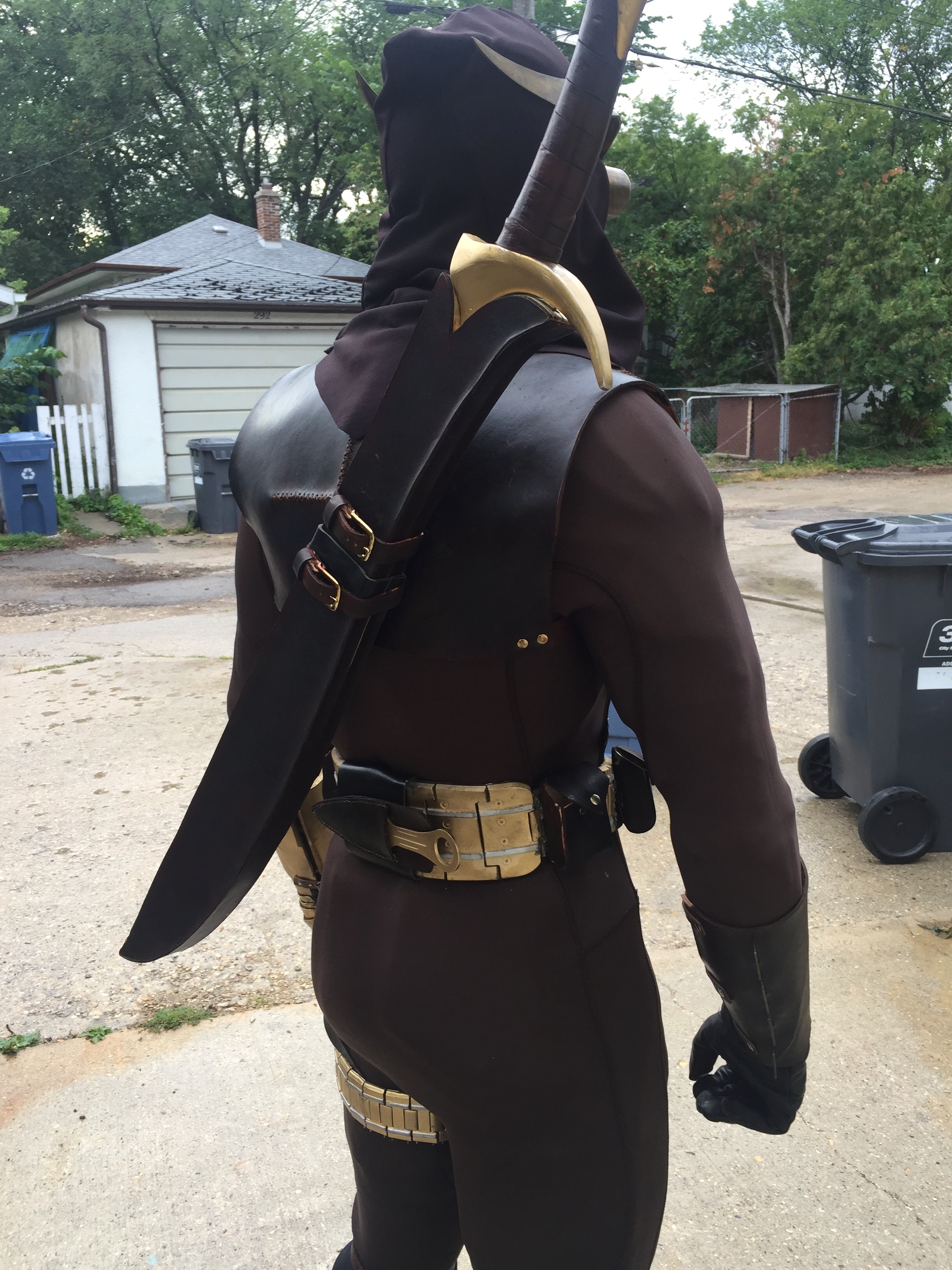 I might be adding more pictures over the next while, but for now this is it! I hope you guys enjoy, and please please please leave thought, questions, comments, or tips below!
Last edited: