Sr Member
RPF PREMIUM MEMBER
Hello again!
I've made a couple threads with some simple builds (and one not so simple), mostly pertaining to Graflex's and a couple other things. But today, I thought I'd officially start a thread for a project that I've been working on for some time now.
I love Star Wars video games, and as I've mentioned before on this site, the new expansion for TOR really got me into serious prop building. It was the first time I ever attempted to model anything in my life and it was a great experience. Since then, I've learned a lot of things, and started to take a look at the twin Prince's Arcann and Thexan's lightsabers. Unfortunately, there wasn't much to go off of, except for a few in trailer screencaps, and few in game ones, and then a hand full of slides that showcased the art work for Bioware during an unknown event.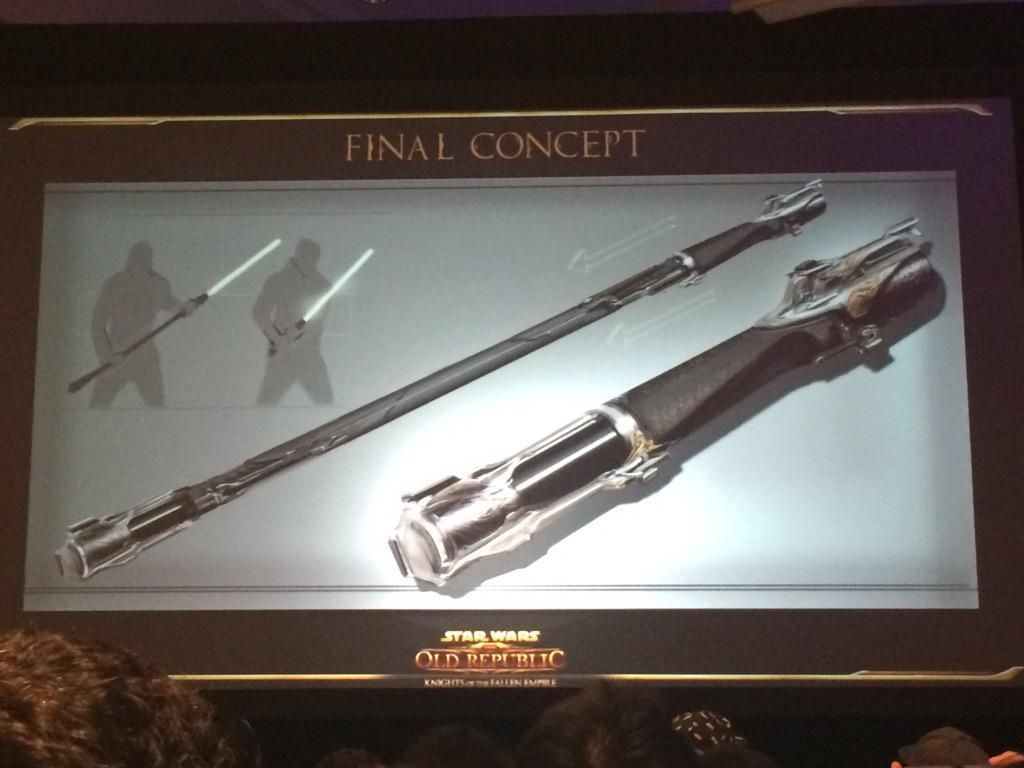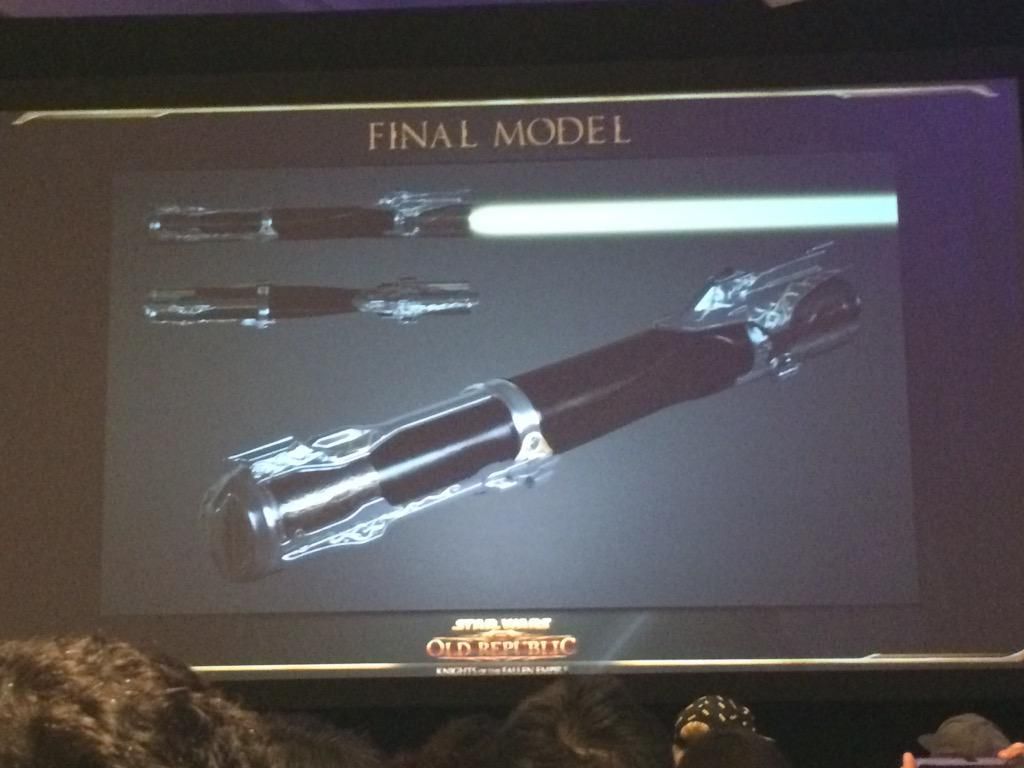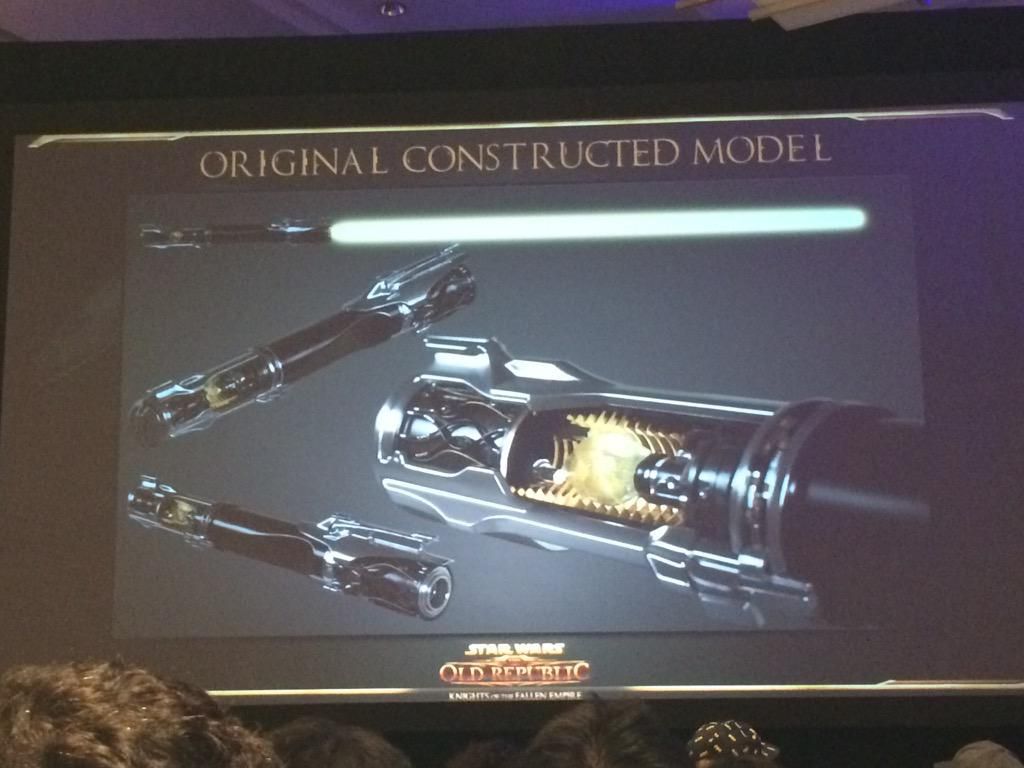 Now I don't know about you guys, but I love yellow lightsabers. The first time I played KOTOR, I ran the entire game playing with a yellow saber, so to see one finally being used for a character in an awesome cinematic was awesome! (Also, the Jedi Temple Guards have cool yellow sabers too!)
So I broke out my pen and paper and began doing some really, REALLY basic sizing estimates using graph paper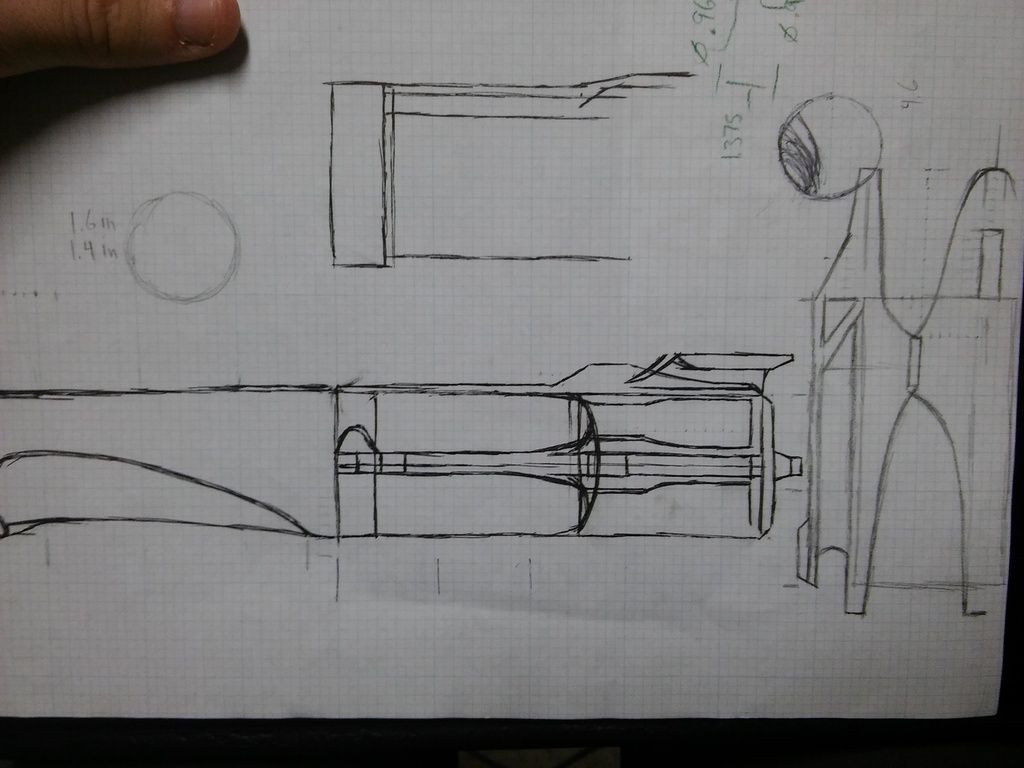 Then proceeded to design a crystal chamber reveal for it, basing it off of the in game scene of them building their sabers and the concept photos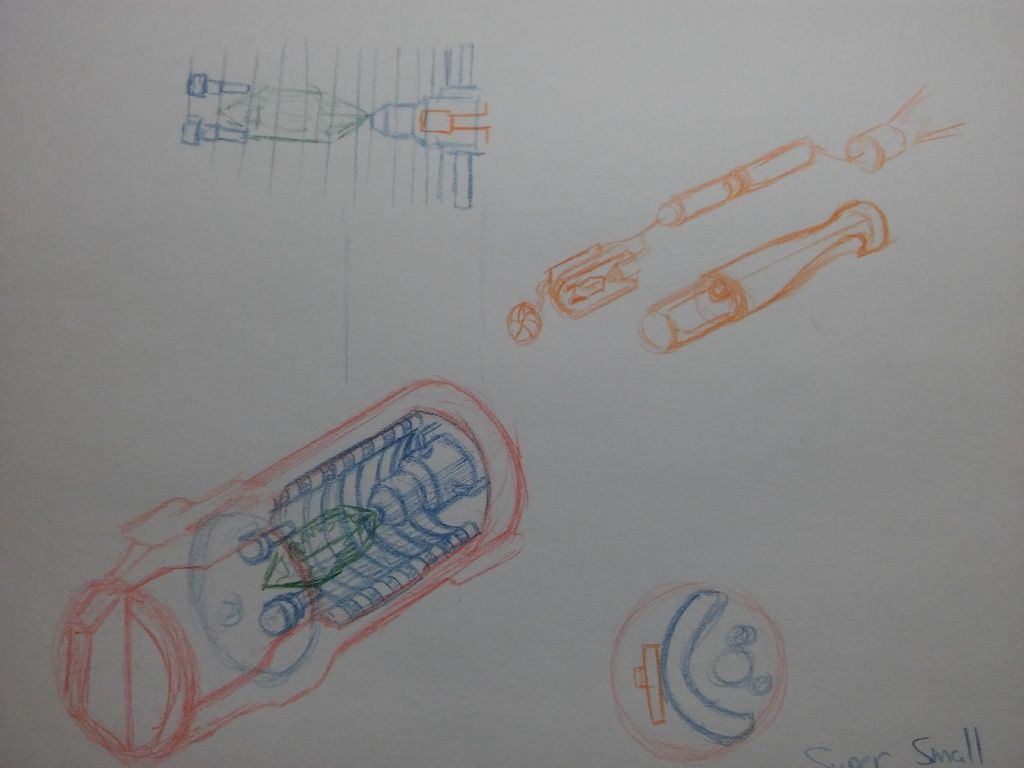 So I came up with some pieces, simplifying some areas for realistic building.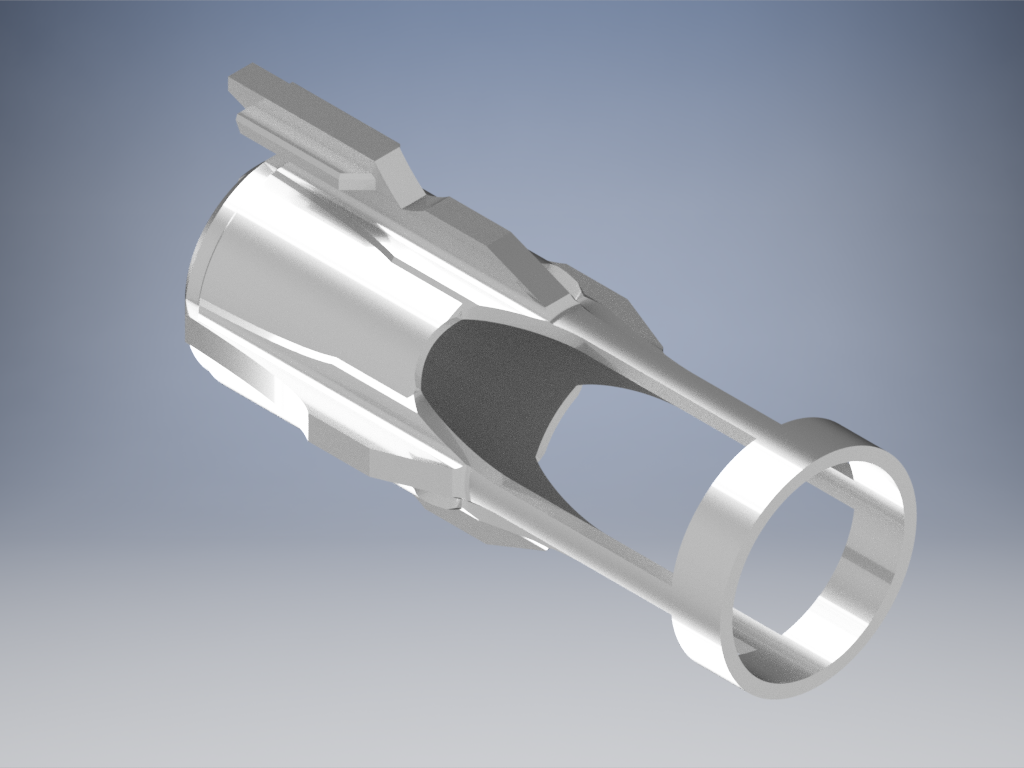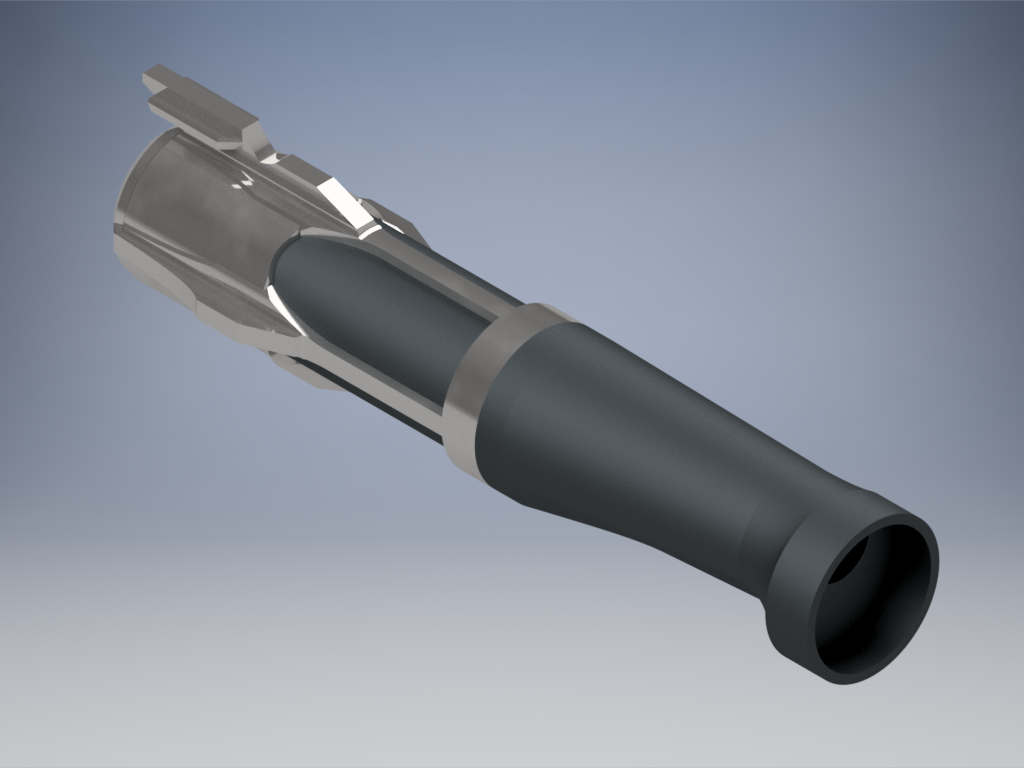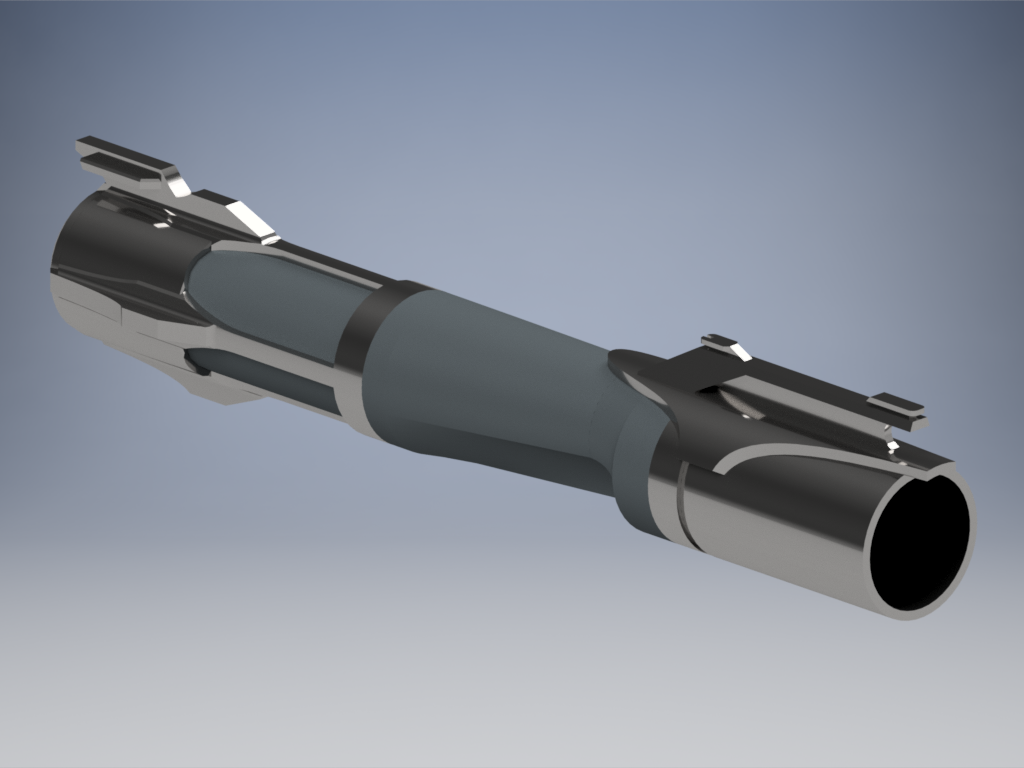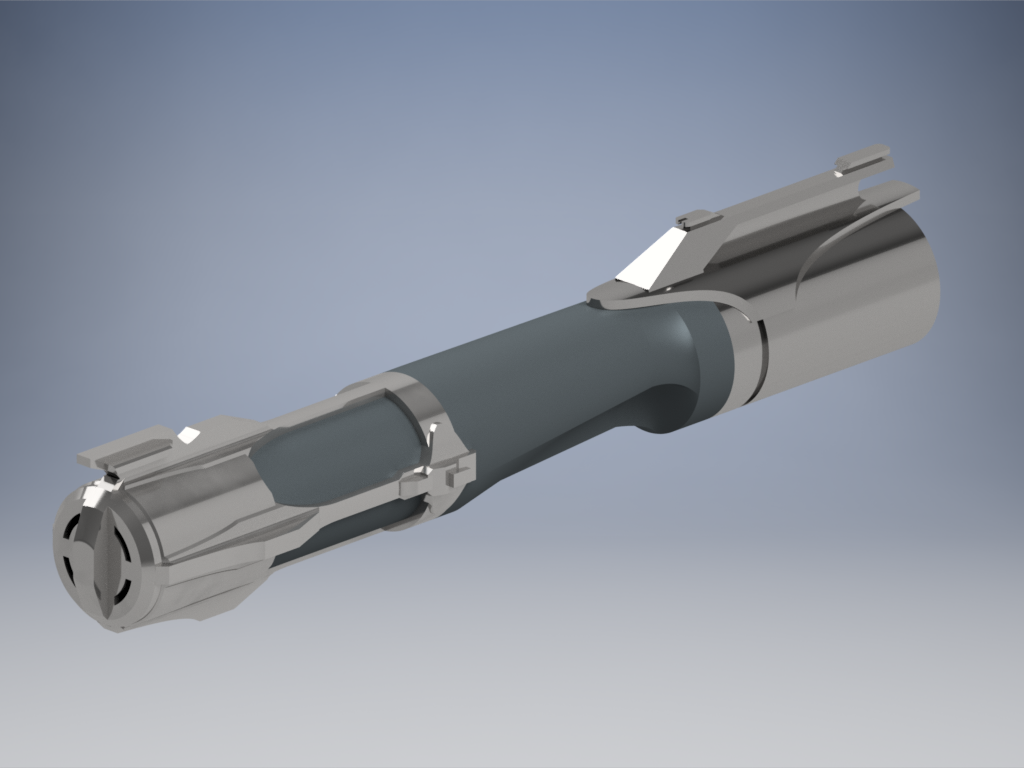 Now at first I thought, I should shorten the mid grip because it seems a little long. So I did, and at first I liked it, but then I grew to hate it. It didn't resemble the grip from the actual saber at all except for the fact that it had a small cut out of it. So I updated the the bottom hilt and the grip to make a more accurate saber.
That looked way better, everything was finally coming together! So I went to work designing a removable crystal chamber that would also act as a housing for all of the electronics (minus the the LED).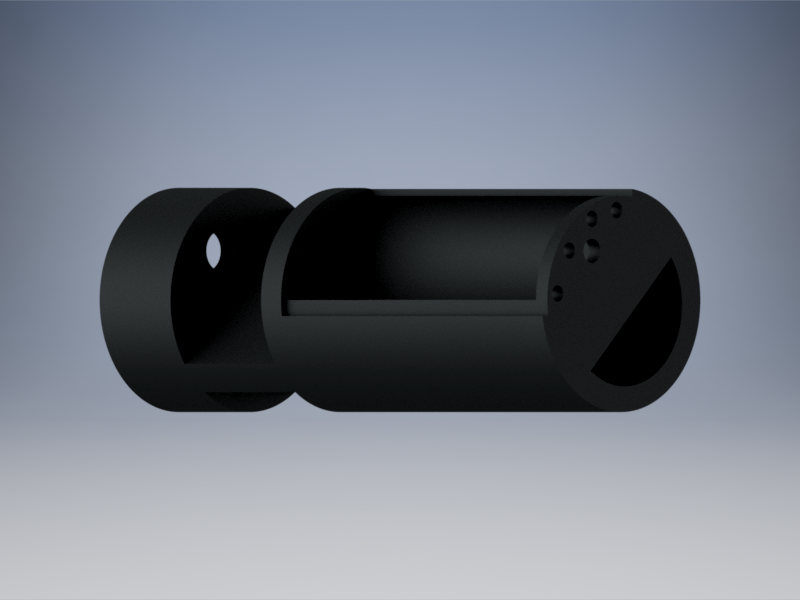 It's a simple chassis that would hold the speaker, and 2.1 mm recharge port and house the Nano Biscotte V3 soundboard under the chamber! Simple and easy! So I began building the crystal chamber, and designed it as I saw it from the photos.
Super simple turned aluminum pieces and small brass rings can make a pretty decent chamber! Here's how it is all put together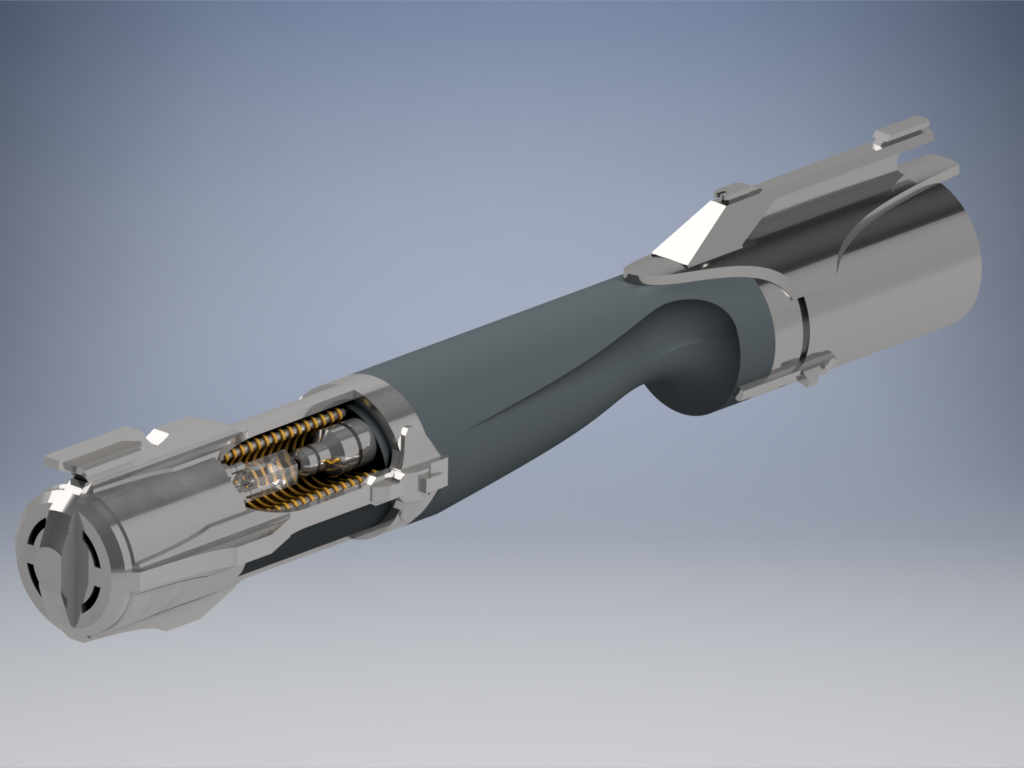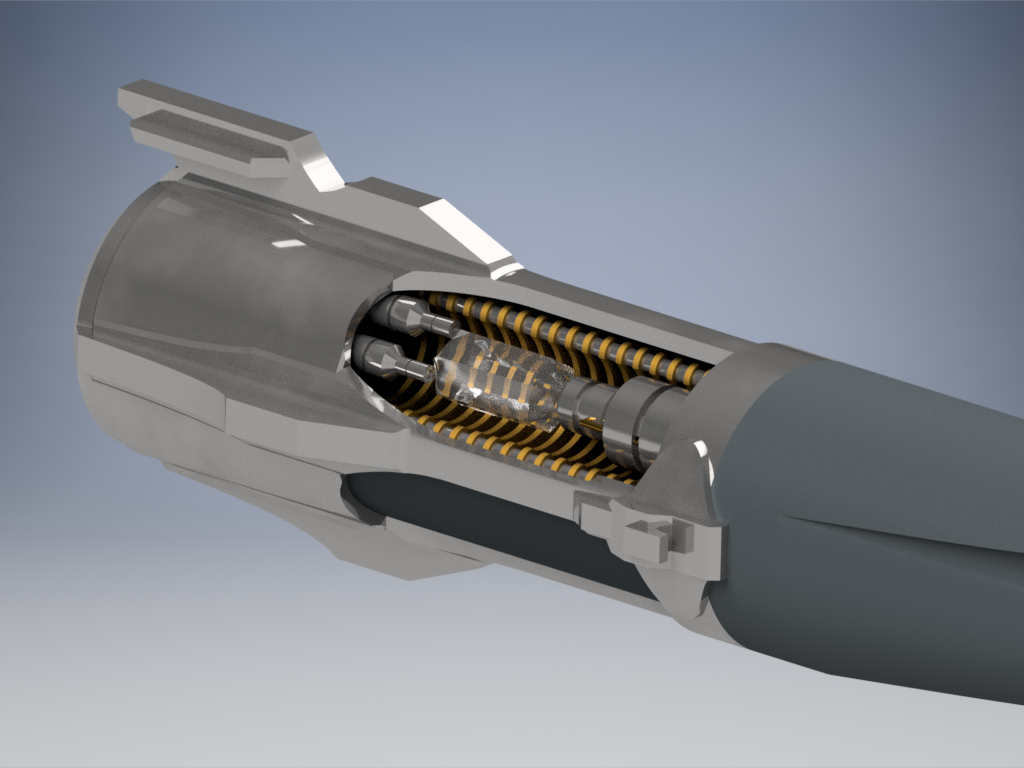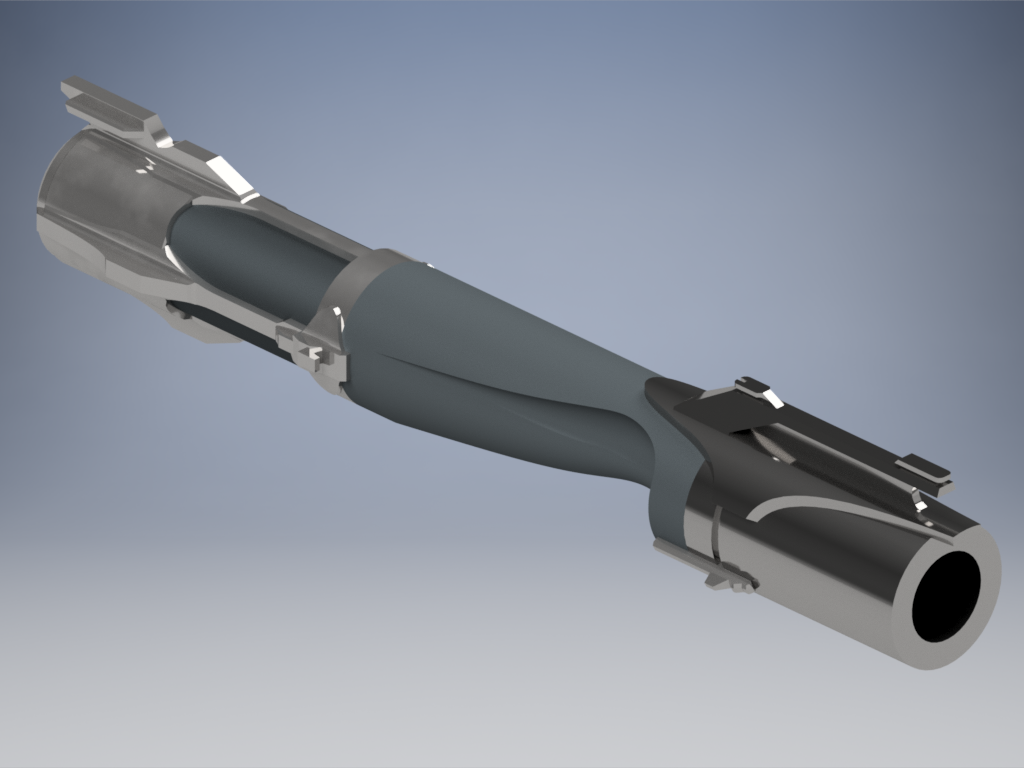 The chamber is covered by a simple cut away piece that is held securely by the lower "hilt shroud' piece, that way it's all held together for a little bit of twirling fun! When you remove the hilt shroud, the piece simply pops off, revealing the chamber for a beautiful display!
That's currently all that I have! The pieces are currently being 3D printed in super high resolution, and once they arrive I will be casting them in Aluminum to get some nice metal parts! I will update semi frequently with small things here or there!
Let me know what you think!
Last edited: