Hey guys! So I finally got around to getting my whole suit displayed in my living room.
I am so glad I finally did and honestly... it is worth it to spend a few bucks to get it displayed!
I made a Mannequin out of PVC pipes... it costed me less than $30 and that was with buying $10 base coupler thing... haha... it could be done for even less than that I am sure! You can see pics of the mannequin before I suited it up! The only thing I did extra was tape 2 liter bottles around the torso area so it would help fill out the ab and chest area better for the belts. other than that... just stuffed the **** out of everything with shopping bags. Super cheap, super easy.
Check it out!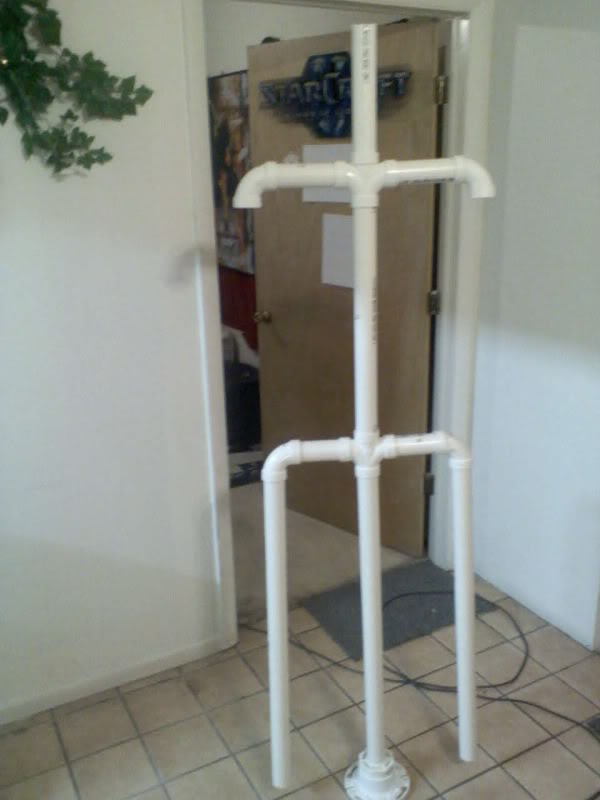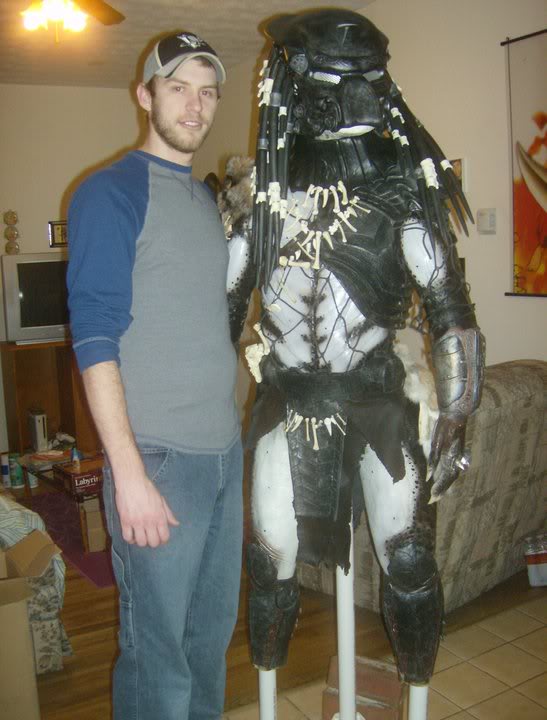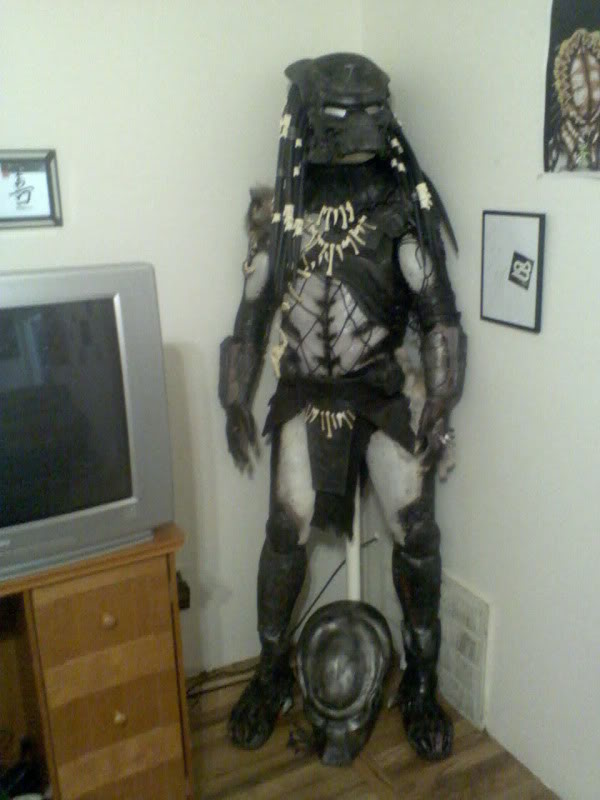 Thanks for looking! It's cool being able to take a picture next to my suit... and to just walk into the living room and seeing the closest thing to "the real deal" standing right t here in the corner of my living room! I should have done this a long time ago... it helps justify the expenses this hobby has instead of wearing it (which is the best part) and then boxing it up till months later when I would wear it again... now it will always be appreciated.
Thanks again to everyone who helped me make this suit happen!