Hey, all! Since my laser shroud finally came in the mail, I was able to paint up my bio today. For a while, I was debating if I wanted it clean, or a more beat up look. So after my primer dried, I used a chrome auto spray paint to see what it looked like, and honestly, I thought it was just too bright.
So after it dried, I decided to just start washing it with black over and over, let it start to dry and then wipe it off to make sure it got into the little groves and also darkened the chrome up quite a bit.
I liked the way it was coming out, so I just pretty much kept that up for a few hours. In between coats, I mixed some browns and reds up into some nice rust colors and wiped that into some of the bigger "Cracks" that showed up. It really started lookin' good.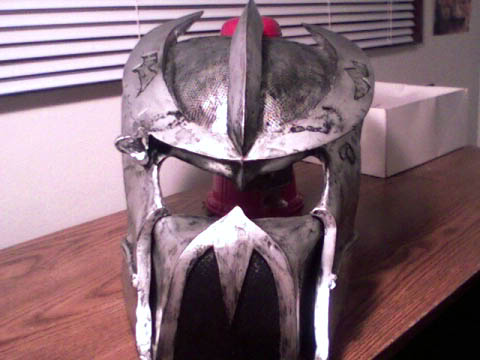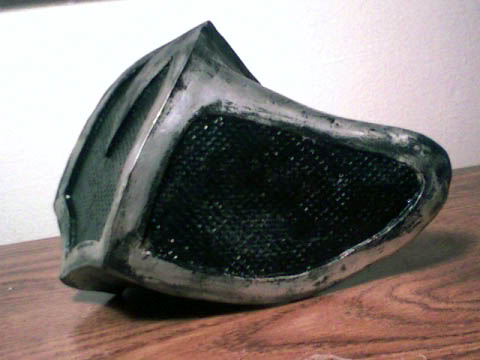 At that point, I felt I was just about done, but it was missing something. So, I went back in and actually made temper lines along the blades, making it look like folded steel blades.
Here's a close up of the temper line. You can also see some of the rust spots on the side blade.
Now, once everything dries, I can put a clear coat on and then put in the lens.
Let me know what ya think! Good? Bad? Let's hear some feedback!