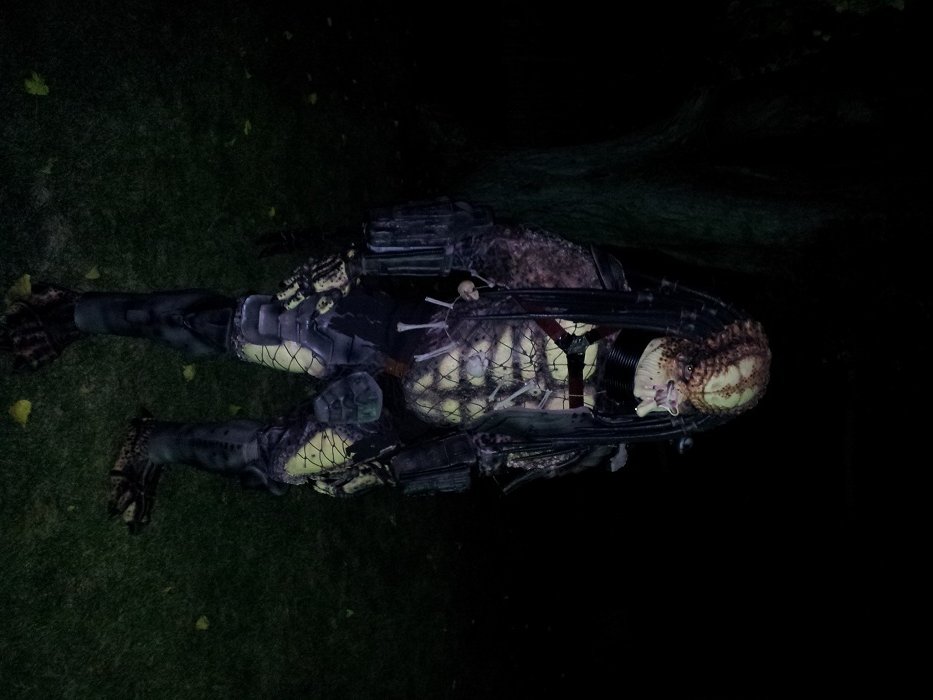 I need to thank a few of you for making this all possible.
First, Termokk for the mask and bio. It kind of got me going and really infected me with getting it all put together.
Bambooie for the awesome dreads and beads.
PredatrHuntr for the LED lasers.
Mannowar for the armor.
seahunterr for the hands and feet.
NewPredMaker for the shoulder cannon.
And Macguyver for giving us all an awesome way to make a body relatively easy.
I've spent way too much money on all of you people. I hope you're happy.
Last edited by a moderator: