Here is my latest catch in my ongoing, never ending endeavor of finding found parts pertaining to Boba Fett. I present to you all, my "White Whale" if you will.
Since 2015 I've been on the prowl for one of these. Yes they have come up on the forums from time to time as well as multiple auction sites but in most instances with something this rare you need a bit of luck and the timing has to be right. I will always remember, and kick myself when doing so, the first time I bid on one from an auction site (it was a chrome plated Federal Laboratories version). At the time I was unaware of how rare these were so stupid me was bidding on my phone while on vacation and I lost service and was unable to continue bidding. It sold for $350 US dollars. Three years later after lurking the forums, bidding on different sites, and checking local gun shows my time has finally come. I suspect I may have been bidding against at least one of you reading this now so I will take this opportunity to say thank you, and also encourage you to keep trying as I did.
I was told by the seller that this piece had served in WWI and WWII. I believe by the markings on the stock this could be verified as it is stamped with the numbers 17, 42, and 43. It makes sense that these would be the years it was in service but more research is required. It has all matching, relatively low serial numbers #15849 and it retains it's original bluing finish with very, very little rust. Original sling mounts (no strap), original stock has obviously seen some action and is the worse for ware. Since this one has been in the US for some time it has not been deactivated. All moving parts are tight with zero wobble and like with all Webley no.1 MkI flare pistols, it weighs and feels quite literally like a ton of bricks.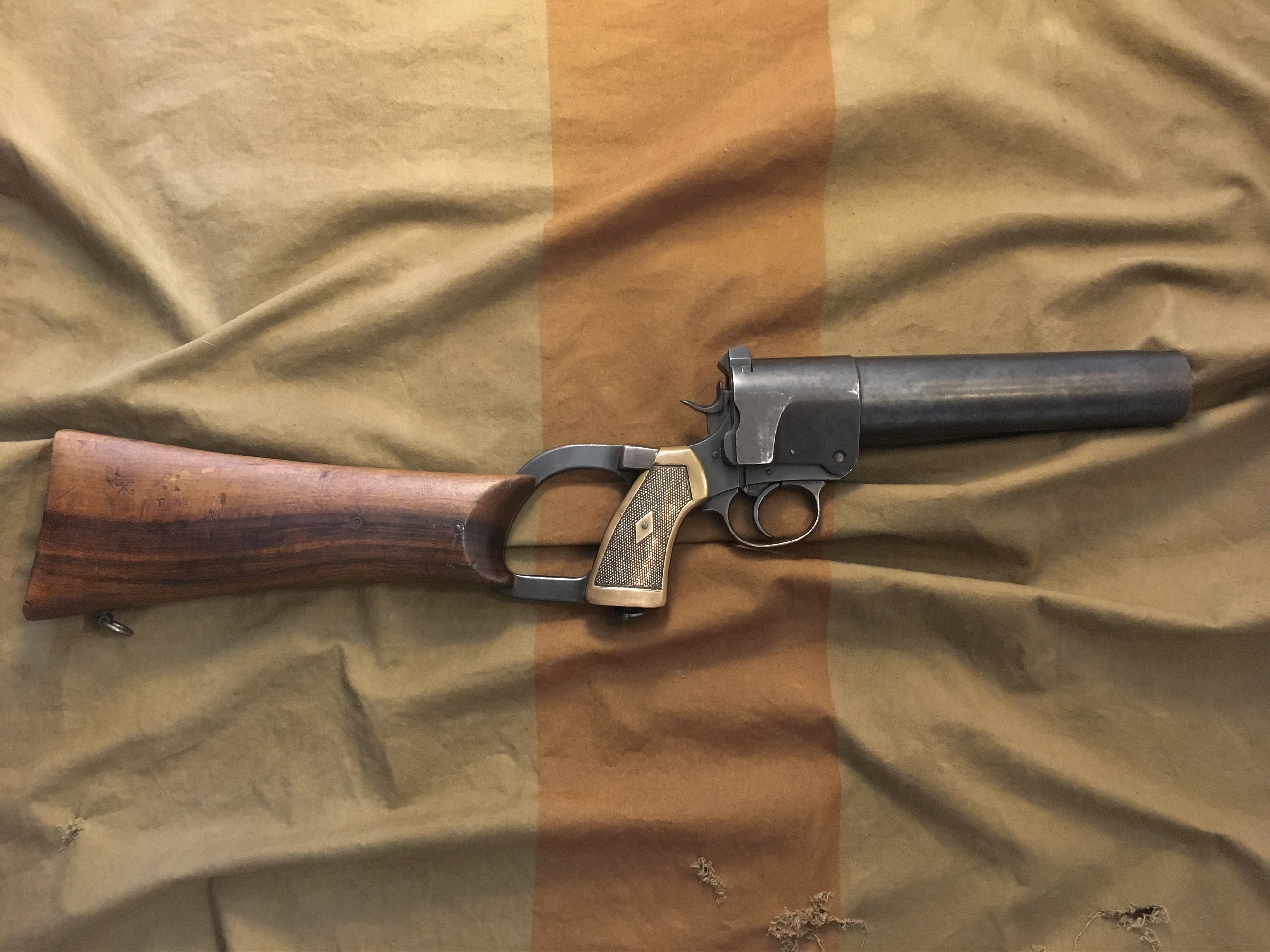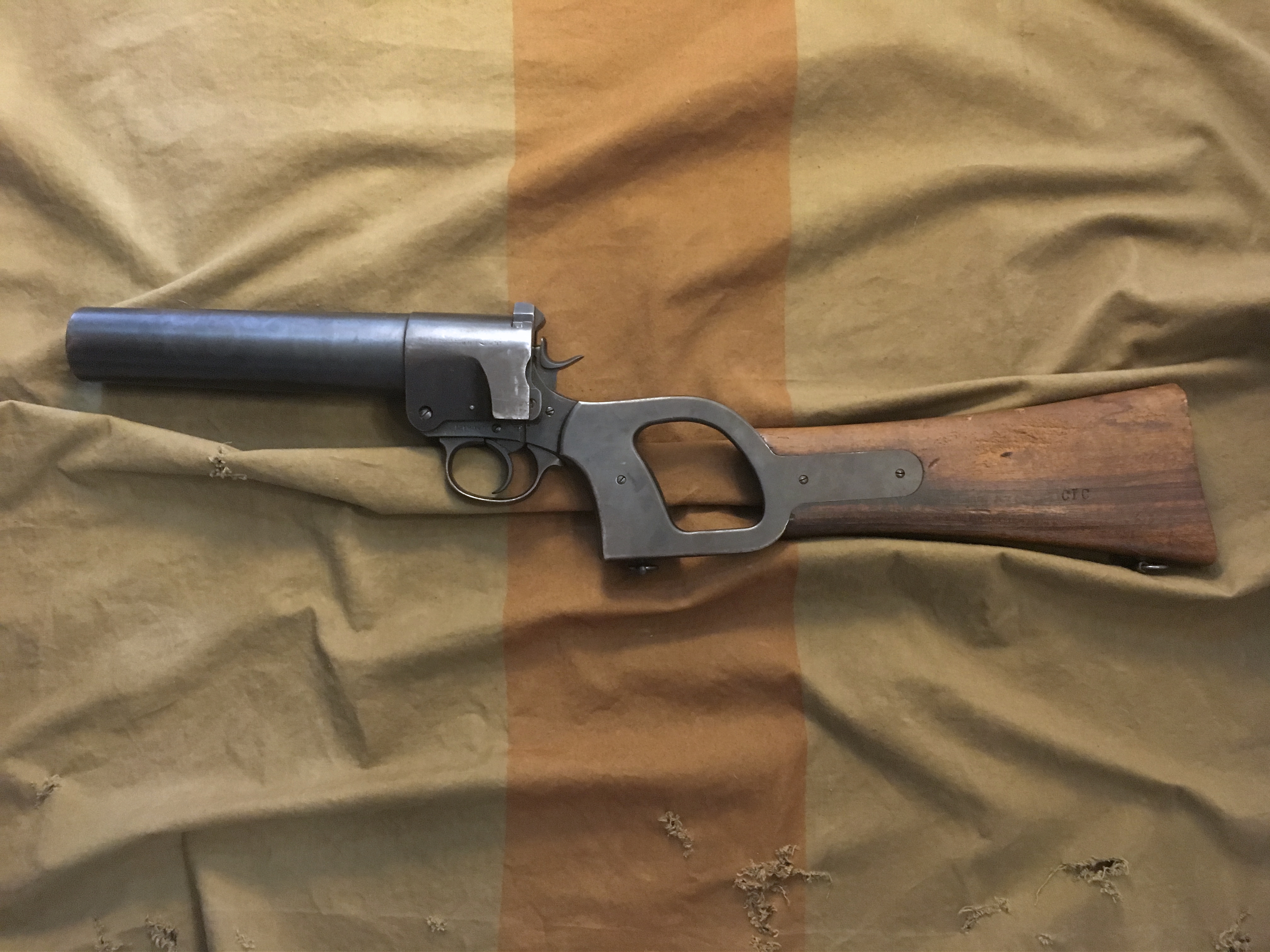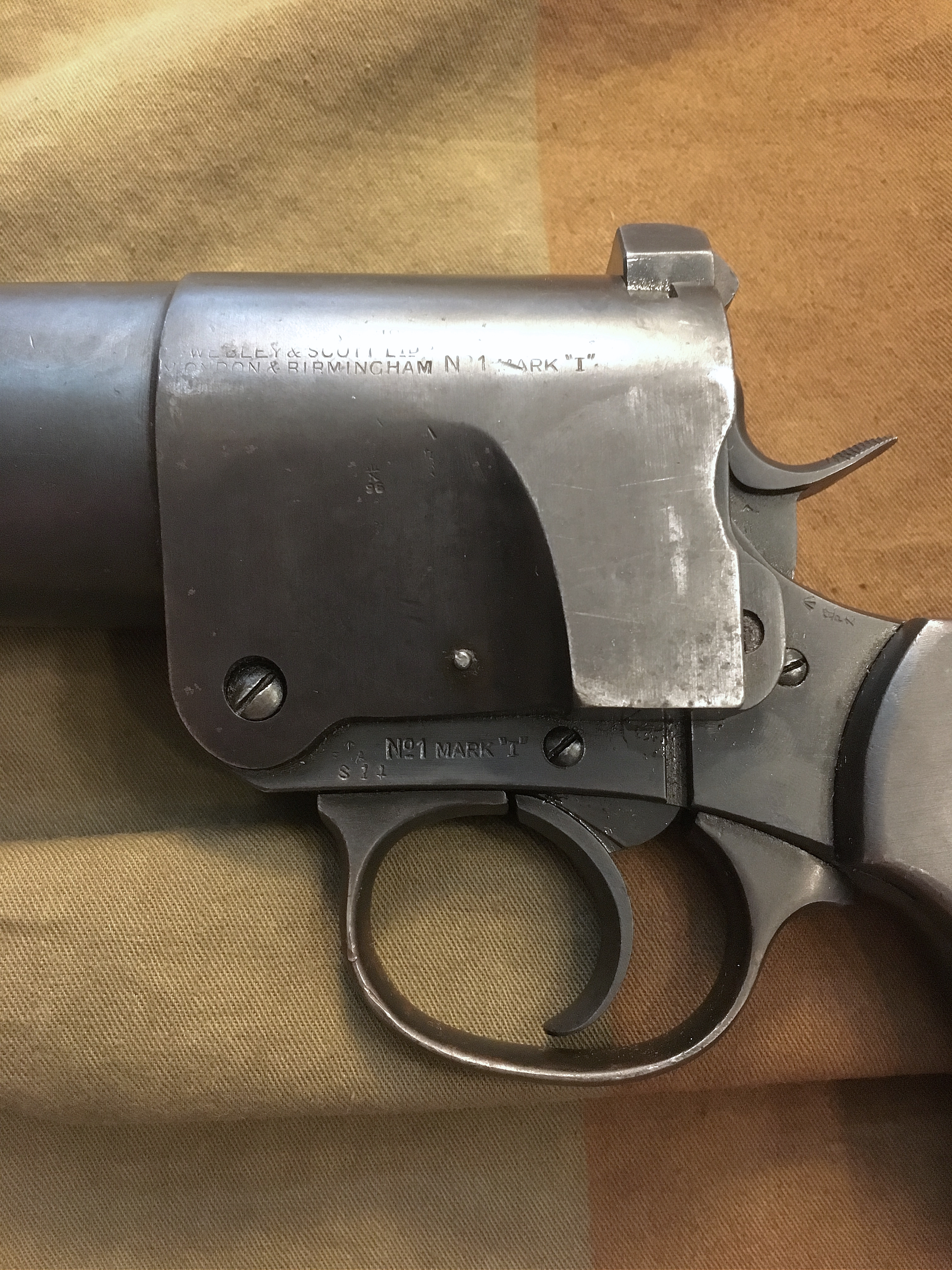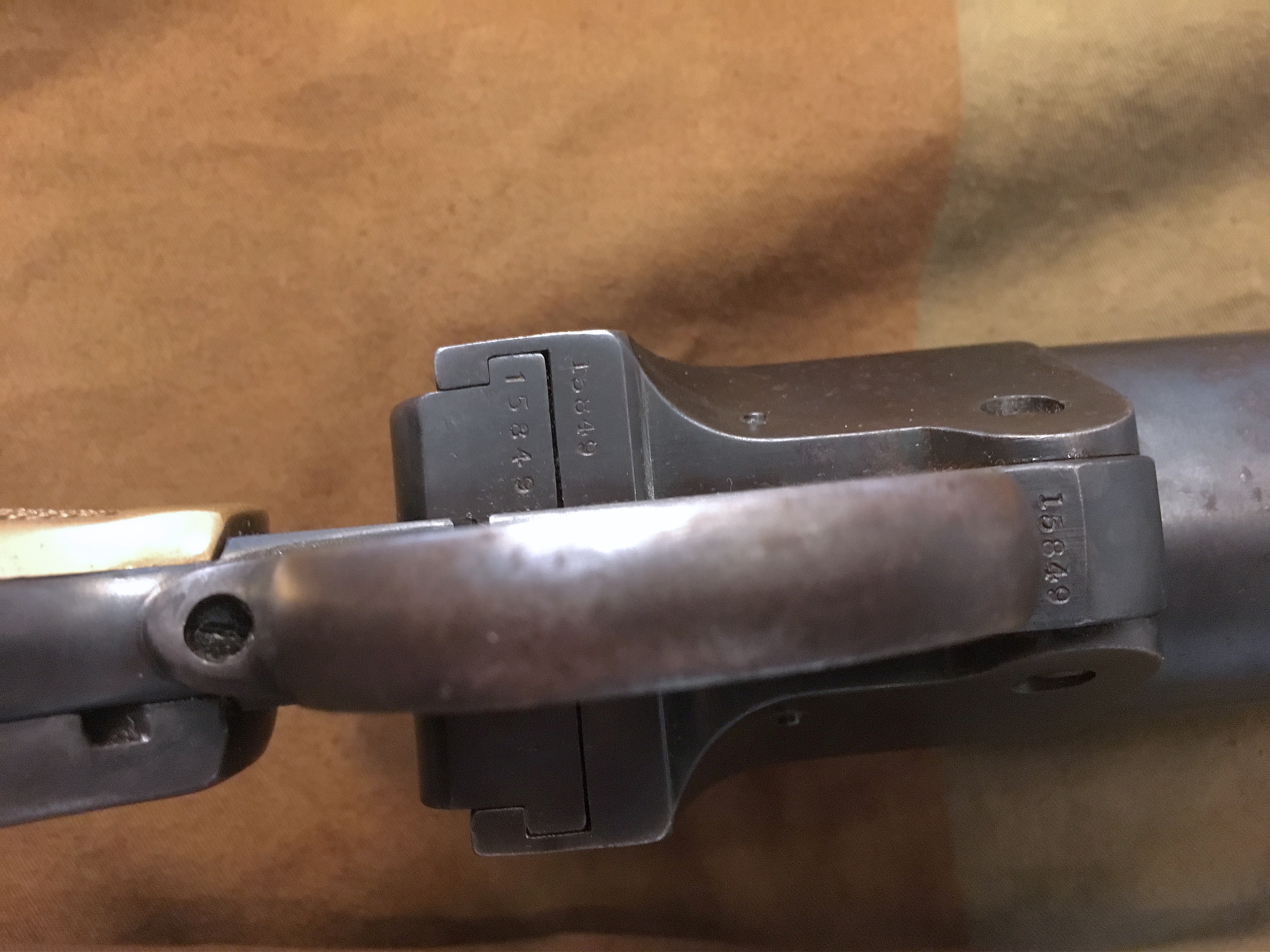 Side note, If anyone is looking to offload their MPP flash tube don't hesitate to PM me. Thanks!
Last edited: