After having stumbled across these forums just a few days back, I was simply amazed at what alot of You guys have done in expanding the mythology, and the conceptual design, of the ultimate badasses we all know and love, the Predators (or Yautja; Yeah, admittedly I prefer to call them by their altername
)...
Having not been in a very sketchy/illustrative mood as of late, I'm very thankful to You guys for inspiring me and getting my creative juices flowing again...
That said, I decided to do a base conceptual design illustration of what I would love to see in a Predator, and so set out to sketch out my newly devised Yautja alter-ego "Manitou"...
Keep in mind that it's just a basic conceptual design, so it's not a dynamic pose or anything. I just wanted to get the ideas out of my head, so I could see it visually on paper, and go from there...
I'd love to know what You guys think...
And again, thanks HUGELY for Your guys inspiration in Your own projects to get me picking up a pencil again...When You're used to having to draw upwards of 9 hours a day, You (not too surprisingly I suppose) sometimes hate the simple notion of putting lead to paper...
**Edited to Add**
While perusing through my deviantart account, I stumbled across this -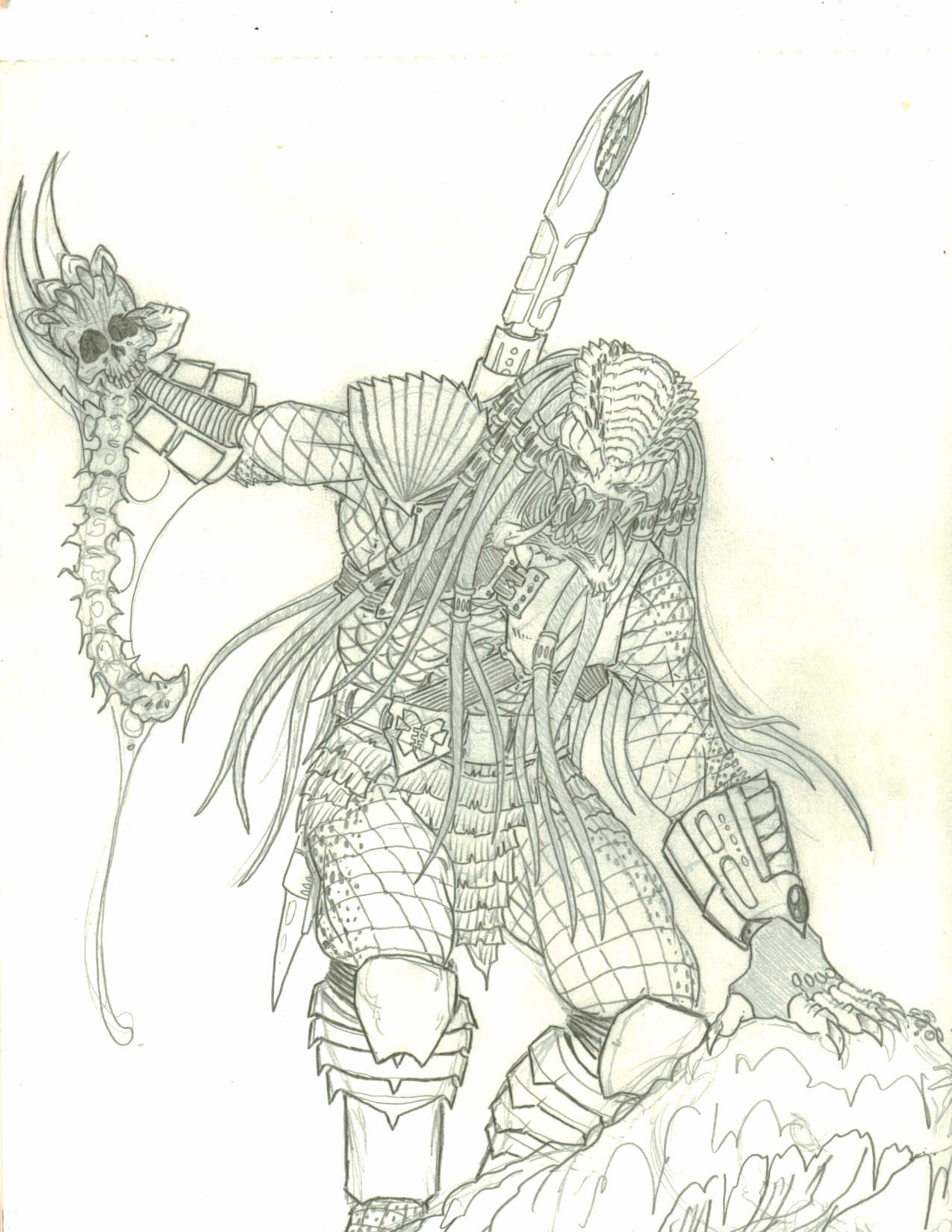 Talk about old...I totally forgot I'd even drawn that thing...
Just a sketch really, but thought I'd throw it on here just for the hell of it...