So I decided I wanted to do an avengers cosplay (not the 1960s show with john steed and emma peel) and one that didn't involve having to wear a wig. So I out of the two blonde characters I decided on captain america. Of course I had to put my own twist on it being a gal. I've taken inspiration from the suit he wears in the winter soldier as i prefer that shade of blue.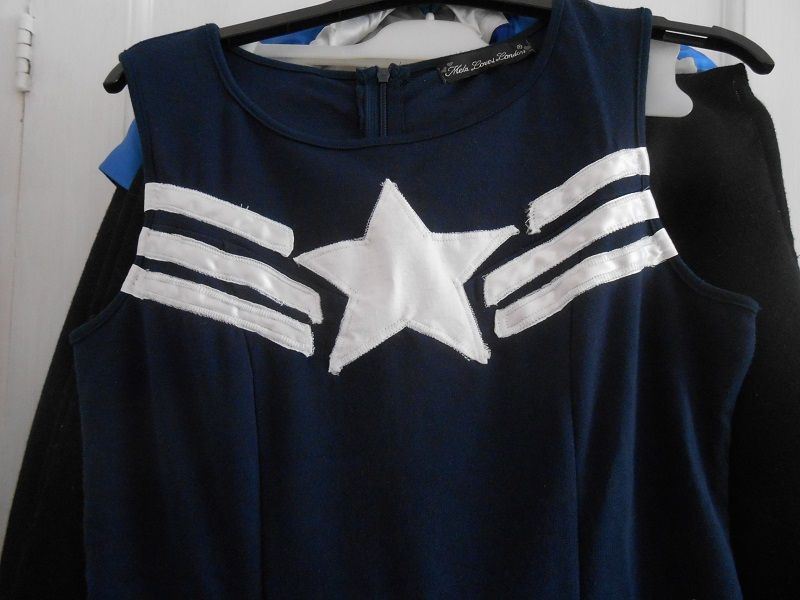 I appliqued the symbols onto a blue skater dress I found in a sale.
Then I decided I needed to reference the stripes somehow. Striped tights weren't doing it for me...just looked wrong. So then I realised I had the answer in my wardrobe.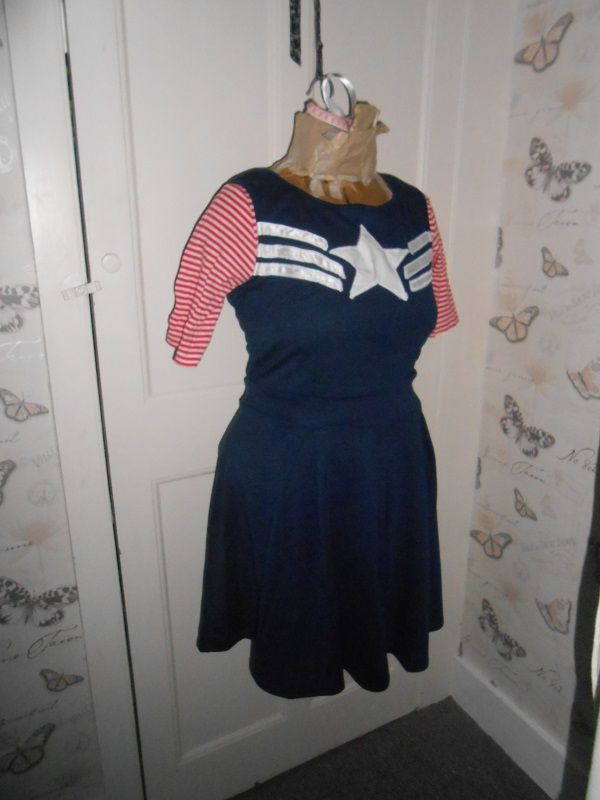 A white and red striped top.
I'm still trying to decide on what belt to wear with it...might even just see if I can find a utility belt.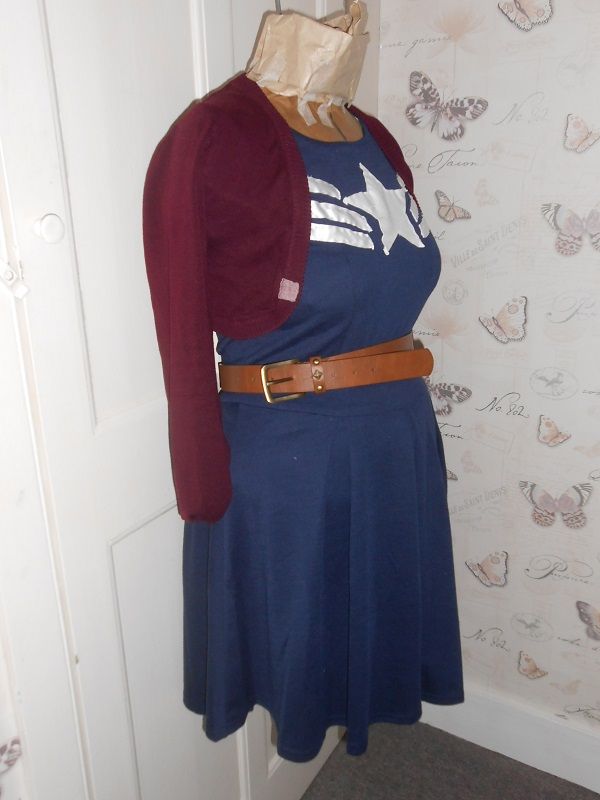 I also need to decide on shoes/boots.
I also started work on a shield. Can't afford to fork out for even a sledge. So I went to the 99p shop and found myself a shallow planter.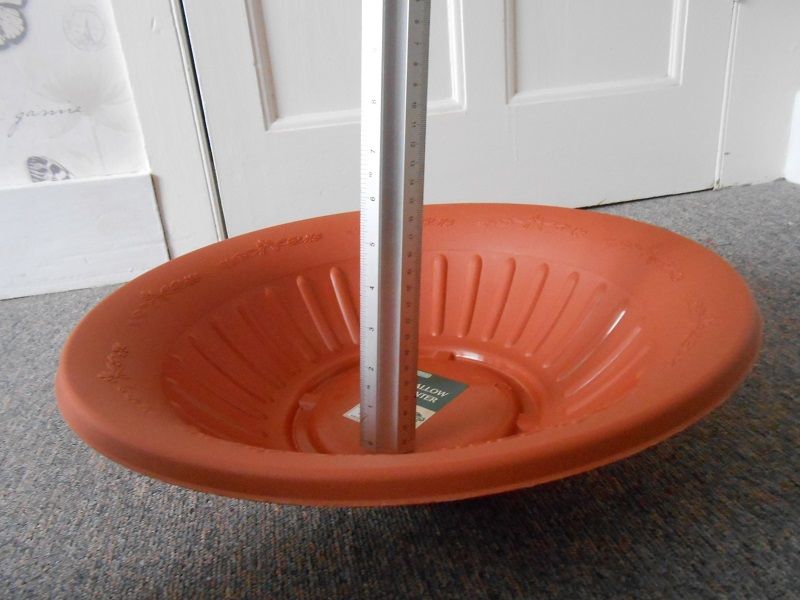 I used paper mache to cover the planter and smooth it down.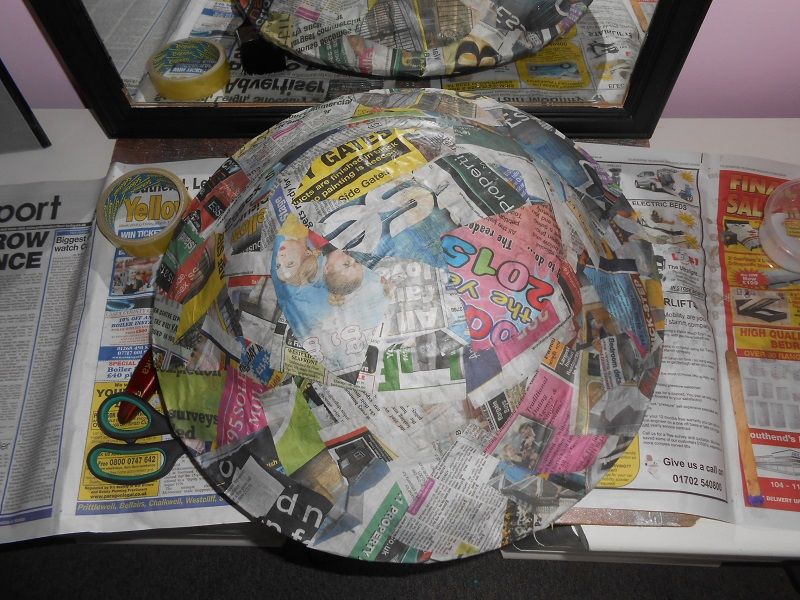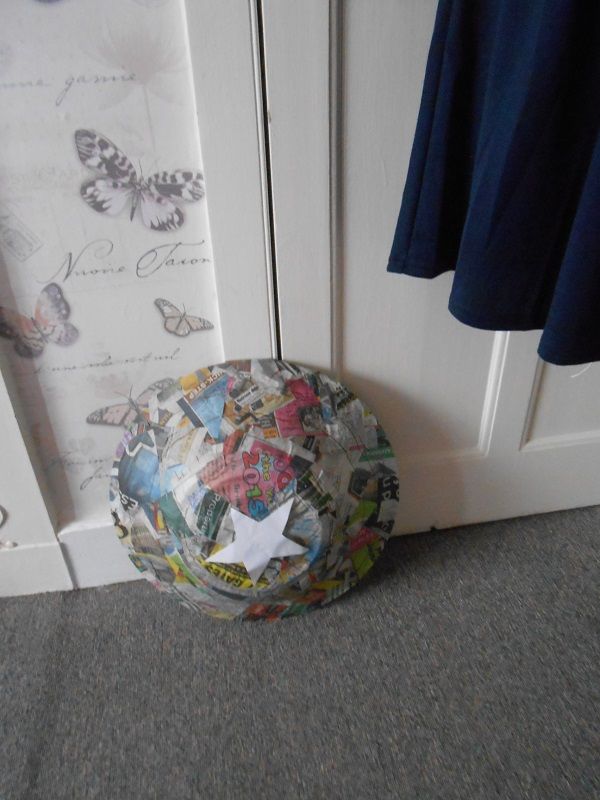 Next step I'm thinking of smothing it down with polyfilla then spray paint with silver.