hey all
i just completed some new lifts for my costume figured i'd share how i did it.
it's pretty straight forward and low budget,
items required
(1)hot glue gun with about 10 glue sticks
(1)pair of cutters or exacto blade
(1) lightweight foam padding for home gym or garage (pick up at wall mart or target for about 10 bucks)
step1:
measure shoe or foot for template and cut out on paper or trace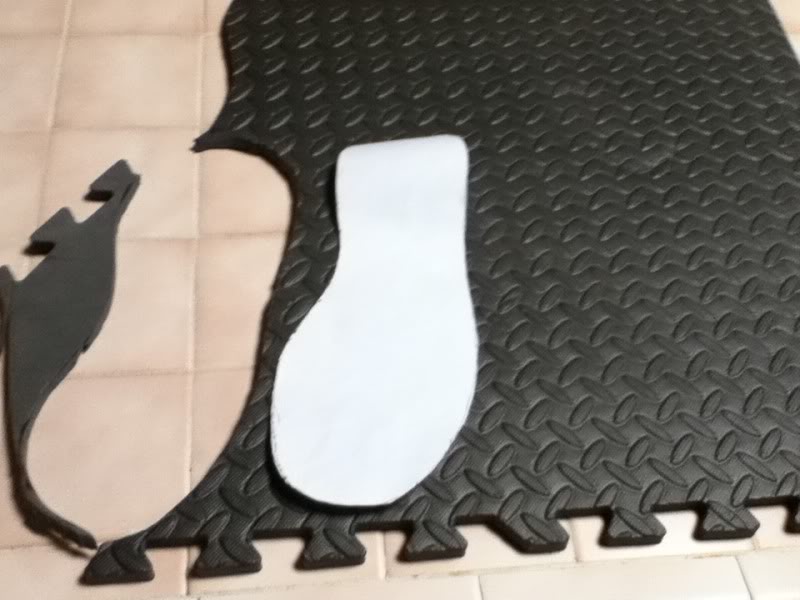 step 2:
cut out shape a few times depending on the amount of thickness you want to add to height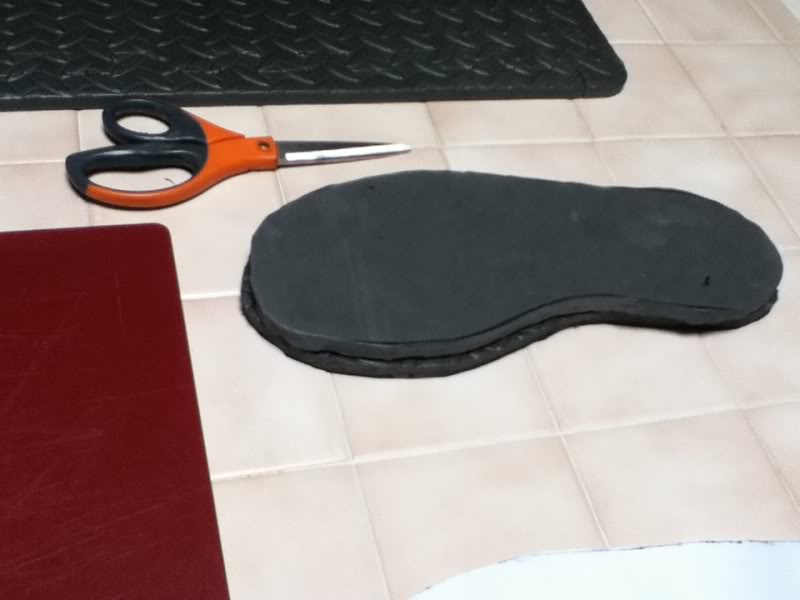 for me i wanted to add 5 inches to my height
step 3:
glue cut outs stacked on top of each other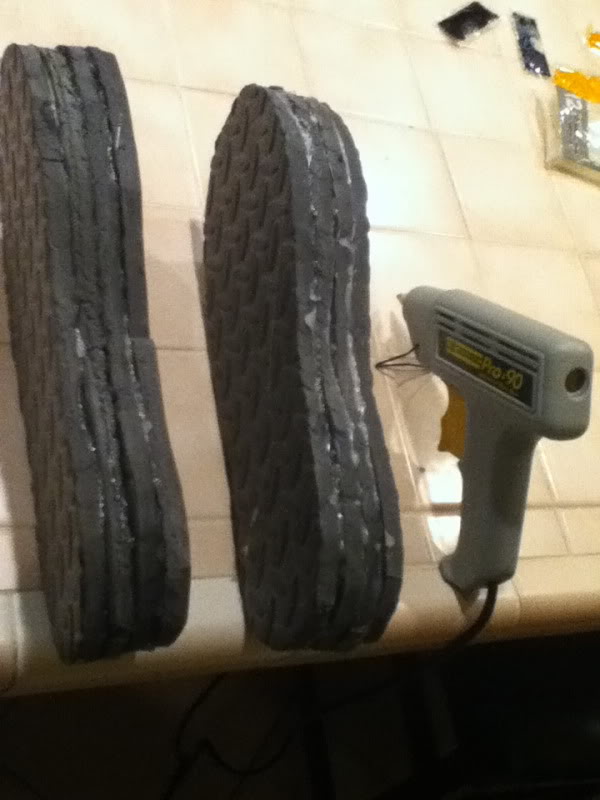 step 4 now your ready to glue pads to bottom of shoe or sandal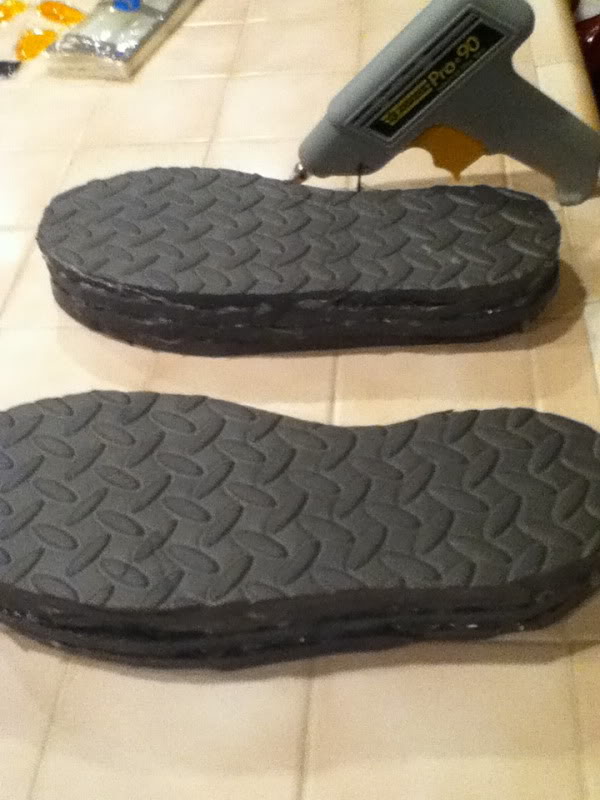 Step 5:
Glue to bottom of boot or sandal
The final result
keep in mind my weight will knock me down about 1/2 to 3/4 of an inch.
total cost about 15 bucks in materials
total production time about 2 hours.....
hope this helps