How to sculpt Feet and much more 101
You don't have to spend a lot of cash remember
see a need fill a need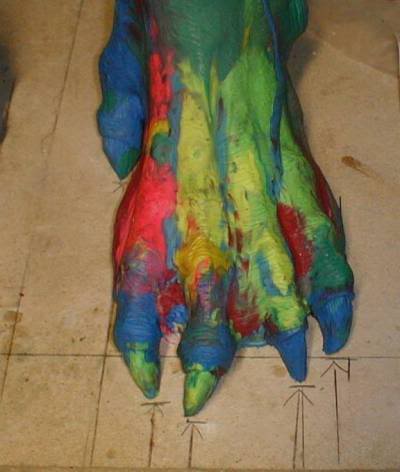 The clay is the cheep stuff from the dollar store
We used the feet off a mannequin sitting on 1 1/2'' hard foam
Start to rough it out with clay
Add some detail but don't waste time now because it will change when both feet are at this stage
Add a pattern to the soles of the feet
don't be afraid to add to much texture it will soften buy the time it is in latex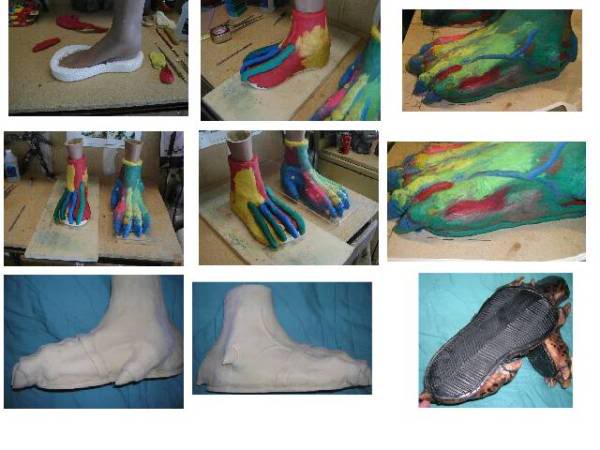 Once you are happy with you sculpt of feet, arms, skins, armor, Ect. Then you need to prepare your sculpt for making a 2 to 3 piece mold
Attach your sculpt to a platform. Then seal your sculpt by spraying and seal it with krylon clear gloss paint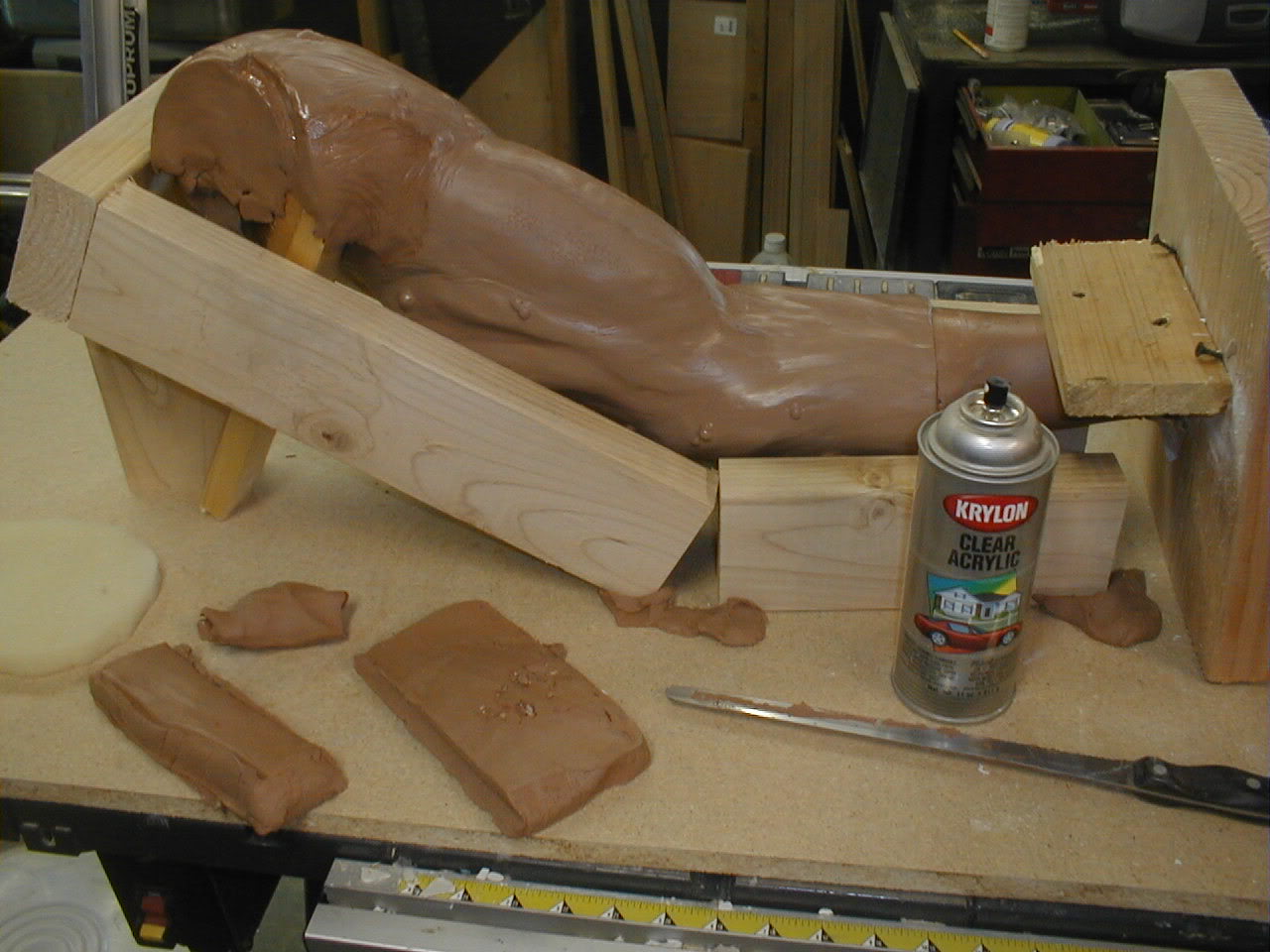 To reduce the amount of the water braced clay used we use a frame. For this one we used 2x4 to make the frame
Once you decide where you want your seam line, You rough out the flange where the mold, when finished, will separate
This part is where a mold will be a success or a failure. The flange must be smooth and preferable at a 90 deg.
This will make a very thin seam line that will be easy to remove and prep before paint on the finished piece.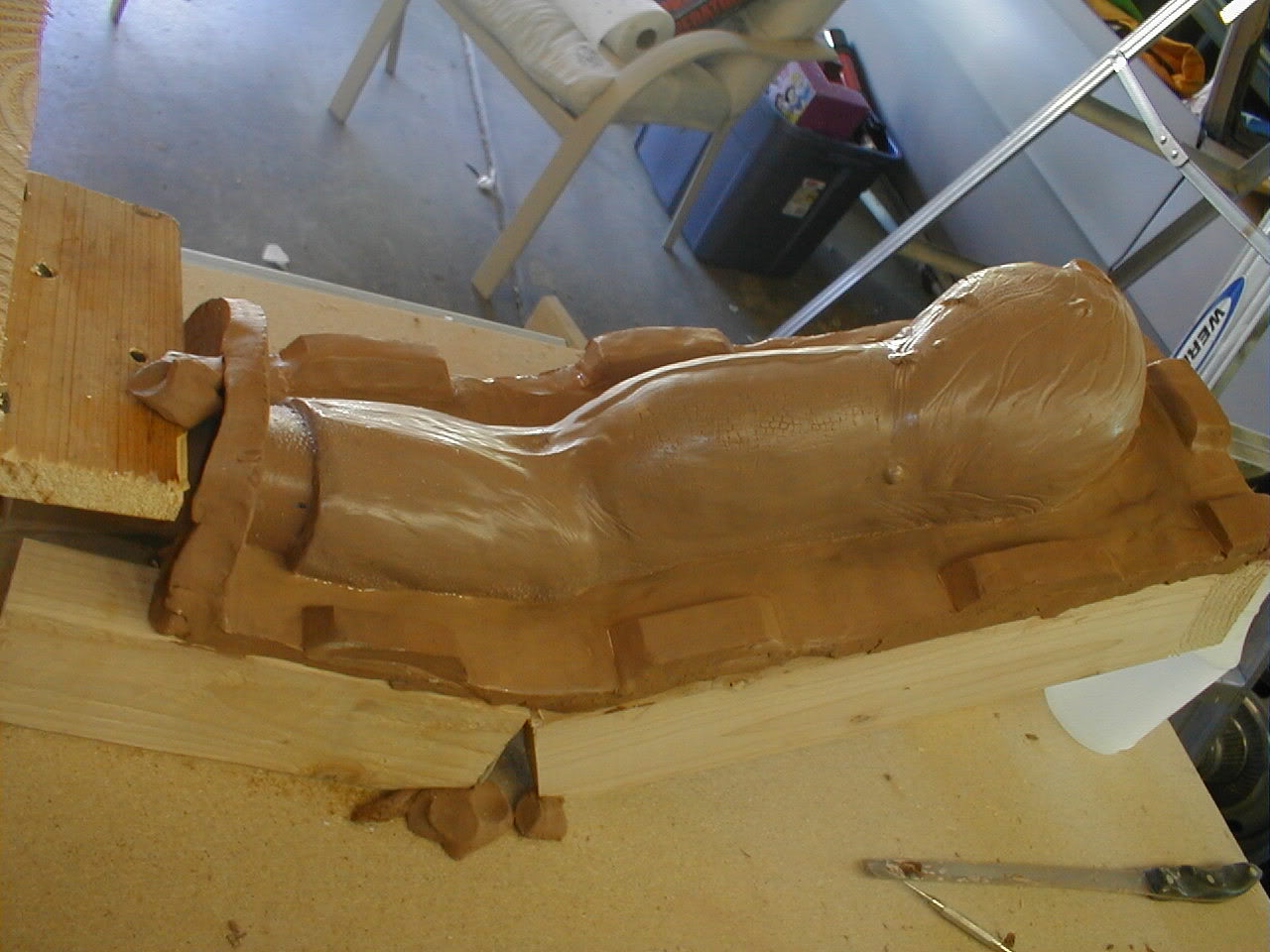 At this time Keys are inserted on to the flange so that the front and back halves of your mold are correctly aligned.
Again spray the sculpt and keys with the clear paint.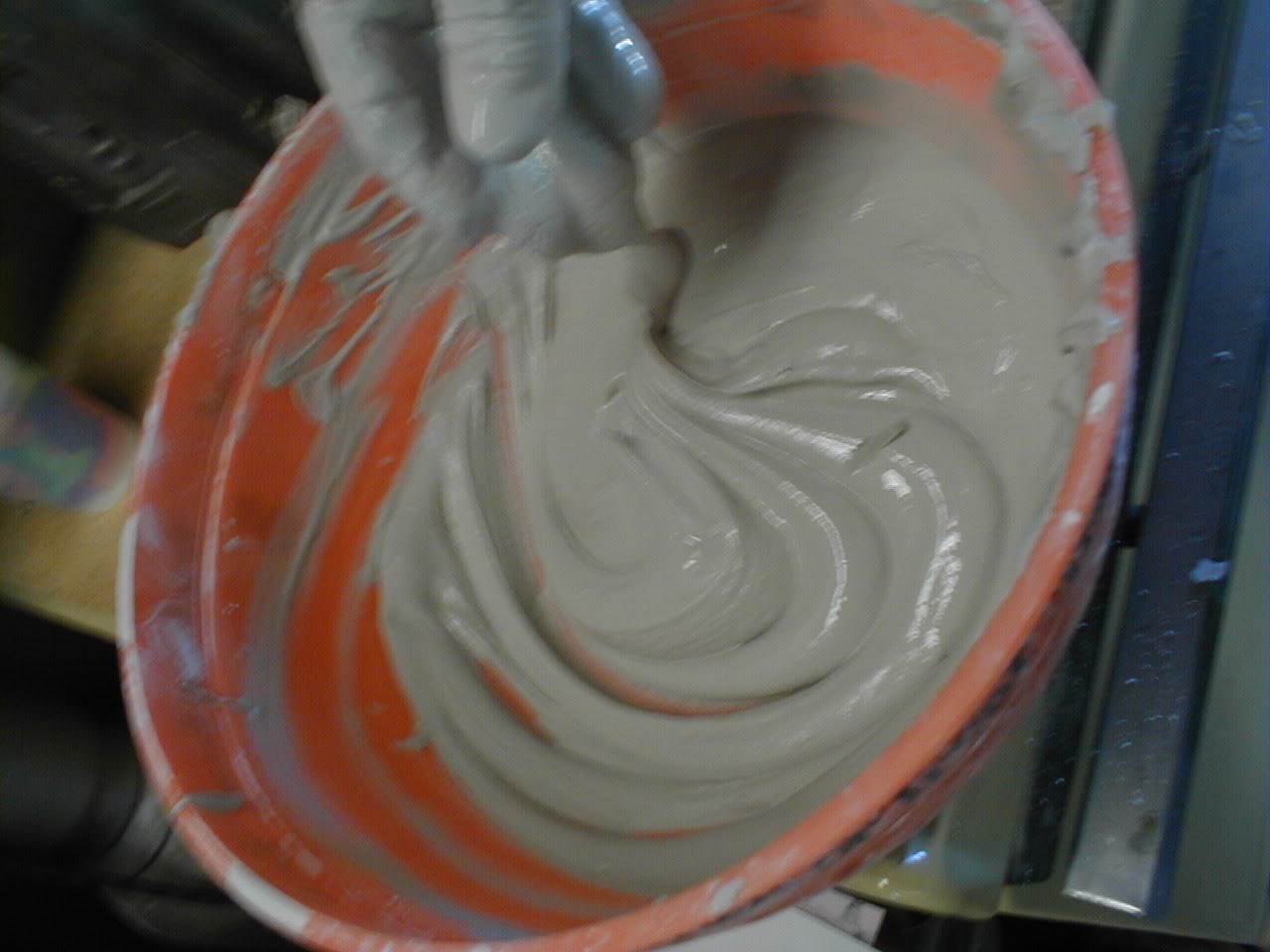 At this point we mix the Ultracal 30. We mix it to a not runny but not to firm consistancey.
Put the first layer of ultracal about 1/2" thick. Be careful not to trap any air pockets in the stone
This next layer you will add hemp to the stone to reduce the possibility of the mold cracking early.
Not pictured
Add a third and final coat of just the Ultracal to make a smooth and nice looking finish. Let it fully cure.
Turn over and remove the frame.
Remove the flange & key clay. Remove any excess stone and file any sharp edges.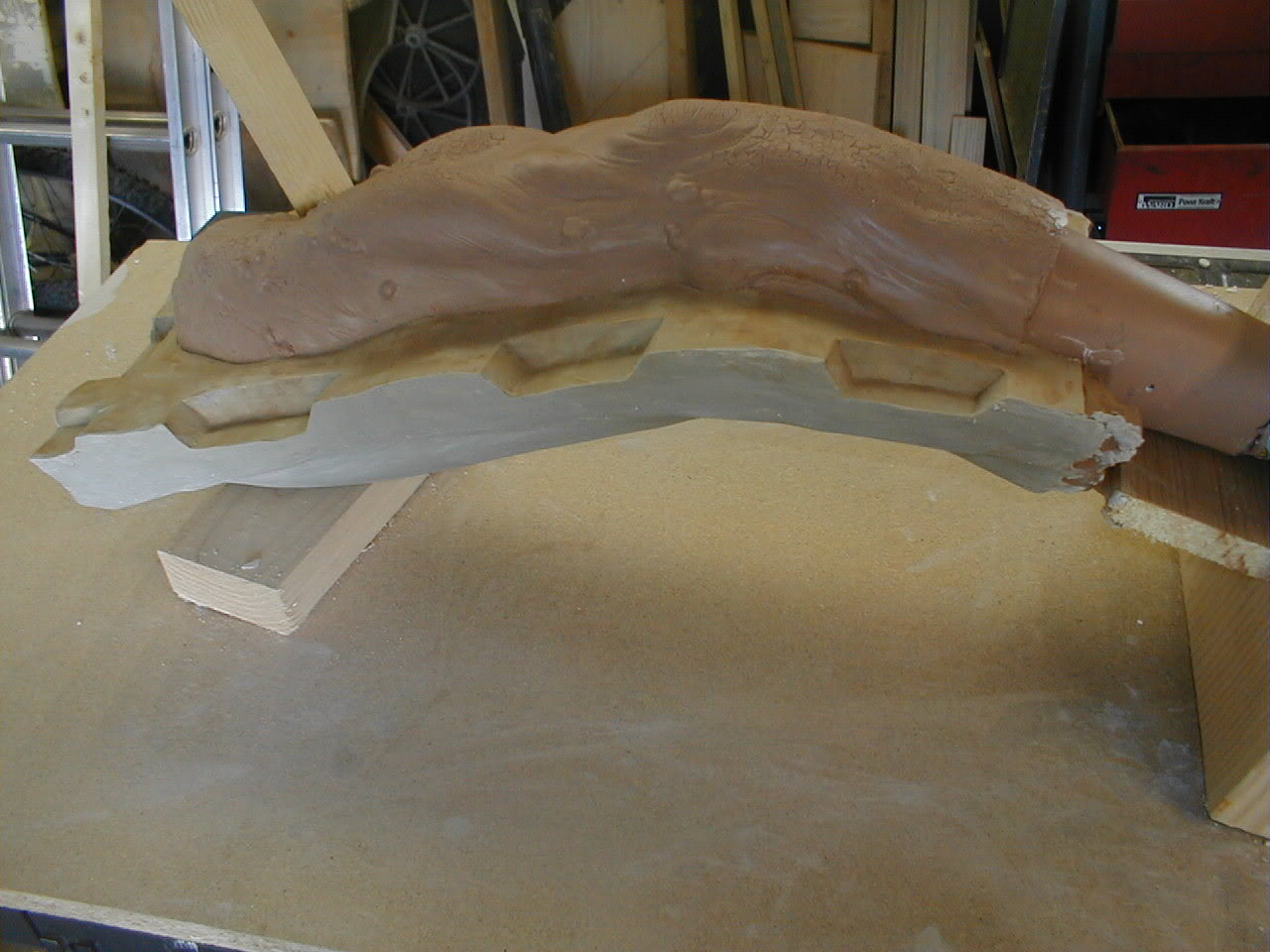 This shows the sculpt cleaned and ready for the next side to be worked on.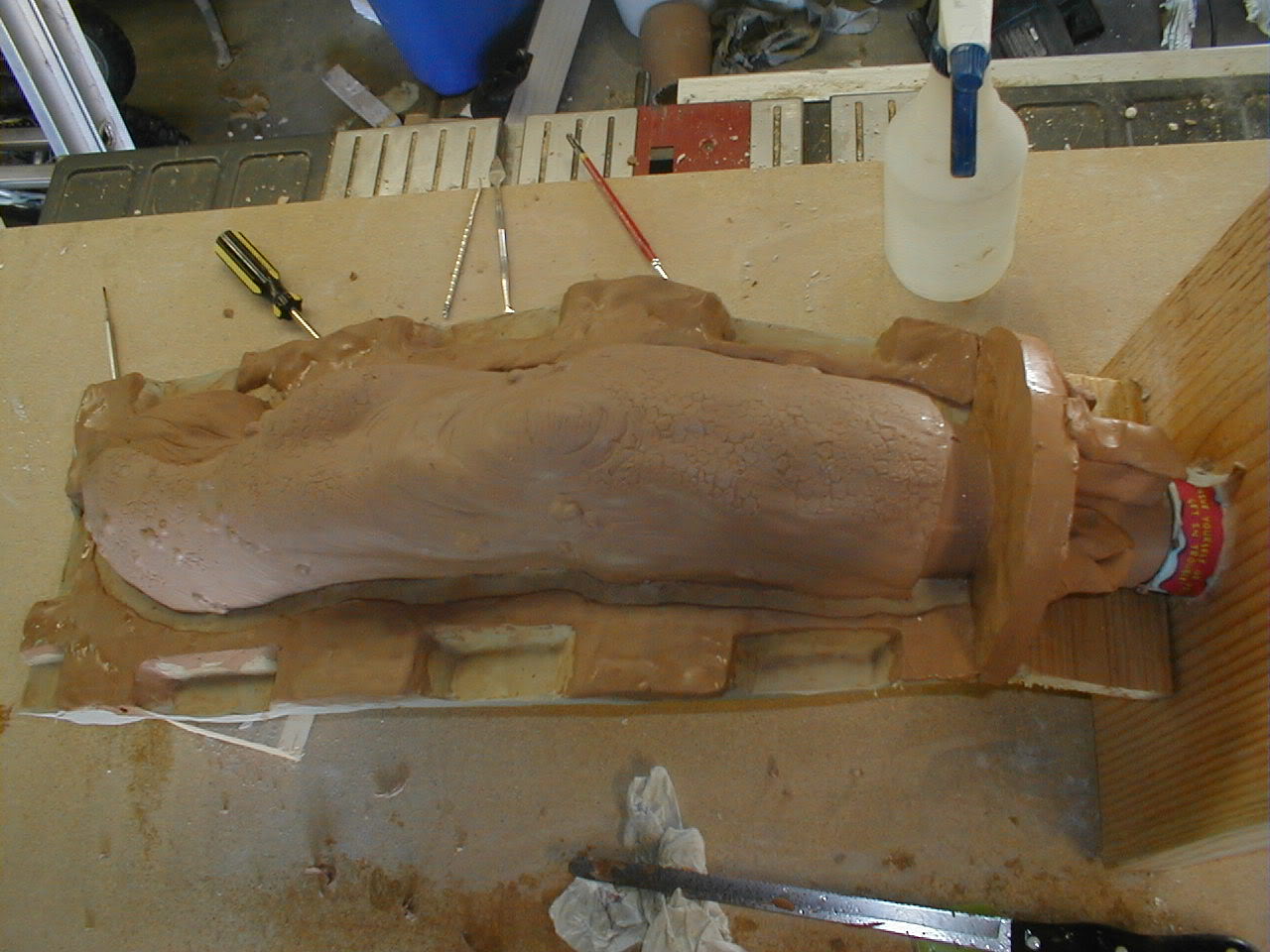 This is the hard one to explain.
I have put a 1/16" layer of clay 1/4" away from the sculpt. You should not get any clay in the keys.
This will make a tighter fit when you start pouring your latex.
Again clear coat the sculpt and now add a thin layer of Vaseline on the exposed stone.
Repeat the steps to finish this side.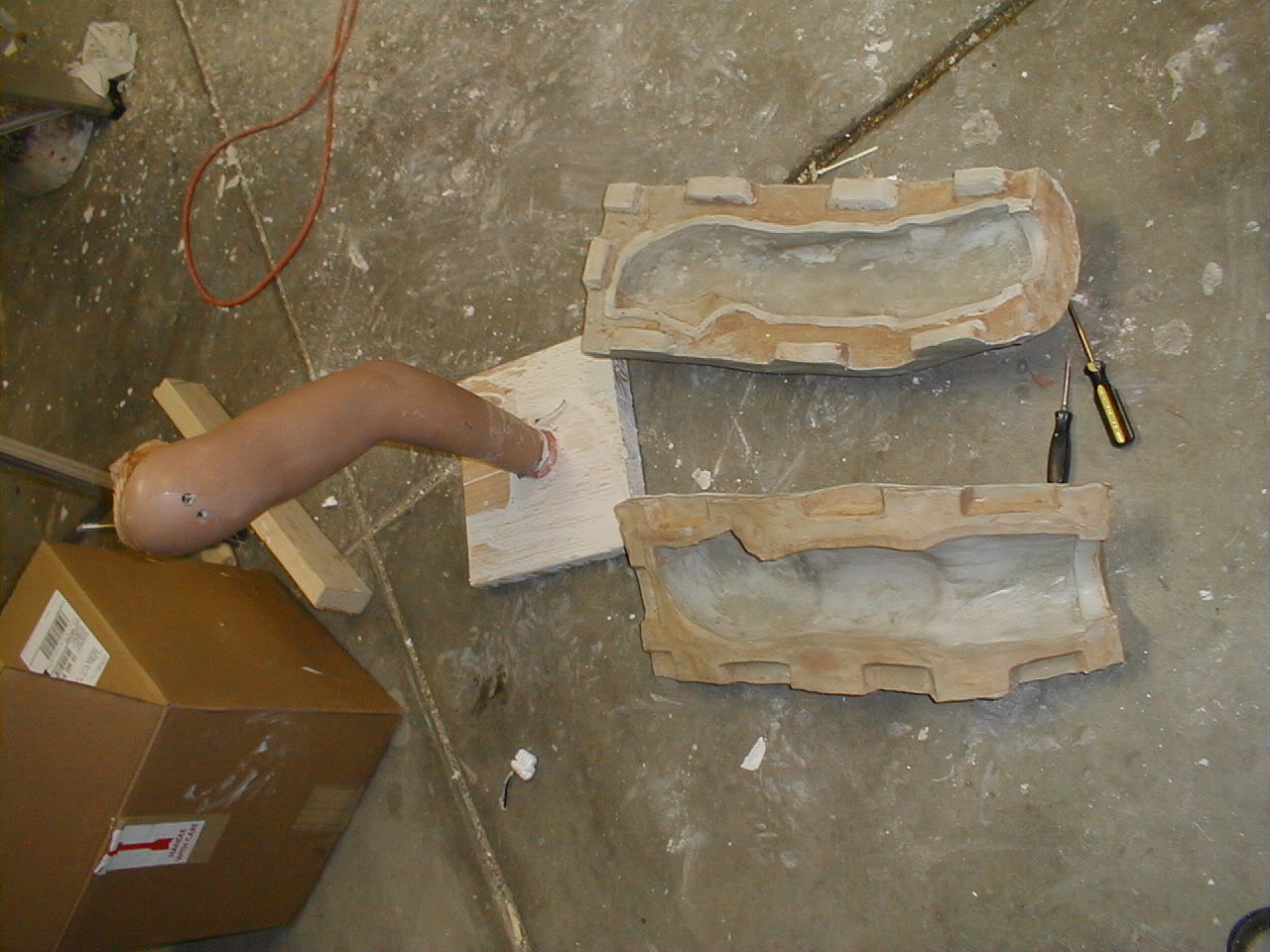 Pull your mold apart and clean off all the excess clay.
It is now ready to start making the mold work for you.
Last edited by a moderator: