So I decided that I wanted to move away from the EVA 10mm pistol's I've been making and build a durable one that could potentially get molded. So here we go!
I started by gluing two pieces of 1/2" MDF together to make a 1" thick piece (using regular wood glue).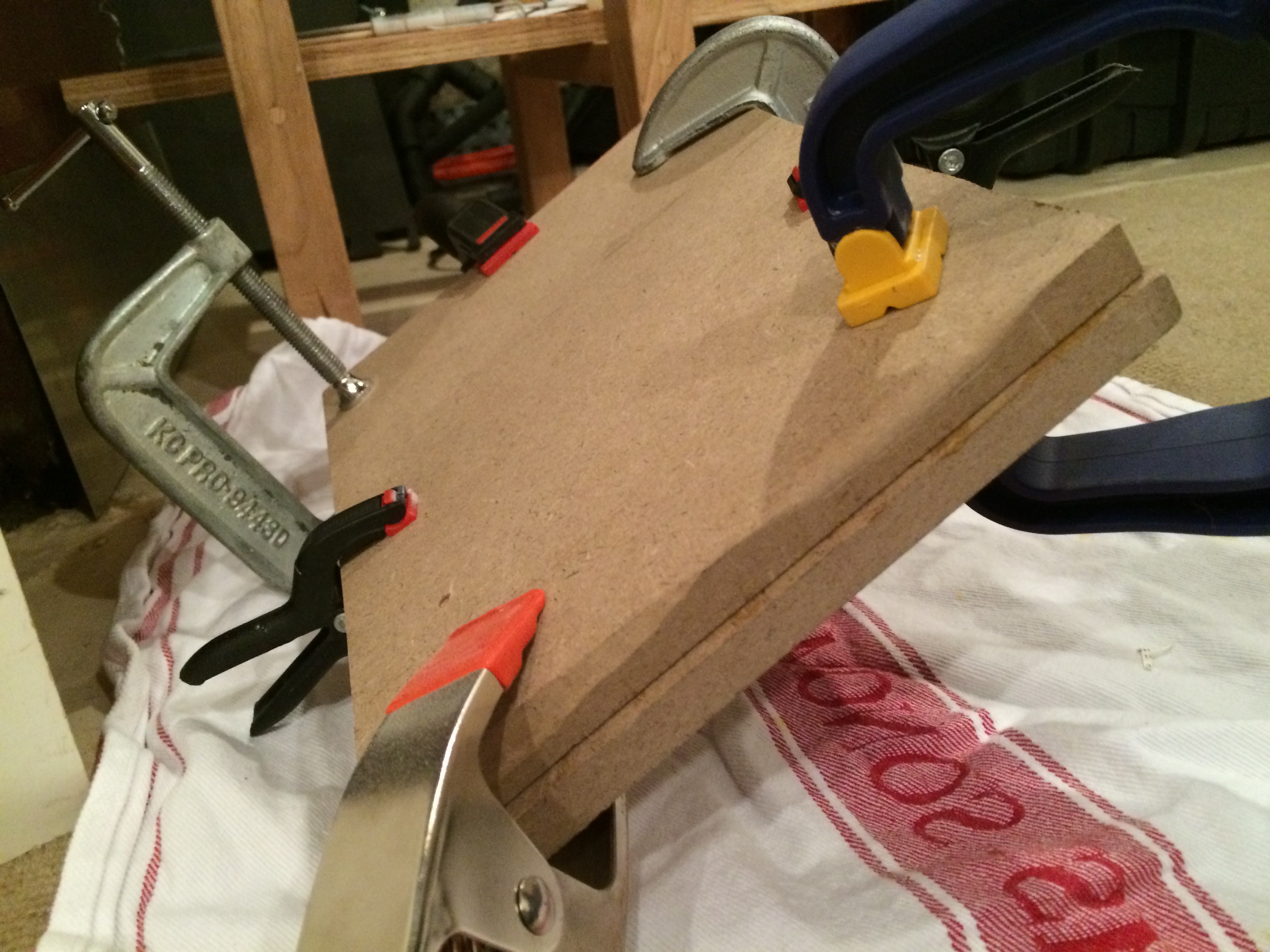 I then used my brand new scroll saw to cut out the base, "spine" piece. This was traced form my
blueprint which can be downloaded here
. From this piece, more detailed will be added outward.
That notch on the end fit some half in PVC that I will be using as the barrel. I did this now to prevent me from having to drill a hole from the side of the MDF and worring about it being straight down.
Now I moved on to the lower "battery" piece. I would love to lathe this but I don't happen to have one. Instead, I used some wooden dowels. I mounted a small, half inch dowel inside of a larger dowel which actually took a ton of time. I was then able to put this in my drill and basically use it as a lathe. I used some files and sandpaper to add the angles and seams seen on the actual gun.
The final detail for this piece is a small piece of styrene heat-formed to the curve of the dowel.
Last edited: