Hello everyone! Some of you may have seen our progress on the Facebook page, but we decided it was time to make our first thread here. Being hardcore Fallout fans we decided it would be a good place to start for our first replica build.
We have about a month and a half worth of work into it so far and we're hoping to be painting by this months end. Everything on it is hand tooled, no 3D printed parts.
(Reference photo for those that don't know what the gun looks like)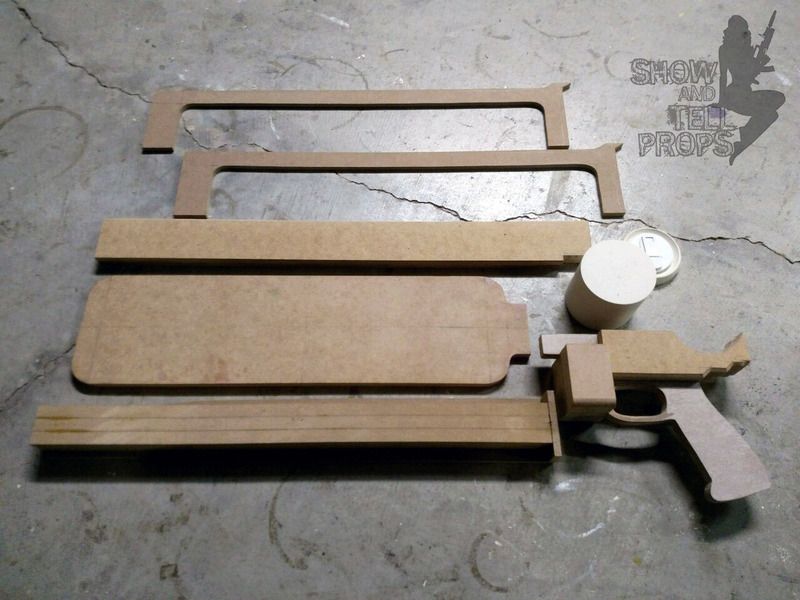 The stock and pistol grips were made from oak:
First coat of primer:
The top panel of the night vision optic is magnetized to allow access to the battery for the LEDs.
We molded the capacitor with Smooth-On Mold Max 30 and roto cast them:
This is our progress as of last night. All the little details, screws, etc added. All that is left is to fill, sand and prime everything.
Every sub assembly that will be painted separate:
All the parts test fit together (minus the capacitor support bars).
We're planning on using some Sculpt Nouveau paint/patina products on it to simulate that beautiful post-apocalyptic rust and grime.
Thanks for looking!