I wanted to take a break from sculpting some parts for my custom suit, and wanted to tackle a bio that I attempted to sculpt a few months prior, the Falconer bio. The first bio sculpt ended when my armature failed [due to poor construction on my part]. After obtaining a gen. 1 half mask and some tips from xdmray [as well as his permission to use it], I made a new armature. So, again I'm going to take a shot at the Falconer bio, this time in my own interpretation though. I'm hoping to have the sculpture finished and molded within two weeks.
On with the pic's.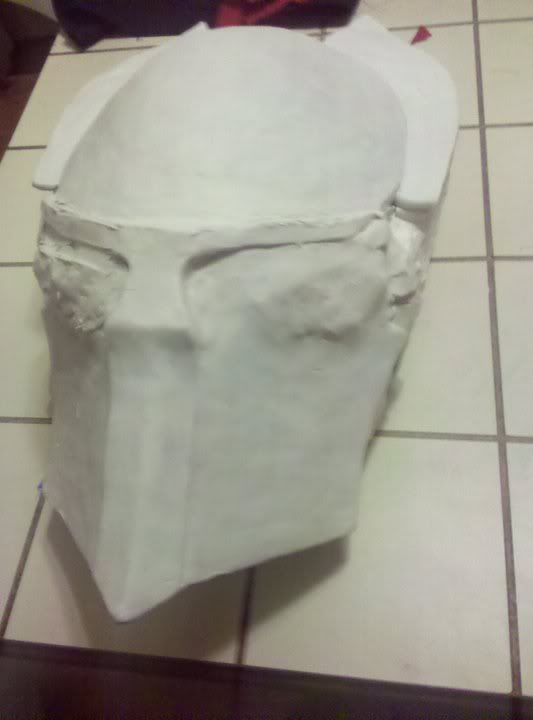 After about 5 hours, so far completed by hand and one tool. [Feb. 5th]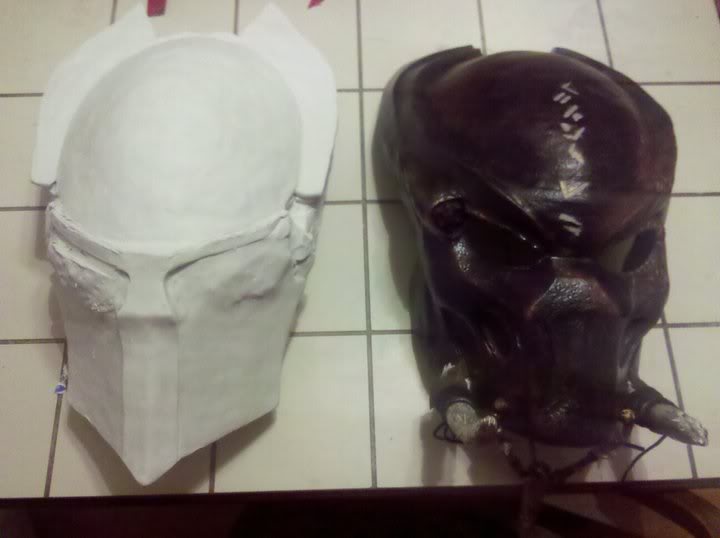 Next to my Custom Tracker bio, sculpted by Hez. [Feb. 5th]
Still a considerable amount of work left, but I don't think it's turning out too bad. About 4 more hours. [Feb 7th]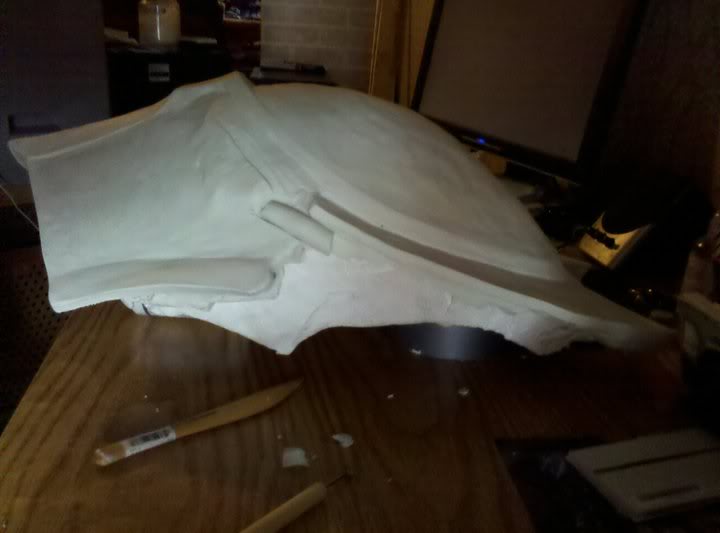 Right side profile picture. [Feb 7th]
Thanks for viewing!
Sorry for the bad pics, taken with my cell.