Greeting all, there may be a Falcon to many on here but what the hell...thought I'd show you my Dagostini Falcon build & I must say lm enjoying it, Exellent quality.
Metal guns cannons drilled out.... Lightly sanded all the metal parts then soapy wash & dry them...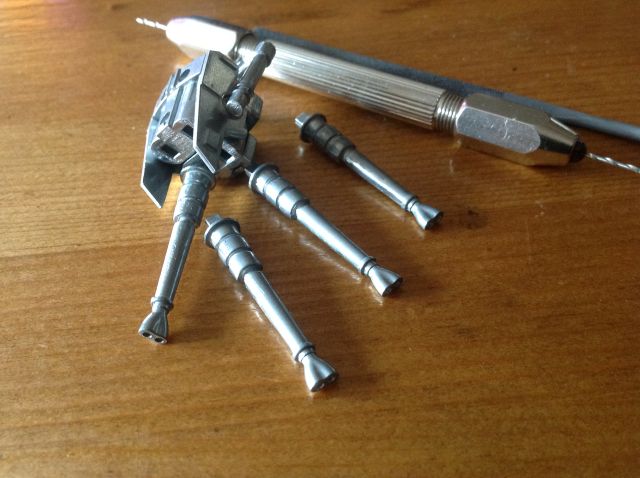 then primed below, you can get canned primer from £1 shops that works just fine.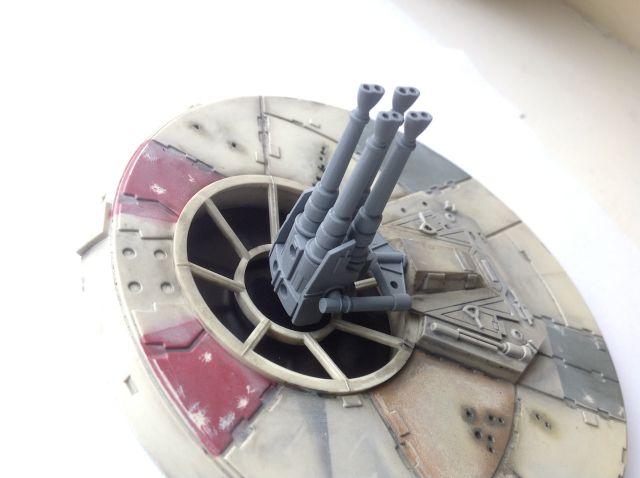 Below mix your chosen paints etc for the guns....I mixed enamels till eye right match....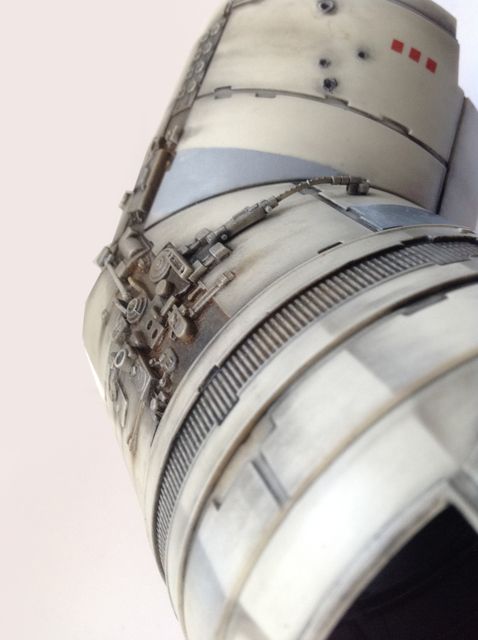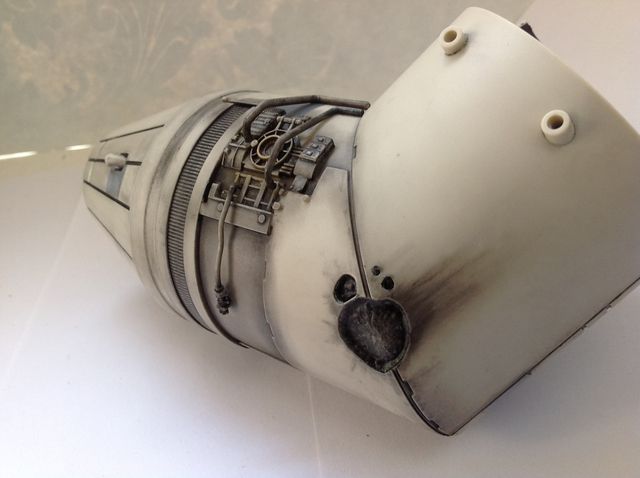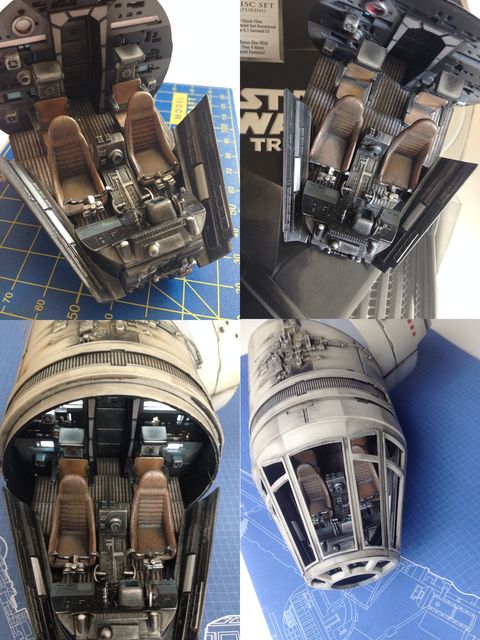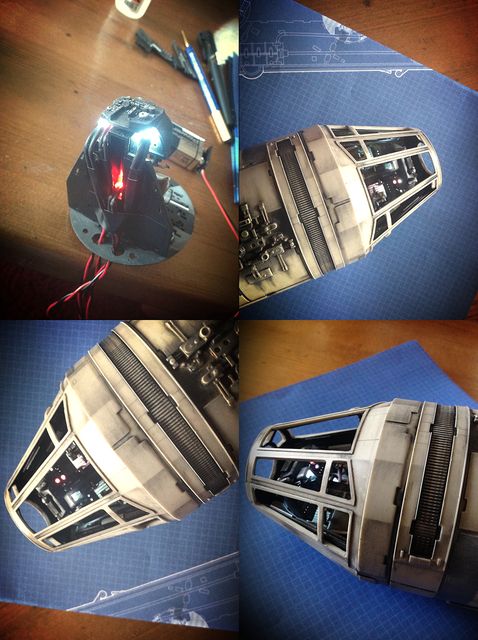 Adding my own details to the main hold cabin...
Making barrels with some pen tops... & bits...
Added pipework etc.. Just wanted to create a functional feel to it by adding pipework etc as l don't imagine I will open the falcon up much to display its interior. It's just my interpretational detailing and not studio set accurate!! I'd have to spend a fortune on certain sites on lazer printer parts that l feel are way over priced if l wanted to do that! But I'm looking into a grid floor at some point if the price is right, but for now the interior I've creating my own bits.
Altered seats & extra details here & there...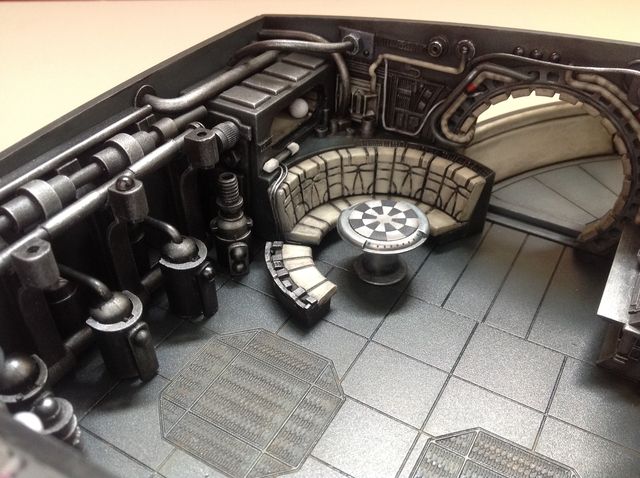 Corridors started...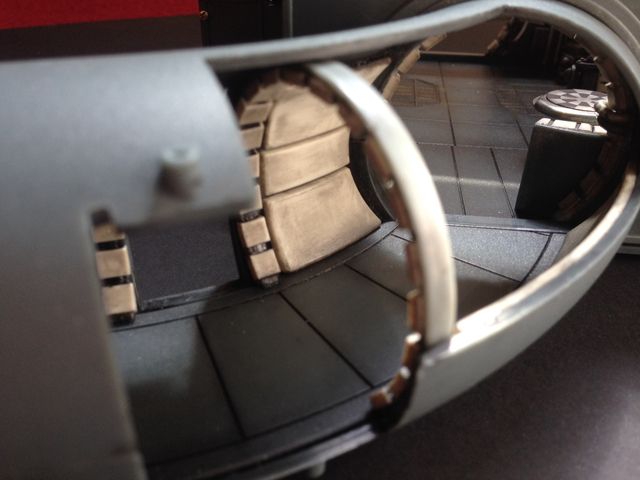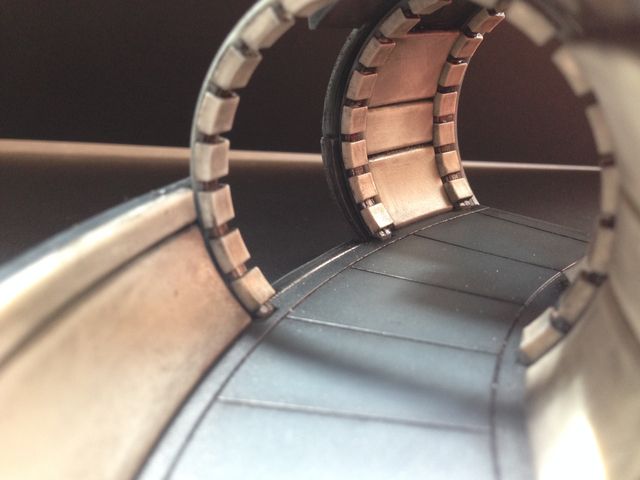 Last edited: