I wanted to make a replica of the pin that Amos wear in the Expanse series. I couldn't find any for sale online. I'd seen one or two other replicas done but they looked a little flat and I fancied something more 3D. It was a good excuse to practice on Sculptris which I hadn't really done much on.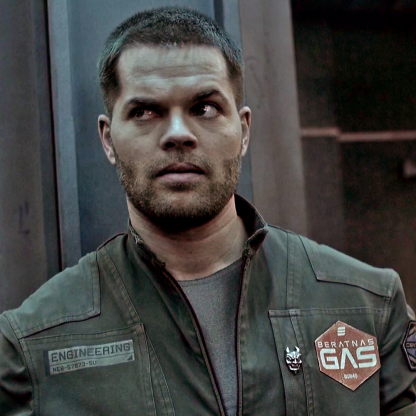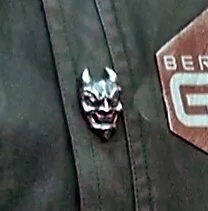 I got reference images and did the sculpt on the computer. Once I was happy I sent it off for casting in silver.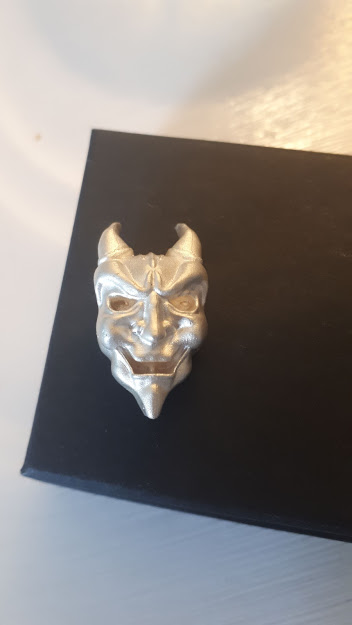 The polishing and clean up was a bit tricky and I didnt have a proper workshop beacsue of lockdown, so it wasnt the best cleanup job, but it went alright. Once I'd cleaned and polished I just had to solder on the pin. Had to do this alfresco with a pretty ghetto set up, but it work out okay. The dog came to help.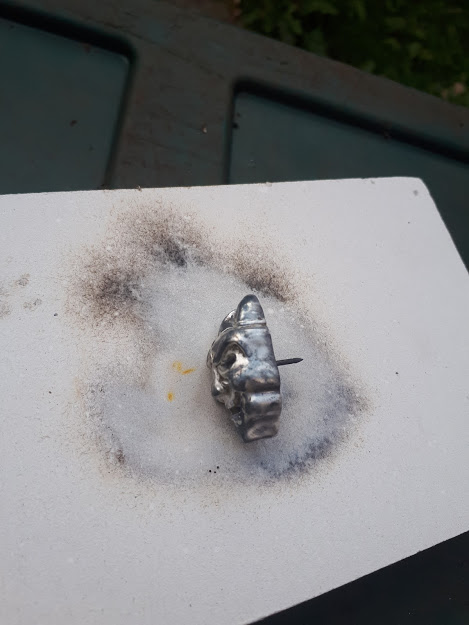 Afterwards I soaked it in some bleach to oxidise the silver and black, then polished off most of it leaving just the details blackend, as Amos' doesn't look super clean and polished.
Really please with the finished product: