So I'm always behind on the "new movie" costumes and end up being the last in line to make something that I had wanted to make the moment I saw the movie but didn't have time to. Then by the time I've made it it's been done to death and that always seems to take the fun out of the costume a bit. (Although I've still thoroughly enjoyed making all of my costumes)
So I know the movie still has a while before it comes out but I am determined to do this dress from Mirror, Mirror: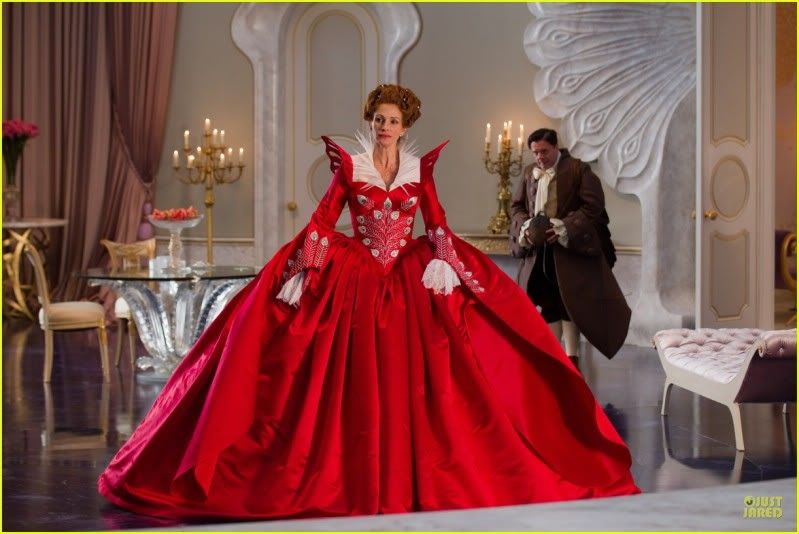 I almost always end up having to throw my costumes together in 3 weeks or less and it always stresses me out and forces me to take shortcuts when something goes wrong. So I really want to do this one right.
Now it's still going to be a little bit of time before I start on the dress but I'd like to slowly collect info on how to do some of the detail stuff and I may start work on things like the headpiece and the peacock fan behind her. But for now I have a sort of "inspired by" piece that I am working on and will hopefully have finished by the beg of Dec and I'm super excited by it!
Anyone else thinking of undertaking any of these costumes??? I saw the trailer and it looks like it will be cute and if nothing else will just be a costume explosion lol!