First time posting a topic on the RPF. so hope I don't screw this up to much. Just finished my evil dead chainsaw build. With all the hype of the new tv series ash vs the evil dead. Thought id share it.
Normal starting point an old clapped out homelike xl chainsaw
Cut the top handle away and gut the motor. Had to build the top box out of perspex plastic.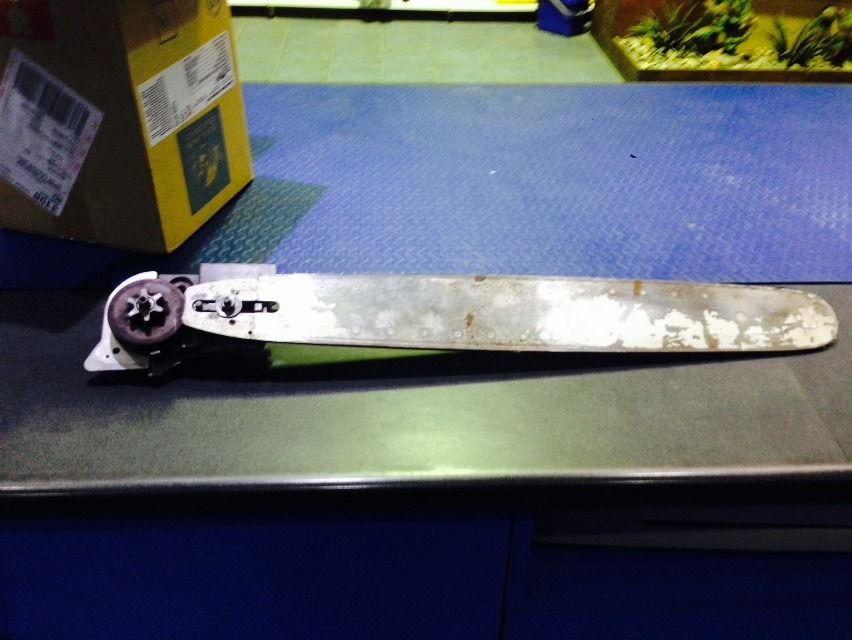 Once all back together I lightly sanded it and mig smoked the areas then hit it with a matt clear the seal it.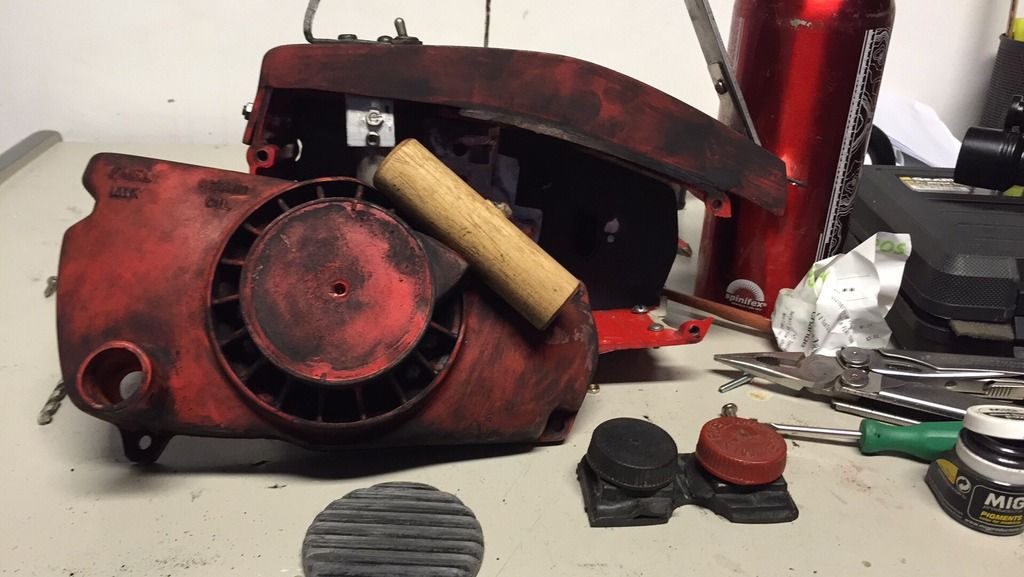 3d printed a grill.
then splattered the whole chainsaw in mr hobby clear red and slowly added black to the mix to darken it.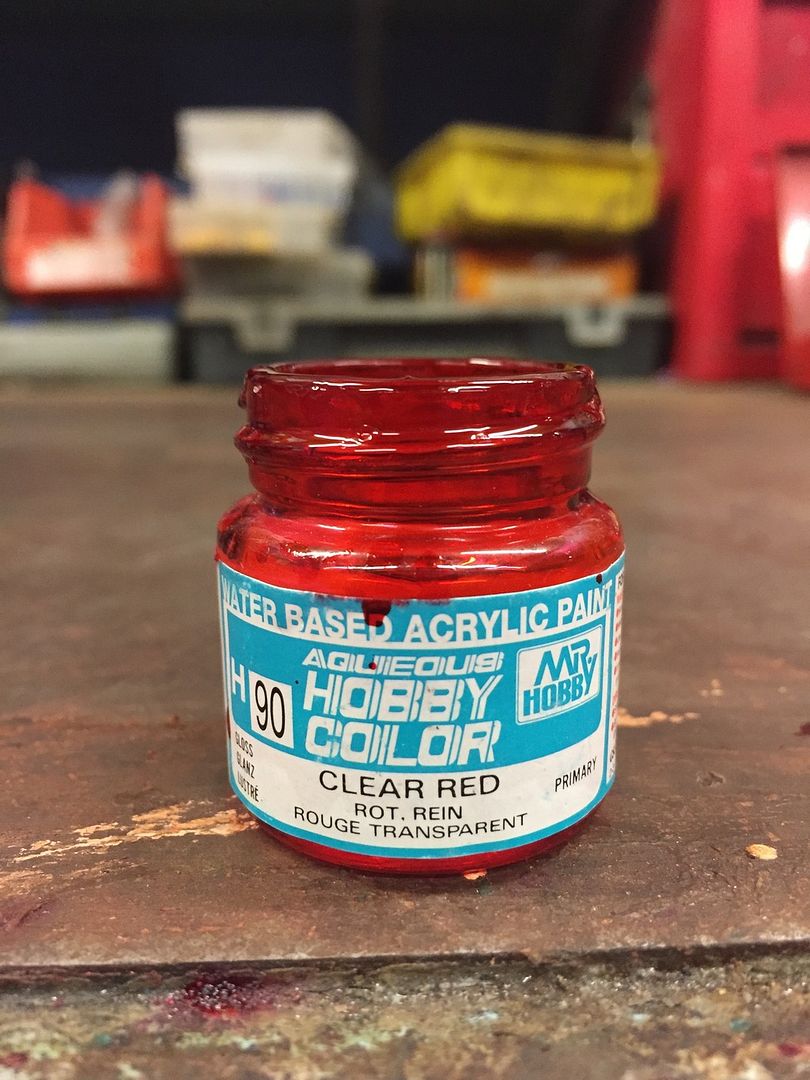 got the blade signed by Bruce Campbell at a con a few weeks back and that motivated me to finish it.
bolted it all up and gave it a last splatter of paint. this is the end result. hope you like