Fun Fact! I wanted to share with you all that I learned recently. Besides the originals and the s10 versions are the only ones we know with the founder's name written in one line (not stack).
They actually make a come back in Japan, 2014 (the year their
Wizarding World of Harry Potter
park first opened)! I only have two currently (the ones you see in the pics). I'm not sure if they still do this and changed to the more current ones. Japan's chocolate frog cards in general are hard to come by!
Here's Rowena Ravenclaw and Helga Hufflepuff: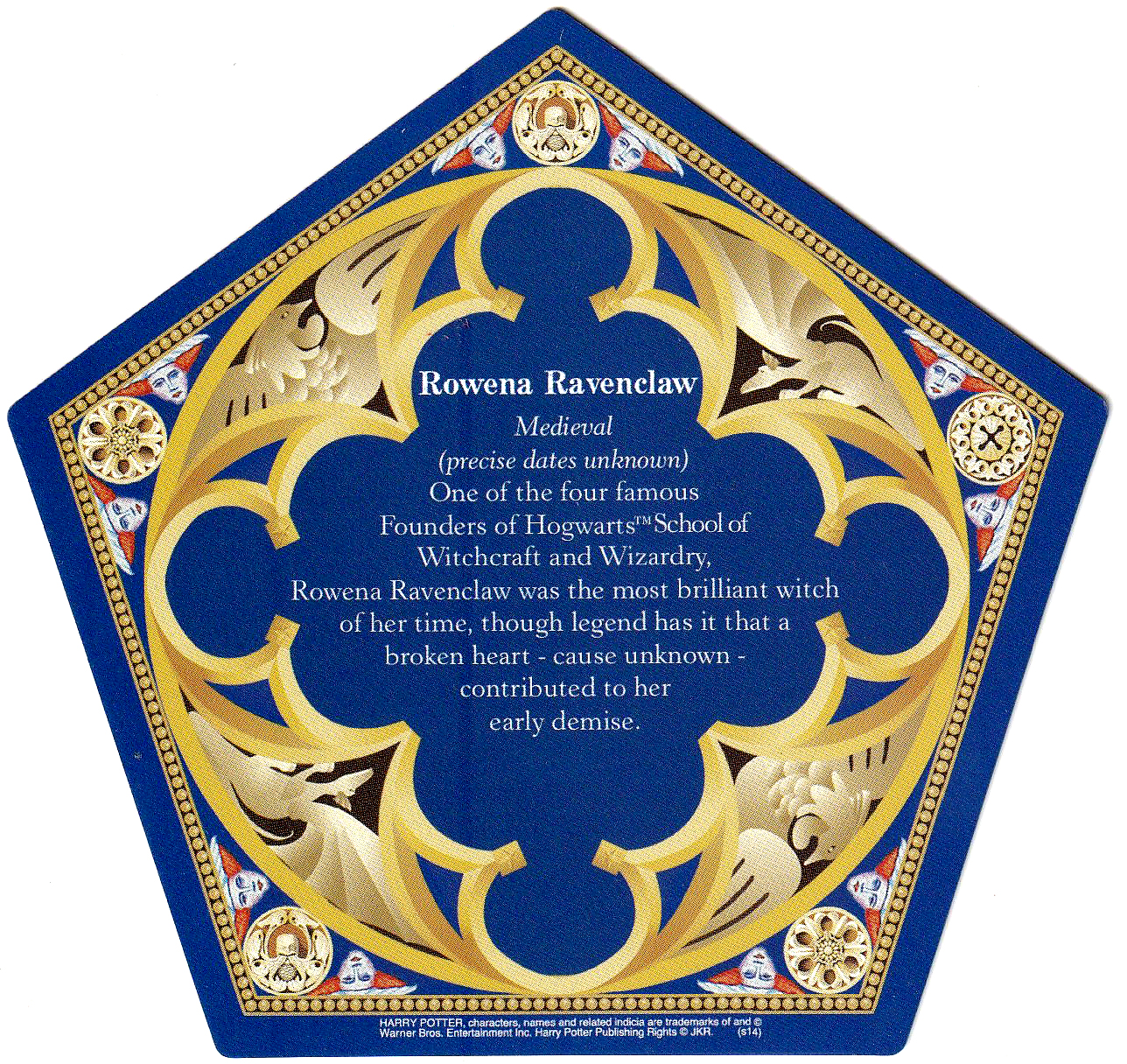 If anyone has the other two founders (Slytherin and Gryffindor), I would love to see them! Japan's are a little different then the American ones in small detail wise. I noticed that the Japan's chocolate frog cards character figure's are longer. For example we can see pass Helga's elbow, our version doesn't go pass it. Same can be said with Rowena; we can see a little below her hands. I know! Its so small who cares!? But I noticed lol also the cards seem more vibrant in color in the portraits. The Ravenclaw's scan looks actually how you would see it; you can see the green and red in real life. I also feel like they are made of different materials. The backs are sorta matte-like while ours are glossy.
Anyways! Thought it could be a good convo piece to share. I haven't seen anyone else talk about it before so I thought I would. Tell me if you guys prefer names stacked or one line? I personally prefer the one line because they can't put the dang TM trademark at the end of the name.
Happy Collecting!
Stay safe,
Fawkes
Last edited: