Well, I have been sitting on this project for three reasons...first being that I'm buried...well more like, completely smothered with work and life (who isnt right?), second because I'm working on 3 other *different* Vader projects as time allows...which it hasnt for the last year or so. Finally, I am no sculptor and am a little shy when I take a new plunge but in lieu of Halloween coming up I thought I'd share this:
The Empire Strikes Back reveal helmet and make-up head. The helmet is a TM ESB base and the head itself is my very first original human sculpt. As you may notice, the ESB reveal differs from ROTJ and has really become a favorite of mine. There isnt alot of reference on this piece but after lots of study I came up with the following.
And now for the pics...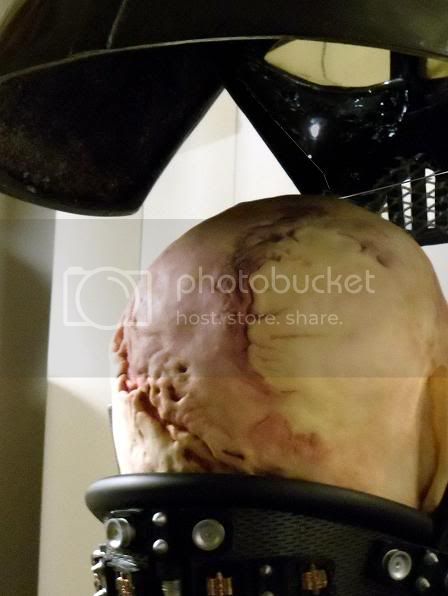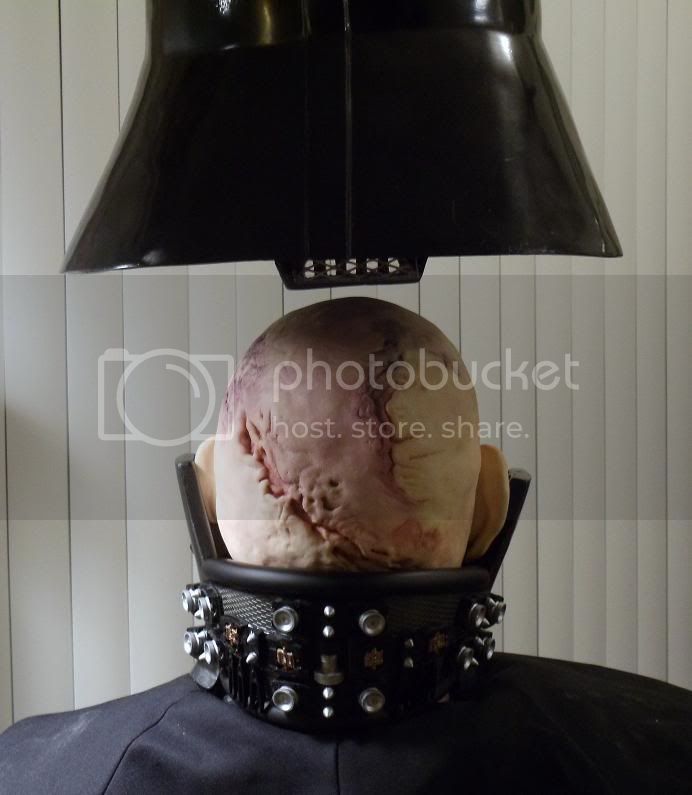 As time goes on I would like to make a new neck brace for this, this one is one of those kits off ebay which I really like but it was cast flat and wants to go back to that shape putting pressure on the mask and spreading it.
Oh...and if anyone is wondering...the front has a face...
Wait for it...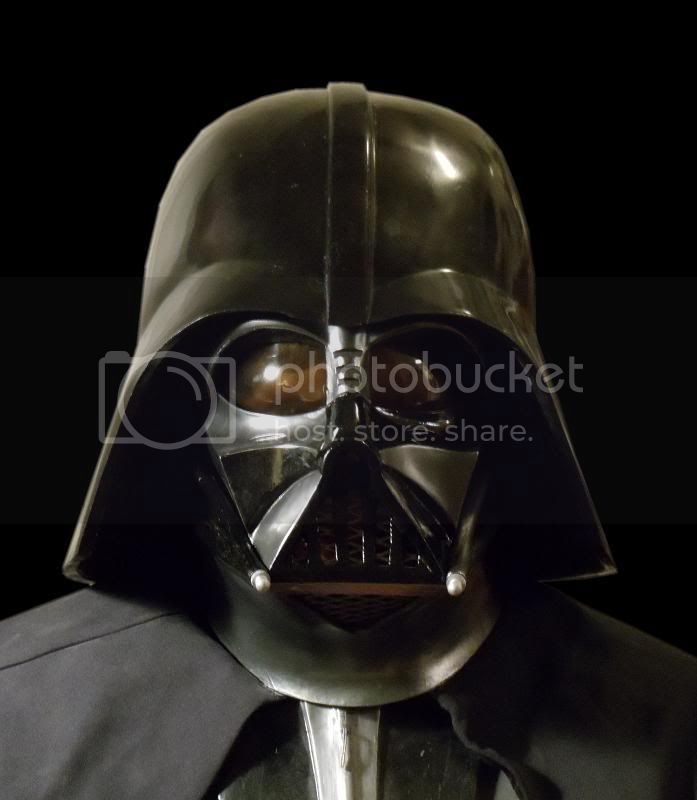 Wait for it...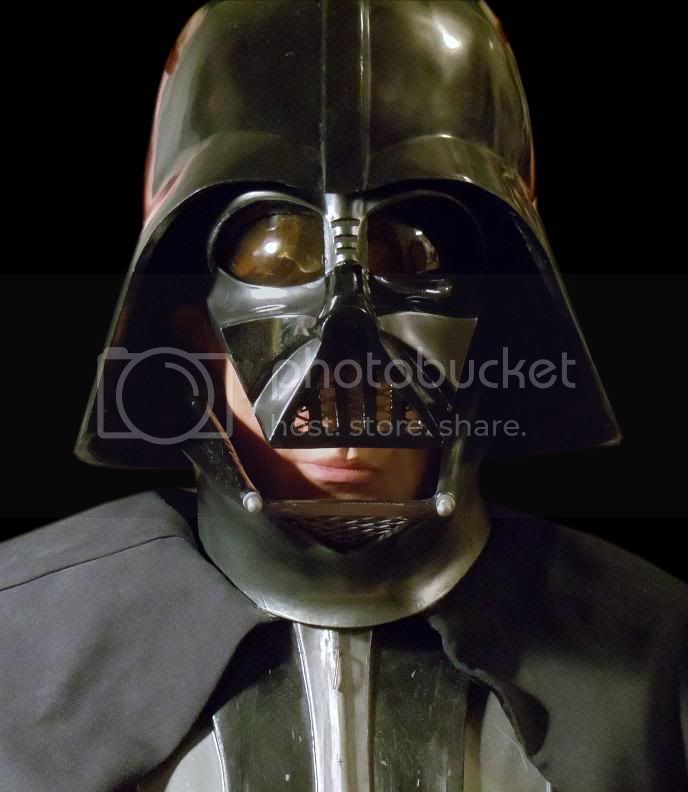 Almost there.....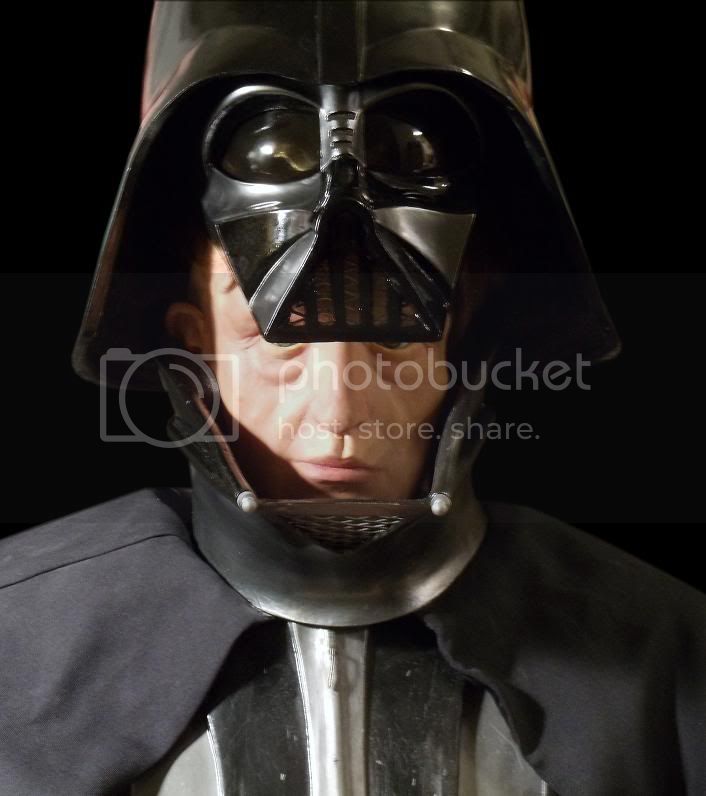 And you guessed it....I thought I'd do a bit of a tribute (hopefully) to Dave Prowse. This is a
work in progress
with lots left to do but I threw a wig on there just so you can get an idea.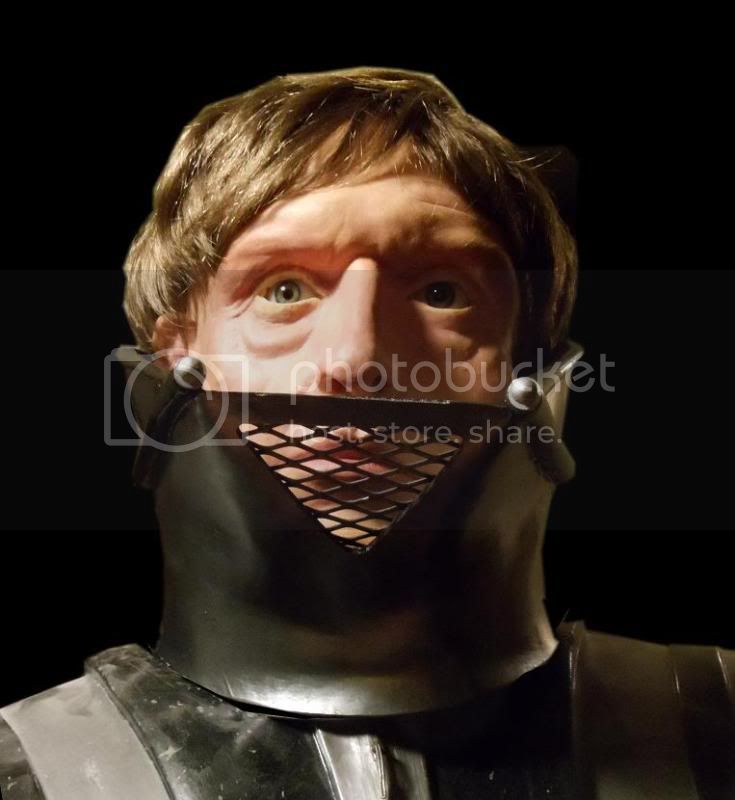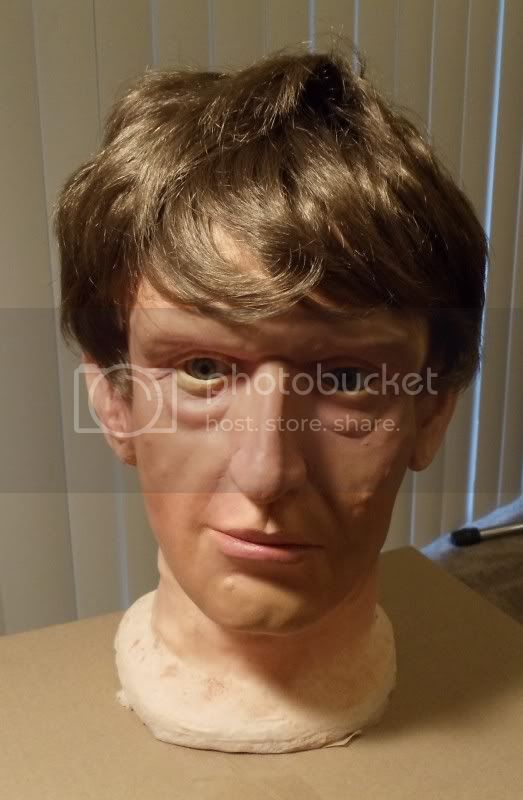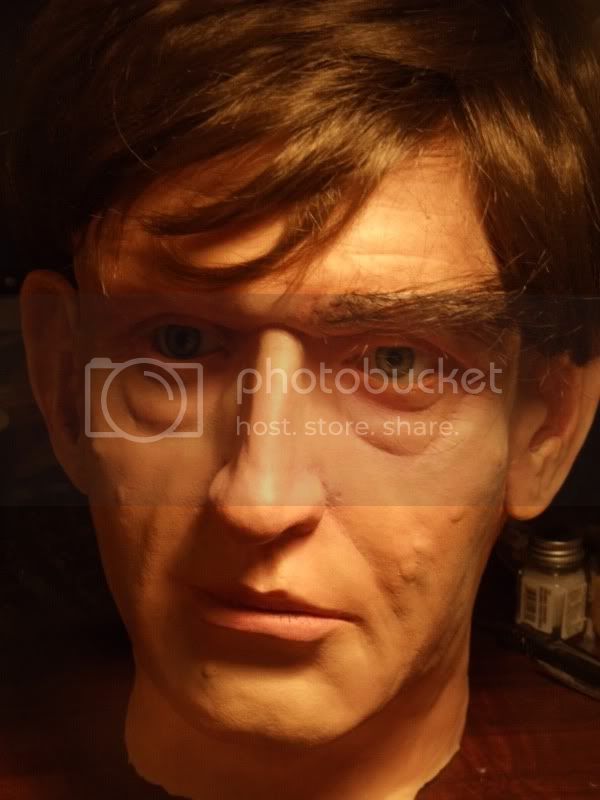 Last edited: