Hi there,
I really love the energizer Vader's Lightsaber prop. To me, it's an interesting scratch made recreation of the Vader's saber characteristics, as all of these background/stunt/touring versions.
Recently, I came across that thread:
Energizer Lightsaber project - as originally made
I knew the Energizer Lightsaber was built around a Maglite and that thread gave me the desire to buy a regular 3d Maglite to build that prop too, wich I did.
I found another thread giving a few dimensions of an ILM resin cast of that prop, made a scale from a bunch of pictures found on internet and drew a plan of the lightsaber.
The thing is, I received the maglite and realized the barrel diameter was bigger than expected.
I had 35mm (approximately 1 3/8") body diameter on my plans, the maglite barrel diameter is 39mm ( 1 9/16").
I decided to ask
thd9791
about that and he confirmed my observations: the ILM cast is smaller in diameter than the maglite, 1 7/16" (ILM cast) against 1 9/16"(Maglite).
We can assume many casts were done for the commercial, and casts are smaller than originals due to shrinkage but in that case the difference seems way too big.
the ILM cast measures around 272 mm as lenght (10,71 "). If I scale up my plan to fit the maglite diameter (and keep the right proportions), then the lightsaber measures approximately 301 mm as length. Again the difference seems too big for a simple shrinkage.
My point is, I'm not that sure the prop was made around a Maglite. Though the maglite cap is dead on to the lightsaber prop cap. After a few search, we can find the same cap on other 90s flashlights, like some of the Brinkmann models for example, as the lightsaber was surely built around a flashlight according to these pictures.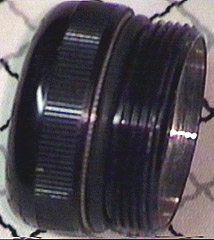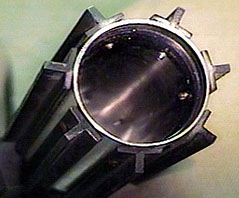 I wish I'm wrong, but it really seems the Maglite isn't the original part. Is there any flashlight models with the correct barrel diameter?
Please let me know what you think about this statement. I'd really like to know more that prop and its original parts
Cheers