Sr Member
RPF PREMIUM MEMBER
I put together this overlay map for fun a few months back, and thought some folks here might appreciate it.
Any fan of
Star Wars
,
Indiana Jones
,
The Shining
,
The Dark Crystal
– among other iconic films – is intimately familiar with Elstree Studios, even if they don't recognize the name. Located in Borehamwood, Hertfordshire about 30 minutes northwest of London, its nine massive stages (possibly ten towards the late 80s?) served as principal interior shooting sites for these iconic productions. The largest, stage 6, was constructed specially for
Empire Strikes Back
. With such prestigious credits, one might assume their survival today (albeit perhaps heavily renovated), or at the very least into the 90s.
In reality, shortly following
Last Crusade
's 1988 shoot, all but the three smallest stages – along with over half of the surrounding support facilities and the largest water tank (which also featured in
LC
) – were demolished, to be rather unceremoniously replaced by… a grocery store and parking lot.
Curious to put in perspective the scale of what was lost and the stages' present-day coordinates, but only finding very rough approximations online, I decided to see if I could assemble a slightly more precise representation based on contemporary studio maps and aerial photographs taken from multiple angles. Unfortunately, I failed to track down a sufficiently high-res direct overhead shot (any suggestions?), so the building footprints remain estimates for now, but they should be awfully close. As for the key to a selection of each stage's most famed sets, these derived from sources in books and online of varying reliability, so while the designations should be reasonably accurate, it's not outside the realm of possibility that I've gotten one or two mixed up.
All of this is to say: take the map as gist, not gospel.
[Though on that note, if there ever was a "holy site" of Star Wars and Indy, that unassuming expanse of pavement and grocery aisles is surely it.]
If you do notice any error, omission, or other constructive criticism – even minor/pedantic – by all means please let me know. I'd also love to hear if anyone is aware of existing blueprints for the Indy sets, particularly the
Raiders
Peruvian Temple (stage 4); I've got to figure out which parking space corresponds to the idol pedestal…
Anyway, enjoy!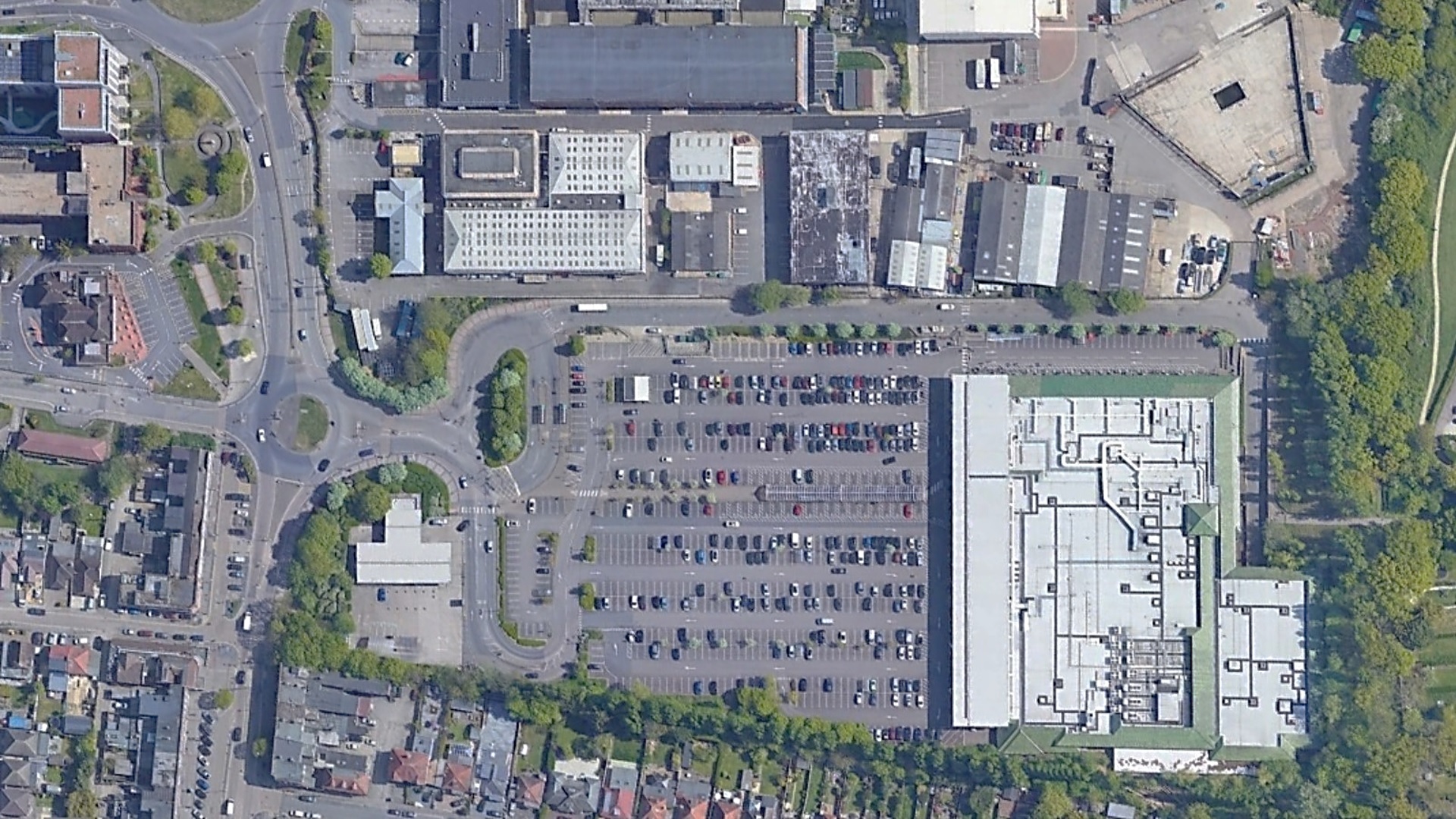 [
Satellite imagery from Google Earth dated 3/23/2020.
]
Last edited: